GET EMAIL UPDATES FROM POWERTOFLY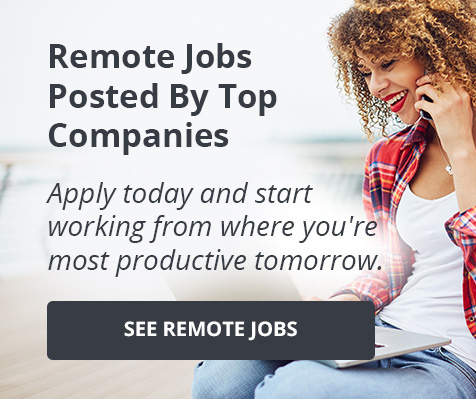 May 07, 2020
MURAL
"Remote Work as a Form of Resilience"
Below is an article originally written by Mariano Suarez-Battan, Co-Founder & CEO at PowerToFly Partner MURAL, and published on March 12, 2020. Go to MURAL's page on PowerToFly to see their open positions and learn more.
The uncertainty and fear around the world not only affects us as a business, but also as humans. We're focused on keeping our business moving forward, while taking the time to care for ourselves and our families. Some thoughts from our CEO and co-founder, Mariano.
The world has changed. We are now fighting a virus on a worldwide scale. Our priority as a global society is to slow down the spread of the virus with hygiene precautions and social distancing whenever possible. We also need to aid healthcare professionals as they care for the sick and support scientists working on medical solutions.
Yet, life goes on.
We first saw major business events being canceled or postponed, and we are now witnessing university campuses being shut down. This is just the tip of the iceberg. Millions of workshops, meetings, and classes will shift to an online environment or get canceled altogether.
Here at MURAL, we are receiving thousands of new user requests per day. Naturally, people come to us looking for a digital workspace in which to collaborate, but our customers also need to improve how people work together remotely in complex creative problem-solving workshops, client engagements and other situations typically done in person.
Remote work (as an extreme mode of flexible work) has never been more vital for companies to stay alive. This unexpected global event has made clear to everyone that remote work is not only a cool work perk, it's a key capability.
The good news is after the toughest times have passed, we will be more resilient as a people.

How MURAL is preparing
Remote work is part of our DNA, not just something our product enables, and is unto itself part of our mission and values. We have staff working remotely across six different time zones and continents around the world. Given our remote-first culture, we are not expecting any major business continuity problems of our own as long as we stay healthy.
Here are some extra measures we are taking, given the higher demand:

How we're stepping up
We understand change can be hard, and remote work feels very different when it's your only option. We are here to help make the transition as smooth as possible for our customers. To reinforce our commitment to provide the best experience to current and prospective members around the world, below is a summary of what we've offered to date in response to COVID-19:
If you have any questions or concerns, please contact support@mural.co. For existing customers, please contact your Account Executive or Enterprise Transformation Manager directly.
We sympathize with everyone around the world who are managing the uncertainties related to COVID-19 — it's impacting all of us. It's our goal to help ease any stress you may be feeling if you find yourself newly working from home and to keep business, schools, and organizations as productive as possible through this crisis.
popular
According to a recent study, anti-Asian hate crimes have risen 150% since the pandemic started. But these acts of violence are not new — they are part of a much larger history of anti-Asian racism and violence in the U.S.
That makes celebrating Asian American and Pacific Islander Heritage Month (which was named a month-long celebration in May by Congress in 1992 "to coincide with two important milestones in Asian/Pacific American history: the arrival in the United States of the first Japanese immigrants on May 7, 1843 and contributions of Chinese workers to the building of the transcontinental railroad, completed May 10, 1869") this year all the more important.
As we reflect on recent events and how they fit into a much larger history of discrimination, we're also taking time to celebrate and acknowledge the many achievements of the AAPI community.
We asked several of our partner companies what they're doing to honor AAPI Heritage Month at work, and we were inspired by the range of responses, covering everything from campaigns to #StopAsianHate to educational events on AAPI history.
Here's what they're doing, in their own words:
READ MORE AND DISCUSS
Show less
Loading...