GET EMAIL UPDATES FROM POWERTOFLY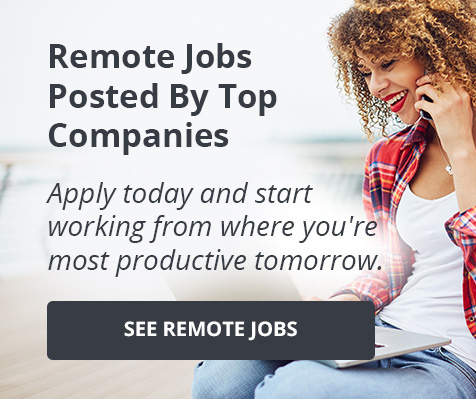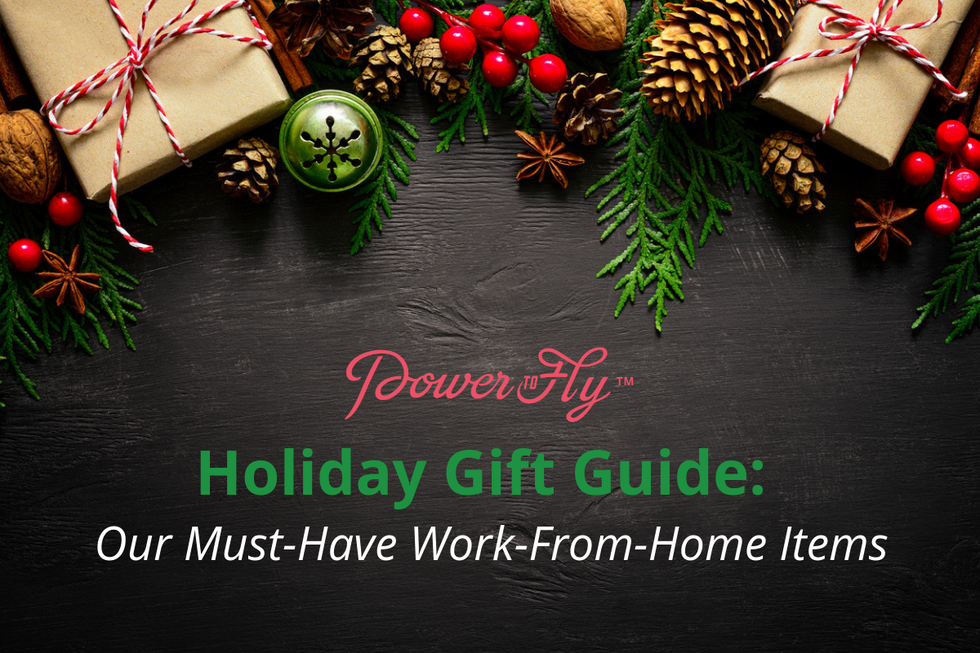 December 12, 2018
Talent
PowerToFly Holiday Gift Guide: Our Must-Have Work-From-Home Items
What To Buy For Your Favorite Remote Worker (Or Yourself!)
My friends were pretty jealous when I told them I'd found a remote job. They pictured me choosing my hours, working from the comfort of my bed, and rocking pajamas 24/7. All great things... in moderation.

Just a little over a month into my role at PowerToFly, I've already experienced many of the pros and cons of working from home. I know I'm not alone in this - the remote workforce is only growing (9 million people in the U.S. alone worked from home at least half of the time in 2017).
The beauty of remote work is that it lets you decide what kind of environment you'll be most productive in… but the downside is that if you don't build that environment for yourself, you might find you've got a lot of back pain (turns out, working from bed isn't so comfortable after all) and not much energy.
So in the spirit of the holidays, I asked my more experienced remote coworkers to share their must-have work-from-home items - the little things that keep them sane and smiling during their daily grind.
Whether you already work from home, are looking to do so in the future, or are shopping for someone who does (cough cough, Mom), this holiday gift guide is for you.
1. Blue light glasses to protect your eyes from long hours looking at the computer (and to keep you looking sharp at the same time).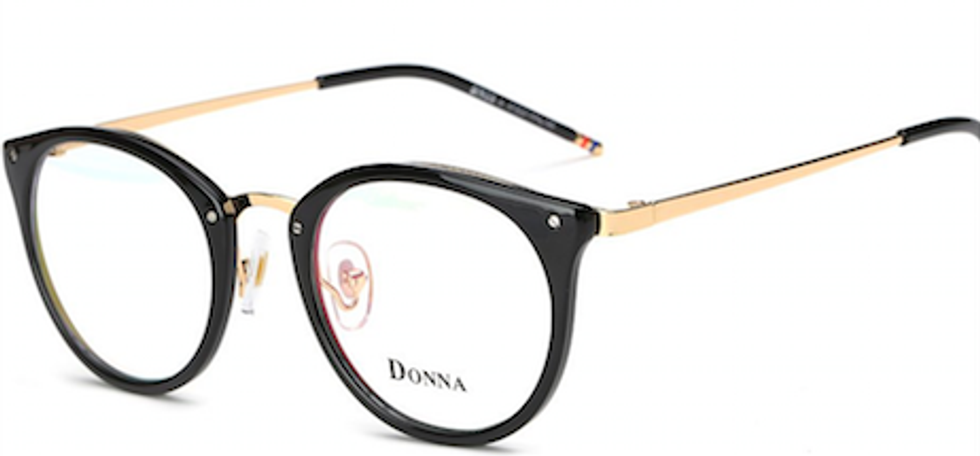 Get them from Amazon for $21.99
Our Senior Marketing & Community Manager Lauren says: "I've never worn glasses EVER, but when I started working remotely my eyes got so tired. I've seen a huge difference after I started wearing blue light glasses, and no headaches!"
2. A bullet journal to help you stay on top of your goals. So you know you're being productive even when your boss can't literally pat you on the back.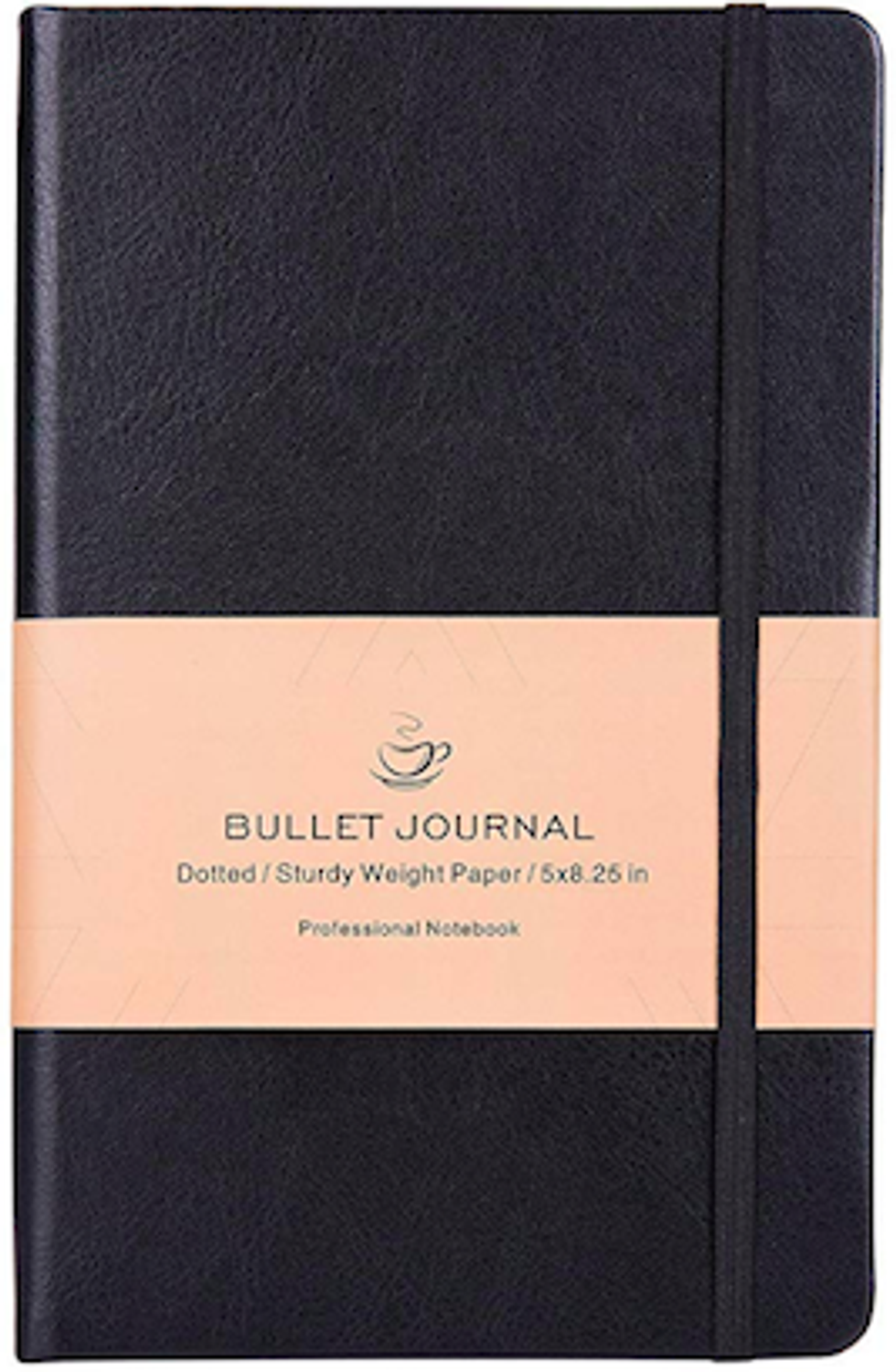 Get it on Amazon for $9.06
Our Customer Success Associate Brinley says: "I use it for everything – hand-drawn calendar, to-do lists, and even personal stuff like budget planning and weekly goals."

3. A laptop tray so you can be productive from wherever you're most comfortable. (You haven't really worked from home until you've worked from your bed.)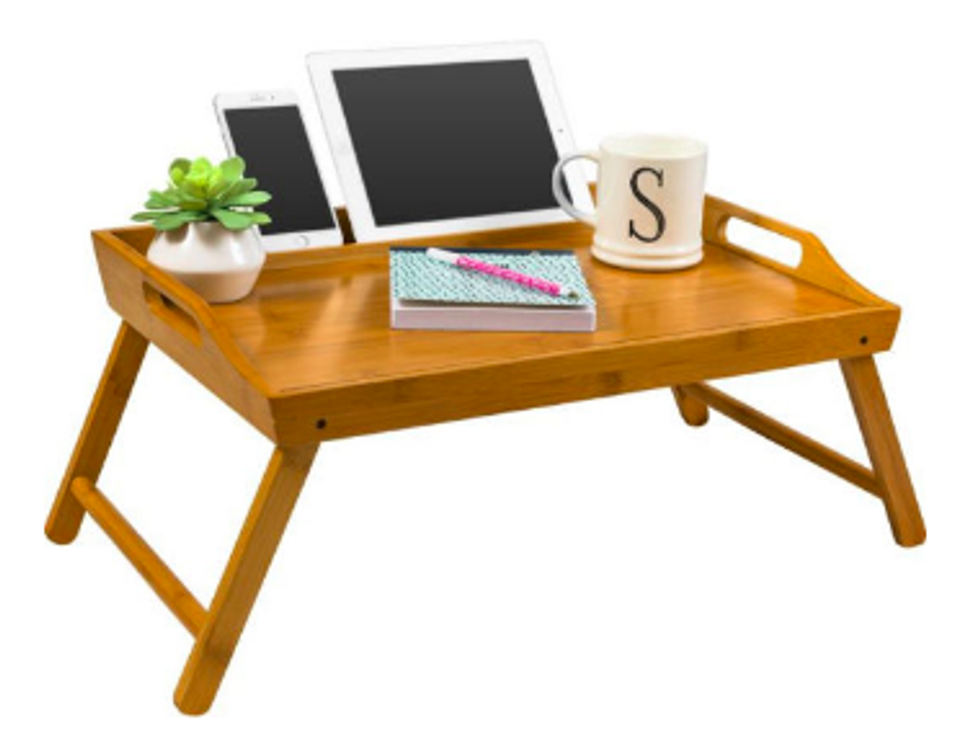 Get it from Barnes & Noble for $39.95
Our Recruiting Manager Amy says: "I love my laptop tray!!! you can fit your planner, your laptop and most importantly, your coffee."
4. A productivity planner to help you become more intrinsically motivated. (Ideal for those lacking the artistic talents required for bullet journaling.)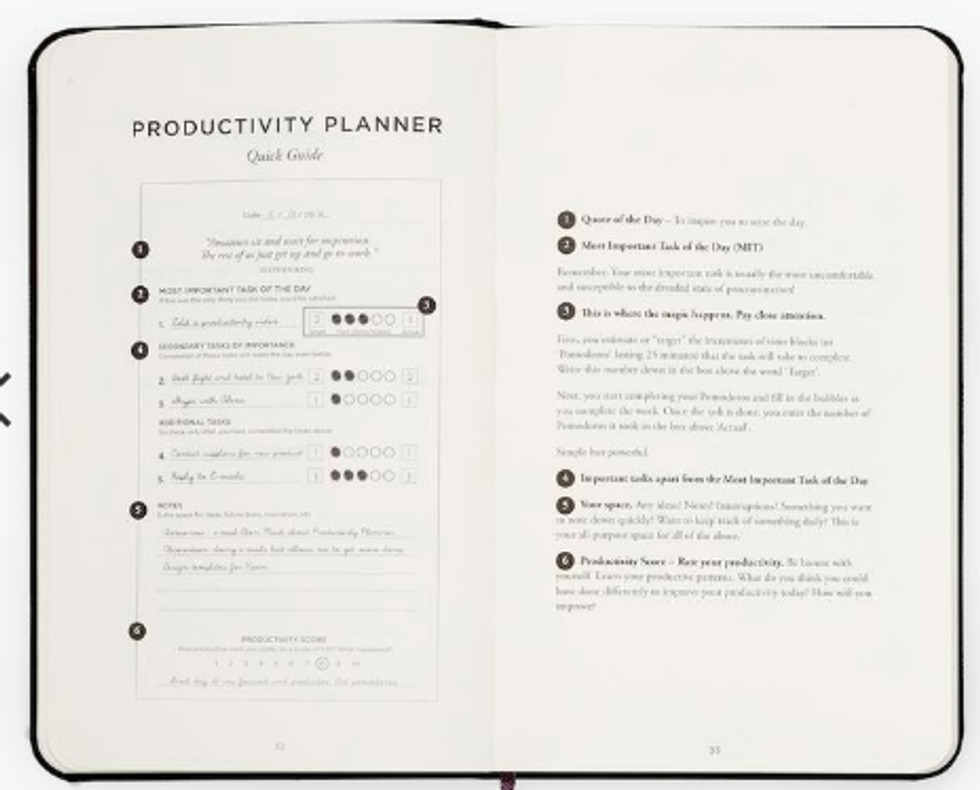 Get it on Intelligent Change for $24.95
Our President and Cofounder Katharine says: "It helps me manage and protect my time so that when I have creative work that requires a lot of focus, I can break it down into short, intense chunks and be more efficient."
5. A stylish stone diffuser that brings your favorite scent to wherever you're working.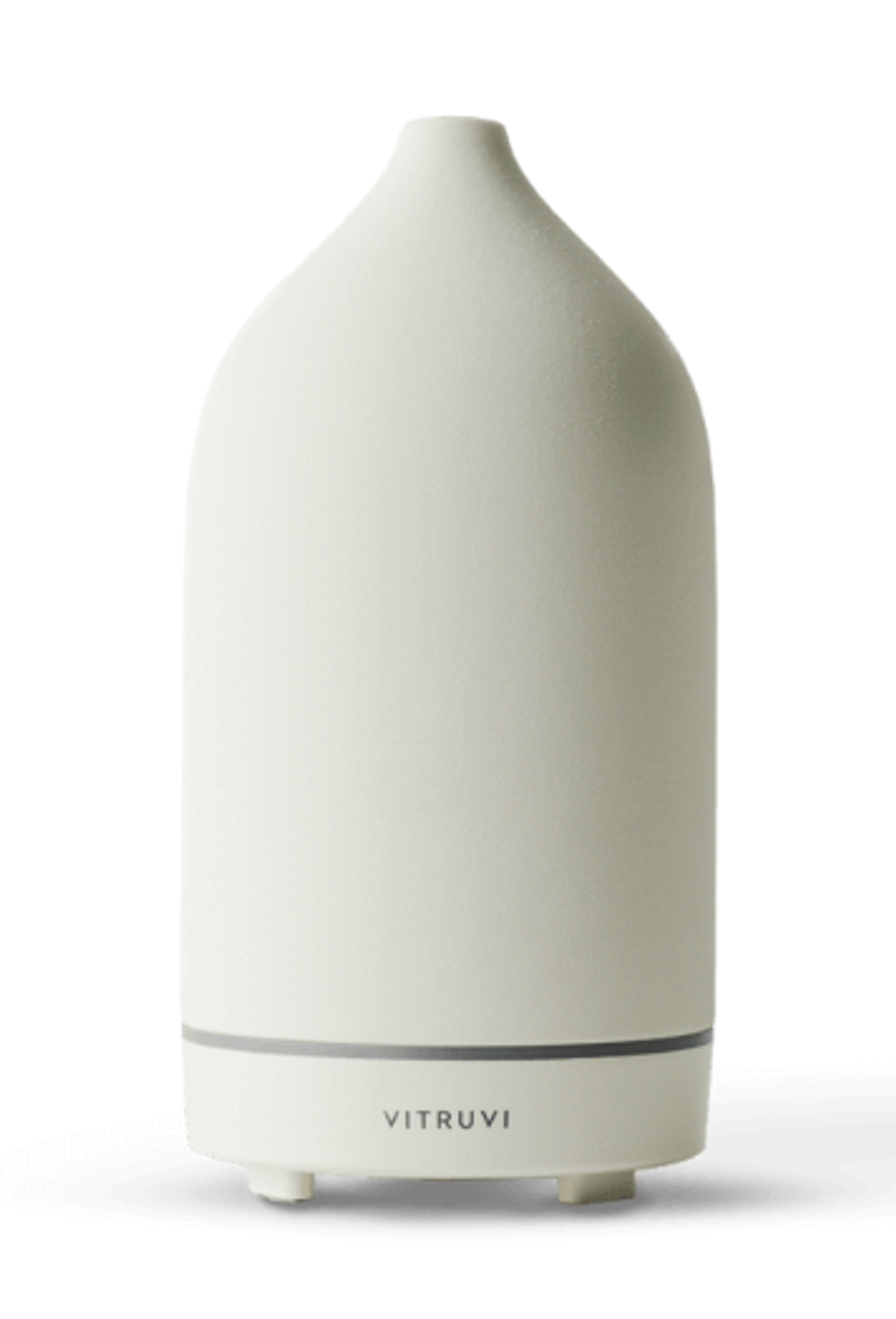 Get it from Vitruvi for $119
Our Senior Account Executive Anastasia says: "Right now I'm working in a room that smells like a forest after a light rain." I've definitely never heard anyone say that about their cubicle.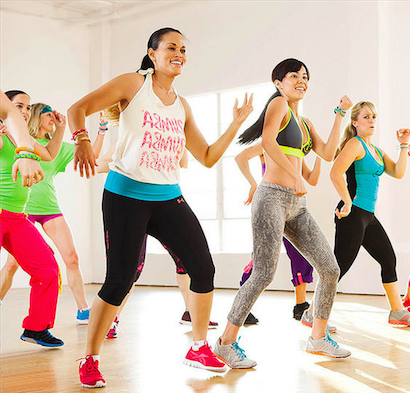 Our Mid-Market Account Executive Deveshe says: "It's important for me to get out, shake a leg and jump around. Otherwise I wouldn't step out through the week."
7. A Peloton stationary bike so you can get in a great workout even when it's too cold to leave the house. (And once you invest this much money, you know damn well you'll actually use it, or lose ten pounds from gnawing guilt alone. Win-win.)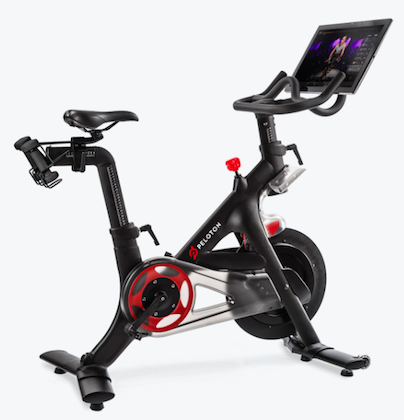 Get it from Peloton for $2,245
Our Operations Manager Gina says: "It allows me to stay fit no matter how busy I am…I can exercise during my lunch hour or in between meetings if need be."
8. A backpack with a dedicated fleece-lined laptop compartment to keep all of your equipment protected and organized, whether you're traveling across the world or walking across the street to your favorite cafe.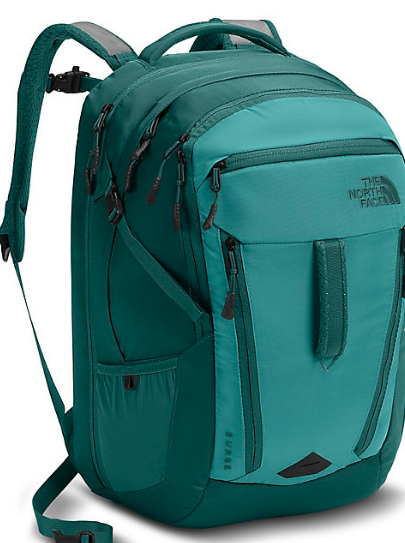 Get this one from North Face for $73.99
Our Director of Customer Success Cristina says: "Love it for packing my laptop and tech items as it has tons of pockets Including fleece lined ones for tech."
9. Bluetooth headphones with immersive sound so you'll never miss a word your boss says.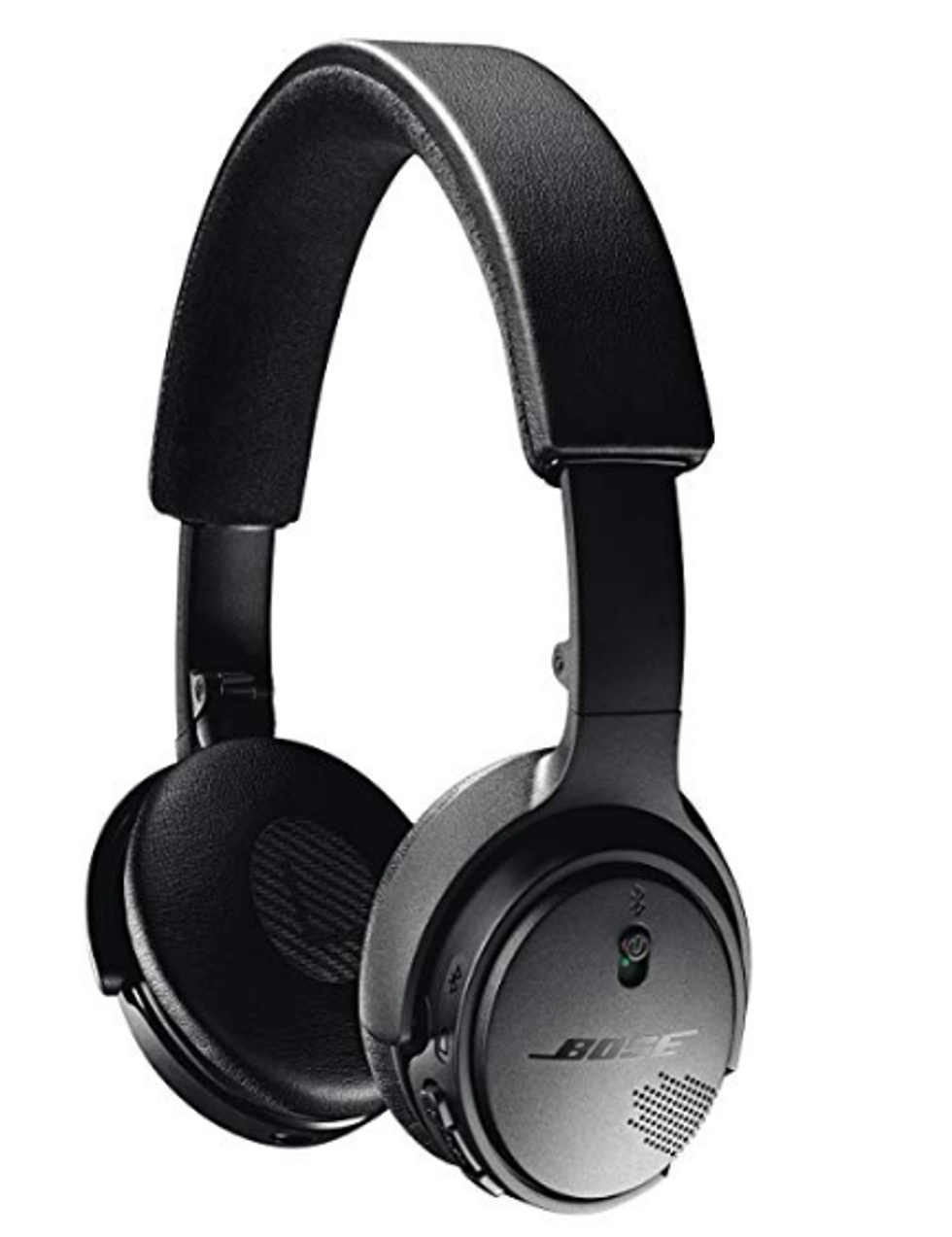 Get these Bose SoundLink On-Ear Bluetooth Headphones with Microphone on Amazon for $159
Our Director of Business Development Amanda says: "I can get up and move around the house while I'm on calls."

10. A battery case for your phone so you can work wherever you want, without running out of juice.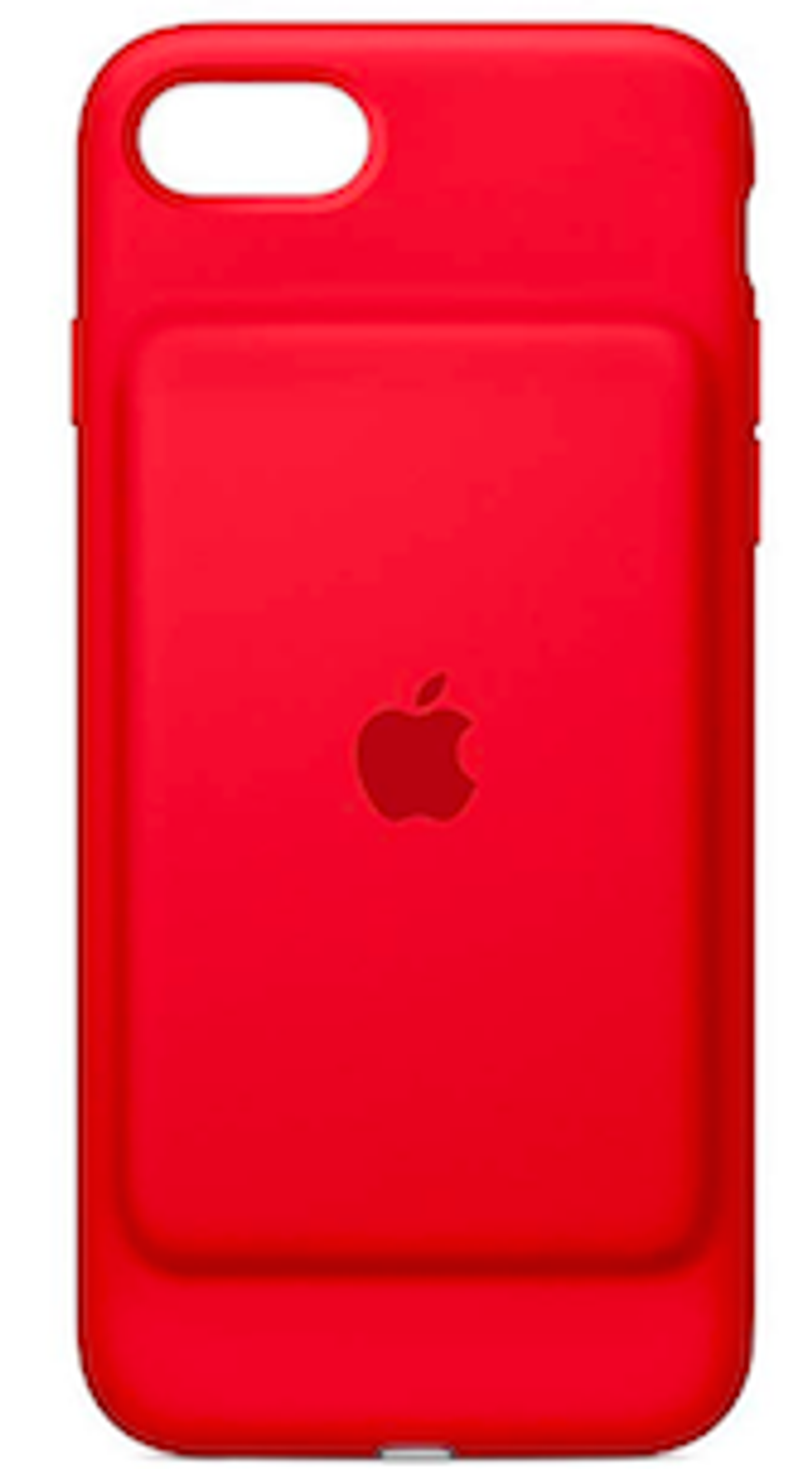 Get it on Amazon for $108.99
Our Production Lead Rob says: "When traveling, I have to have my iPhone charging case."
11. A speaker to listen to your favorite music/podcasts when the sound of silence is just too much.
Get the Sonos Play:1 from Google Express for 149.99
Our Production Lead Rob says: "Working from home can get lonely sometimes so I love to play WNYC or podcasts when I feel like I need some company. I'm also a big vinyl collector and I have a turntable that can play wirelessly to a Sonos so even though my record player is in my living room, I can listen to it in my office."

12. An adjustable laptop stand that your wrists and your wallet (it's definitely cheaper than carpel tunnel surgery in the U.S.) will thank you for. Plus, this one doubles as a standing desk.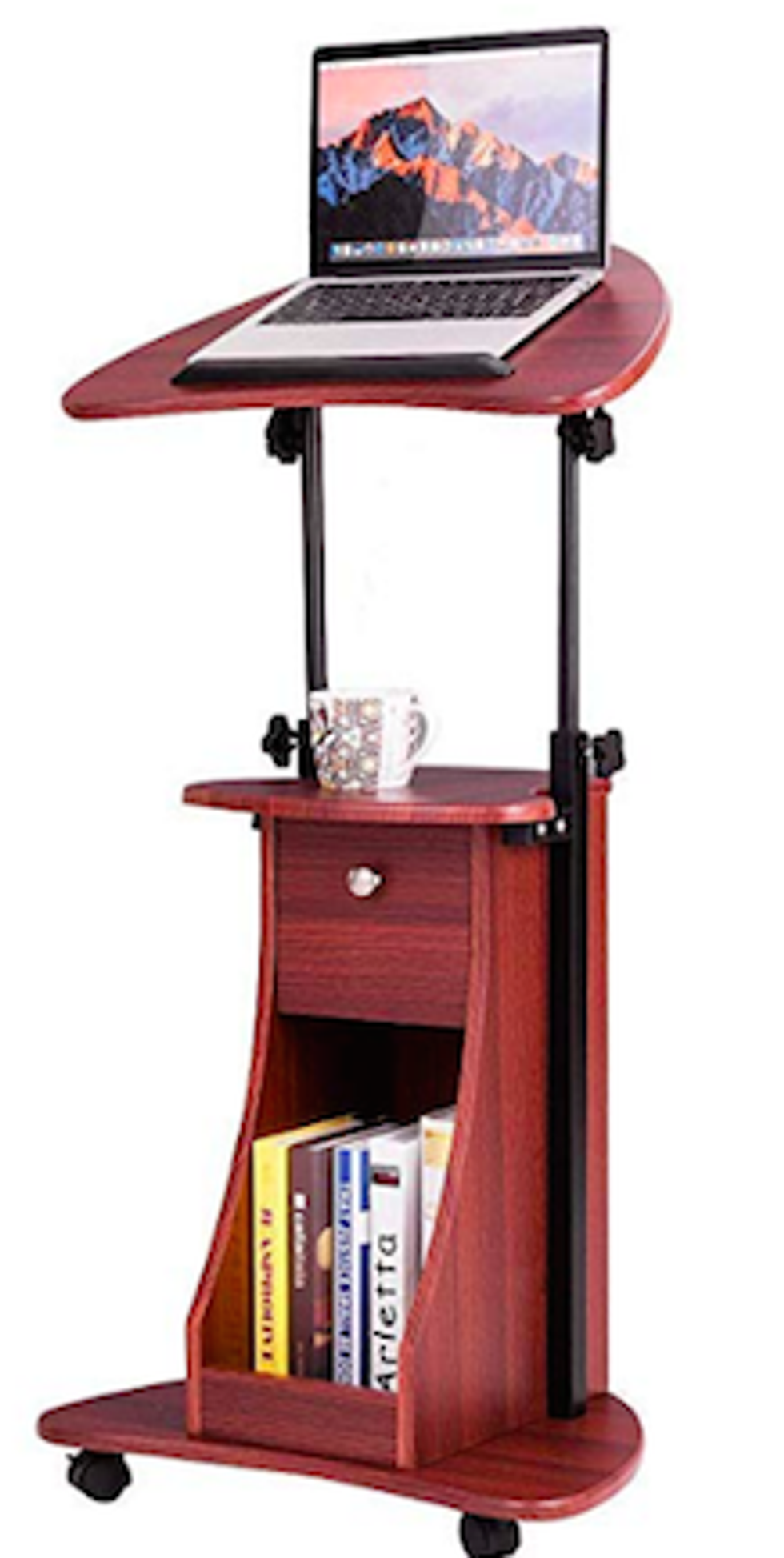 Get it on Amazon for $59.99
Our Customer Success Manager Lola says: "I'm using a box right now, but you definitely need something to elevate your computer."
13. A mate gourd and yerba mate, a.k.a the perfect workmates. Get the jolt you need without the jitters and gain your South American friends' approval at the same time.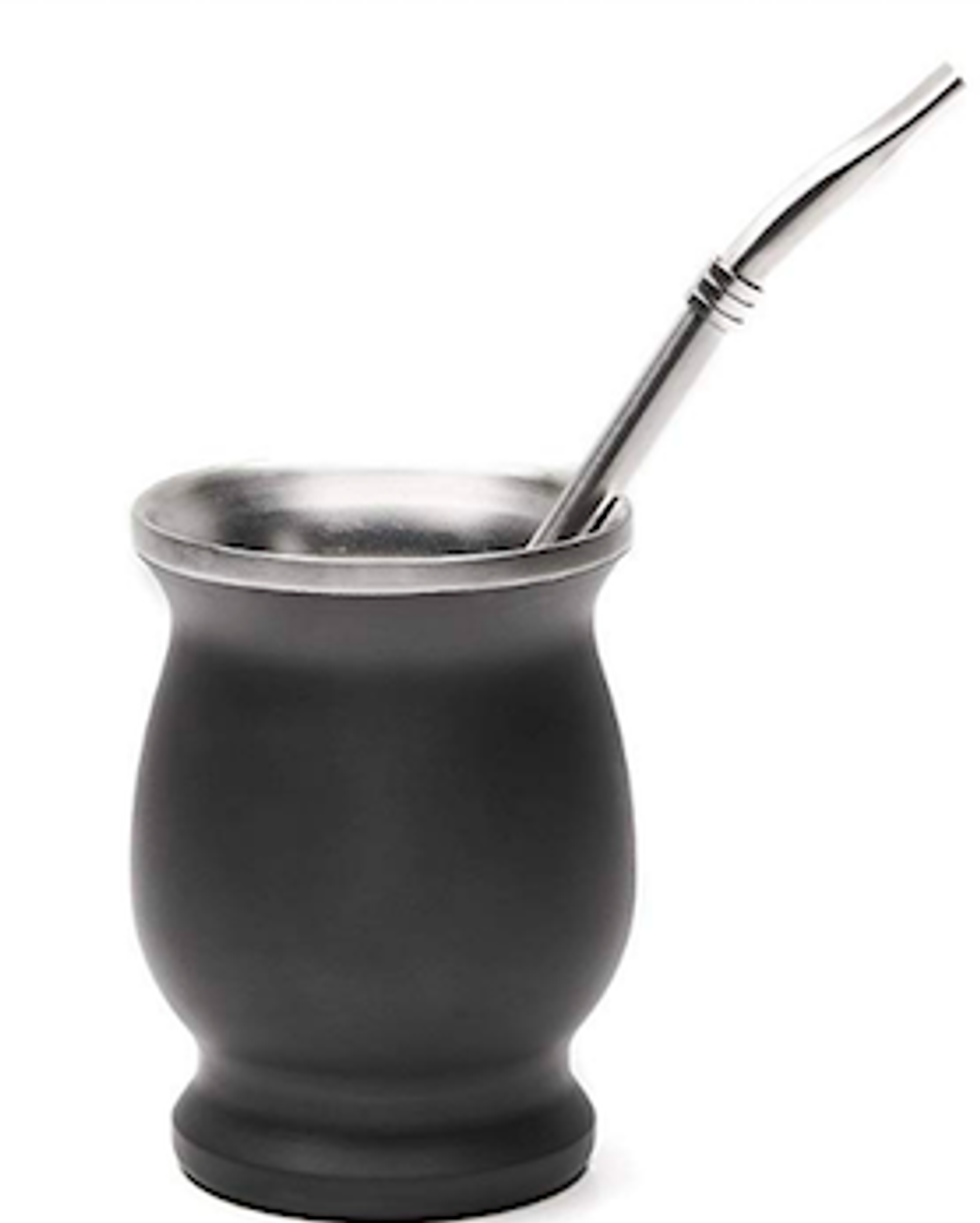 Get the gourd and bombilla (straw) on Amazon for $23.99 And the Yerba for $13.95 (or make a trip to Argentina and buy it for $2)
Our DevOps Lead Emiliano says: "Very Argentinean, but definitely something that cannot be missing from my desk."
14. A foot massager to reward yourself for a job well done. Who says your home office can't double as a home spa? Work hard, relax hard.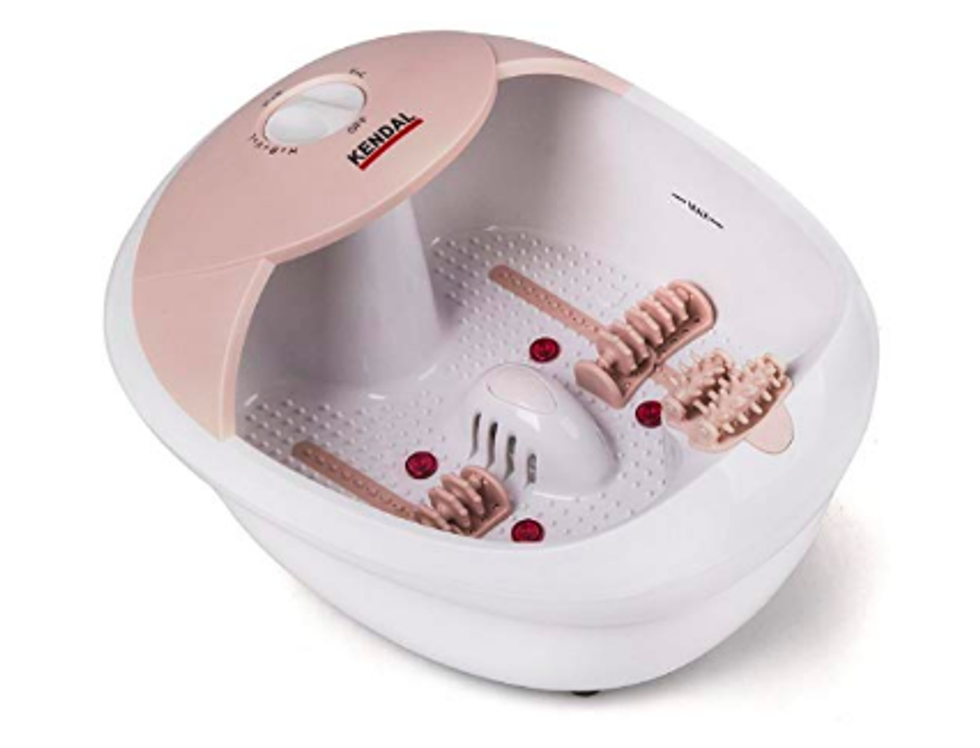 Buy it on Amazon for $59.98
Our Product Designer Jedidah says: "Sitting in one spot can get strenuous on muscles in my leg, but with my foot massager I get to improve blood flow in that area, and enjoy a great foot massage which eases stress."
----
My coworker Anastasia said it best:
I love that working from home you get to take charge of your surroundings - I'm never cold like I am in offices (the male vs. female divide there ha). And I like me some good ambiance which is obviously subjective too so I appreciate being able to control it alllll myself.
So take charge of your surroundings and make 2019 your most productive - and comfortable - year yet!
#treatyourself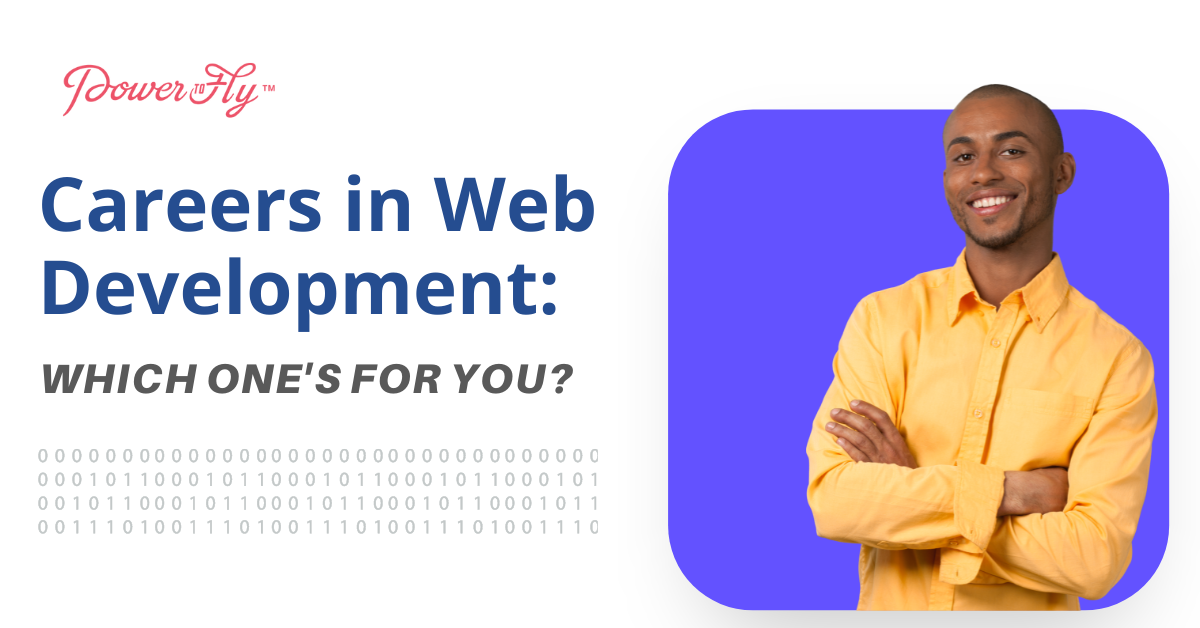 Upskilling and Development
We all have our favorite websites– the ones we frequent, bookmark, and recommend to others. You might even enjoy some website features so much that you've found yourself wondering why they aren't more popular. Or maybe you've experienced times where you were frustrated with a website and wished you could add features or even design your own!
If you've ever found yourself intrigued at the prospect of designing and developing your own websites, then a career as a web developer might be just for you!
As a web developer you would be responsible for coding, designing, optimizing, and maintaining websites. Today, there are over 1.7 billion websites in the world and, in turn, the demand for web developers is on the rise. In order to figure out what kind of web development work best suits you let's start with an introduction to the three main roles in web development that you can choose from.
The Three Types of Web Development Jobs
Front-End Web Development: The Creative Side
Think of front-end development as the décor of a house. The color scheme, furniture, manicured lawns, and overall aesthetic. In terms of a website, front-end development is laser-focused on the appearance of a website and its presentation on different devices. If you're considering a role in front-end development, it's important to learn programming languages such as HTML, CSS, and JavaScript. These three languages go hand-in-hand. HTML allows you to create user interface elements, CSS helps you with stylistic elements, and JavaScript allows you to incorporate online tools and connect your website to back-end functions.
In addition to programming skills, front-end developers need to be detail oriented, creative, willing to keep up with the latest trends in web development, cyber security conscious, and geared toward user-friendly designs. The median salary for a front-end developer can reach well into the $90,000 to $100,000 range.
Back-End Web Development: The Logical Counterpart
While a house can be beautifully decorated, it's incomplete without a solid foundation and efficient infrastructure. Similarly, a well-designed website depends on logical and functional code to power the features of that website. Back-end web development is code-heavy and focused on the specifics of how a website works. If you enjoy the analytical challenge of creating the behind-the-scenes code that powers a website, then back-end development is for you.
Since this role is more code-heavy, it's important that you learn numerous programming languages and understand algorithms and data structures. Some languages that are essential to back-end development are Ruby, Python, SQL, and JavaScript. Back-end developers also ensure that users can successfully retrieve and access data. This requires creating and using APIs (Application Programming Interfaces) which act as messengers that relay data related requests. Additionally, developing the code for the inner workings of a website also requires back-end developers to be conscious of the user interface features designed by front-end developers and to internally mitigate potential security risks. Due to the increased technical aspect of this position, back-end developers normally earn higher salaries than front-end developers. The average median salary for this role is around $118,000 per year.
Full-Stack Web Development: A Little Bit of Everything
A full-stack developer is essentially the Jack (or Jill)-of-all-trades in web development. Full-stack developers need to be knowledgeable about both front-end and back-end roles. This does not necessarily imply that you would need to be an expert in both roles, but you should fully understand the different applications and synergies they each imply. In order to work in this position, you will need to know the programming languages used by front-end and back-end developers. In addition to these languages, full-stack developers also specialize in databases, storage, HTTP, REST, and web architecture.
Full-stack developers are often required to act as liaisons between front-end and back-end developers. Full-stack developers need to be both problem solvers and great communicators. The end goal for a full-stack developer is to ensure that the user's experience is seamless, both on the front-end and on the back-end. In return, you can expect to earn a median salary of $100,000 – $115,000 a year for this role.
Taking the Next Step
Web development is both in-demand and lucrative! All three roles described above contribute to specific aspects of web development and the scope of each one can be customized to the industries and positions you feel best suit you. Regardless of which role you choose, all of them need a foundation in programming.
To gain the programming skills needed in each role, you can enroll in courses or learn independently. Coding bootcamps are a great way to boost your skillset quickly and efficiently.
Click here for some of our highly rated programming bootcamp options! Make sure to check out the discounts available to PowerToFly members.
READ MORE AND DISCUSS
Show less
Loading...