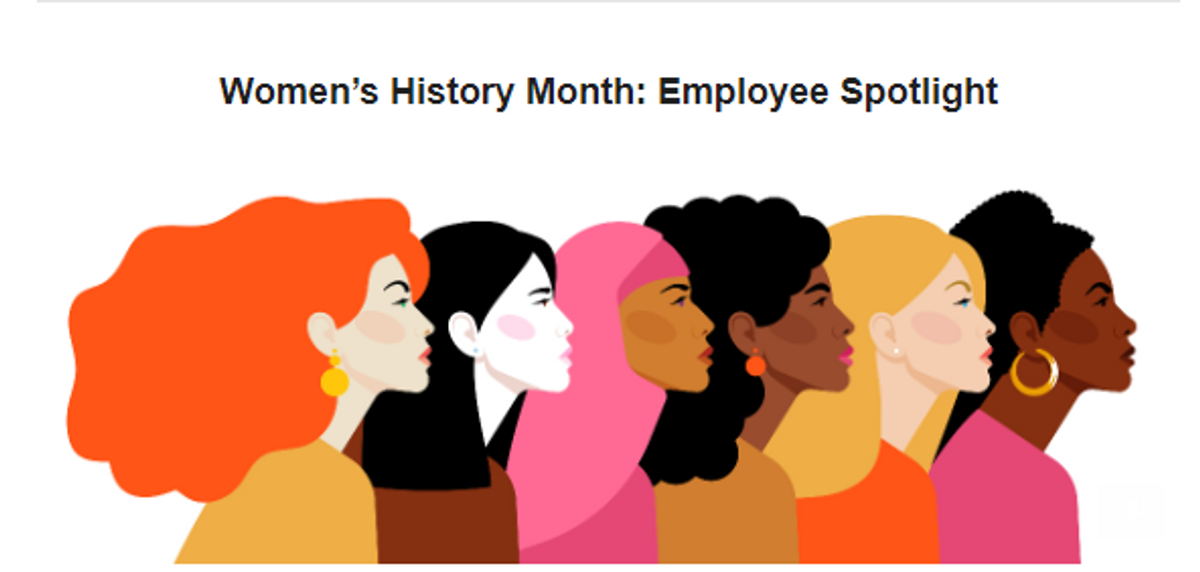 Nacelle
Below is an article originally published on Nacelle's March's People Ops newsletter. Go to Nacelle's company page on PowerToFly to see their open positions and learn more.
March is Women's History Month, and to celebrate all that women contribute to our industry, we are featuring some of the amazing women at Nacelle!

What does Women's History Month mean to you?
Women have come a long way here in the United States, but we still have a long way to go. The momentum we've seen makes me hopeful for continued progress in the future.

Growing up, was there someone in your life that inspired you to become who you are today? Who was it, and why?
There are many women who I draw inspiration from for different reasons (Ginni Rometty, Hillary Clinton, Mary Kay Ash, Ayn Rand, J.Lo), but honestly, my mom has always been my most important mentor. Her patience, compassion, understanding, and willingness of personal sacrifice inspire me to be better.
Can you tell us about your career journey in your field?
After graduating from college, I started as a BDR in the cybersecurity space - I always had a passion for optimization and building scalable processes, which our leadership team valued and invested in by creating a Team Lead role for me. After our startup's acquisition by IBM, I moved into a position managing the relationship between sales and marketing to ensure we were optimizing our pipeline. From there, I've built and managed 3 BDR orgs at three startups in different spaces - email marketing (Litmus), sales enablement (Chorus.ai), and now headless commerce here at Nacelle.
What advice would you give to the next generation of women?
I read something recently that outlined a (very generalized) primary difference between men and women. The article stated that most men read a job posting and focus on how they COULD do any of those things, even if they haven't before, and assume they are qualified. On the other hand, most women will focus on all of the experience they lack, all the things they have never done before, and assume they are unqualified. Speaking from personal experience, it's not easy, but I'd want women to be more like men - be confident in your potential for growth and your ability to conquer new things.
Favorite Quote or Mantra?
It's a song: Daya - Sit Still, Look Pretty
What does Women's History Month mean to you?
For me, Women's History Month is an opportunity to recognize and appreciate the women who fought for their rights and helped pave the way for today's women. It is also a time to reflect on the fact that even today, there is a tremendous amount of work that still needs to be done.
Growing up, was there someone in your life that inspired you to become who you are today? Who was it, and why?
My parents are the ones who inspired me to be who I am today. I am one of three daughters. Growing up in India, where gender bias is very prevalent, my parents, especially my mother, a homemaker, could have easily given in to social pressure. But instead, I was raised never to see myself as lesser than men and to stick up for myself when others tried to put me down. They ensured that my sisters and I had access to the best education and other avenues, truly empowering us to achieve whatever we wanted. I was surrounded by successful women - including homemakers, entrepreneurs, doctors, engineers, scientists - making me believe that I could be whatever I chose to be!
Can you tell us about your career journey in your field?
I received my undergrad in India and came to the US for grad school. After graduating, I have had the opportunity to work in different industries - a multinational chemical company, a cancer research center, a biological research institution, and now Nacelle - an e-commerce platform. As an engineer, I always had an interest in the end-to-end process of how a product is built and working through the challenges that come with it. This interest eventually led me to transition to a Product Manager position.
Being a female in the tech world comes with its own challenges, and I believe females bring a unique point of view that can't be beaten. With my journey so far and going forward, I hope that I can make a difference and pave the path for the future.
What challenges remain for women today? Why is it essential that more women are represented in tech leadership roles?
Even though we have come a long way, the work is not done. Even today women still need to fight and prove their value in a way that men don't. The gender wage gap is a problem that still persists. So does an unconscious gender bias, especially based on navigating career and family duties. The truth is that most times women have to work harder to earn the recognition they already deserve. This is exactly why it is important for women to be represented in tech leadership roles.

In general, women and men think differently, and having a gender-diverse team, especially leadership, encourages the team to anticipate and explore a different point of view. Many studies show that having female leadership, especially in tech, leads to better innovation and improved financial performance, among other things.
What advice would you give to the next generation of women?
As a mother of a 3-year-old daughter, I want to lead by example and show her that you can achieve whatever you set your mind to. My advice to her and the next generation of women is this quote - "A girl should be two things: who and what she wants."
Favorite Quote or Mantra?
"The most effective way to do it, is to do it." - Amelia Earhart
What does Women's History Month mean to you?
Women's History Month provides a devoted time for me to reflect on the advances and contributions of women in history and how it has allowed me to be where I am today. I take it as a time to learn about women in different disciplines and countries who have impacted our society and who may not have been recognized for it. It is also essential to use this reflection on history as a catalyst to continue to advance and advocate for change.
Growing up, was there someone in your life that inspired you to become who you are today? Who was it, and why?
While many people have had a part in shaping who I am today, my grandmother's strength, sense of self, and perseverance have been something I have always admired and have tried to emulate. My grandmother suffered many tragedies and challenges while she was a young woman and, through all of it, provided for her family at home and work.
Can you tell us about your career journey in your field?
I started as a Technology Analyst at a large consulting company, delivering custom solutions for the Federal Government. I was able to work on a variety of solutions and teams and worked with fantastic female managers who supported my career and helped build my professional skillset. After a few years in consulting, I moved to a smaller startup focused on returns management software for retailers aimed at diverting waste from landfills to a secondary marketplace. There, I led software implementations for some of the largest retailers working with different teams, products, and challenges. A few months ago, I made the change to come manage engagements at Nacelle to bring our performant data orchestration layer as a part of the modern commerce stack. I was promoted to lead the Professional Services Delivery team in the past few weeks, focused on building PWAs for our merchants leveraging Nacelle.
What challenges remain for women today? Why is it essential that more women are represented in tech leadership roles?
There are still many challenges that remain for women today in and out of the workforce. In the workforce specifically, women are typically paid less than for the same experience levels and are promoted to manager at lower rates than their male counterparts. Women of color are paid less and promoted at even lower rates than their white female colleagues. These challenges are even more prevalent in the technology space, where representation of women is lower than the rest of the job market. Simply put, it is imperative to have all representation in senior management and technology leadership roles. With representation, women have a seat at the table to make lasting, impactful changes to improve hiring and promotion processes and ensure everyone has an inclusive, fair working environment.
What advice would you give to the next generation of women?
Continue to push, challenge, and ask for what you deserve. Just because it has been done one way doesn't mean that it can't be done another.
Favorite Quote or Mantra?
"You must do the things you think you cannot do." - Eleanor Roosevelt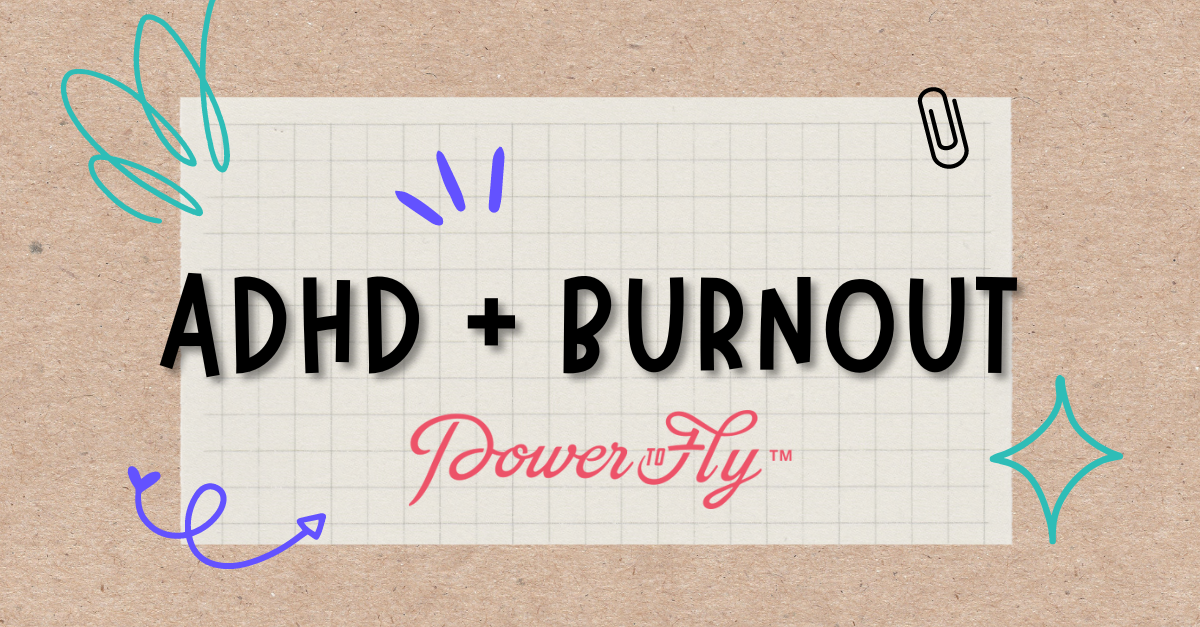 Diversity, Equity, and Inclusion
Have you ever been so exhausted that you quit your job?
You may have been experiencing burnout.
Burnout is characterized by overwhelming exhaustion, detachment from your work, and a sense of ineffectiveness.
And while anyone can experience burnout, if you have ADHD, you may be more susceptible to it.
Before you get to the point where quitting feels like your only option, there are steps you can take to set healthy boundaries and start feeling more like yourself again. Read on to learn how you can recognize burnout in yourself, and what to do if you're experiencing it!
How Does ADHD Burnout Feel?
There are some clear signs that you're burning out, but ADHD can make the descent to burnout harder to detect. These warning signs include:
Lack of motivation - not wanting to do the things you need to do or the things you love.
Exhaustion - feeling overly tired both mentally and physically.
Irritability and mental fatigue - feeling short-tempered, mean, or like you snap easily.
Physical discomfort - body aches, low energy levels, and general pain.
Negative outlook - the tendency to find something wrong with nearly everything.
Emotional dysregulation - feeling weepy, sad, or unable to smile or connect with others.
Generally, burnout starts with taking on too much. Exhaustion creeps in, and you feel like every day is working against you because you are constantly overwhelmed. You may start to feel like the entire world is spinning out of control, or like no matter what you do you can't keep up (or catch up).

If this resonates with you, you might be on the road to ADHD burnout.
Why People with ADHD Can Be More Susceptible to Burnout
So why does ADHD make some folks more susceptible to burnout? There are a few common ADHD traits that often result in behaviors correlated with burnout (taking on too much, working too long, etc.):
Hyperfocus - ADHD is not exclusively about attention deficits. In fact, hyperfocus is the opposite – a deep, intense concentration to the point of being oblivious to your surroundings. Per WebMD, hyperfocus is a state of highly-focused attention that lasts for an extended period of time. You concentrate on something so hard that you lose track of everything else going on around you. When hyperfocus sets in at work, it can be hard to unplug or be aware of the people and environment around you.
Time Tracking - Losing track of time is one thing, but if you find yourself losing track of hours without realizing it, that could be related to burnout. People with ADHD perceive time not as a sequence of events the way others usually do, but as a diffuse collection of events viscerally connected to the people, activities, and emotions that fill them.
Difficulty Prioritizing - Do you take on too much and then struggle to prioritize it? When someone asks for help, does everything often go to the wayside so you can jump in? Or maybe the daunting anticipation of the tasks ahead prevents you from starting. Per ADDitude, ADHD impacts your temporal processing abilities, which can affect executive functioning.
Combating ADHD Burnout
If you think you may be suffering from ADHD burnout, there are a few ways to take back control. Here are three tips for combating ADHD burnout:
Reserve Your Yeses - Pump the brakes when you recognize the early signs of ADHD burnout. Start reserving your yeses right away. Say no, and practice not apologizing. It is okay to say, "I have a lot on my plate right now and cannot take that on. Thanks for thinking of me." Saying no is nothing to apologize for, and it should be celebrated! You are working to protect your energy above all else.
Practice Over-Estimating - If you think you could knock something out in a day, give yourself a week. Overestimate on time and allow yourself the grace to have a little more time than usual to complete projects. Slowing down when starting a new job or role will help you produce high-quality work and prevent ADHD burnout.
Drop the Mask - Be honest with your employer and friends. Let them know that although you seem to keep up internally, you struggle. Identifying ADHD burnout from the outside can be extremely difficult. Your honesty and transparency will position you to determine if your environment is supportive and inclusive.
How to Support Colleagues Dealing with ADHD Burnout
The experiences above may not resonate with you personally, but perhaps you've noticed other people you work with describe or experience them.
If you're a manager, there are several ways you can support colleagues with ADHD (as well as neurodivergent employees more generally) to help prevent burnout. Ask for clarity on when they have felt the most supported at work. Discovery questions like, "how did you feel at that time?" or "how was the pace of that project?" can help you to understand their actual capacity.
Download this free guide
if you're looking for more ways to support your neurodivergent coworkers. Work with your DEIB and HR team to develop new neurodivergent inclusivity standards to help you stay ahead of the ADHD burnout cycle.
READ MORE AND DISCUSS
Show less
Loading...