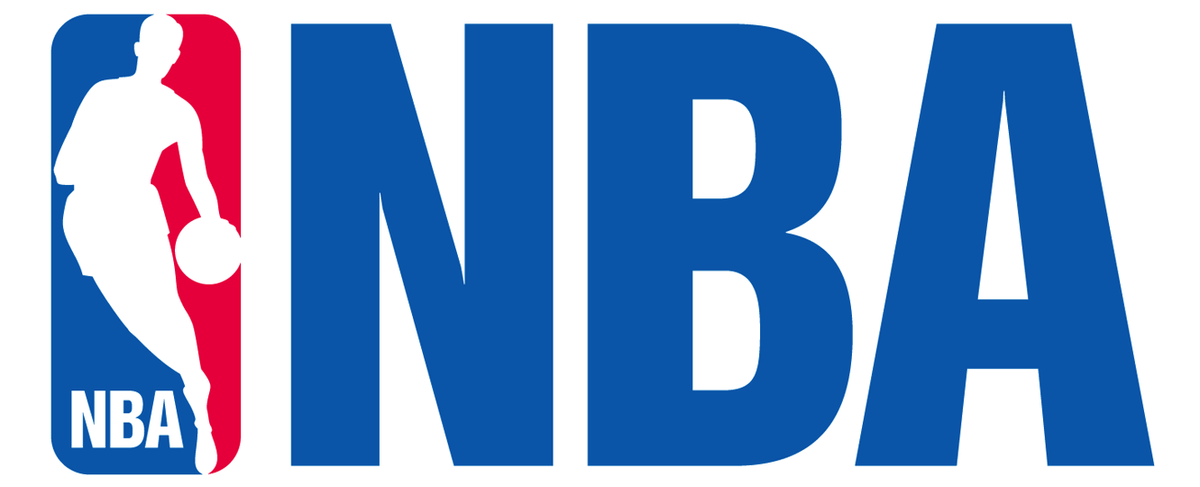 Nba
Below is an article originally published by NBA on March 8, 2021. This article is about PowerToFly Partner NBA. Go to NBA's company page on PowerToFly to see their open positions and learn more.
JOHANNESBURG, SOUTH AFRICA, AND DAKAR, SENEGAL – In commemoration of International Women's Day, the National Basketball Association (NBA) and the Basketball Africa League (BAL) today announced the launch of several initiatives to advance gender equality and economic inclusion across Africa. The initiatives build on the NBA family's collective efforts to advance equality and social justice in the United States, including the establishment of the NBA Foundation and the National Basketball Social Justice Coalition last year.
In Africa, the NBA's and the BAL's efforts will focus on raising awareness of gender-based violence, supporting girls' education and growing female participation in basketball at all levels. The leagues will each use their individual platforms and resources to promote gender equality among fans and key stakeholders, and collaborate with corporate and community partners on new programs and capacity-building initiatives that help minimize the gender gap across both leagues' operations. Additionally, the NBA and the BAL are seeking to work and partner with more African-owned enterprises across their business activities on the continent.
"Social responsibility has been an integral part of the NBA's youth development efforts on the continent for more than three decades," said NBA Africa CEO Victor Williams. "Following the establishment of the NBA Foundation and the National Basketball Social Justice Coalition in the U.S. and building on our broader efforts to help create a more equal and just society, the NBA and the BAL each look forward to deepening their engagements with partners, community leaders and other stakeholders to advance gender equality and create a more inclusive economic environment in Africa."
"The Basketball Africa League is committed to fighting the stereotypes, prejudices and barriers that too often prevent women in Africa from realizing their dreams," said BAL President Amadou Gallo Fall. "These initiatives will help ensure that young girls and women across the continent have the opportunities and resources that will help them grow on the court and in life."
Specific actions and programming the NBA and BAL will implement over the next three years include:
• Addressing gender-based violence through educational workshops, participation in anti-violence campaigns, and by leveraging the influence and leadership of the leagues' players;
• Supporting girls' education through the development of a Science, Technology, Engineering and Mathematics (STEM) sports curriculum for girls ages 14 and under, inspiring them to explore fields that prepare them for future employment;
• Ensuring more opportunities for women in BAL gameday operation roles, including referees, scorer's table officials, match commissioners and announcers;
• Growing the NBA's and the BAL's partnerships and business relationships with African-owned small and medium enterprises.
The NBA has a long history in Africa and opened its African headquarters in Johannesburg in 2010. Opening-night rosters for the 2020-21 NBA season featured a record-tying 14 African players, and there are more than 100 current and former players from or with at least one parent from Africa. Through NBA Cares, the league's global social responsibility program, the NBA family has created more than 90 places in Africa where children and families can safely live, learn, and play.
The Jr. NBA, the league's global youth basketball program for boys and girls, has been implemented in 15 African countries. Basketball Without Borders (BWB) Africa, the NBA and FIBA's global basketball development and community outreach program, has been held 17 times, with 10 former BWB Africa campers drafted into the NBA. In 2018, the NBA and SEED Project opened NBA Academy Africa, an elite basketball training center in Saly, Senegal, for the top male prospects from throughout Africa and the first of its kind on the continent. Since then, nine NBA Academy Africa and NBA Academy Africa Women's Program participants have committed to NCAA Division-1 schools in the U.S.
About the NBA
The NBA is a global sports and media business built around four professional sports leagues: the National Basketball Association, the Women's National Basketball Association, the NBA G League and the NBA 2K League. The NBA has established a major international presence with games and programming available in 215 countries and territories in more than 50 languages, and merchandise for sale in more than 100,000 stores in 100 countries on six continents. NBA rosters at the start of the 2020-21 season featured 107 international players from 41 countries. NBA Digital's assets include NBA TV, NBA.com, the NBA App and NBA League Pass. The NBA has created one of the largest social media communities in the world, with 1.9 billion likes and followers globally across all league, team, and player platforms. Through NBA Cares, the league addresses important social issues by working with internationally recognized youth-serving organizations that support education, youth and family development, and health-related causes.
About the BAL
The BAL, a partnership between the International Basketball Federation (FIBA) and the NBA, is a new professional league featuring 12 club teams from across Africa. The BAL builds on the foundation of club competitions FIBA has organized in Africa and marks the NBA's first collaboration to operate a league outside North America. Fans can follow the BAL (@theBAL) on Twitter, Instagram and Facebook and register their interest in receiving more information at www.theBAL.com.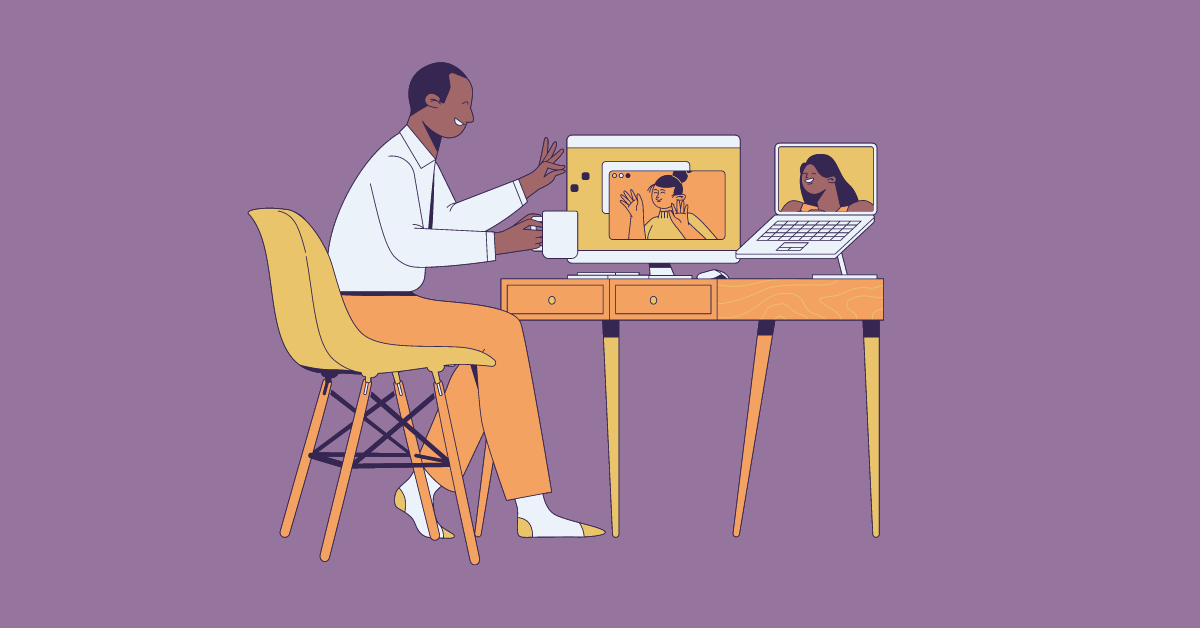 Upskilling and Development
As a result of the COVID-19 pandemic, millions of workers have turned to remote work. Before the pandemic in 2019, 22% of employers offered at least some remote work. Now in 2022, that percentage nearly doubled to 40%. The shift to remote work has become beneficial for me and many of my friends who are recent college grads starting their careers. It's allowed us to dictate our own time and save money from commuting, spend more time with loved ones at home, and have the flexibility to travel and build connections from anywhere. Remote working has also changed how people network for jobs. We have more options now.

Since remote networking is so new, it can be challenging to understand how to do it effectively. Read on to learn my top tips for networking for a remote job.
1. Connect with your high school or college.
The schools you went to want to see you succeed! Connect with old professors, classmates, or alumni on social platforms like PowerToFly or LinkedIn. You can find connections through sports teams, clubs, or topics of interest that will help you build stronger relationships. Don't be afraid to ask them for advice, mentorship, or even introductions.
2. Join a class!
Have you ever had a hobby that you never had the chance to pursue? Coding? Running? Painting? It's never too late to learn something new. Plus, spending time doing what you love will introduce you to other people who love the same thing. Not only will this help expand your social circle, it can also help your career! Once you feel comfortable, talk to your classmates about your work, and ask them about theirs. The perk of classes like these is that you will build relationships with people from all different career backgrounds which will help you determine your career path, especially if you are looking for a mid-career pivot.
3. Register for the Early Career Summit.
My friends and I are very excited to join PowerToFly's Early Career Summit this fall to meet the inspiring founders and CEOs of incredibly impactful companies. This is a great opportunity to get useful tips and learn about different perspectives, professions, and topics that you may be interested in.
4. Attend a virtual job fair and connect with leaders who inspire you.
Job fairs are great for meeting people who can be helpful because everyone attending is there to network! Job fairs at PowerToFly are a great place to meet hiring managers and recruiters from our sponsoring companies. If you come prepared with a resume it is an opportunity to make a great first impression with a company. After the virtual job fair, remember to connect with the people who stuck out to you and introduce yourself on PowerToFly or LinkedIn. Make sure to tell the recruiter who you are, and highlight what stood out to you about their talk.
5. Offer to help.
People really value your help (when it's needed). If you know someone in your network looking to hire a web designer and you know a great place to find one, don't be afraid to make the connection! If you see a job opening that would be great for someone in your network, let them know! Helping people in this way will help build your trust and credibility.
Remote networking has its differences from in-person networking, but it has never been easier to have access to social platforms that can help create connections. It will take some creativity and hard work, but once you have the appropriate mindset the options are endless.
READ MORE AND DISCUSS
Show less
Loading...