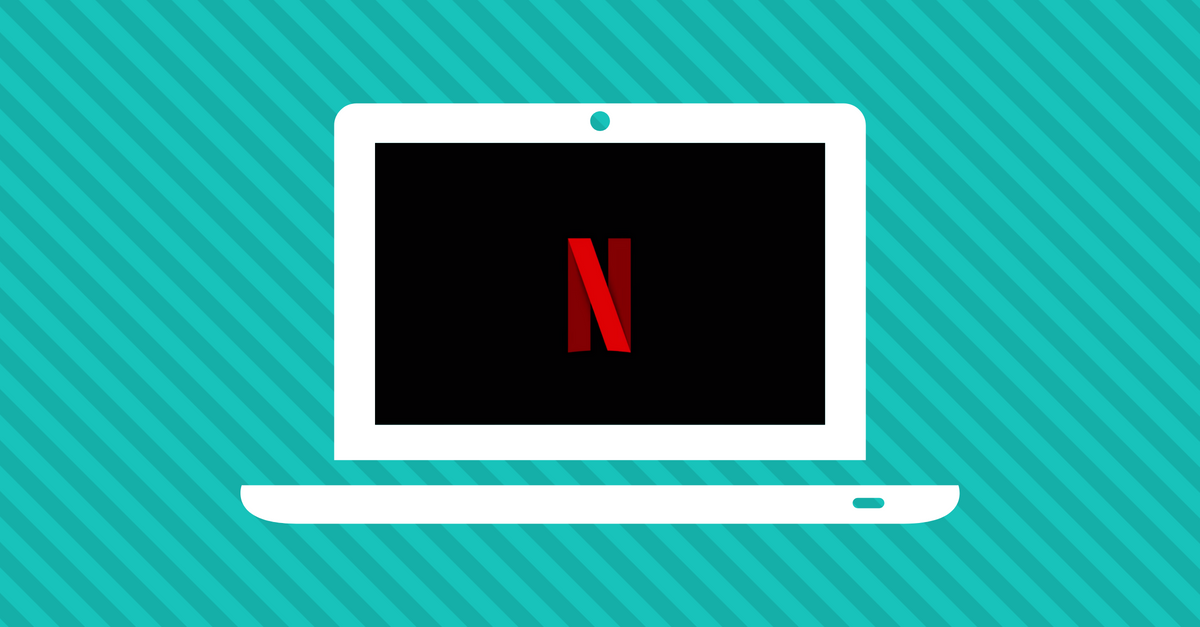 popular
Wow, how is it November?! With just two months left to crush your resolutions for the year, join us for our eleventh monthly (and totally realistic) challenge, perfect for chilly fall nights and weekends — Netflix November.
---
November is practically begging you to spend some nights cuddled up inside, so for those lazy evenings when you're not feeling a book, we're challenging you to spend some time watching thought-provoking documentaries instead of re-watching The Office for the nth time.
The challenge itself is easy — just pick (and watch) 5 documentaries/docuseries that you haven't yet seen, one for every weekend in November. The goal of this challenge is to use screen-time more productively and to broaden your horizons by leaving your normal TV/Movie comfort zone.

In spite of the title of this challenge (selected for alliterative effect only), please don't feel restricted to documentaries on Netflix — we recommend doing some research and selecting documentaries that address topics you know relatively little about.
That said, for your convenience, we've got a list of 5 great documentaries (and docuseries) streaming on Netflix right now.

Let us know what you decide to watch — and your other recommendations – in the comments!
Knock Down the House
Whatever your political beliefs or thoughts on Alexandria Ocasio-Cortez, you'll be inspired by this tale of grit and the strengths it takes to build a grassroots political movement with the power to challenge the Washington establishment.
13th
Filmmaker Ava DuVernay unpacks racial inequality and mass incarceration in the United States, addressing the sinister motivates that explain why the U.S.'s prisons are disproportionately filled with African-Americans.
Blue Planet II
This series will have you diving deep into the world's vast oceans like you've never seen them before. (Don't worry, just watching one episode counts for the purpose's of this challenge ;))
The Keepers
While a single episode of this docuseries is all you need to watch for this challenge, we guarantee that if you try one episode, you'll finish the rest. This series explores the unsolved murder of Cathy Cesnik, a beloved nun and Catholic high school teacher in Baltimore. She disappeared in 1969 and her body was found two months later, but her killer remains unnamed. A story of violence and sexual abuse, it is also one of the power of survivorship and community.
Homecoming: A Film By Beyoncé
Is there anything Beyoncé can't do? She wrote, directed, and produced this film about her 2018 Coachella performance by herself. If you're ready to be inspired by one of the hardest working people in show business, give Homecoming a try — there's a reason it's got 98% on rotten tomatoes.
Related Articles Around the Web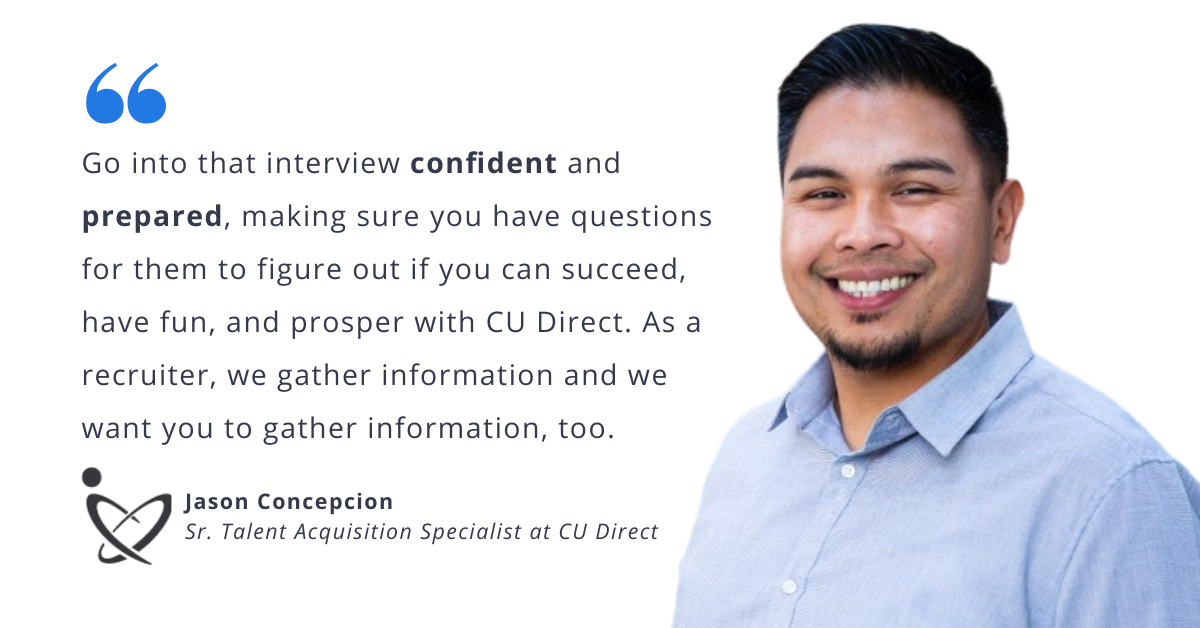 CU Direct
Jason Concepcion is a Sr. Talent Acquisition Specialist at CU Direct, a technology leader that delivers lending solutions to financial institutions, auto dealers, retailers, and medical providers nationwide. As a progressive company that looks for the best diverse talent, CU Direct prides themselves on seeking and taking care of their employees.
We sat down with Jason to learn about CU Direct's hiring process. Keep reading for his top 6 tips to put into practice when interviewing with CU Direct.
Tip # 1 Do Your Research
While it may seem obvious, learning about the company you're interviewing for is crucial. "Before the interview, do some research on CU Direct, our products and services, and even our subsidiary companies," says Jason. Doing the research will show the interviewer that you are highly interested and that "you did your due diligence in getting to know the company." Check out their About page to get to know CU Direct and its various projects.
Tip #2 Ask Questions
It's important to be transparent from the first point of contact with the company, which means asking questions to clarify and gain more information. Jason suggests, "when talking to the recruiter, ask questions. Go into that interview confident and prepared, making sure you have questions for them to figure out if you can succeed, have fun, and prosper with CU Direct. As a recruiter, we gather information and we want you to gather information, too."
Tip #3 Take Your Time
Pace yourself in the interview. Jason explains that "it's okay to pause, regroup, and answer questions. When asked about your experiences, taking your time will allow you to think of the situation, how you solved it, and what was the outcome."
Tip #4 Ask Yourself, 'What Do I Want to Do?'
Take inventory of what you have accomplished or learned in your professional trajectory so far. "We're not just looking for what you've done, but we are also looking for what you can do and what you want to do," says Jason. He believes that "those things are just as important as what you've done in the past. Your drive and determination will show us where you want to go and ideally, that will organically align with the positions we have here at our company."
Tip #5 Understand the Job Description
With your resume in hand, consider what experiences best align with the job description. "Valuable work experience can be found almost anywhere. It can come from your first job or it can come from your most recent job," Jason explains. Whatever small or short experience you have that matches the job description is worth mentioning and explaining, depending on the job you are applying for. Jason explains, "a good understanding of the job description you're going for, and related positions within the company will give you a greater insight as to what we're looking for and what you want to highlight or present in regards to this role."
Tip #6 Don't Be Afraid to Get Personal
One way to stand out in the interview process is to show that you'll be a good values fit, so intentionality throughout, and after, the interview can go a long way. Jason suggests sending a thank you email after the interview. "This will make sure that you stand out in front of thousands of applicants," he says. "Don't make it generic, tailor the message including details mentioned in the interview, this will show the person that you were completely engaged throughout the interview."
CU Direct's personal and careful recruitment process is a reflection of their fun and innovative atmosphere, their value of team members, and commitment to growth. They offer several benefits to their employees, such as a flexible working environment, paid time off, 401k match, college tuition reimbursement, and an exciting company culture. Because of this, they want to make sure people are treated with the same kindness and positivity from the start. As Jason reiterates: "We want to make sure you are prepared and ready for each step of this process, from interviewing, to asking questions, and to possibly onboard in the future," says Jason.
Are you interested to find out more about working at CU Direct? Check out their
openings
here!
READ MORE AND DISCUSS
Show less
Loading...