GET EMAIL UPDATES FROM POWERTOFLY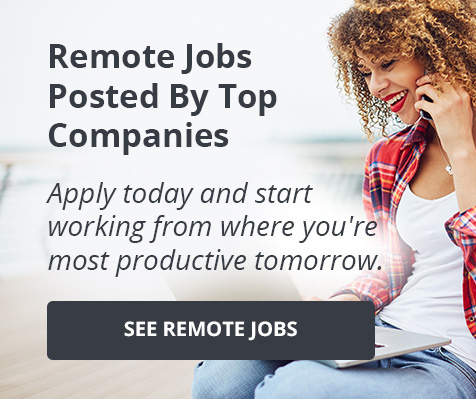 April 03, 2019
Netskope
The Best Cloud Computing Companies And CEOs To Work For In 2019 Based On Glassdoor
By Louis Columbus
Below is an article originally written by Louis Columbus, Contributor at Forbes, and published on March 3, 2019. PowerToFly Partner Netskope is mentioned in this article. Go to Netskope's page on PowerToFly to see their open positions and learn more.
Cloud platform and development companies dominate the highest rated cloud businesses when indexed by the percent of employees who would recommend their company to a friend.
Taken together, the 12 CEOs leading the top-rated cloud computing companies are approved by 98% of employees as of March 3, 2019, on Glassdoor. CEOs in this group include Thomas Hogan of Kony, Paulo Rosado of OutSystems, Bill McDermott of SAP, and Sridhar Vembu of Zoho.
These and many other insights are from an analysis completed today comparing Computer Reseller News' 100 Coolest Cloud Computing Vendors of 2019 by their respective Glassdoor scores. The Computer Reseller News annual list of the 100 coolest cloud computing vendors is an impartial, 3rd party benchmark of the fastest-growing and most likely to hire cloud businesses expanding today. By far the most common request from Forbes readers is which cloud computing companies are the best to work for. The goal of this analysis is to provide readers with insights into which cloud computing companies best fit their skills and at the same time have a strong reputation based on feedback from existing employees.
Indexing the most interesting and fastest growing cloud computing companies by their Glassdoor scores and reputations is a great way to begin defining a long-term career growth strategy. One factor not quantified is how well of a fit an applicant is to company culture. Take every opportunity for in-person interviews, read Glassdoor ratings often and observe as much as possible about daily life in companies of interest to see if they are a good fit for your skills and strengths.
Using the 2019 CRN list as a baseline to compare the Glassdoor scores of the (%) of employees who would recommend this company to a friend and (%) of employees who approve of the CEO, the table below is provided. You can find the original dataset here. There are 15 companies on the CRN list that don't have that many or any entries on Glassdoor, and they are excluded from the rankings shown below. You can find their mention in the original dataset. If the image below is not visible in your browser, you can view the rankings here.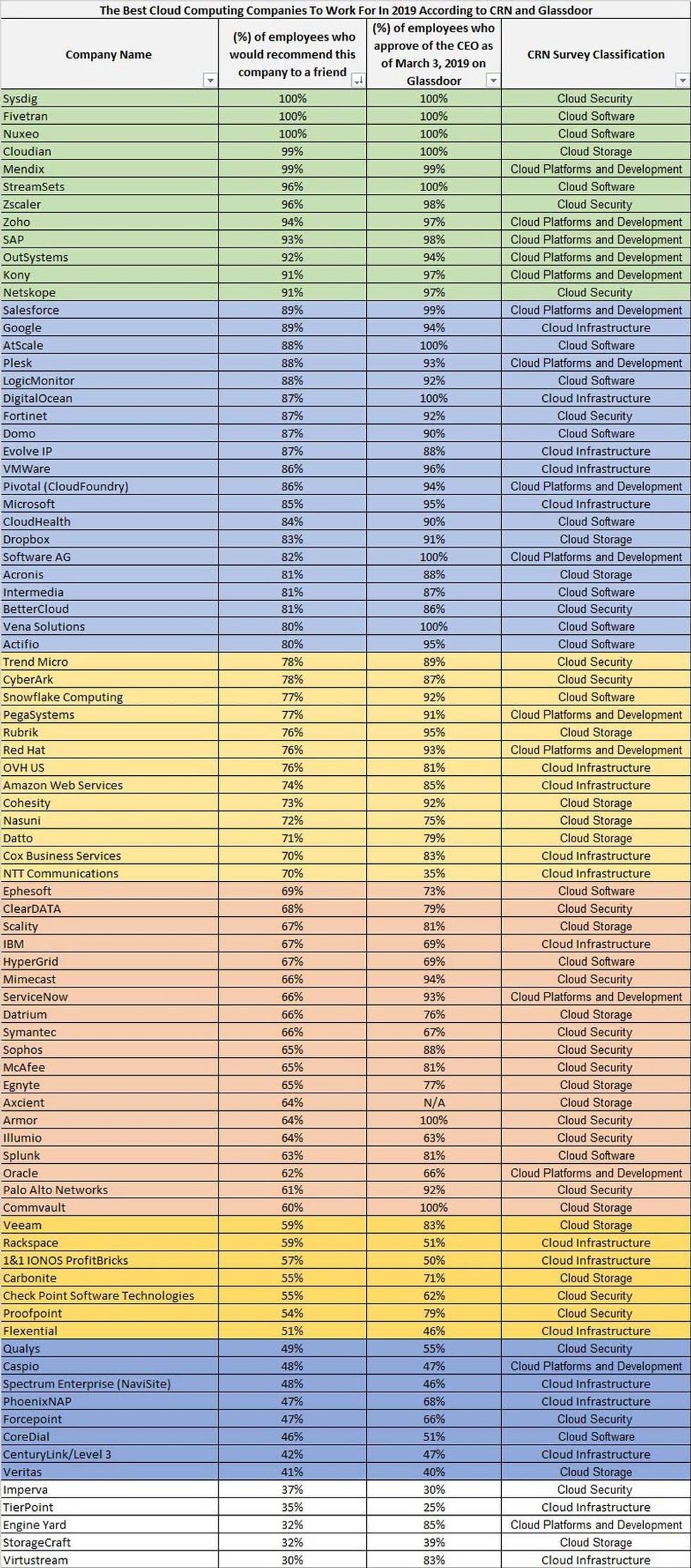 SOURCE: ANALYSIS OF CRN AND GLASSDOOR DATA 3 3 19
The highest rated CEOs on Glassdoor as of March 3, 2019, include the following. Please click on the graphic and dataset to expand for easier reading.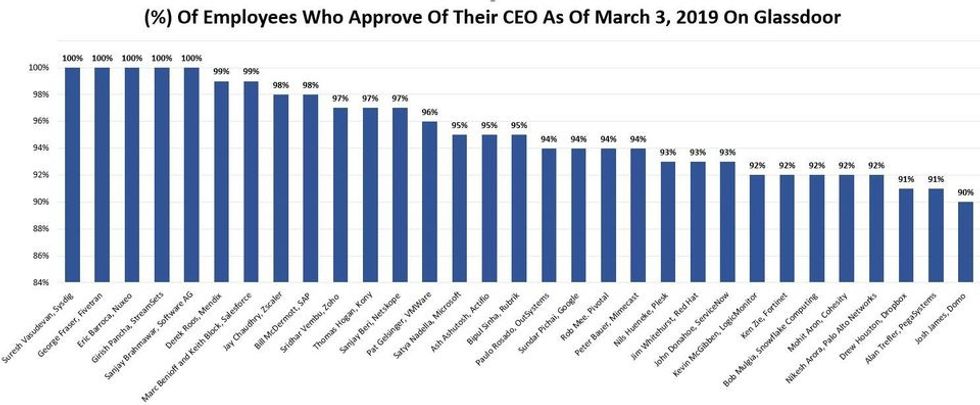 SOURCE: ANALYSIS OF CRN AND GLASSDOOR DATA, MARCH 3, 2019
The original dataset is shown below: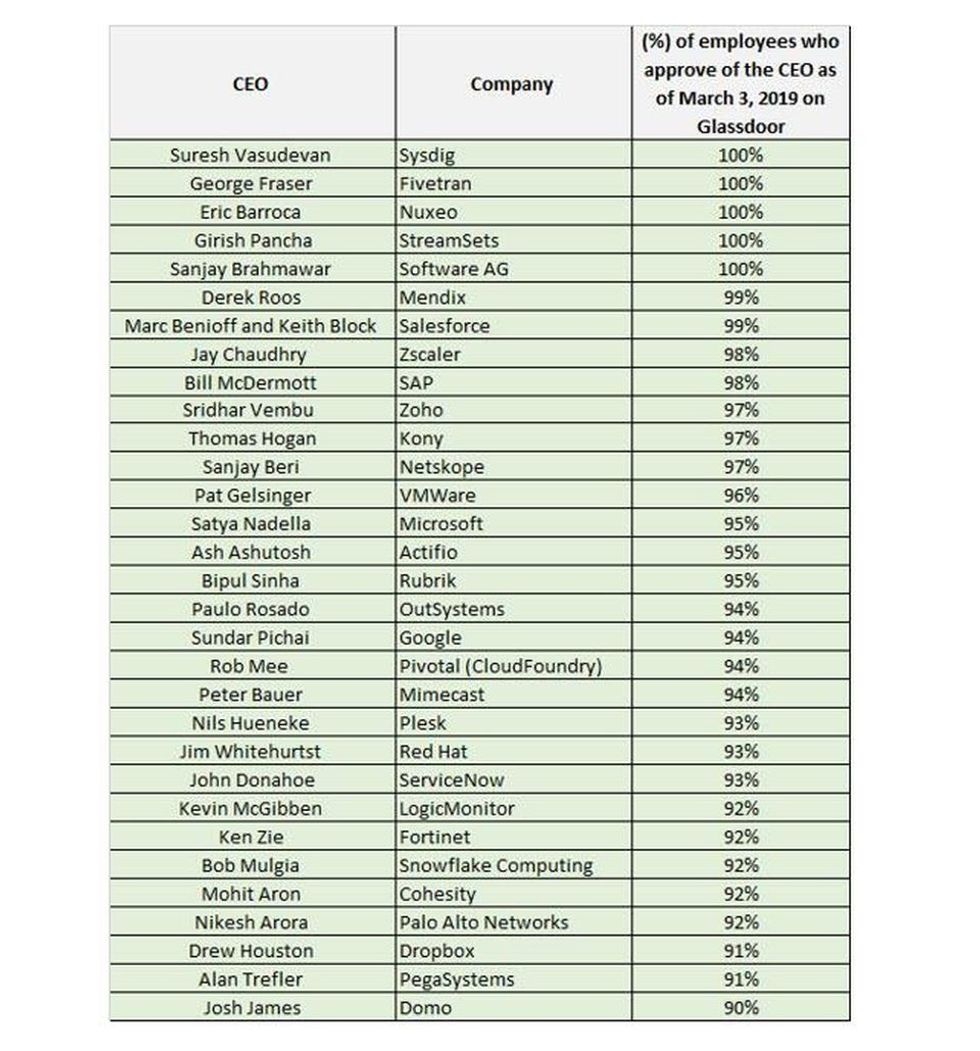 SOURCE: BASED ON ANALYSIS OF CRN AND GLASSDOOR DATA, MARCH 3, 2019
Louis Columbus is an enterprise software strategist with expertise in analytics, cloud computing, CPQ, Customer Relationship Management (CRM), e-commerce and Enterprise Resource Planning (ERP).
popular
According to a recent study, anti-Asian hate crimes have risen 150% since the pandemic started. But these acts of violence are not new — they are part of a much larger history of anti-Asian racism and violence in the U.S.
That makes celebrating Asian American and Pacific Islander Heritage Month (which was named a month-long celebration in May by Congress in 1992 "to coincide with two important milestones in Asian/Pacific American history: the arrival in the United States of the first Japanese immigrants on May 7, 1843 and contributions of Chinese workers to the building of the transcontinental railroad, completed May 10, 1869") this year all the more important.
As we reflect on recent events and how they fit into a much larger history of discrimination, we're also taking time to celebrate and acknowledge the many achievements of the AAPI community.
We asked several of our partner companies what they're doing to honor AAPI Heritage Month at work, and we were inspired by the range of responses, covering everything from campaigns to #StopAsianHate to educational events on AAPI history.
Here's what they're doing, in their own words:
READ MORE AND DISCUSS
Show less
Loading...