New Relic
Below is an article originally written by Aileen Renteria, Senior Executive Communications Specialist at PowerToFly Partner New Relic, and published on March 27, 2020. Go to New Relic's page on PowerToFly to see their open positions and learn more.
On March 8, we celebrated International Women's Day, a time to celebrate women's social, economic, cultural, and political achievements, and we continue to reflect on women's contributions throughout Women's History Month. To commemorate this moment, we interviewed a handful of our fearless female New Relic employees, "Relics," to learn more about their career experiences and gather advice for other women and girls looking to join the tech industry.
Be a curious and endless learner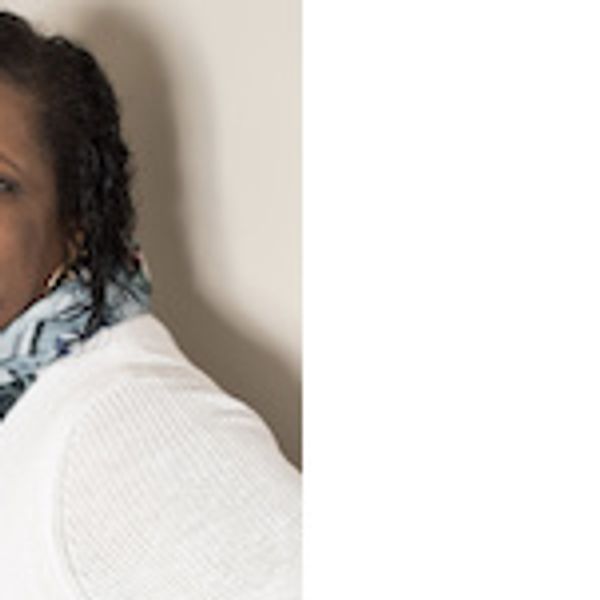 Gwen Hurd, Senior Enterprise Solution Engineer, Public Sector
Receiving a Bell Labs scholarship in high school exposed Gwen to the technology field. The people she worked with encouraged her; their trust and confidence inspired her to join the tech industry. After college, she began her career as a CICS/COBOL systems programmer.
Proudest accomplishment: Gaining repeat business with many federal agencies throughout her career and being part of a sales team that closed over $30 million in government sales.
Advice to other women looking to join the tech industry: "Don't give up, don't doubt yourself, and be confident. Take the initiative to get cloud or other technology certifications. Network, because sometimes it's who you know, not what you know."
Life as a Relic: Gwen likes the team environment, recognition by management and peers, and having the flexibility to try new things. She also appreciates working with friendly and accessible colleagues and the feeling of belonging.
When an opportunity arises, don't fear the unknown and push yourself to take chances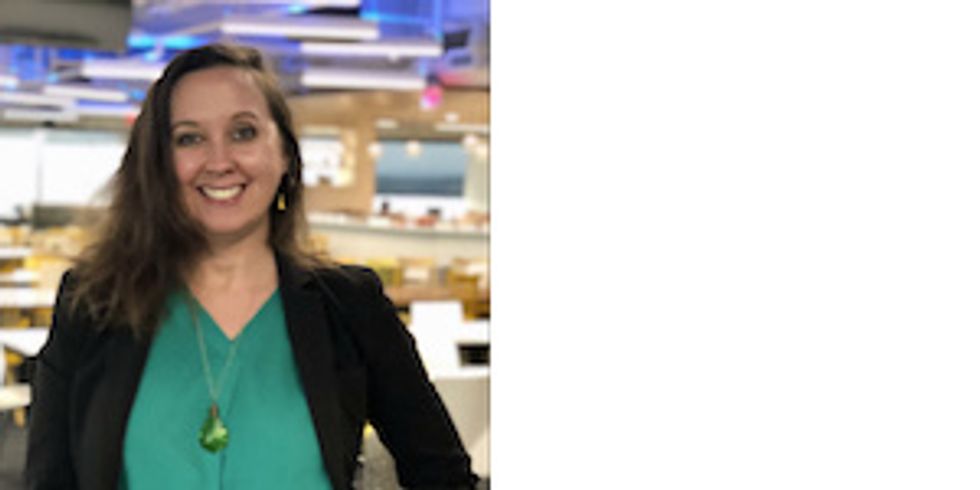 Lindsy Farina, Product Manager
For Lindsy, joining the tech industry wasn't always the plan. After completing grad school, Lindsy was considering med school, and she began shadowing her niece's pediatrician to get a better sense of the day-to-day life of a doctor. After quickly learning their EMR software, she leaped into the software industry. She fell in love with the ability to solve problems and get to resolutions quickly, and she avoided 10 more years of school and student loan debt.
Advice to other women looking to join the tech industry: "The male-to-female split is not equal, and it takes adjusting when someone's new to that type of work environment. Be prepared to sometimes be the only female in the room, and don't be afraid to have your voice heard. It can be intimidating, but you are smart, competent, and valuable. Don't be discouraged."

Proudest accomplishment: At her last company, with the help of her amazing devs, she taught herself to write Java test automation code. She started the QA automation process because she was passionate about having coverage.
Life as a Relic: Lindsy loves her team. They truly care about each other and want to see each other succeed. Over the last year, her team has been gaining momentum and getting great new features out to market, while keeping reliability and security as top priorities.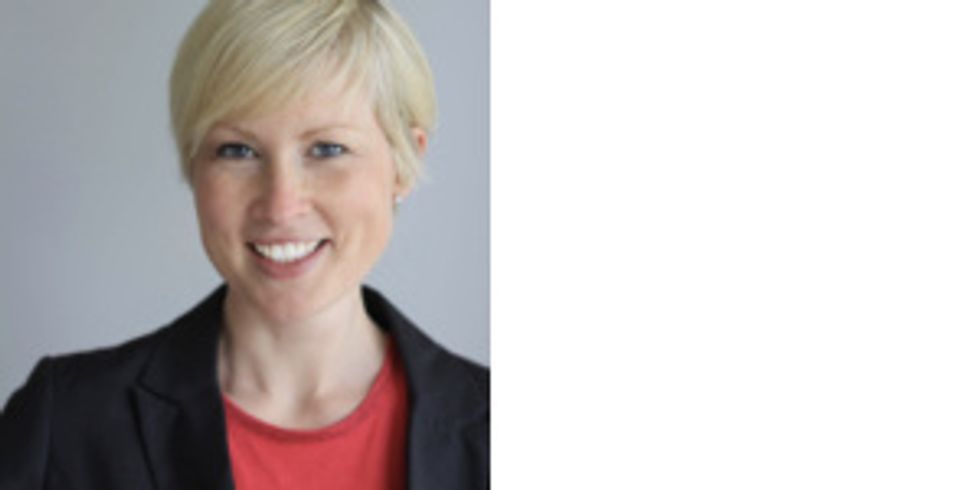 Guro McCrea, Senior Director of Solutions Engineering
Through 15 years of working in technology, Guro has held roles in sales, professional services, product management, and technical presales. Guro loves the fast pace of change and innovation in tech.
She wants to be remembered as someone who made a difference for women in business, particularly in technology. This is why she has always been part of women in business groups, initiatives to change recruitment practices, and collaboration with NGOs that focus on gender diversity and equal opportunities
Guro is proud to have turned gender norms on their head in her own life, as she focuses on her career while her husband is the primary caretaker at home.
Proudest accomplishment: She is very proud of making an impact on hiring at New Relic. Finding female candidates for mostly technical roles is challenging, but with extra focus and initiatives that New Relic put in place, her solution engineering team is now 33% female.
Advice to other women looking to join the tech industry: "There are many opportunities in tech, and that will continue. There is the potential to grow your career and make a difference in the world. A lot of tech is built by men for men, and female representation is needed to ensure that tech fits the needs of the whole population, not just half of it. Don't be afraid to go into tech—it's exciting, rewarding, and necessary."
Find what you love and pursue it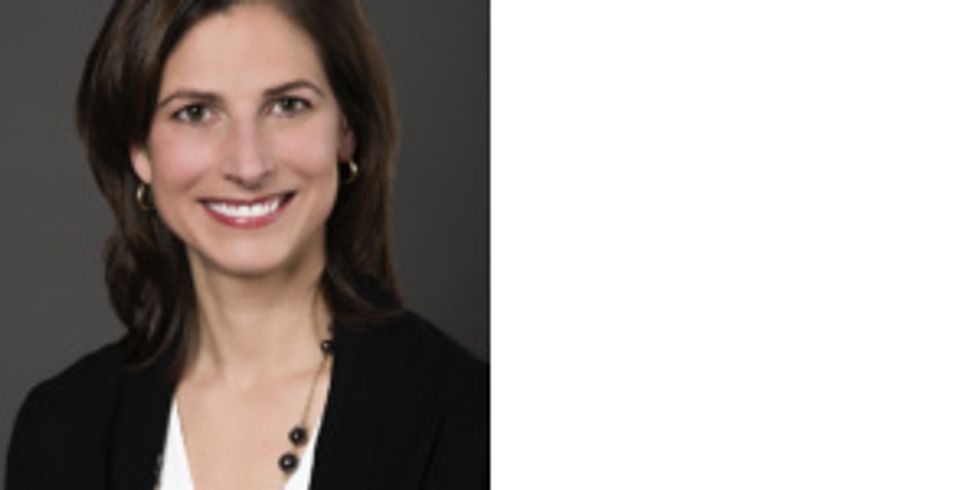 Michaela Schopperle, Sales Director, Enterprise NE
Michaela Schopperle graduated from Villanova University with an engineering degree and began her career at AT&T as a new services product architect. Michaela enjoys tackling complex problems, and technical sales provides an opportunity to link her technical and people skills to solve clients' challenges.
Proudest accomplishment: Being a role model for her kids as she has excelled in her career.
Advice to other women looking to join the tech industry: "Focus on hard work and results will drive personal and professional success. Complement this hard work with winning as a team."
Life as a Relic: Michaela is proud to be part of the New Relic team and its incredible culture.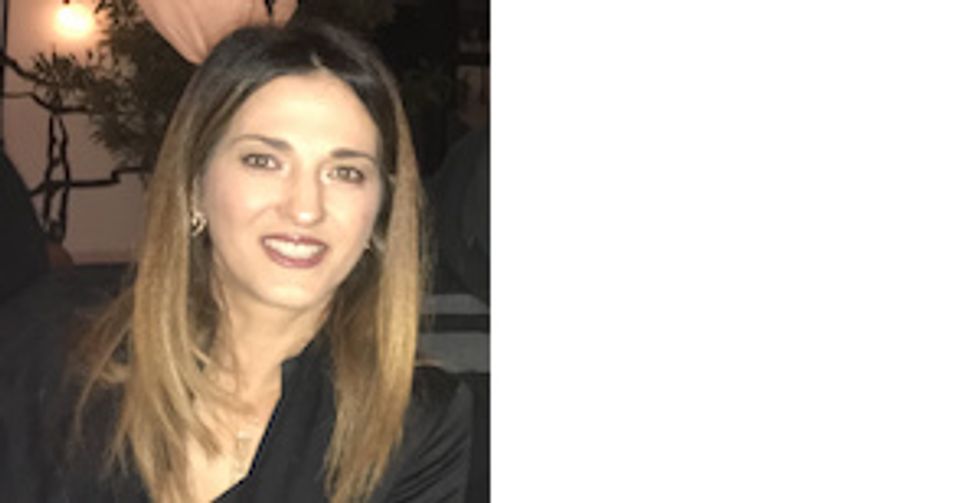 Nada Da Veiga, Global VP of Presales
Nada Da Veiga studied computer science at UCLA and started her first job as a developer. From early on, math and sciences came easily to Nada, so it was a no brainer for her to join the tech industry.
Proudest moment: Closing $50 million of revenue as a sales engineer over three years.
Advice to other women looking to join the tech industry: "IT is the best industry one could be in."
Life as a Relic: Nada most likes New Relic's culture.
Be determined, lead with a growth mindset, and embrace new challenges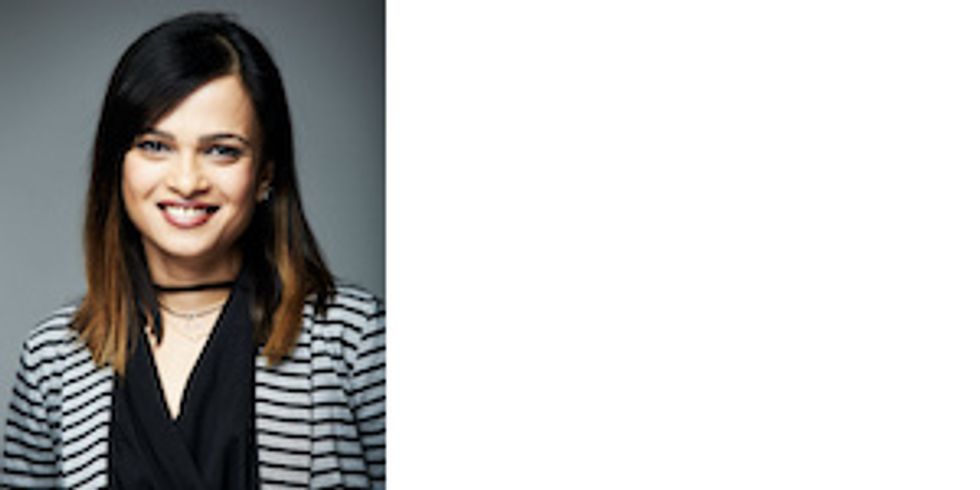 Disha Gosalia, Vice President, Customer Success
Disha Gosalia earned her B.S. degree in computer science from the University of Texas and began her first job at a software company as a technical support engineer. While in college, she completed a few internships as a developer, but she realized coding wasn't for her. Getting into tech support was the next best thing.
Proudest accomplishment: Disha is proud of her path from a shy engineer who wasn't too good at coding to a VP at New Relic. Disha attributes her success to her growth mindset and willingness to take on more responsibilities whenever she saw a gap.
Advice to other women looking to join the tech industry: "You should know your strengths but, most importantly, identify your weaknesses and learn how to overcome them. If you are an excellent communicator but have difficulty communicating very technical content, you need to grow your technical knowledge and seek out information and people to help."
Life as a Relic: The product New Relic sells is top quality, and the quality and diversity of people that work at New Relic make it unique. It's a people-first culture, driving toward a common goal.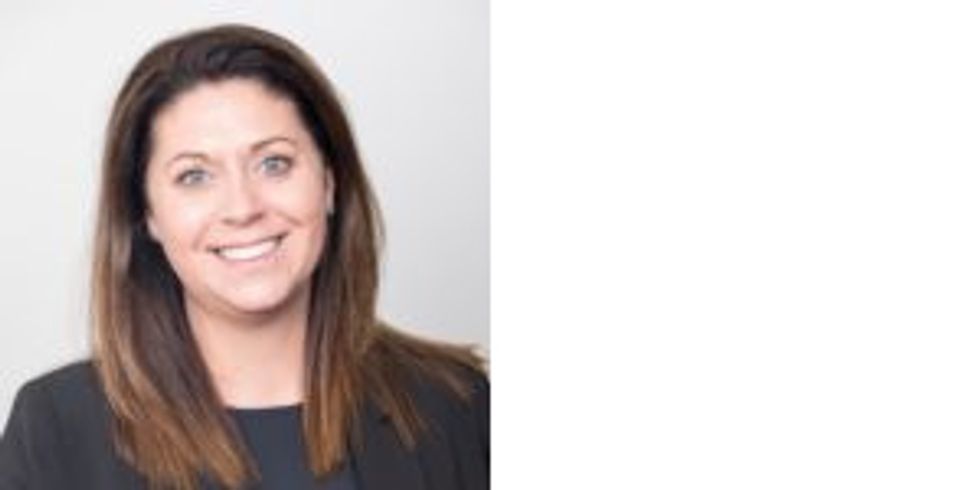 Celine Maher, Senior Director of Corporate Sales & Business Development, EMEA
With a background in business and marketing, Celine has spent 16 years leading teams in sales and customer loyalty channels across many industries—from e-commerce and SaaS to demand generation and solution sales. Customer-centricity is at the core of what Celine does and believes.
The geek side of her loves big data and all of the complexity that comes with it. Celine supports diversity and inclusion and believes in promoting a minimum standard.
Advice to other women looking to join the tech industry: "Tech needs to be represented in a way that is diverse in thought, experience, and understanding. Girls must be well represented and play a part in embracing and changing the face of tech."
Proudest accomplishment: Celine has had many proud moments in her 20 months at New Relic. From the early days, she led the Women@NewRelic employee resource group in the Dublin office. Over the past year, Celine has also become part of the Dublin and EMEA leadership teams, allowing her the opportunity to play an active role in setting the strategic direction of the EMEA business.
At New Relic, we are proud to support women as they continue to achieve their goals. If you are interested in exploring career opportunities at New Relic, learn more about what we stand for.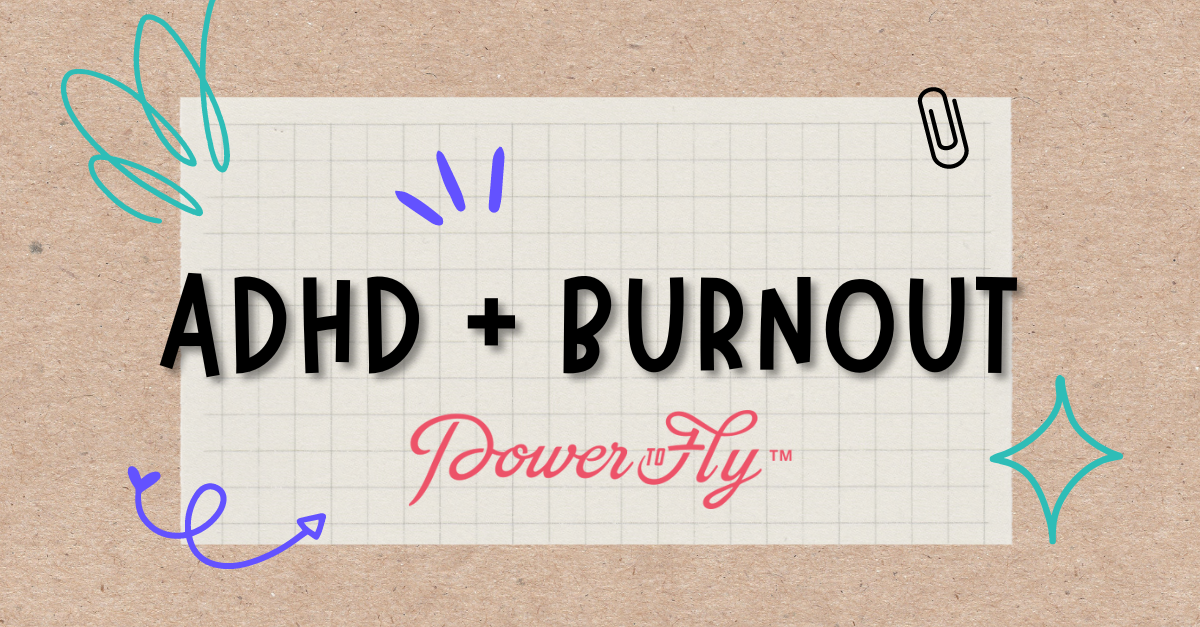 Diversity, Equity, and Inclusion
Have you ever been so exhausted that you quit your job?
You may have been experiencing burnout.
Burnout is characterized by overwhelming exhaustion, detachment from your work, and a sense of ineffectiveness.
And while anyone can experience burnout, if you have ADHD, you may be more susceptible to it.
Before you get to the point where quitting feels like your only option, there are steps you can take to set healthy boundaries and start feeling more like yourself again. Read on to learn how you can recognize burnout in yourself, and what to do if you're experiencing it!
How Does ADHD Burnout Feel?
There are some clear signs that you're burning out, but ADHD can make the descent to burnout harder to detect. These warning signs include:
Lack of motivation - not wanting to do the things you need to do or the things you love.
Exhaustion - feeling overly tired both mentally and physically.
Irritability and mental fatigue - feeling short-tempered, mean, or like you snap easily.
Physical discomfort - body aches, low energy levels, and general pain.
Negative outlook - the tendency to find something wrong with nearly everything.
Emotional dysregulation - feeling weepy, sad, or unable to smile or connect with others.
Generally, burnout starts with taking on too much. Exhaustion creeps in, and you feel like every day is working against you because you are constantly overwhelmed. You may start to feel like the entire world is spinning out of control, or like no matter what you do you can't keep up (or catch up).

If this resonates with you, you might be on the road to ADHD burnout.
Why People with ADHD Can Be More Susceptible to Burnout
So why does ADHD make some folks more susceptible to burnout? There are a few common ADHD traits that often result in behaviors correlated with burnout (taking on too much, working too long, etc.):
Hyperfocus - ADHD is not exclusively about attention deficits. In fact, hyperfocus is the opposite – a deep, intense concentration to the point of being oblivious to your surroundings. Per WebMD, hyperfocus is a state of highly-focused attention that lasts for an extended period of time. You concentrate on something so hard that you lose track of everything else going on around you. When hyperfocus sets in at work, it can be hard to unplug or be aware of the people and environment around you.
Time Tracking - Losing track of time is one thing, but if you find yourself losing track of hours without realizing it, that could be related to burnout. People with ADHD perceive time not as a sequence of events the way others usually do, but as a diffuse collection of events viscerally connected to the people, activities, and emotions that fill them.
Difficulty Prioritizing - Do you take on too much and then struggle to prioritize it? When someone asks for help, does everything often go to the wayside so you can jump in? Or maybe the daunting anticipation of the tasks ahead prevents you from starting. Per ADDitude, ADHD impacts your temporal processing abilities, which can affect executive functioning.
Combating ADHD Burnout
If you think you may be suffering from ADHD burnout, there are a few ways to take back control. Here are three tips for combating ADHD burnout:
Reserve Your Yeses - Pump the brakes when you recognize the early signs of ADHD burnout. Start reserving your yeses right away. Say no, and practice not apologizing. It is okay to say, "I have a lot on my plate right now and cannot take that on. Thanks for thinking of me." Saying no is nothing to apologize for, and it should be celebrated! You are working to protect your energy above all else.
Practice Over-Estimating - If you think you could knock something out in a day, give yourself a week. Overestimate on time and allow yourself the grace to have a little more time than usual to complete projects. Slowing down when starting a new job or role will help you produce high-quality work and prevent ADHD burnout.
Drop the Mask - Be honest with your employer and friends. Let them know that although you seem to keep up internally, you struggle. Identifying ADHD burnout from the outside can be extremely difficult. Your honesty and transparency will position you to determine if your environment is supportive and inclusive.
How to Support Colleagues Dealing with ADHD Burnout
The experiences above may not resonate with you personally, but perhaps you've noticed other people you work with describe or experience them.
If you're a manager, there are several ways you can support colleagues with ADHD (as well as neurodivergent employees more generally) to help prevent burnout. Ask for clarity on when they have felt the most supported at work. Discovery questions like, "how did you feel at that time?" or "how was the pace of that project?" can help you to understand their actual capacity.
Download this free guide
if you're looking for more ways to support your neurodivergent coworkers. Work with your DEIB and HR team to develop new neurodivergent inclusivity standards to help you stay ahead of the ADHD burnout cycle.
READ MORE AND DISCUSS
Show less
Loading...