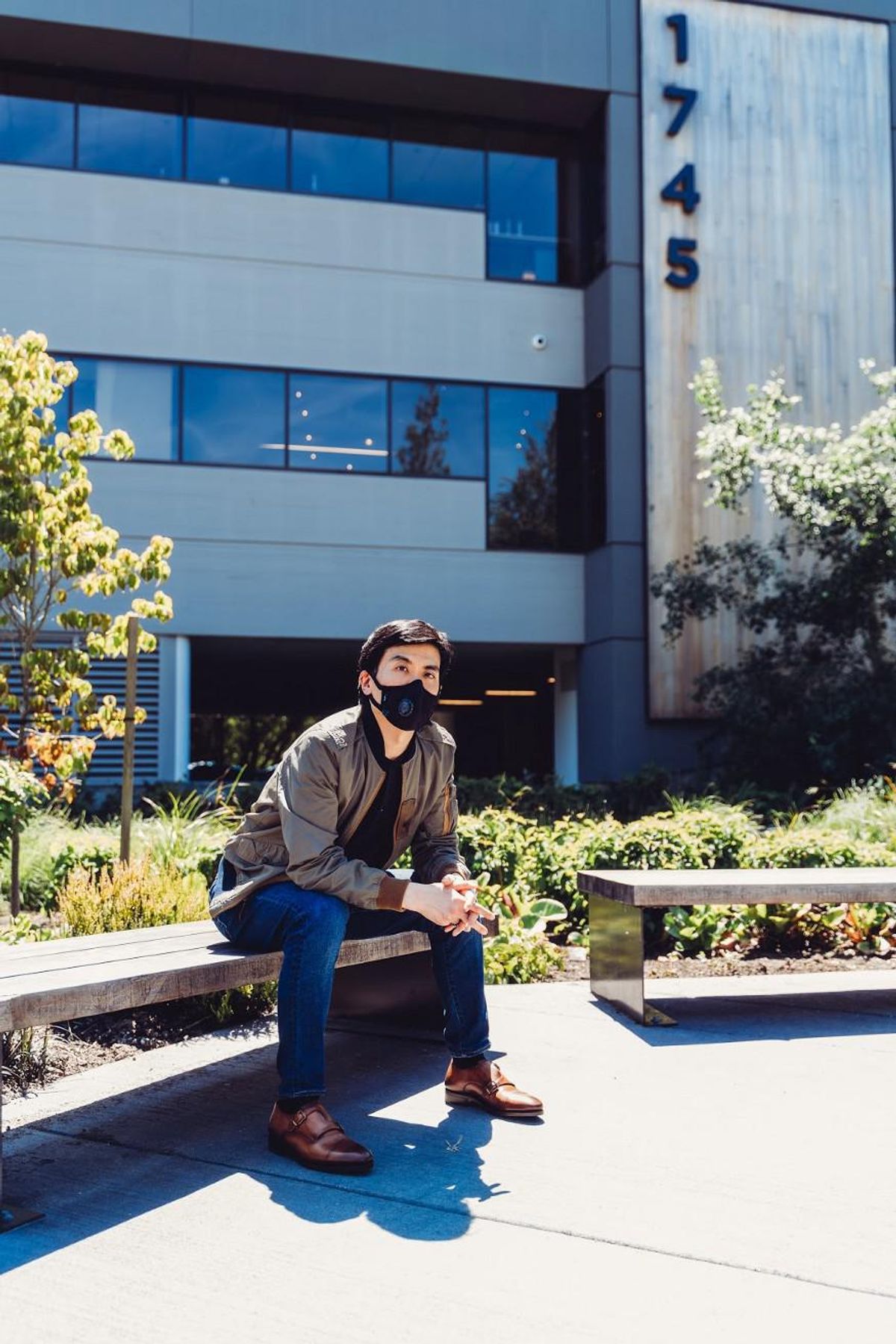 OfferUp
What I learned about the "New Normal" for office work, from a Human Resources professional's experience navigating the job market during the COVID-19 pandemic
Below is an article originally published on Jul 9, 2020, in OfferUp blog. Go to OfferUp's company page on PowerToFly to see their open positions and learn more.
INTRODUCTION
As a Human Resources professional approaching two decades of experience in the field, very little could have prepared me for the experience of job hunting during a global pandemic.
My name is Andrew Cho and I joined OfferUp amidst a haunting job market back in April. I started my Human Resources (HR) career path in undergrad. Since that time, I've built a solid foundation on the inner workings of this field.
When my job search began in March 2020, little did I know that the world would turn upside down. It was a sobering experience searching for a job at a time when so many people were dying, businesses were being shuttered, and our way of life was being drastically altered for the long haul. Having worked in HR for the better half of the past two decades, and being fortunate enough to find a job when millions of them were being lost, I wanted to share my thoughts on how hiring, the office experience, and the workforce as a whole might change in the future.
The COVID-19 Job Market
Searching for a job between March and April of 2020 was, in a word, stressful! For me, and likely everyone else looking for a new job, the stress was compounded by everything else going on. Cut off from society, and all of my loved ones, I felt like a prisoner in my own home. Keeping up with current affairs was depressing. The scale of bad news was overwhelming, and all the while I had my search going on. On some days, I felt like I was competing against the world; other days, I felt too mentally exhausted to even try. Throw in the fact that my search got off to a slow start and you can add discouraged to the list.
But no one gets hired the same day they apply. It takes time. And during that time, I continually refined my resume, continued to interview (which was good practice in and of itself), and kept up with my professional growth. By the end of my journey in April 2020, when I accepted an offer with OfferUp, I was having to turn down other opportunities — a complete reversal from the beginning, and quite the morale boost.
That was just for me, though. Everyone's experience is different. Some people have blazing fast starts to their search that lead to opportunities in no time, such as people who are well-connected and can utilize their networks when job hunting, or people in "pandemic-proof" careers in the pharmaceutical or logistics spaces. Many others have slower searches that yield fewer opportunities, especially those in niche fields or in industries heavily impacted by the effects of coronavirus, like those in food, retail, or travel.
Regardless, mental exhaustion and discouragement are bound to creep in, and I think that's completely normal. It's important to give yourself a break, practice self-care, and refuse to give up.
Responding to Coronavirus
The biggest, and most obvious, change in response to the coronavirus has been the shift from face-to-face interactions outside the home to videoconferencing. It's strange to make the realization that I personally have yet to meet any of my co-workers in person or set foot inside the OfferUp Bellevue office! COVID-19 has radically changed how we interact with each other. I thought we as a society were heavily reliant on technology in a pre-COVID-19 world. Now? I cannot fathom what life would be like without videoconferencing technology.
Fortunately, our team hasn't missed a beat. We've hired and onboarded over a hundred people since we closed all offices in March. And since candidates can no longer visit our headquarters in person, the recruiting team came up with a creative workaround to bring the office to candidates. For those participating in a full round of interviews, our recruiting team sends them short videos featuring our people and our campus. Nick Huzar, our CEO, even makes a cameo, as he plays virtual tour guide to some of OfferUp's more memorable conference rooms, designed entirely with unique finds from the OfferUp app.
The OfferUp HR & Recruiting Teams!
There have also been silver linings amidst the upheaval. As an example, our travel costs have decreased. We don't have to fly folks from out of town and put them up in hotels or reimburse them for meals or rental cars. Traveling is also one less thing candidates have to worry about: instead of flying cross-country the day before an interview or battling with rush hour traffic the morning of, folks can interview from the comfort of their homes.
For me, the loss of chance encounters at the watercooler, serendipitously bumping into people in the hallway, and spontaneously poking my head in someone's office have been acutely felt. As someone whose role is predicated on people, I have to recreate encounters through a computer screen. It's very much a work in progress, but it all boils down to intentionality. I can't wait around for encounters to happen; I have to go and make them happen.
At OfferUp, I'm a Sr. HR Business Partner, which involves a blend of front-facing and back-end work. On the one hand, I work with internal clients in a myriad of ways, from the discreet, such as helping an employee resolve their workplace issues, to the more conspicuous, such as working with a leader on hosting a division-wide all-hands to rally everyone together ahead of an important launch.
On the other hand, I work on programmatic initiatives. I had the opportunity to analyze the results of our internal COVID-19/remote work survey and co-author the executive summary. Currently, I'm managing the system side of our midyear review, prepping, testing, troubleshooting, and reporting on metrics to ensure a successful review cycle. I'm also gearing up to work on a salary survey. It's been a busy time at OfferUp to say the least.
The diverse work has kept me closely tied to challenges throughout the company, regardless of department or role. To get a baseline on how our employees are doing through all of this, we conducted an internal survey about their remote work environments and the impact of COVID-19. While the overall results were positive (e.g., people, by and large, are adapting to the remote-work life, feel productive, and feel supported by their managers), people have their fair share of struggles too. People are struggling with social isolation. Parents are struggling to juggle work with child-rearing and teaching. Some people have less than ideal remote-work setups (think sharing a cramped apartment with others, spotty internet service, or having to work out of a garage). For those accustomed to working in an office, the lines between work and personal life in a completely remote environment have been blurred. Burnout is real.
During these trying times, I'm proud that our leaders stepped up to address some of the challenges. OfferUp's giving employees every other Friday off during the summer to help people balance productivity with mental health, and spend more time with their families. To reduce the friction of working from home, we've also created a remote work expense reimbursement program to support employees in improving their home offices. The entire team at OfferUp is continuing to monitor the COVID-19 pandemic and will deliver new programs and initiatives for our team as the situation changes.
The Future of Hiring
The longer the world acclimates to a remote-work environment, the likelier geographic restrictions cease to exist and how the office and the workforce is viewed, itself, will change forever. Instead of jobs being posted with a specific city in mind, more companies will post job advertisements nationwide. And if that happens en masse, that's going to have a lot of consequences. Some of the foreseeable ones that come to mind:
The available talent pool explodes. Candidates who might've been interested in an opportunity with a company but not interested in relocating get to have the best of both worlds. Recruiting a qualified candidate living on the east coast becomes no different than recruiting one living in one's backyard.
Competition among companies heats up. Instead of competing for candidates on a regional basis, companies now have to compete nationally, maybe globally.
Rethinking compensation. As companies recruit in areas with lower costs of living, what does that mean for how to think about compensation differentiation? Do companies pay someone who lives in the Rust Belt the same as if they lived in the Bay Area?
Relocation for existing employees. If remote work becomes the new norm, companies and their workforces will no longer be tethered to the office. Instead of dealing with affordability and traffic issues in a big city, some employees may decide to pick up their bags and move elsewhere. The results of this and how it would affect life as we know it are unknown, which leads to….
Concerns for workplace culture. In the midst of all this, companies, like OfferUp, must refine how we maintain our sense of community and culture with a geographically dispersed population.
Despite all of this, I don't necessarily think this spells the end of offices. The value in face-to-face interactions is immeasurable. As indispensable as videoconferencing is, if given the choice of attending an important meeting in person or over video, I think a significant portion of people choose the former, assuming the office is safe. We will need to continue to drive human interaction and create moments that matter.
In order to achieve safety, offices will need to adapt, like we all have. Communal areas, like kitchens and cafeterias, will need to be reevaluated. I would expect frequent cleanings to be the norm, and I question whether the open-office concept can endure. Who knows, maybe some companies will throw their hands up in the air, decide all of it is more trouble than it's worth, and move to permanent remote work. It'll be interesting to see.
You're Not Alone
I look back at these past few months, and it seems so surreal. Was it that long ago where the sight of someone wearing a mask out in public was unusual and shaking hands wasn't a no-no? These unprecedented times have brought unprecedented changes, with more yet to come. Adaptability during this pandemic is critical.
For anyone concerned with how the coronavirus is impacting them, I'd recommend discussing those concerns with your manager. If that isn't feasible, get in touch with someone in HR. Don't keep those concerns to yourself. Open communication and asking for help is crucial now more than ever.
For anyone involved in HR who might be reading this, compared to how things are now, the office environment was easy mode. It's going to be incumbent on us to find ways to engage with our staff, build and maintain relationships through virtual means, and help our companies adapt amidst an ever-changing backdrop.
Lastly, you are not alone. Please don't hesitate to connect with me for support, discussion, or the sharing of resources! Whether that's resume reviews, being a sounding board, or referring you to one of our fabulous recruiters about one of our open positions, I'm happy to help however I can.
(Photo Cred: Jule Kim Photography)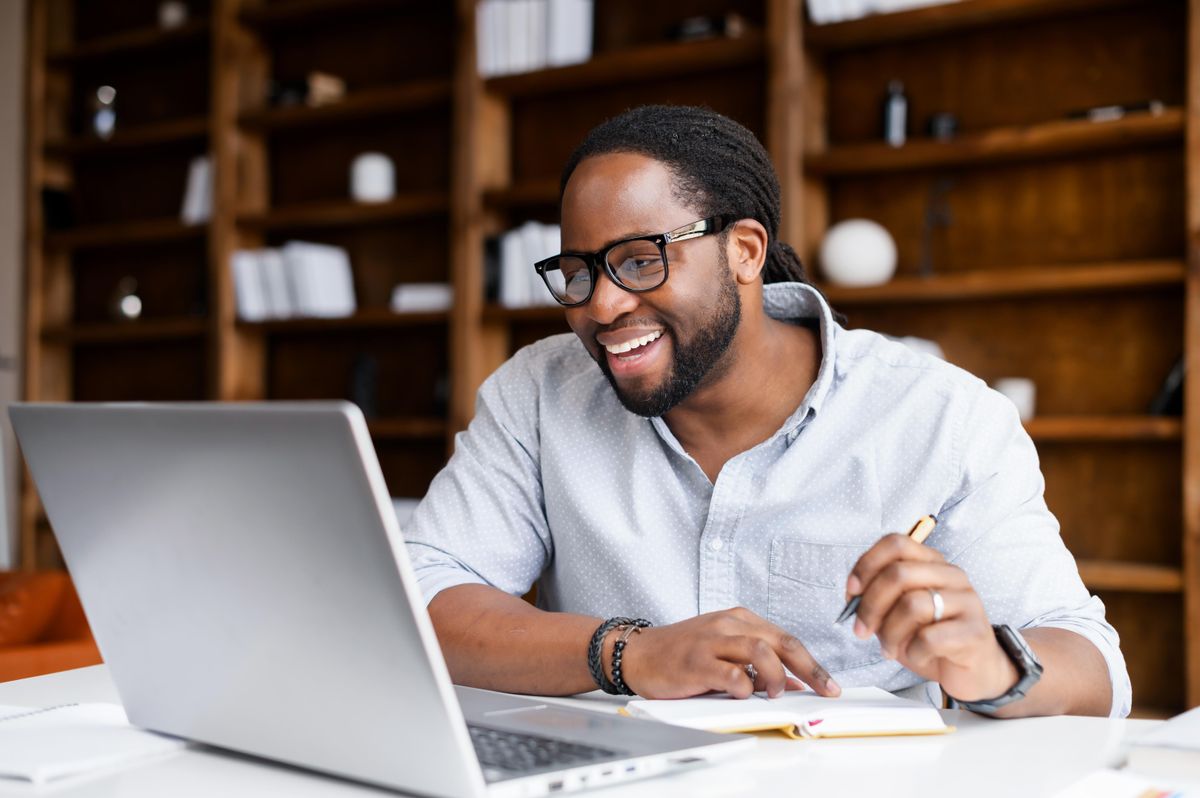 In the "Great Resignation," an estimated 47 million employees (and counting) voluntarily quit their jobs. The job market still hasn't recovered from the unprecedented "quit rate" of 3.3% at the Great Resignation's peak. Now, about 50% of the workforce are "quiet quitters" according to a Gallup poll — meaning, half of workers are disengaged at work and do only the minimum required of their job.
Having engaged talent is a competitive advantage for companies in today's work environment. Replacing an employee who's handed in their two-weeks notice can, after all, cost your company 21% of the employee's annual salary. Employee retention strategies — ones that go beyond a box of donuts in the breakroom — are key to keeping workers engaged in the workplace. But given that overly played-out retention tactics can be ineffective at best and make your company look insincere at worst, it's important to prioritize the right strategies. To that end, let's go over some new and improved employee retention strategies that you may not have tried yet.
In this article, you'll find:
Why employee retention strategies fail
The best employee retention strategies
Your employee retention strategy is your DEI initiative
Why employee retention strategies fail
There are plenty of employee retention strategy examples out there, but efforts can fall short. For your employee retention strategies project to be successful, you need to avoid these four common pitfalls.
1. Not delivering on promises. If you say you're going to do something, follow up on it. Consistency is key to building employee retention strategies. Don't ask employees to be honest about how they're feeling at work and then ignore their input. Or worse, promise big reform and fall short with token changes.
2. No trust. Studies indicate that "quiet quitting" is largely due to the relationship between employee and boss. Managers need the time, skills, and training to build solid relationships with staff. There are resource forums for people leaders to share ideas. Using tried-and-true best practices is the best strategy to build trust.
3. Siloed initiatives. Employee retention strategies can't just live in HR. The moment they become siloed within one department or position, they fail. Employee retention strategies need to be a priority in every department and at every level.
4. No resources. Employee retention strategies need resources. To put it plainly, unfunded initiatives don't work. Employees should be compensated for extra work such as sitting on an employee retention committee or putting together a workplace social. Likewise, pay raises and compensation should be a central part of the conversation. Remember, one of the main issues for quiet quitters is doing extra work for no extra pay.
The best employee retention strategies for 2022
With the don'ts out of the way, let's move on to the best employee retention strategies you can start implementing today.
Listen to your employees
Well-run companies spend time and effort collecting feedback and customer satisfaction information. But what about employees? Managers need to ask, "how's my driving?" Having data is critical to understanding how your employees are affected and making the necessary changes in order for employee retention strategies to take off. Send out an anonymous workplace survey asking about stress levels, feelings of creativity, people's sense of inclusion, and how connected they are with their managers. If you're not sure what to measure, start with a couple in-depth interviews. See what people want to talk about. The responses in the interviews will give you the basis for your wider survey.
Be transparent
If you ask your employees to be honest in giving feedback, management needs to be honest and transparent too. Acknowledge publicly the challenges the company faces based on what your employees have told you. This is the first step in accountability. Be transparent about compensation, pay raises, and benefits. Did you realize it is perfectly legal for employees to openly discuss compensation? This traditional taboo is becoming a common water cooler conversation. Social media is informing workers how to advocate for themselves. Meet them where they are. Actions speak louder than words.
Recognize and reward people, not just numbers
Over 1 in 5 employees does not feel valued at work. Feeling valued means knowing that your work is worthwhile and desirable. Watching the same sales people get rewarded for hitting their numbers again and again can be demoralizing for those who go comparatively unrecognized. Know your team and what they're working on. Openly celebrate different kinds of triumphs, big and small, and be specific when you do. Helping people feel seen takes more than a generic "good job."
Be flexible about work
Rethink how, where, and how long we do work. Research shows that 52% of workers prefer a hybrid remote-office work model. Employees even prefer it over a 10% pay raise. Employers must respond to this need as part of honing effective employee retention strategies.
And, as far as flexibility goes, time ownership is a massive benefit to offer employees — including by enabling them to work fewer days. Iceland is a leader in experimenting with the 4-day work week. Icelandic companies found it reduced burnout while improving work-life balance. Consider flexible arrangements that have proven results like these. Imagine how teams can be ambassadors for the company when they enjoy a new normal.
Facillitate growth
Employees that can't see a clear career path within their company will look elsewhere to grow. The longer an employee stagnates in a position, the more their likelihood of leaving increases. Managers need to regularly work with each employee to envision their growth. Movement can be within their same position or laterally, as well. Give employees a discretionary budget for ongoing education and skills enhancement. Encourage projects and rotations with different departments to learn new skills.
Dust off that DEIB initiative
The best employee retention strategies are ones that are formed through a DEIB lens. DEIB strategies can be innovative for employee retention, as they (should) focus on all the things that make everyone supported, safe, and valued in the workplace. DEIB is, after all, not about making special accommodations for marginalized people; it's about making the workplace better for everyone.
Your best employee retention strategy is a strategic DEIB initiative
DEIB initiatives make apt springboards for a number of successful employee retention strategies by listening to talent, creating custom work environments, and making employees across identities feel valued. Focus your efforts on DEIB, and employee retention will be one of many positive outcomes. PowerToFly has expert
DEIB consultants
that can help you jump start your DEIB-informed employee retention plan.
READ MORE AND DISCUSS
Show less
Loading...