GET EMAIL UPDATES FROM POWERTOFLY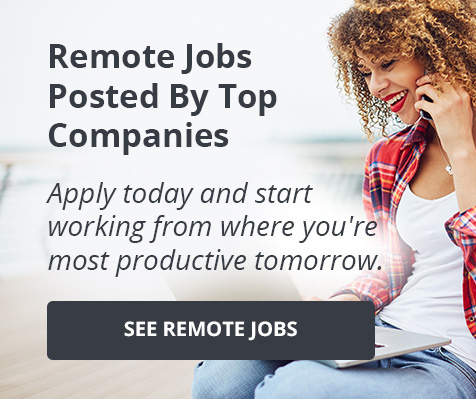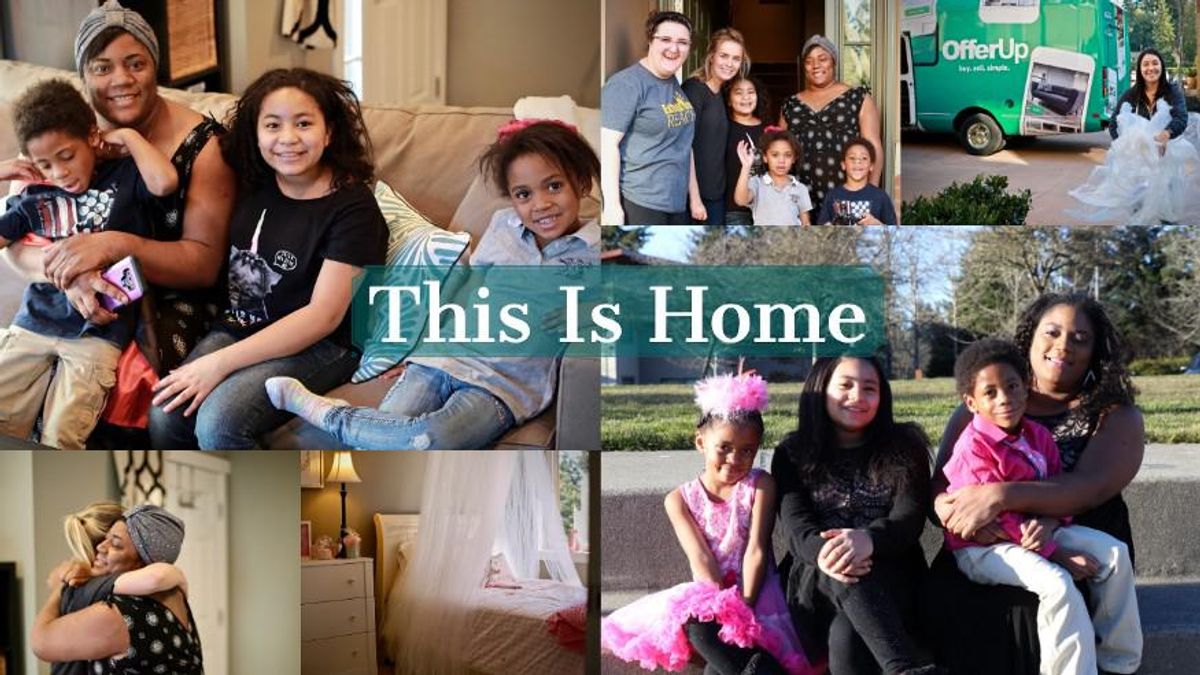 April 28, 2021
OfferUp
We Transformed a House into a Home for this Family for Under $2,000 — Here's How It Turned Out
Below is an article originally published on Apr 16, 2019, in OfferUp blog. Go to OfferUp's company page on PowerToFly to see their open positions and learn more.
Working at OfferUp is different from working at your standard company. We value top performers and creative minds, but we also stand by a set of core values, dubbed our "DNA." To work here, you must be:
Driven: hungry to always be improving, and curious to seek better outcomes or ways of doing things.
Neighborly: eager to help and elevate those around you, and able to treat them with respect and kindness.
Adaptable: able to embrace change and be open to shifts in focus for yourself or for the company.
Acting on these values in the office is what makes our employees rock stars, but being active in the community is what makes them our living values. We have a special place in our hearts for the Pacific Northwest as it's where we found our humble beginning! It's the place where we set out to become a place that empowers others to connect and prosper, and none of that would have happened without support from the community.
Last year, we volunteered at Seattle's Union Gospel Mission to serve a holiday feast to over 400 people in need. The year before that, we joined forces with Seattle PD to deliver 600 beds to children in need across Western Washington. This year, we wanted to work with a company that shares in the idea that something magical happens when you treat everyone like a neighbor.
The Backstory
"This is Home" is the name of this year's community outreach effort, done in a joint effort with local Bellevue nonprofit Jubilee REACH. They're a staple in the area, and serve the community through four "pillars" of the organization:
Since many of our goals overlap, we decided to work together on a project that captured our values. After all, we are two organizations with core values that ask others to treat people like their neighbor. If your neighbor needed help, wouldn't you want to pitch in?
Jubilee REACH connected us to a family with an urgent need that we knew we could help out with. Appolonia is a single mom to three little ones, who unfortunately lost her home after a series of financial hardships. Due to the instability, her children were placed into foster families until she could pick up the pieces and start again.
Now, four years later and with the help of Jubilee REACH, her family has been reunited and given access to a townhome to live in! As excited and relieved as the four of them are to finally be back together, their new home leaves a lot of space to fill, and they needed help with the interior and all the furnishings.
As many moms can relate, raising three kids on your own is a handful, and the task of furnishing a two-thousand square foot is even more daunting. It doesn't help that the furnishing cost for any home, especially starting from scratch, can be very expensive. ForRent.com found the average person spends over eight-thousand dollars to fill a one-bedroom apartment.
There are plenty of great, affordable and lightly used or new items on OfferUp, so we offered to lend a hand and help find items to furnish the house for Appolonia and her family.
The Project
Millions of items are posted and sold on OfferUp every year, and furniture is one of our most popular categories. With a budget of just $2,000, we set a goal to fully furnish Apollonia's new house using items found on OfferUp. Over the course of a few weeks, a small team of employees compiled a list of items the family would need: heavy furniture like bed frames, couches, and dining tables made the cut, and smaller things like hangers, silverware and dish soap were also on the list. When our team picked up the items they bought, some shared the purpose of the purchases by telling Appolonia's story. The response from our community was greater than expected.
Many sellers decided to lower their prices and some chose to donate them instead. Being able to help someone in their community rallied local sellers, and their generous response helped us keep to the budget. In fact, we even managed to find great deals on a West Elm couch and flat screen television — two things that wouldn't be in the budget otherwise.
After weeks of picking up items and storing them in the office, the day finally came to complete the transformation.
The Transformation
On delivery day, OfferUp employees and volunteers from Jubilee REACH worked together to deliver and install the new items. Appolonia and her children each got a bedroom makeover, with the designs in each room matching the style of its new owner.
Augustina, the eleven-year-old, wanted a "grown-up space," so we added teal elements (her favorite color), cat decor (her favorite animal), and a desk for her to do her homework and spend some time on the art projects she loves.
The five-year-old twins, Asia and Azariah, were excited to have their own rooms! Asia wanted a space fit for a princess — so we added pink pieces, with ballet shoes and plenty of cute stuffed animals. Azariah only had two requests: trains, and as much "Blank Panther"-related items that we could fit.
Appolonia was hesitant to make a request for her room. She wanted to focus on making the house special for her kids — all she needed was a bed big enough for the four of them to fit if they wanted. After all she'd been through, the team came up with an idea for her: how about something cozy and relaxing? A real retreat for a mom who deserves a space that represents how far she's come.
The Reveal
After hours spent cleaning, moving, and keeping the family's cats entertained in the spare bedroom on the third floor, the home installation was complete.
Keep reading to check out their reactions to their completely transformed home:
The Impact
Appolonia and the kids had the same reaction when they first set foot into their new home: they looked around and took a deep breath, as if to say, "I can finally relax." While the new toys and furniture were nice, having a comfortable and safe space that was all theirs was all they wanted.
When we met Appolonia, she mentioned that ever since being reunited with her kids, all she wanted was a new family photo. Before move-in day, a couple of people from our team took the family to a nearby park for a photo shoot. Those photos are framed and now take center stage in the living room design.
Welcome home, Appolonia, Augustina, Asia, and Azariah! Congrats on your happily ever after.
If you'd like to learn how to become involved with Jubilee REACH, you can check out their website here. How do you give back to your community? Let us know in the comments!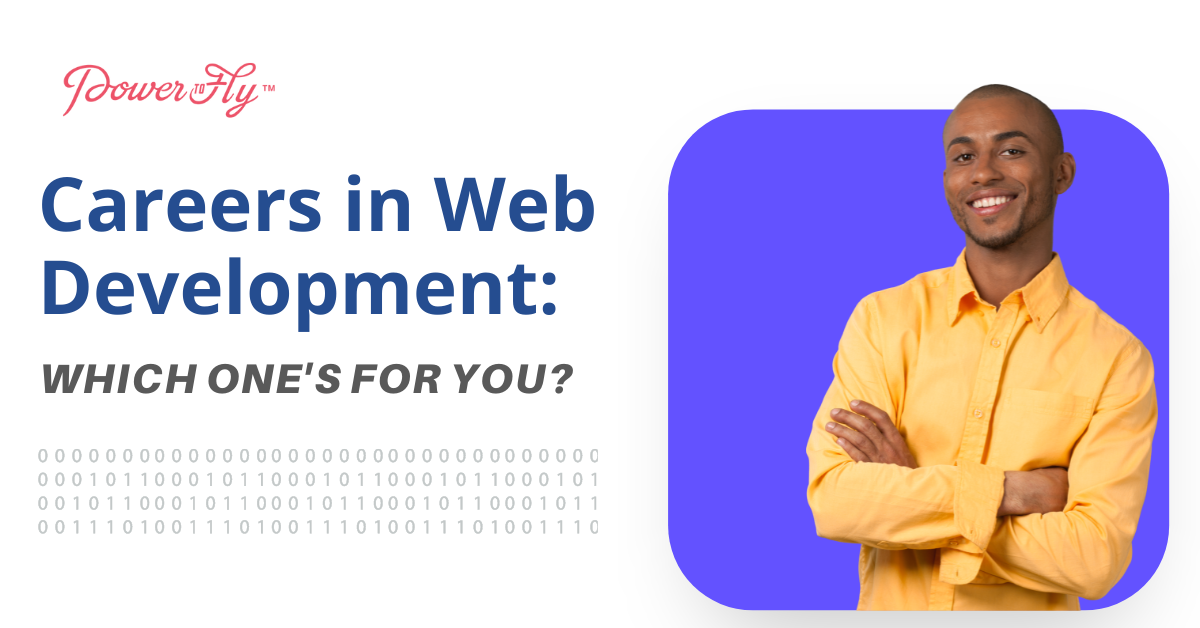 Upskilling and Development
We all have our favorite websites– the ones we frequent, bookmark, and recommend to others. You might even enjoy some website features so much that you've found yourself wondering why they aren't more popular. Or maybe you've experienced times where you were frustrated with a website and wished you could add features or even design your own!
If you've ever found yourself intrigued at the prospect of designing and developing your own websites, then a career as a web developer might be just for you!
As a web developer you would be responsible for coding, designing, optimizing, and maintaining websites. Today, there are over 1.7 billion websites in the world and, in turn, the demand for web developers is on the rise. In order to figure out what kind of web development work best suits you let's start with an introduction to the three main roles in web development that you can choose from.
The Three Types of Web Development Jobs
Front-End Web Development: The Creative Side
Think of front-end development as the décor of a house. The color scheme, furniture, manicured lawns, and overall aesthetic. In terms of a website, front-end development is laser-focused on the appearance of a website and its presentation on different devices. If you're considering a role in front-end development, it's important to learn programming languages such as HTML, CSS, and JavaScript. These three languages go hand-in-hand. HTML allows you to create user interface elements, CSS helps you with stylistic elements, and JavaScript allows you to incorporate online tools and connect your website to back-end functions.
In addition to programming skills, front-end developers need to be detail oriented, creative, willing to keep up with the latest trends in web development, cyber security conscious, and geared toward user-friendly designs. The median salary for a front-end developer can reach well into the $90,000 to $100,000 range.
Back-End Web Development: The Logical Counterpart
While a house can be beautifully decorated, it's incomplete without a solid foundation and efficient infrastructure. Similarly, a well-designed website depends on logical and functional code to power the features of that website. Back-end web development is code-heavy and focused on the specifics of how a website works. If you enjoy the analytical challenge of creating the behind-the-scenes code that powers a website, then back-end development is for you.
Since this role is more code-heavy, it's important that you learn numerous programming languages and understand algorithms and data structures. Some languages that are essential to back-end development are Ruby, Python, SQL, and JavaScript. Back-end developers also ensure that users can successfully retrieve and access data. This requires creating and using APIs (Application Programming Interfaces) which act as messengers that relay data related requests. Additionally, developing the code for the inner workings of a website also requires back-end developers to be conscious of the user interface features designed by front-end developers and to internally mitigate potential security risks. Due to the increased technical aspect of this position, back-end developers normally earn higher salaries than front-end developers. The average median salary for this role is around $118,000 per year.
Full-Stack Web Development: A Little Bit of Everything
A full-stack developer is essentially the Jack (or Jill)-of-all-trades in web development. Full-stack developers need to be knowledgeable about both front-end and back-end roles. This does not necessarily imply that you would need to be an expert in both roles, but you should fully understand the different applications and synergies they each imply. In order to work in this position, you will need to know the programming languages used by front-end and back-end developers. In addition to these languages, full-stack developers also specialize in databases, storage, HTTP, REST, and web architecture.
Full-stack developers are often required to act as liaisons between front-end and back-end developers. Full-stack developers need to be both problem solvers and great communicators. The end goal for a full-stack developer is to ensure that the user's experience is seamless, both on the front-end and on the back-end. In return, you can expect to earn a median salary of $100,000 – $115,000 a year for this role.
Taking the Next Step
Web development is both in-demand and lucrative! All three roles described above contribute to specific aspects of web development and the scope of each one can be customized to the industries and positions you feel best suit you. Regardless of which role you choose, all of them need a foundation in programming.
To gain the programming skills needed in each role, you can enroll in courses or learn independently. Coding bootcamps are a great way to boost your skillset quickly and efficiently.
Click here for some of our highly rated programming bootcamp options! Make sure to check out the discounts available to PowerToFly members.
READ MORE AND DISCUSS
Show less
Loading...