GET EMAIL UPDATES FROM POWERTOFLY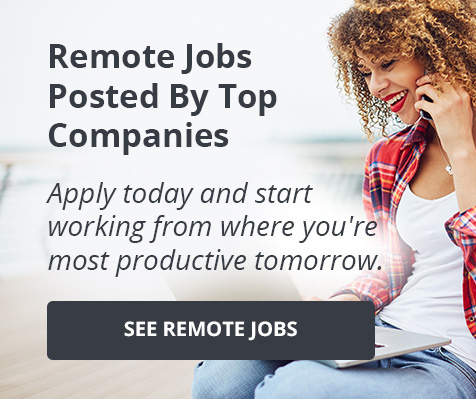 August 29, 2017
Work-Life Integration
Office Hair, Don't Care
Most of the PowerToFly staff live distributed across the globe, so I often have the luxury of working from home, if I choose to. It's a privilege I don't take lightly. It's so nice to be able to avoid the nightmare that is the subway system in NYC every morning, or work in sweats when I come down with a cold.
But when I do go into the office, one thing always comes up: how will I style my hair? As a black woman, I'm very aware of how black hair is perceived and policed. I'll give you an example. In college, my friend, a summer intern at a company in the city, decided to get box braids. If you aren't familiar, box braids are a popular protective style among black women that keep our hair healthy and out of harsh elements. More importantly, this hairstyle is a huge time saver. But, it's not a simple process. Your hairdresser has to have some serious skills and the style takes about 5 hours to complete. So imagine my friend's shock when she was asked by her boss to "just put her hair back to what it was before." It's insulting to invest that much time and money into your appearance only for people around you to suggest you undo it. It might seem ridiculous to try to appease everyone with something as seemingly insignificant as hair, but that's the reality for some black women.
So, what do I do in times of need? Head to my favorite place of all time, of course: YouTube.
If you read my recent post, you know how much I enjoy the platform and all it can do. YouTube contains a wealth of resources, and hair tips are no exception. Below are just a few of the awesome women who are helping us naturals navigate styling our hair for the workplace.
4 Natural Hair Professional Looks Great for Work/Interview

MST1806 brings you 4 simple and sleek hairstyles for the workplace. With enough practice, you'll be able to perfect these styles in no time. Plus, she gives you options so you can tweak them according to your preferences.
Quick Professional Styles 4 Work (Medium/Long Natural Hair)


Another great resource. This time, for those of you out there with longer hair. It can be really tough to figure out what to do after you reach shoulder length hair. I'm at that stage now, and my go-to is a bun. Thank goodness OhGinelle came through with these hairstyles so I can switch it up!

10 Quick & Easy Professional Hairstyles for Curly Hair

10 hairstyles? Yup, you read that right! I love how easily customizable these styles are regardless of hair length. And she even adds in a couple of accessories like headbands, which can really transform a regular hairstyle into something special.
4 Hairstyles That'll Take 5min or LESS | Natural Hair

Not all natural hair is created equally. Depending on hair length and texture, certain hair styles might not work. AsToldByAliie's video highlights some great styles for 4c hair, which is often left out of the movement. These are super quick, too, so you can totally do them the morning of instead of the night before.
Do you follow any other natural blogs or YouTubers? I want to see them. Let me know on Twitter: @powertofly
popular
According to a recent study, anti-Asian hate crimes have risen 150% since the pandemic started. But these acts of violence are not new — they are part of a much larger history of anti-Asian racism and violence in the U.S.
That makes celebrating Asian American and Pacific Islander Heritage Month (which was named a month-long celebration in May by Congress in 1992 "to coincide with two important milestones in Asian/Pacific American history: the arrival in the United States of the first Japanese immigrants on May 7, 1843 and contributions of Chinese workers to the building of the transcontinental railroad, completed May 10, 1869") this year all the more important.
As we reflect on recent events and how they fit into a much larger history of discrimination, we're also taking time to celebrate and acknowledge the many achievements of the AAPI community.
We asked several of our partner companies what they're doing to honor AAPI Heritage Month at work, and we were inspired by the range of responses, covering everything from campaigns to #StopAsianHate to educational events on AAPI history.
Here's what they're doing, in their own words:
READ MORE AND DISCUSS
Show less
Loading...