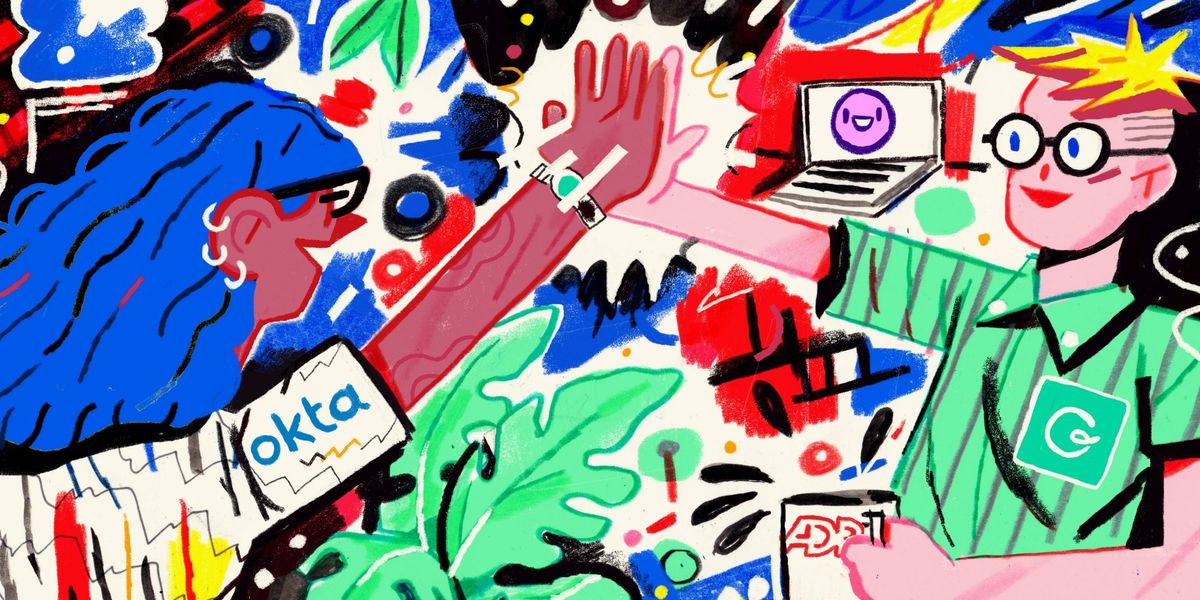 Slack Technologies, LLC, a Salesforce company
Speed up onboarding with these integrations for Slack
Below is an article originally written by PowerToFly Partner Slack, and published via Medium on June 7th, 2018. Go to Slack's page on PowerToFly to see their open positions and learn more.
While a well-equipped desk with a new laptop and a coffee mug might make for a nice introduction, it's how you prepare employees for their new position that matters most. "Faster onboarding means employees can more quickly do the jobs they were brought on to do," says a recent IDC research study, sponsored by Slack, that also finds that HR teams using Slack for employee onboarding are able to get people up to speed on their new jobs 24% faster.
Getting new hires fully briefed and trained up can be a lengthy process. By connecting various tools with Slack, you can run an effective and organized onboarding program that gives new employees immediate access to the tools and information they need to make a roaring head start.
---
Give new folks a friendly welcome
As the primary space for collaboration in Slack, Slack channels gather people from across the organization, allowing coworkers to get to know each other better and build the kind of trust and rapport that leads to frequent collaboration. Start by launching a new hire or welcome channel (we call ours #yay), and encourage new employees to introduce themselves. You can then urge others to create a welcoming environment by responding to these messages — whether through text or emoji.
Another idea is to use Donut — an app that randomly pairs up teammates and invites them to meet over coffee, donuts, lunch, or what have you. Simply create a dedicated channel for Donut (like #newbie-donuts), and employees can opt in to and out of the program by joining and leaving the channel as they wish.
Provision secure access to your organization's tools and services
With the warm welcomes taken care of, it's time to move on to the formalities. Okta — which provides identity and access management, or in other words: secure access, authentication, and single sign-on to software applications — lets employees securely connect to the suite of tools and services that you use at your organization, including Slack.
Enterprises use Okta to manage access to Slack and other applications, which increases security and maintains compliance across devices.
Give more context into projects and processes with searchable docs
The first few weeks of a new job are all about learning the ins and outs, both in terms of work that's currently in progress and the history of past projects and initiatives. When you use Slack to connect file-sharing systems — like Google Drive, Dropbox, Box, and One Drive — documents are automatically indexed and searchable. That means that instead of starting with an empty inbox on day one, new employees can browse through channels for the background context they need and even pull information within files and documents right into Slack.
Create and share rich training material
With the Guru app for Slack, you can turn the wealth of knowledge exchanged between teammates in Slack into a robust repository of resources and training materials perfect for helping new hires learn how to navigate their new jobs. All new hires need to do is type the /guru slash command in Slack to search for and find all kinds of essential messages and documents, including answers to frequently asked questions like "What's the Wi-Fi password?" and "Who is our benefits provider?" Another great example we've seen comes from sales teams who use Guru to build out libraries of sales-specific materials like pitch decks, instructional videos, and recordings of successful calls that anyone can look up whenever they need.
For concepts that require more detailed instruction, Loom is a good way to go. You can use it to record quick instructional videos that show both yourself and what's on your screen, making it simpler to support new hires with step-by-step instructions. Videos shared in Slack can be played instantly, making it that much easier for new hires to get up to speed.
Check payroll, request time off, and look up internal experts in Slack
A good onboarding program teaches new employees where to find answers to their questions. Good software surfaces those answers seamlessly. When you connect your Slack workspace to apps like ADP (and soon Workday as well), employees can find immediate answers to questions about things like payroll, benefits, and the status of time-off requests.
Try adding a few of these apps to Slack to create your own custom onboarding experience for new employees. You can find more apps supporting HR and Culture in the Slack App Directory.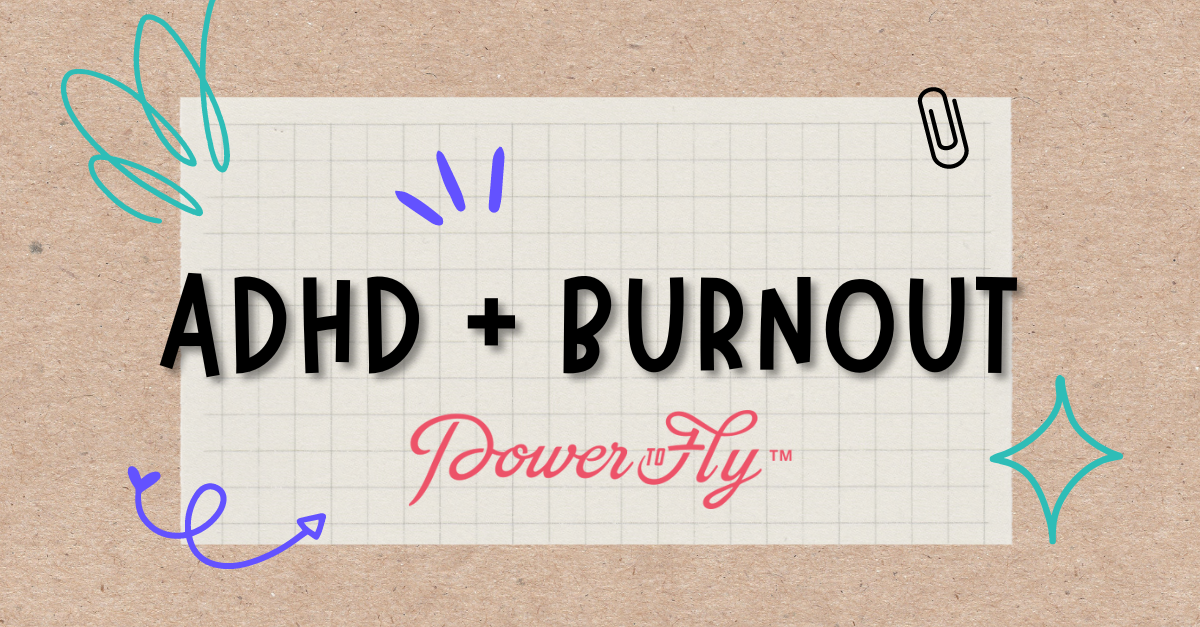 Diversity, Equity, and Inclusion
Have you ever been so exhausted that you quit your job?
You may have been experiencing burnout.
Burnout is characterized by overwhelming exhaustion, detachment from your work, and a sense of ineffectiveness.
And while anyone can experience burnout, if you have ADHD, you may be more susceptible to it.
Before you get to the point where quitting feels like your only option, there are steps you can take to set healthy boundaries and start feeling more like yourself again. Read on to learn how you can recognize burnout in yourself, and what to do if you're experiencing it!
How Does ADHD Burnout Feel?
There are some clear signs that you're burning out, but ADHD can make the descent to burnout harder to detect. These warning signs include:
Lack of motivation - not wanting to do the things you need to do or the things you love.
Exhaustion - feeling overly tired both mentally and physically.
Irritability and mental fatigue - feeling short-tempered, mean, or like you snap easily.
Physical discomfort - body aches, low energy levels, and general pain.
Negative outlook - the tendency to find something wrong with nearly everything.
Emotional dysregulation - feeling weepy, sad, or unable to smile or connect with others.
Generally, burnout starts with taking on too much. Exhaustion creeps in, and you feel like every day is working against you because you are constantly overwhelmed. You may start to feel like the entire world is spinning out of control, or like no matter what you do you can't keep up (or catch up).

If this resonates with you, you might be on the road to ADHD burnout.
Why People with ADHD Can Be More Susceptible to Burnout
So why does ADHD make some folks more susceptible to burnout? There are a few common ADHD traits that often result in behaviors correlated with burnout (taking on too much, working too long, etc.):
Hyperfocus - ADHD is not exclusively about attention deficits. In fact, hyperfocus is the opposite – a deep, intense concentration to the point of being oblivious to your surroundings. Per WebMD, hyperfocus is a state of highly-focused attention that lasts for an extended period of time. You concentrate on something so hard that you lose track of everything else going on around you. When hyperfocus sets in at work, it can be hard to unplug or be aware of the people and environment around you.
Time Tracking - Losing track of time is one thing, but if you find yourself losing track of hours without realizing it, that could be related to burnout. People with ADHD perceive time not as a sequence of events the way others usually do, but as a diffuse collection of events viscerally connected to the people, activities, and emotions that fill them.
Difficulty Prioritizing - Do you take on too much and then struggle to prioritize it? When someone asks for help, does everything often go to the wayside so you can jump in? Or maybe the daunting anticipation of the tasks ahead prevents you from starting. Per ADDitude, ADHD impacts your temporal processing abilities, which can affect executive functioning.
Combating ADHD Burnout
If you think you may be suffering from ADHD burnout, there are a few ways to take back control. Here are three tips for combating ADHD burnout:
Reserve Your Yeses - Pump the brakes when you recognize the early signs of ADHD burnout. Start reserving your yeses right away. Say no, and practice not apologizing. It is okay to say, "I have a lot on my plate right now and cannot take that on. Thanks for thinking of me." Saying no is nothing to apologize for, and it should be celebrated! You are working to protect your energy above all else.
Practice Over-Estimating - If you think you could knock something out in a day, give yourself a week. Overestimate on time and allow yourself the grace to have a little more time than usual to complete projects. Slowing down when starting a new job or role will help you produce high-quality work and prevent ADHD burnout.
Drop the Mask - Be honest with your employer and friends. Let them know that although you seem to keep up internally, you struggle. Identifying ADHD burnout from the outside can be extremely difficult. Your honesty and transparency will position you to determine if your environment is supportive and inclusive.
How to Support Colleagues Dealing with ADHD Burnout
The experiences above may not resonate with you personally, but perhaps you've noticed other people you work with describe or experience them.
If you're a manager, there are several ways you can support colleagues with ADHD (as well as neurodivergent employees more generally) to help prevent burnout. Ask for clarity on when they have felt the most supported at work. Discovery questions like, "how did you feel at that time?" or "how was the pace of that project?" can help you to understand their actual capacity.
Download this free guide
if you're looking for more ways to support your neurodivergent coworkers. Work with your DEIB and HR team to develop new neurodivergent inclusivity standards to help you stay ahead of the ADHD burnout cycle.
READ MORE AND DISCUSS
Show less
Loading...