GET EMAIL UPDATES FROM POWERTOFLY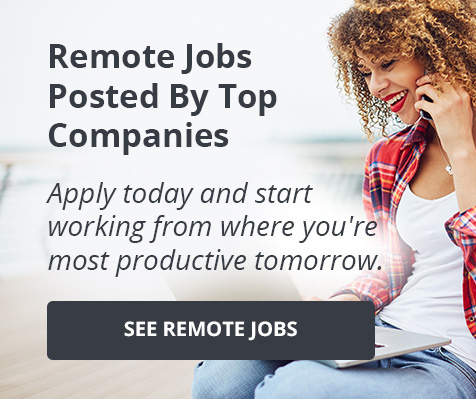 May 21, 2019
PowerToFly Guest Post Guidelines
Submission Process & Expectations
*We are not currently accepting submissions. Please hold all submissions and inquiries until June 2021. All posts submitted before then will be declined.*
Thanks for your interest in writing a guest post for PowerToFly! Below you'll find an overview of the submission process and our expectations for guest posts.
Process:
Send an email to hi@powertofly.com with a 1-2 sentence description of your background & expertise (please link to previous work as well). If you have topic ideas in mind, please send them as well.
We will reply to you ASAP. *We are currently experiencing a very high volume of requests, so if you do not hear back from us within a week please assume that we do not have the bandwidth to consider your request.* If we are interested in moving forward, we may propose keywords for you that align with your expertise and the interests of our audience.
Confirm which piece you will be writing, and send a draft of the piece within 2 weeks. *Please do not write or send a draft unless we have replied to your email from Step 1 above and confirmed a topic.*
We will provide one round of edits, if necessary.*
Your post goes live on our blog!
*Note: We cannot guarantee that submitted pieces will be published on our site. If your first draft doesn't quite meet our standards for publication, we'll send you one round of edits. Once they're successfully implemented, we'll publish the piece! If we think it would take more than one round of edits to get your piece ready for publication, we'll let you know at that time that your submission hasn't been accepted.
What To Include with Your Submission:
A Google doc with a draft of your piece
A headline that incorporates the selected keyword

A sub-headline if desired

A 2-3 sentence bio and a headshot. (We will use this info to create a guest author profile for you. You can include a link to your website and/or social media accounts in the bio if you wish.)
Expectations:
Original Work: All submissions must be original and exclusive to PowerToFly.
Keywords: You should incorporate your assigned keyword in the title of the piece and at least once in the first few paragraphs. Make sure it sounds organic and relevant when used.
Length: Use your discretion when it comes to the length of the article - say what needs to be said as concisely as possible. That said, ~1000 words tends to be a good target.
Spelling & Grammar: Please proofread your submission. It should be free of spelling and grammatical errors. To help keep our editor sane, only use one space after periods and embrace the Oxford comma!
Style & Tone: We strive for a casual, informative (and occasionally irreverent) tone in our pieces - we encourage you to bring your personal experience and voice to the piece. Keep it snappy, engaging, and smart. The best way to get a sense for this tone is to read some pieces on our blog:
- https://blog.powertofly.com/salary-negotiation-women-2620839387.html
- https://blog.powertofly.com/what-are-your-salary-expectations-best-answers-2621996641.html
- https://blog.powertofly.com/gender-neutral-language-in-the-workplace-2619166036.html
- https://blog.powertofly.com/diversity-in-workplace-benefits-2616313615.html
Images: If there are images you'd like included, make sure you include a link to a Google Drive folder with high-quality downloadable versions. If people are in the images, we strive to feature our target audience - women and non-binary folks of all racial and ethnic backgrounds, ages, shapes, and sizes... And of course, make sure you have permission to use the image or otherwise site the source.
Links & Citations: If you are linking back to your own site, it should be a defensible link that is clearly relevant to the piece itself. Otherwise, make sure all sources are cited as necessary with links (bonus points if you link to a PowerToFly article!).
---
Thanks again for your interest and don't hesitate to reach out with any questions!
Talent
10 Full-Time Roles You Can Do Remotely! [Updated Sept 2021]
[This article was updated September 20, 2021]
Work-from-home jobs sometimes get a bad reputation: low pay, repetitive work, micromanagement... the list goes on. But if one good thing has come out of 2020, it's that it's redefined working from home. Remote work has come a long way, and the opportunities to work from home in 2021 are more promising than ever before.
If you're like me, and freelance, task-oriented remote jobs like article writing, data entry, transcription, or professional survey taking (yep, that exists), aren't your thing - don't worry. There are more full-time remote opportunities than ever before that offer you the freedom to manage your own time, the security of consistent monthly income, the support of a team, and the promise of growth. In fact, we've got close to 5,000 on PowerToFly.
So, if you're looking for a remote opportunity in 2021 that will push you to develop professionally, look no further than our list of the 10 best work-from-home jobs. And by best, we mean fun, challenging roles that will help you grow, while making a respectable income.
All the jobs listed have average salaries between 45 and 119k, and have average or higher-than-average growth potential (based off of the U.S. Bureau of Labor Statistics' predictions for growth from 2018 to 2028 and/or LinkedIn's 2020 Emerging Jobs Report).
10 Best Work-From-Home (Remote) Jobs for 2021
Jobs sorted from highest to lowest average salary. (Salary data taken from ZipRecruiter, Glassdoor, LinkedIn, and/or the U.S. BLS depending on availability and specificity to remote roles.)
-----

Interested in one of the roles above? Check out these resources for landing your dream remote job and get ready to reap the full benefits of remote work in 2021 - doing what you like, where you like. Good luck!
[A version of this article was originally published on Dec. 19, 2018]

READ MORE AND DISCUSS
Show less
Loading...