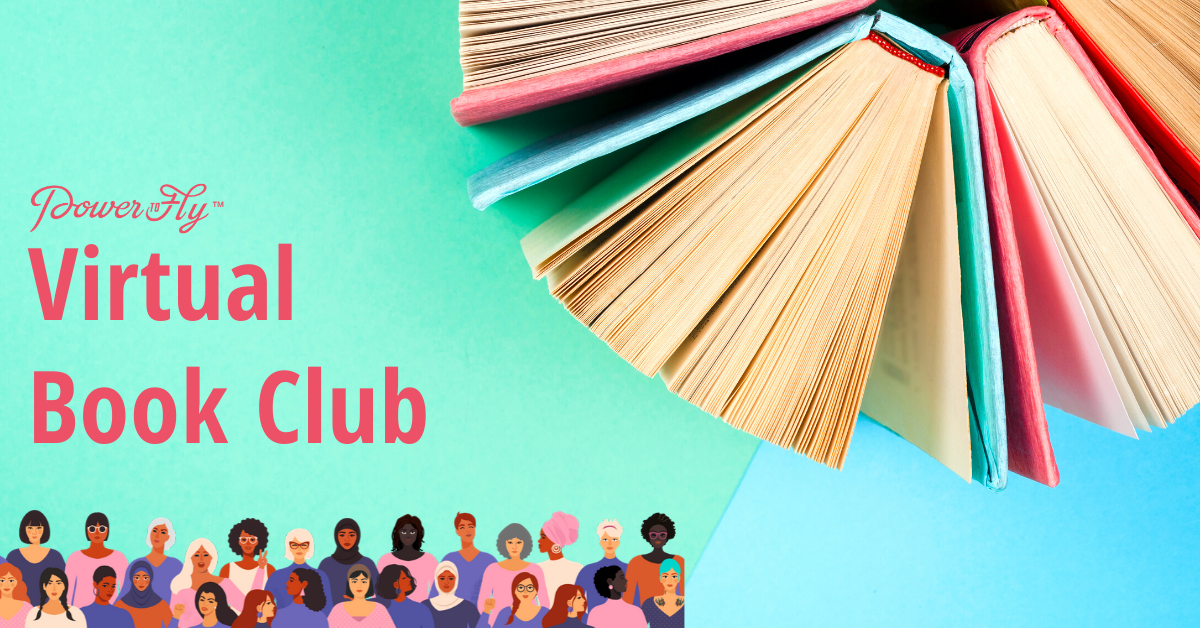 Critical Thinking
Looking for a New Year's resolution that will help you become grittier, more empathetic, and a better critical thinker in 2020? Then join us for a year-long reading challenge!
---
We've selected 12 non-fiction books (one for each month) to read in 2020. Some are memoirs, others are focused on business, psychology, social issues, and/or self-improvement, and some are all of the above!
In 2020, we want to broaden our perspectives, grow our skills, and talk about tough subjects — and we want all of you to join the conversation.
Our goal is to spark conversations about the actions we can take as individuals to advance our careers (e.g. developing leadership skills, self-confidence, etc.) and the systemic barriers (racism, sexism, homophobia, etc.) that often make capitalizing on those skills difficult. To that end, we'll talk not just about how we can improve our own skills, but also about how we can improve our environments — because who wants to be told time and time again that they should just be tougher, when they're clearly working in a toxic environment? And on the flip side, who wants to sit and wait for the world to change when there are things we can do to better equip ourselves for success in the world that already exists?
We're going to discuss things like:
Why women are often told to do things more like men and why advice/actions that work for a man might backfire for a woman (e.g. to what extent does the advice and experience of a white male CEO resonate with women and especially women of color?)
The problems with gendering skillsets in the first place (e.g. thinking of leadership as masculine and nurturing/empathy as feminine)
Individual vs. systemic change and how to approach both
How to talk about the different needs of various groups (women, people of color, LGBTQ+, etc.) without falling prey to stereotypes
Skill-development: grit, optimism, leadership, networking, self-awareness, and more
The #MeToo movement, race, and corporate greed
How to Participate

If you'd like to have an honest dialogue about any of the topics above...:
Bookmark this post to see details about follow-up discussions for each book and sign up for a PowerToFly account and our newsletter (if you haven't already) so you're the first to hear about meeting dates and are able to log into the sessions.
Read the book before the end of the month (and take notes on whatever interests you).
Stay tuned for any pre-planned discussion questions and be ready to discuss! You don't have to agree with or like all of the books below, but you do have to be open to broadening your horizons and engaging thoughtfully and respectfully with the content and your peers.
We'll host a mixture of virtual chats, discussion boards, and maybe even a couple of chat and learns with select authors (stay tuned!!).
What We're Reading
It was hard to pick just twelve books, but we tried to select a mixture of books, old and new, that taken as a whole would give us a constructive framework for building a more diverse and inclusive workforce and finding our place within it.
It's no secret that women face challenges in the workforce. Author Joanne Lipman wants men to join the conversation. She covers topics like the respect gap, unconscious bias, interruptions, the pay and promotion gap, being heard, the motherhood penalty, and "bropropriation" and "mansplaining." (Be sure to invite the men you know to join this discussion!)
In her memoir, Michelle Obama takes us all the way from her years growing up on the Southside of Chicago to her time in the White House and her life afterwards. She shares everything from the struggle she felt as an executive balancing her career and motherhood to her triumphs in the White House, and reflects on how she persevered through it all.
Author Ijeoma Oluo explores the complexities of race in the U.S., from systemic discrimination and white privilege, to reactions to modern movements like Black Lives Matter. Oluo offers candid responses to questions many are too afraid to ask, making space for much needed (but frequently avoided) dialogue.
Sometimes described as "Lean In for women of color," The Memo looks at the specific challenges women of color face in the workplace. Author Minda Harts shares her personal work experiences, and the advice she's learned along the way. (Be sure to check out her chat and learn on PowerToFly!)
Bob Iger shares the lessons he's learned as the CEO of The Walt Disney Company (which according to Oprah, he actually wrote himself — no ghost writers here!). The book discusses what he considers to be universal themes: working your way up the ladder, leadership, respect, and curiosity. We'll discuss just how universal his advice does or doesn't feel.

Psychologist Angela Duckworth argues that it is not talent that leads to success, but grit. She blends personal anecdotes, scholarly research, and interviews with high-achieving individuals to make her case. We'll discuss how grit can be developed, and how it can foster success in the workplace.
The takeaway from Melinda Gate's book is a simple one: if you want to lift a society up, invest in women. A mixture of her personal experiences, research, and advice on how we can all make a difference, it gives us a more global understanding of the need for women's equality.
We'll shift gears with Tara Westover's coming-of-age memoir. Born to survivalists in Idaho, Tara grew up shielded from the outside world. She didn't step foot in a classroom until she was 17. Her story is an extreme one, but the struggle to reconcile family relationships with changing beliefs is universal. We'll talk about the role of education in shaping and changing one's perspective.
One of the best-selling self-help books of all time, Dale Carnegie's famous book has been helping folks advance their careers and enhance their personal lives since 1936. No worries if you've read the book before. We'll be discussing how its advice holds up in 2020 — what still feels relevant and helpful, and what hasn't aged so well.
What better time than the two-year anniversary of the publication of Jodi Kantor and Megan Twohey's initial Harvey Weinstein story to take a close look at how they brought his sexual harassment and abuse to light? Their book delves into how they conducted their investigation and its consequences for the #MeToo movement.
In honor of transgender awareness week, we'll read and discuss Janet Mock's memoir Redefining Realness in November. Mock shares her experience growing up in a loving but financially underprivileged household, determined to live as her authentic self.
"This powerful memoir follows Mock's quest for identity, from an early, unwavering conviction about her gender to a turbulent adolescence in Honolulu that saw her transitioning during the tender years of high school, self-medicating with hormones at fifteen, and flying across the world alone for sex reassignment surgery at just eighteen. With unflinching honesty, Mock uses her own experience to impart vital insight about the unique challenges and vulnerabilities of trans youth and brave girls like herself."
Last but not least, we'll delve into Kim Scott's radical candor approach to management. She shares what she learned as a manager at Google and Apple about what it takes to be a good boss (and colleague).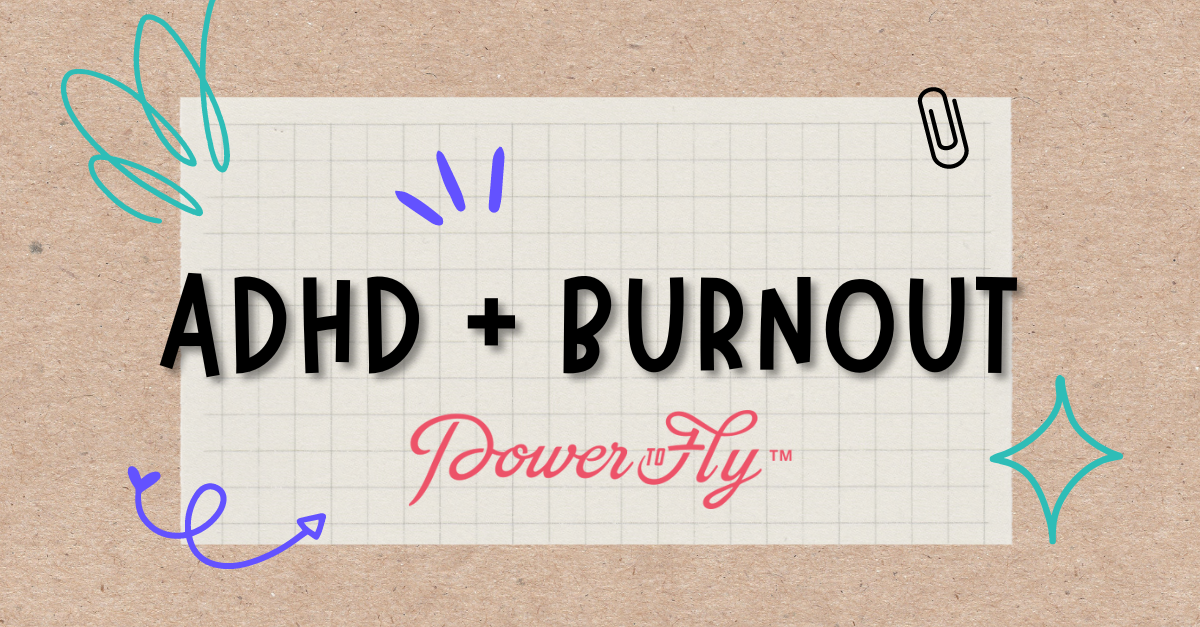 Diversity, Equity, and Inclusion
Have you ever been so exhausted that you quit your job?
You may have been experiencing burnout.
Burnout is characterized by overwhelming exhaustion, detachment from your work, and a sense of ineffectiveness.
And while anyone can experience burnout, if you have ADHD, you may be more susceptible to it.
Before you get to the point where quitting feels like your only option, there are steps you can take to set healthy boundaries and start feeling more like yourself again. Read on to learn how you can recognize burnout in yourself, and what to do if you're experiencing it!
How Does ADHD Burnout Feel?
There are some clear signs that you're burning out, but ADHD can make the descent to burnout harder to detect. These warning signs include:
Lack of motivation - not wanting to do the things you need to do or the things you love.
Exhaustion - feeling overly tired both mentally and physically.
Irritability and mental fatigue - feeling short-tempered, mean, or like you snap easily.
Physical discomfort - body aches, low energy levels, and general pain.
Negative outlook - the tendency to find something wrong with nearly everything.
Emotional dysregulation - feeling weepy, sad, or unable to smile or connect with others.
Generally, burnout starts with taking on too much. Exhaustion creeps in, and you feel like every day is working against you because you are constantly overwhelmed. You may start to feel like the entire world is spinning out of control, or like no matter what you do you can't keep up (or catch up).

If this resonates with you, you might be on the road to ADHD burnout.
Why People with ADHD Can Be More Susceptible to Burnout
So why does ADHD make some folks more susceptible to burnout? There are a few common ADHD traits that often result in behaviors correlated with burnout (taking on too much, working too long, etc.):
Hyperfocus - ADHD is not exclusively about attention deficits. In fact, hyperfocus is the opposite – a deep, intense concentration to the point of being oblivious to your surroundings. Per WebMD, hyperfocus is a state of highly-focused attention that lasts for an extended period of time. You concentrate on something so hard that you lose track of everything else going on around you. When hyperfocus sets in at work, it can be hard to unplug or be aware of the people and environment around you.
Time Tracking - Losing track of time is one thing, but if you find yourself losing track of hours without realizing it, that could be related to burnout. People with ADHD perceive time not as a sequence of events the way others usually do, but as a diffuse collection of events viscerally connected to the people, activities, and emotions that fill them.
Difficulty Prioritizing - Do you take on too much and then struggle to prioritize it? When someone asks for help, does everything often go to the wayside so you can jump in? Or maybe the daunting anticipation of the tasks ahead prevents you from starting. Per ADDitude, ADHD impacts your temporal processing abilities, which can affect executive functioning.
Combating ADHD Burnout
If you think you may be suffering from ADHD burnout, there are a few ways to take back control. Here are three tips for combating ADHD burnout:
Reserve Your Yeses - Pump the brakes when you recognize the early signs of ADHD burnout. Start reserving your yeses right away. Say no, and practice not apologizing. It is okay to say, "I have a lot on my plate right now and cannot take that on. Thanks for thinking of me." Saying no is nothing to apologize for, and it should be celebrated! You are working to protect your energy above all else.
Practice Over-Estimating - If you think you could knock something out in a day, give yourself a week. Overestimate on time and allow yourself the grace to have a little more time than usual to complete projects. Slowing down when starting a new job or role will help you produce high-quality work and prevent ADHD burnout.
Drop the Mask - Be honest with your employer and friends. Let them know that although you seem to keep up internally, you struggle. Identifying ADHD burnout from the outside can be extremely difficult. Your honesty and transparency will position you to determine if your environment is supportive and inclusive.
How to Support Colleagues Dealing with ADHD Burnout
The experiences above may not resonate with you personally, but perhaps you've noticed other people you work with describe or experience them.
If you're a manager, there are several ways you can support colleagues with ADHD (as well as neurodivergent employees more generally) to help prevent burnout. Ask for clarity on when they have felt the most supported at work. Discovery questions like, "how did you feel at that time?" or "how was the pace of that project?" can help you to understand their actual capacity.
Download this free guide
if you're looking for more ways to support your neurodivergent coworkers. Work with your DEIB and HR team to develop new neurodivergent inclusivity standards to help you stay ahead of the ADHD burnout cycle.
READ MORE AND DISCUSS
Show less
Loading...