GET EMAIL UPDATES FROM POWERTOFLY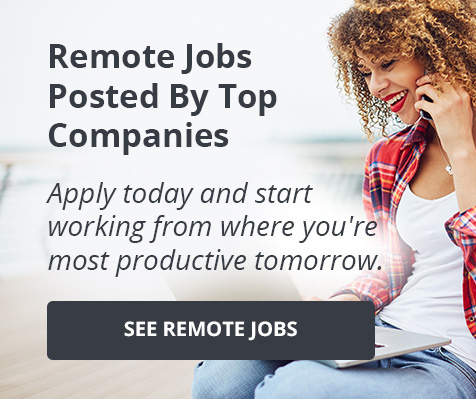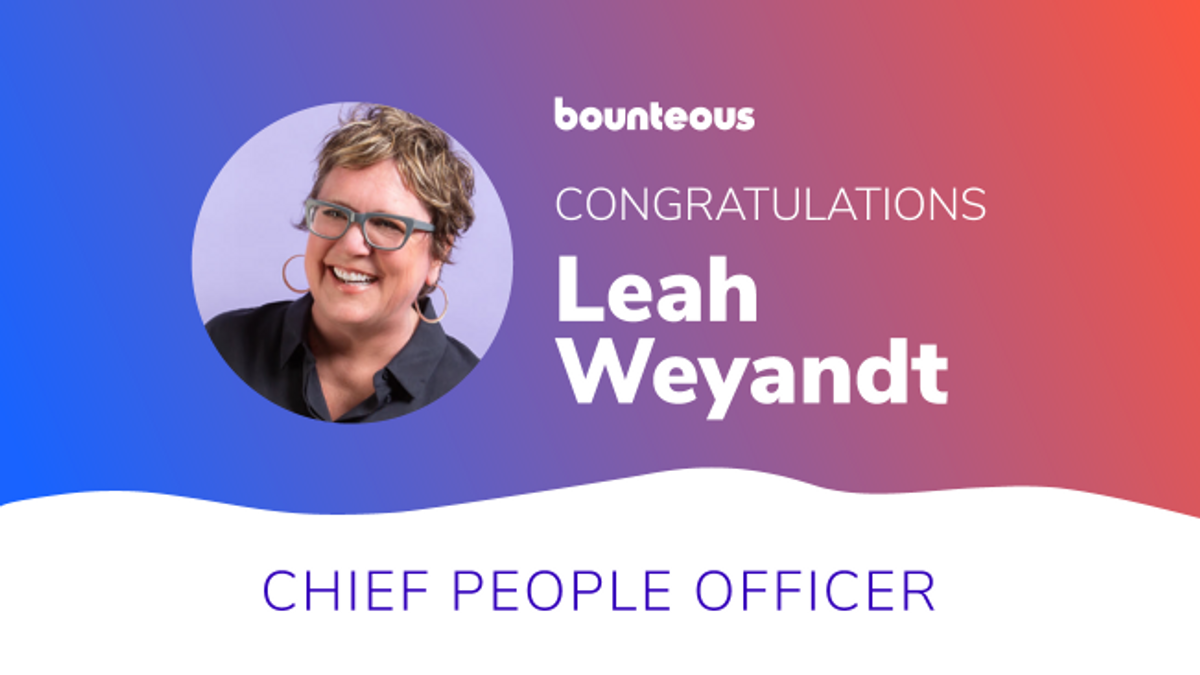 September 02, 2020
Bounteous
Press Release: Bounteous Appoints Leah Weyandt to Chief People Officer
Promotes tenured Talent & Culture executive to the newly-created role of
Chief People Officer to support inclusive growth
Below is an article originally written by PowerToFly Partner Bounteous, and published on July 30, 2020. Go to Bounteous' page on PowerToFly to see their open positions and learn more.
CHICAGO, July 30, 2020 – Bounteous, a leading insights-driven digital experience agency, today announces the appointment of Leah Weyandt as the company's first Chief People Officer. The promotion comes as Bounteous concludes another quarter of record growth, crests 500 team members, and continues to on-board top digital talent who create innovative, diverse experiences for the world's top brands.
Weyandt brings over 25 years of experience with high-growth agencies fueling engagement, attracting top talent, managing change, and developing high-performance cultures. At Bounteous, Weyandt has championed a people-first organization with 95 percent retention rates, 200+ employee certifications, and dozens of industry awards. She will continue to play a strategic role in transforming Bounteous into the preeminent North American digital experience agency.
"Talent and culture are essential pillars of our business and a huge part of successful relationships with clients. Leah has a tremendous history at Bounteous harmonizing a value-driven culture across regions and disciplines," said Keith Schwartz, Bounteous co-founder and CEO. "Under her elevated leadership, Leah will continue to attract and develop the people who make Bounteous a top digital transformation partner to our Fortune 1000 and digitally forward clientele."
Weyandt leads an integrated team that has reacted quickly to the pandemic and calls for racial justice by providing meaningful remote team-building experiences; philanthropic outreach opportunities; wholistic wellness support channels; apprenticeship programs, hackathons and job fairs; and facilitated discussions to amplify diverse voices. To support the agency's commitment to further fortify an inclusive and growth-centered culture, she is also currently seeking a dedicated Learning & Diversity lead to join her team.
"It's an honor to partner with our executive suite to build world-class teams that help our clients realize their digital futures, generate meaningful work and experiences, and nurture an environment where differences are valued and where our greatest resources—our people—are celebrated, supported, and thriving," Weyandt said. "Diverse, engaged, and highly-collaborative teams not only attract and retain talent, they also allow us to better innovate, positively shape globally responsive and sustainable businesses, and are adept at outperforming our clients' competitors."
Promoting Weyandt to the executive team further deepens Bounteous' commitment to actively work toward diversity, equity, and inclusion for their company, clients, and communities. Bounteous believes in a workplace free of discrimination and pledges to fight for racial justice and gender equality by identifying and breaking down barriers and crafting equitable and inclusive experiences that meaningfully address the needs of all those they serve and impact.
About Bounteous
Founded in 2003 in Chicago, Bounteous creates big-picture digital solutions that help leading companies deliver transformational digital brand experiences. Our expertise includes Strategy, Experience Design, Technology, Analytics and Insight, and Marketing. Bounteous forms problem-solving partnerships with their clients to envision, design, and build their digital futures. For more information, please visit www.bounteous.com.
For the most up-to-date news, follow Bounteous on Twitter, LinkedIn, Facebook, and Instagram.
Unstoppable Domains
💎 Partnerships in remote environments is one of the most important aspects to construct in a company. Watch the video to the end to get good tips on how to do it successfully.
📼Wondering how to create partnerships in remote environments? Play this video to get three top tips that will help you to achieve it. You'll hear from Olga Shvets, HR Business Partner, and Viktoriia Litvinchuk, People Team Operations at Unstoppable Domains, who will explain the essentials of this process.
📼How to build partnerships in remote environments? Tip #1: Communicate Effectively. Communication is the key to enabling your remote team to be successful. Choose the channel that works best. For this, chat with your employees and see what they use to communicate, that's how you find the best solution. Also, make sure your team is on board with your internal tools and they know what, how, and where they need to use them.
📼A requisite for building partnerships in remote environments is Tip #2: Show appreciation. Appreciation is shown through your actions. Let your employees know that you value everything they do for the company. Create a special gratitude channel where everyone can share their appreciation for their colleagues for some contribution. Celebrate some wins, promotions, and everything that is important for the company. If you appreciate the employees, employees do the same for the company.
Create Partnerships In Remote Environments Using Trust - Tip #3: Give Honest Feedback
Use engagement surveys! They are a quick and effective way to receive honest feedback from your team and you can see what's working well and what needs to be improved. Your main priority is to create spaces where managers and employees can share honest, relevant feedback.
📨 Are you interested in joining Unstoppable Domains? They have open positions! To learn more, click here.
Get to Know Olga Shvets
If you are interested in a career at Unstoppable Domains, you can connect with Olga on LinkedIn. Don't forget to mention this video!
More About Unstoppable Domains
Unstoppable Domains is bringing user-controlled identity to 3 billion+ internet users by issuing domain names on the blockchain. These domains allow users to replace cryptocurrency addresses with human-readable names, host decentralized websites, and much more.
By selling these domains direct to consumers for a one-time fee, the company is making a product that will change cryptocurrency and shape the future of the decentralized web by providing users control over their identity and data.
READ MORE AND DISCUSS
Show less
Loading...