GET EMAIL UPDATES FROM POWERTOFLY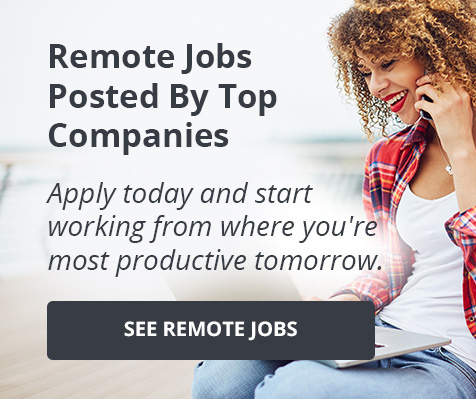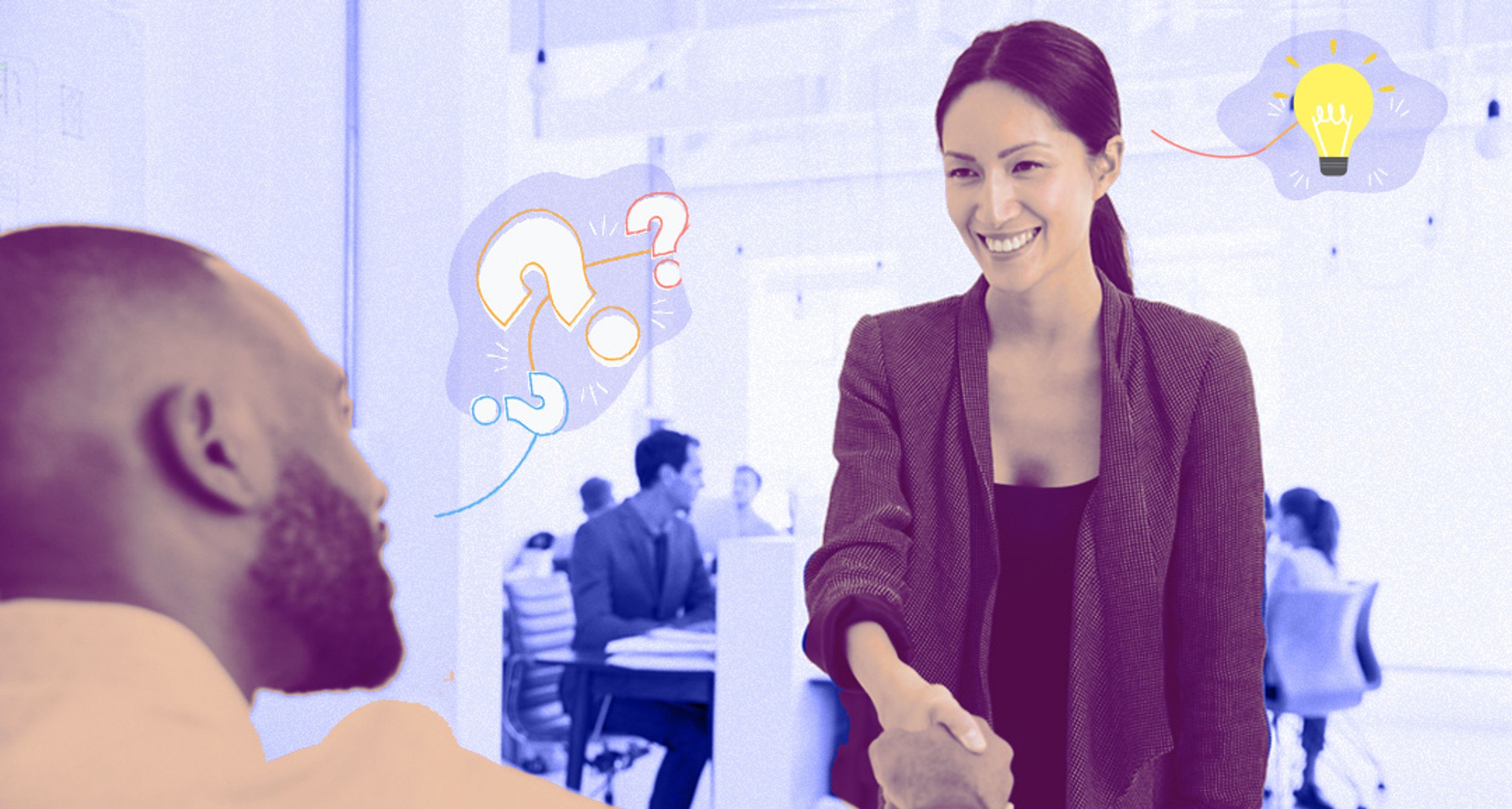 October 04, 2019
Relativity
Can You Answer These Product Manager Interview Questions?
If you're interviewing for Product Manager roles, you should be ready to answer some product-management-specific interview questions in addition to the more generic ones we've all come to know and love.
---
These more specific questions will give you an opportunity to highlight your experience with user testing, data-driven decision making, and stakeholder management, as well as any other skills that allow you to excel as a product manager.
To help you prepare, we asked Product Managers at 9 of our partner companies to share their must-ask product manager interview questions, and what they look for in candidates' answers. Here are their responses:
1) How would you describe a healthy relationship between a PM, an engineer, and a designer?
Respect is the primary ingredient that lays the foundation for a healthy PM/Engineer/Designer relationship. Each role brings a unique perspective and set of skills, so respect and trust in one another creates a constructive tension that builds better products. - Irena Lam, Product Manager at Karat
2) Tell me about a time when you had to educate yourself on a new type of user/customer. What did you learn and how did you learn it?
I'm looking for thoughtfulness, strategy, and rigor in the answer. I want to see that understanding users was valued and that the candidate took complete ownership of that challenge. And, that they are willing to walk through walls to understand those customers' goals and needs. A red flag answer would be something like: "We have user personas so I just used those" or "We have a research department and they talk to the users." - Jeffrey Domke, Head of Growth at Blockstack
3) What motivates you for work day to day? What motivates you when you think about the next 5 to 10 years?
This is an open-ended question that can provide many insights into a candidate. Do they have something driving them? Are they ambitious? Are they pragmatic? Are they thoughtful? How do they think about balancing the near vs. long term? Is their motivation in line with our motivation as a company? Do they structure their answer well? This isn't the type of question you can study to answer well (like how many golf balls can you fit in a 747?).
I look for:
Genuine answers
Structured, non-rambling answers
Examples of how their past experience influences them today
Ambition balanced with pragmatism
A sense of purpose
A lifelong learner mentality
A sense of ownership
Alignment with the role
- Hannah Curtis, Senior Product Manager at Chainalysis
4) Walk me through a complicated new feature or product that they've recently worked on, taking me through the process from initial idea through launch.

The answer to this question can go in all sorts of interesting directions but I look for a number of different things in the candidate's response. First, can the candidate explain a complicated subject in a structured way that's easy to understand. Effective communication is a key skill for a product manager. What part of the process do they focus on – the business objectives, getting feedback from customers, working with engineering, the launch, etc.?
This often reveals not only their experience but which of the many different product management responsibilities they really enjoy doing. Last, I look for how they talk about their role and accomplishments within the context of the team. Did they have unique contributions but also give credit to their teammates. - Andrea Beckman, Director, Product Management at Relativity
5) What are two to three pain points of traditional linear TV?
We like to give candidates a new problem space and ask them to identify problems and build solutions.

We look for candidates to set a framework that helps them structure their thinking and response. A good candidate should explain how they would research and understand the problem. The candidate should should identify clear objectives and the main stakeholders. Finally, the candidate should speak to how they would balance tradeoffs and prioritize. - Joshua Lee, CTO and Head of Product at EDO
6) Tell me about a specific time you were working with a colleague or customer and they weren't communicating the reasoning behind their request, just the end feature. What tactics did you employ to dig deeper to uncover the real meaning of their request? What was the eventual outcome?
This is an important question because being problem-focused (vs. solution-focused) is really really important for a Product Manager. I also like the phrasing of this question because it allows people to highlight transferrable skills: this is an experience a lot of people can have, and how they respond to it can say a lot about how they think through problems.

What we look for in an answer: We like to see that candidates are communicating with the requestor to dig into the root of the challenge and how they came to make the request. It's also great to hear that candidates are actively collaborating to come to a compromise or solution rather than rejecting a challenging original request as-is. A good answer might sound like:

"I sat down with them and talked through what the challenge was they were facing and why they wanted that specific request. We went through it and it turned out that what they really wanted wasn't X, but to help them do Y. They didn't think Z was possible so they asked for X because they figured we would say yes to that. After talking through it through, we settled on how something we were already working on could address this same need."
- Alex Powell, Director of Product Management at Greenhouse
7) Tell me about a time that you had to make a trade off or prioritization decisions. How did you decide on your course of action? Who was the most negatively impacted by your decision? What might have happened if you did the next thing on the list instead?
This question helps me understand how they make prioritization decisions which is one of the most important aspects of PM, but also the empathy they have for who and what those decisions impact. The last part digs into how well they understood the problem they were solving. Generally if they can't talk about the next option, it wasn't that hard of a prioritization decision. - Sergi Isasi, Product Manager at Cloudflare
8) Tell me about a hobby of yours. Give me a product idea that would fit in that area and explain how it could disrupt or assist the current products in the landscape.
I like this question because it helps me learn a lot about the person as well as how they think. One of the most important things I look for is a person's ability to empathize with their user. If the candidate can truly put themselves in the shoes of the person they are serving, and prioritize those needs, I'm pretty impressed.
Also, I always pay attention to how the candidate speaks about other people in general—whether stakeholders or teammates. This helps me assess leadership skills. Oftentimes, candidates can focus so much on the abstract problem (competition, design, etc), that they forget to factor in the most challenging part—getting the rest of the team bought in. - Fontaine Foxworth, Product Manager at Google
9) Imagine I'm calling an engineer who you worked closely with at your last job. What three words or phrases would they use to describe what you're like as a product manager?


The redirection to asking colleagues makes them think more objectively about their strengths/weaknesses.The candidate almost always provides 3 positive qualities, or strengths, such as "curious" or "dedicated to understanding customer needs."
I will then ask them to dive deeper into one of the 3 answers they've provided, usually focusing on the most vague response. Such as, "tell me a way in which you demonstrated dedication to understanding customer needs."
Then I say to them, "Let's pretend I'm calling that same colleague above. What is one area they'd say you could be better at or need improvement on." I then ask them to explain that one a bit more with a real example.
This series of questions provides me with a more complete and more objective picture of their strengths and weaknesses. - Maya Voskoboynikov, Director of Product Management, Software at PAX Labs
10) Explain a time that you met opposition in your approach or prioritization to a project. How did you navigate through it?
Here I'm looking for a couple things. 1) what tools/approaches do you leverage to help make your argument and 2) how do you handle confrontation.
Do you use data to drive alignment with stakeholders or are you a storyteller who is a customer centric decision maker? Do you adapt your argument based on the stakeholder you're engaging with, knowing what will help lead them to align with your prioritization? This is one of the most common challenges a product manager faces and each situation may be different, but I'm confident you have faced some version of this and can speak to it from your own experience.
Have a story that didn't turn out so hot in the end? Great! Use it. Tell us what didn't go well about it and what you'd change if you could go back! Being vulnerable and sharing examples of failures you've learned from is almost a sure fire way to get a hiring manager bought in on you. It tells us that you're mature, self-reflective and can take constructive feedback well. All key characteristics we look for in product leaders.
The gem in this question is really how you approach confrontation. As product leaders, we are constantly challenged by engineers, stakeholders and other product managers, as such, we have to be comfortable dealing with confrontation.
Crucial Conversations
is my secret weapon and I highly encourage every single person to read it multiple times in their lives. I usually have a copy on my desk as a constant reminder. The ability to be comfortable navigating through an uncomfortable discussion not only builds relationships, helps to resolve issues quickly and promotes self-esteem and confidence, but it is a great reflection of one's maturity. When an applicant can tackle a difficult conversation with differing opinions successfully, it instills confidence that they can self manage. -
Amory Borromeo
, Senior Technical Product Manager at
Carvana
11) How do you empathize with your stakeholders?
In addition to being incessantly curious and comfortable dealing with uncomfortable situations, I want to make sure that my product leaders know how to empathize. Can you get to the root of a problem and really help craft a solution that will delight the end user? A favorite quote of mine is Henry Ford's, "If I asked people what they wanted, they would have said faster horses." Product managers are often presented with solutions and we have to take the time to peel back the onion layers to truly understand the issue. I'll almost always ask this question in an interview, although I'll often word it differently with the hope of getting a story or two out of it:
This is a great opportunity to pull in some experience examples, where you were able to really understand the need your end user or stakeholder was asking for and craft a thoughtful solution that met their needs more than their ask for faster horses. A great product manager will be able to speak for the stakeholder and/or end users when working with their engineering teams because they are so fully aware of the issue, workflows, process, product, etc.
Take the time to shadow the end user, sit with the stakeholder and ask deeper investigating questions until you are so fully entrenched in the ask, that you could answer questions the same way a stakeholder would. You'll be surprised how often you find that the users have come up with workarounds or have completely overlooked alternative solutions because of their own biases based on their day to day interactions. This amount of empathy can also directly impact your ability to align with stakeholders because it builds a stronger relationship and proves your genuine interest in creating a better world for your end users. - Amory Borromeo, Senior Technical Product Manager at Carvana

12) Which two adjectives would you use to best describe your ideal work environment?
How you answer will help us understand what your values are. What matters most to you and what drives you? Do you need a collaborative environment? Do you like the autonomy to figure things out on your own? Does being surrounded by curious or ambitious people help push you to be a better version of yourself? So much can be pulled from these two simple words, but there is also something to be said about how you answer.
Do you simply say the two words and leave it at that, or do you elaborate to explain? Do you ask if we'd like you to explain your reasoning and create an opportunity to have further discussion? One of my favorite responses was when someone said the two words. Paused to say she could explain more if I'd like, but would be curious what my answers would be. This indicated that she could follow direction, was comfortable with a bit of ambiguity, knew how to navigate through the awkwardness I had laid out for her and cared about connecting and building relationships! - Amory Borromeo, Senior Technical Product Manager at Carvana
---
Now get practicing and get ready to nail your next interview!
Related Articles Around the Web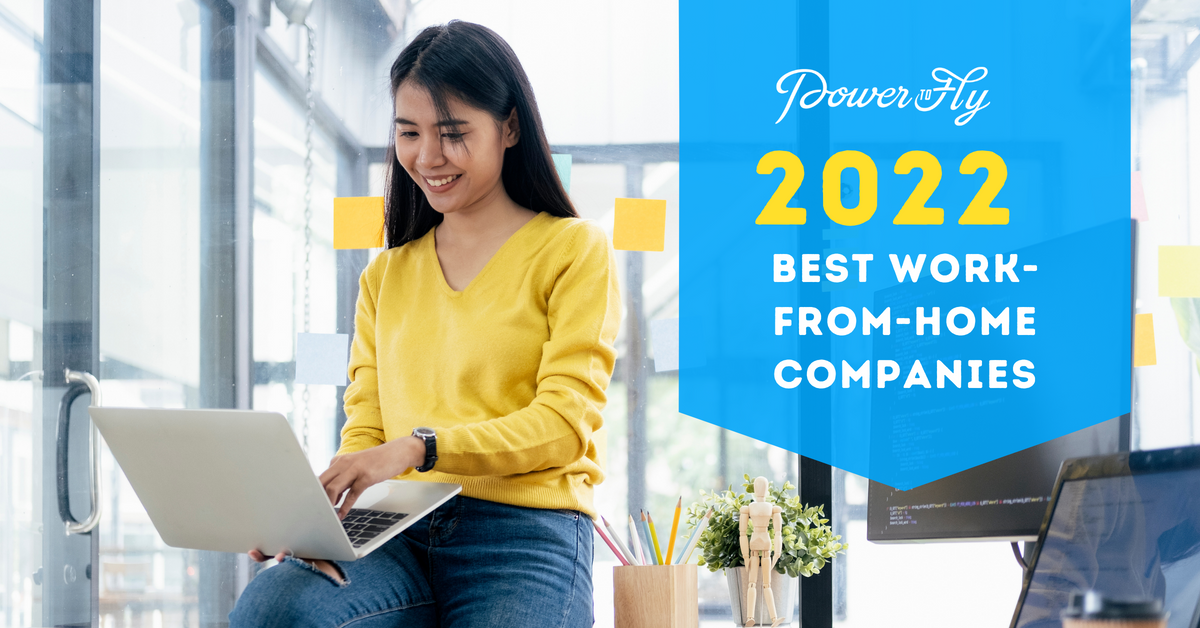 Featured Post
Every year, PowerToFly creates a list of the best work-from-home companies. Now that over half of the U.S. workforce is remote, compiling that list was a bit more challenging.
This year, we prioritized selecting companies that are remote-friendly—meaning they have both remote and in-person roles—but they have made long-term commitments to hiring and supporting employees who choose to work from home; and we think they have the perks, values, and organizational framework to allow all employees to flourish in their careers, regardless of location.
Keep reading to see our top 15 work-from-home companies for 2022, along with a description of what they do, why we like them, and who they're looking for.
PowerToFly's Best Work-From-Home Companies 2022:
Don't see what you're looking for? Check out a fill list of 5,000+ open remote roles here!
READ MORE AND DISCUSS
Show less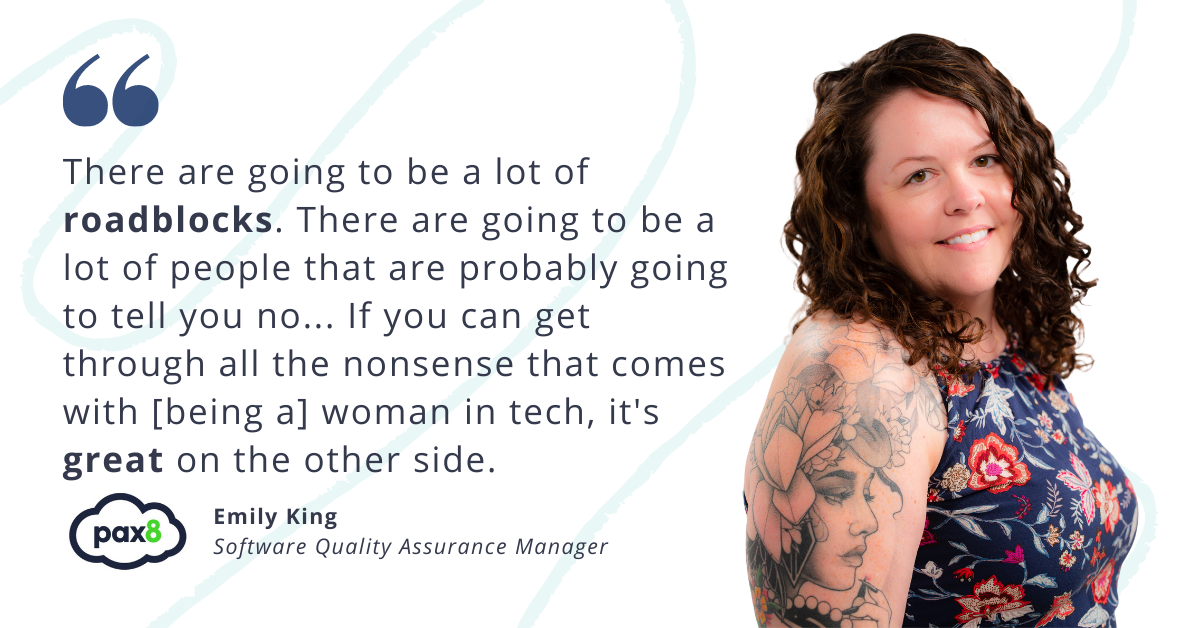 Upskilling and Development
Insight on Transitioning Into Tech with a Non-Traditional Background
Emily King much prefers road-tripping over flying.
Having lived in many places – from Florida to Texas to Colorado – she's always enjoyed the adventure of travel. "I love to get in my car and just drive for 30 hours to Florida and just see what's out there," elaborates Emily. "I could fly, but just driving through and seeing the country and meeting people in each town; it's super fun to me."
Emily's ambition and attention to detail also translate to her professional life. It helped her transition into tech without a software engineering degree or a Bootcamp certification. We sat down with her to hear more about her journey pivoting from wedding photography to becoming a Software Quality Assurance Manager at cloud marketplace Pax8.
Keep reading to learn how she's broken barriers throughout her journey and advice for women looking to pivot to tech.
Breaking into the tech world
When it came time to pick a career path after high school, Emily wasn't sure which route to go down. "I literally had no idea what I wanted to do," Emily reminisces. "I am very methodical. I remember one of my teachers telling me I had the brain of an engineer, but you want to rebel from that for a little bit when you're a kid." Encouraged by her family to explore more of her creative side, Emily opted to study one of her hobbies: photography. "I enjoyed it, so I decided to go down that path," she explains. "But at a certain point, I realized that that wasn't what I wanted to do with my life."
After doing some wedding photography and other side photography work to make ends meet, Emily decided to find a job where she could leverage some of her different strengths. "I knew that I've always been really great at helping people. I'm very patient. I love to help," she says. "And so I was at a point where I needed to pay the bills, and I was like, let's go to Apple."
She started on the sales floor, showcasing the newest Apple technology to customers. But she quickly moved on to the tech side of things – doing repairs on computers. "I wanted to work towards something. I wanted to know the ins and outs and why things work the way that they do," says Emily. This is why she wasn't afraid to ask questions and dig deep into solving problems. One of her store managers noticed her drive and attention to detail and connected her with an opportunity that would change her life.
"He pulled me aside and explained career experiences at Apple's corporate locations – Austin or San Jose – where they offer people in retail to go out to their campuses and work in a career job for four months," she elaborates. "It doesn't guarantee you a job, but it's something to get your foot in the door."
Without hesitation, Emily packed up and left for Austin, Texas, and dove into her first official engineering experience. "That's what led me into Quality Assurance," Emily explains. She began testing different hardware parts for iPhones and computers, which she already had experience with at her retail store. "But when I started to get into diagnostic testing, seeing all the different things that go into testing software and hardware was eye-opening. I had never felt that before. It made me so excited being able to solve a problem that I couldn't figure out," Emily shares.
Her corporate experience at Apple extended from four months to six months, and she eventually joined a team to continue her journey there for four more years.
Tech leadership at Pax8
A move back to Colorado is what sparked her next career step. "There came a certain point where I didn't see myself making a home in Texas, so I moved back to Colorado. But when I moved back, I honestly didn't like the remote experience," she says. "I was still working at Apple, but I felt really disconnected. I didn't feel as motivated as I was before."
In search of the work camaraderie she experienced in Austin, she reached out to her local network to learn more about the Colorado job market. One of her colleagues mentioned the cloud solutions management platform Pax8. "The way he spoke about the company convinced me," says Emily. "He loved what they did, the opportunities he got, the training that he got, how supportive everybody was." So, when a position opened up, she jumped on the opportunity.
Emily's former QA experience set the foundation for her new position. "Because I had hardware and software experience, I was able to translate that into the role here, and I came in as a QA II." Within a few weeks, her manager approached her about taking on a new project. "They needed a senior engineer to create a process to QA their tools and collaborate with the team to find opportunities to make a more efficient process," Emily explains. "I was honestly excited that people trusted me to be able to do it, but man, it was a little intimidating at first."
Yet she moved into the role with confidence, thanks to the support of her team. "They really encouraged me, and I thrived," she says. She worked in that role for a year and a half before transitioning into a new one. The decision to take that role helped her gain the leadership experience she needed for her current management role. "I took an opportunity that really not that many people wanted to, and I made the best process that I could for that team," she elaborates. "I created that relationship to where, when I got out of it, it just kind of eased me into leadership because I had to train people to take it over."
Emily then started spearheading different projects and moved to QA Lead, and most recently took on a role as QA Manager. "I've been in the manager role for six to eight months, so I'm still new, but I feel like I've been doing it for a long time now," Emily shares.
Overcoming barriers
Emily's drive, inquisitiveness, and problem-solving skills have helped her advance her engineering career. However, riding the tech wave was not always easy. Being a woman in tech with a non-traditional background has not gone without its challenges.
"I didn't go to school for software development," Emily shares. Although she had a bit of coding knowledge, she didn't start with the foundations that most software engineers have when they enter the professional world. But the hands-on experience she obtained while working allowed her to gain all of the knowledge she needed to thrive in an engineering role. "Certifications and everything are really great, but a lot of times now when you look at software development, it's more of the skillset that you got from other jobs," she elaborates. "I had real-life experience, and I was able to apply it. The ability to adapt and run with that is what got me to where I'm at," Emily says.
But that's not to say that imposter syndrome doesn't creep in now and then. "Anxiety is real. And if you don't feel like you're meeting [expectations] or maybe not [meeting them] perfectly, it just becomes too much." This is why Emily works with a therapist to learn how to combat those feelings. "There's a stigma to it, but therapy is one of the things that really just allows me to open up my mind a little bit more," she states. "It's really hard to give up that control sometimes and I continue to work on it."
With the help and support of her team, Emily can see herself from a different perspective. "I want to be the best version of myself at work, and I think that's something that helps me out with my imposter syndrome, and the anxiety – understanding that I'm seeing it in one way, but [my team] sees me in a completely different light," Emily shares. "It just gave me the platform to stand on. You have the confidence at that point to know that you can shine and help out where you can."
Advice for women pivoting to tech
According to Emily, "working in tech, in general, is an uphill battle, especially for [underrepresented professionals] like women and people of color." She's experienced exclusion and people doubting her intelligence first-hand. "I got to a point of frustration," she explains. "I got to a certain point that I wanted to see representation. I wanted to see more women in a higher role, a leadership role," Emily explains.
This challenge motivates her to focus on developing her team and encouraging them to break down their barriers. She values all of "the experiences that somebody can bring – different life choices and cultures – to bring more opportunities and different mindsets to the table," she explains. "The biggest thing is just keeping people's minds open, and they get really excited about [new] opportunities and seeing other people grow in their roles."
Not only is Emily passionate about supporting her team, but she also wants to help other women with their transition into the world of tech. Keep on reading for her advice.
Don't take on too much. When you come from a non-traditional background, it can be easy to overcompensate for your lack of formal training. Ambition is good, but "you can't take it all on," Emily shares. As she continues to grow in her role, she's eager to learn more about her industry, dive into leadership, and support her team with their roles. "My director makes fun of me all the time; I have ten books behind me of stuff I want to learn about work." Emily shares. Now she's working on "being able to find the right things to put my time and effort into that will have long, positive gains."

Listen to what others have to say. When you're first attempting to enter the tech world, the different entry paths, careers, industries, and job titles can get confusing. "There are so many different things in tech, it's overwhelming if you try to even narrow it down initially without knowing the experience or knowing what goes into it," says Emily. She encourages career pivoters to network and form relationships with people who know their passions and know the industry. "What made things easy for me is that I listened to the people that told me what I was good at," says Emily.


Find your passion. Once you've figured out how your skills align with different industries, Emily encourages people to do some exploring to find a role you're not only interested in but a role that you're passionate about. "If you're not passionate about it, get out as fast as you can." Emily advises. "Life is too short to spend it in a job you're not happy with."

Be persistent. Emily follows up her advice about passion with persistence. "There are going to be a lot of roadblocks. There are going to be a lot of people that are probably going to tell you no. There are going to be a lot of people that maybe don't agree with you," Emily explains. "If you can get through all the nonsense that comes with [being a] woman in tech, it's great on the other side, once you get there, and you can say 'I made it,'" Emily encourages.
If you're looking for a supportive and positive environment to grow in your tech career like Emily, check out Pax8's job openings.
READ MORE AND DISCUSS
Show less
Loading...