GET EMAIL UPDATES FROM POWERTOFLY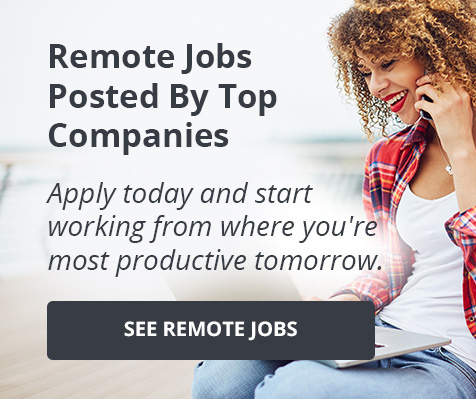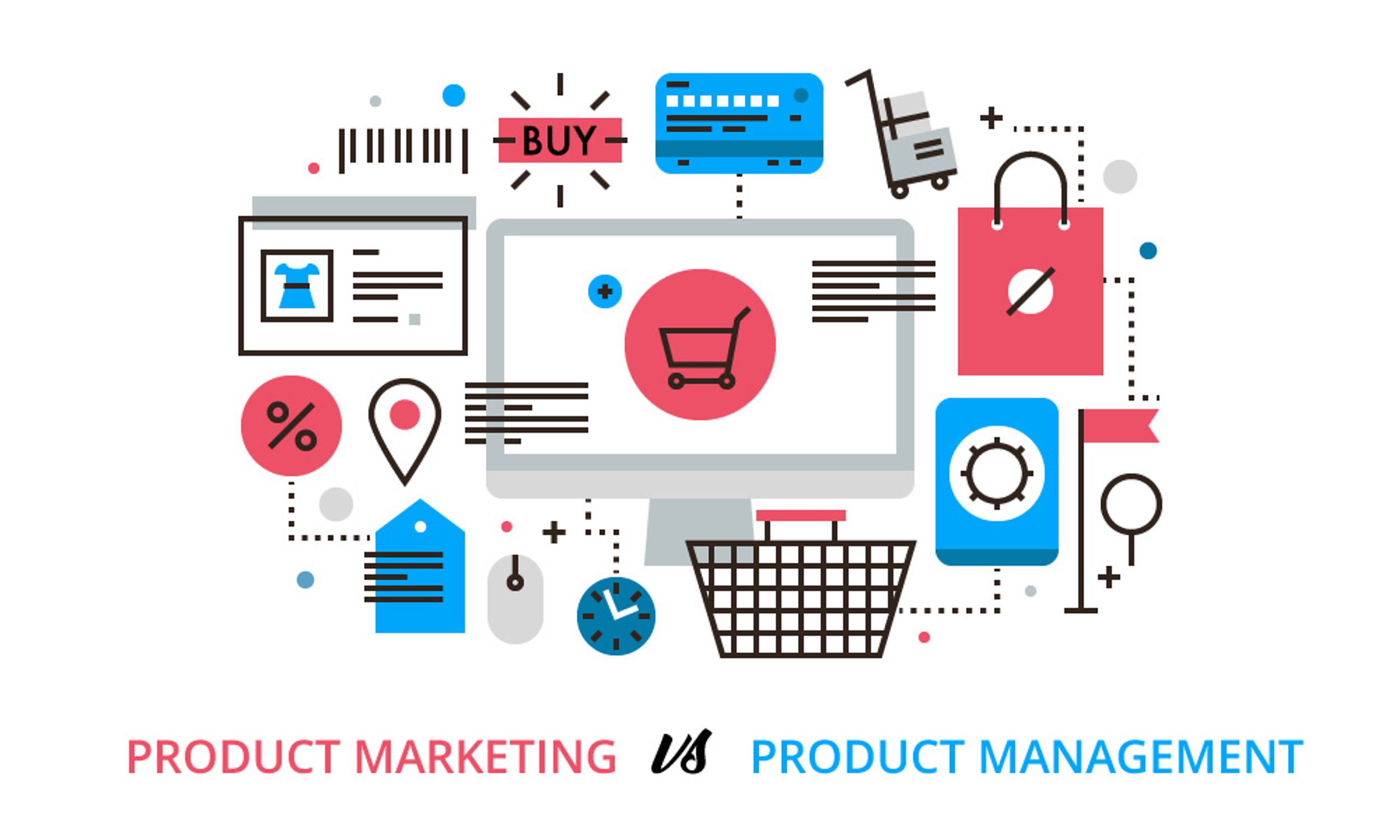 June 03, 2019
Product Marketing vs Product Management
I've experienced my fair share of change working in the software industry. In fact, over the last three years, I've reported to five different managers! This may sound like I'm complaining (okay, I am a little!), but in reality it's offered me the ability to understand my current role as Director of Product Management more deeply.
---
Prior to becoming Director of Product Management, I worked in both product marketing and product management. Spoiler alert, when it comes to product marketing vs product management - there's a lot of overlap! But there are some clear differences too. What I've learned is that these differences vary widely depending on the company (number of employees, departments, etc.).
Defining Product Marketing & Product Management
So…product marketing vs product management, what are the actual differences? Let's start off by defining each term. The Berkley Haas School of Business says "product managers (also known as PMs) are responsible for the overall success of the product."
They essentially create the product by guiding the development team throughout the entire process. This means they are in daily or weekly meetings, letting engineers and designers know what to build and when. They also define all the details about the product and then communicate this information to others.
On the other hand, once the product is built, it's the product marketer's job to work with marketing, sales, and the product team to bring it to market. But, even before the product is built, the product marketing manager (PMM) is responsible for fully understanding what customers need.
Okay now that you know the basics, let's break them down a bit more. What are the key responsibilities of a product marketer and product manager? And what's the overlap between the two roles?
Product Marketing vs Product Management: The Overlap
There is some overlap between these roles. Let's take a look at the two main overlapping responsibilities:
Understanding your customer's needs. Both PMs and PMMs need to stay in the know with what customers are expecting of the product and the future roadmap. For example, my company recently held a customer advisory board and both the lead product marketer and product managers facilitated the session.
Communicating product information to stakeholders. PMs and PMMs both communicate product strategy, messaging, and roadmap information to external customers and partners, as well as internal employees. For example, whenever my organization releases new features, product management oversees the external communications to customers. However, product marketing ensures it is clear and well-aligned with our company's overall product messaging. So again, both positions play an important role in communicating product information to company stakeholders.
Product Management
Now let's take a closer look at product management. Generally speaking, the product management team handles the following:
Researching competitors and their pricing
Defining the product roadmap, based on customer feedback
Leading the engineering effort based on the roadmap
Managing software license requirements
Communicating software changes to internal stakeholders
Communicating with customers when issues arise
So you may be wondering, what are the skills and education required for this role? You need to be a master communicator, highly organized, and detail-oriented. It's great to be skilled in project management, as you'll be communicating with multiple stakeholders and leading various product development efforts!
If you're looking for a role in software product management, it's good to know agile software development methods. It also helps to have a computer engineering background, but it's not required. Want to learn more about this position? Check out ProductSchool. You can take courses online and in-person, and their YouTube channel offers free resources.
Product Marketing
Okay, moving on to product marketing. Key responsibilities include:
Discussing company strategy and roadmap with industry analysts
Enabling internal stakeholders with product messaging (e.g. sales, marketing and customer service)
Defining product pricing
Interfacing with customers for market research (e.g. customer advisory boards)
Understanding the competitive market and how your company fits in
Defining the long-term product strategy
Supporting sales and marketing in external product messaging
To excel as a product marketing manager, you need to be a master communicator, highly organized, and detail-oriented (just like in product management). It's also critical to be able to communicate cross-functionally, meaning you can collaborate with other departments.
Do these sound like things you'd be good at? If you're looking to launch a career in this field, it helps to have marketing degree, as well. Check out these free resources to learn more about marketing. You could also shadow someone in product marketing at your current company or take some online courses on Udemy, Skillcrush, Lynda.com, or OpenSesame.
So...product management vs product marketing, you now know the key differences.
Product managers are focused on building the product and working daily with the development team to deliver on the product roadmap. Product marketers are focused on then delivering that product to the market, communicating the key messages to all stakeholders.
Both product management and product marketing play a critical role in the business - the departments have to work together to ensure products remain competitive in the marketplace. Knowing and understanding them both (and how they work together) puts you way ahead of other applicants!
From Your Site Articles
Related Articles Around the Web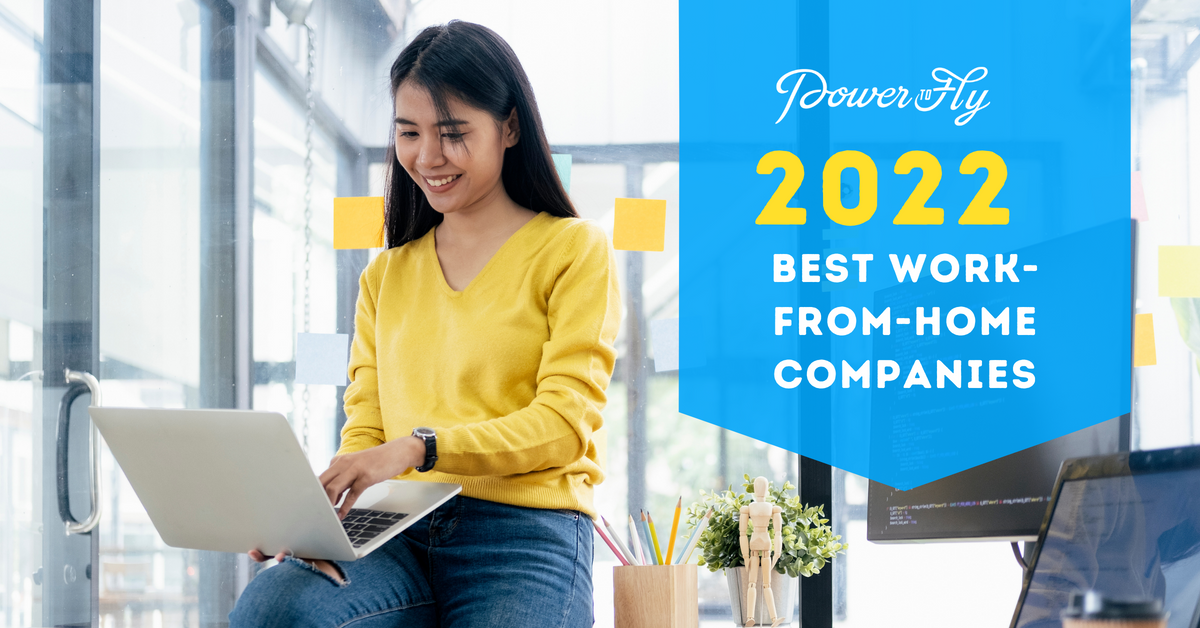 Featured Post
Every year, PowerToFly creates a list of the best work-from-home companies. Now that over half of the U.S. workforce is remote, compiling that list was a bit more challenging.
This year, we prioritized selecting companies that are remote-friendly—meaning they have both remote and in-person roles—but they have made long-term commitments to hiring and supporting employees who choose to work from home; and we think they have the perks, values, and organizational framework to allow all employees to flourish in their careers, regardless of location.
Keep reading to see our top 15 work-from-home companies for 2022, along with a description of what they do, why we like them, and who they're looking for.
PowerToFly's Best Work-From-Home Companies 2022:
Don't see what you're looking for? Check out a fill list of 5,000+ open remote roles here!
READ MORE AND DISCUSS
Show less
Stack Overflow
💎If you're looking for a career opportunity at Stack Overflow, don't miss this Inside The Team video! Watch it to the end to learn all about Stack Overflow's job openings.
📼 When considering applying for a career at Stack Overflow, there are some essential items you need to know about the company. Meet Ellora Praharaj, Director of Reliability Engineering, and Jon Chan, Director of Engineering at Stack Overflow, who'll go over some aspects of the engineering culture that they have at Stack Overflow, how the engineering team is growing, and what will tell you what they're looking for in new team members.
📼 If your dream is to pursue a career at Stack Overflow, Ellora and Jon share three essential takeaways to consider: first, be excited about building high-quality products with technology. Second: value collaboration- Stack Overflow has always been about how the power of community and working together can make the world a better place. And, last but not least, the third key takeaway is to get involved in Stack Overflow's mission, which means, participating in the major transformation that code development is bringing to the world. When you become a part of the Stack Overflow engineering team, you'll have a hand in shaping what the future may look like!
📼In order to make a successful career at Stack Overflow, giving and receiving feedback is a valued skill. As Ellora says, it's very important to create an environment where folks feel comfortable sharing and receiving feedback. This kind of environment is based on mutual respect, openness, and trust. In Ellora's experience, leading by example is the simplest way of demonstrating her approach. Being honest and focusing on the facts, by taking accountability and owning up when mistakes happen.
A Career at Stack Overflow - Be Part Of A Diverse And Dynamic Team
Stack Overflow is a place that's been built by developers and for developers. And what that means for the engineering team is the need to build a team that's as diverse and as dynamic as the community that they are serving. In Jon's words, when he first joined the company, as an out, queer, person of color, and a self-taught programmer, too, it was important that he joined a company that really made him feel comfortable being himself. When Jon joined Stack Overflow, he found that they weren't just supportive of him, individually, but really gave him the resources to pay that support forward. Not just to the team, the broader company, but even the developer community that Stack Overflow is serving, too.
🧑💼 Are you interested in joining Stack Overflow? They have open positions! To learn more, click here.
Get to Know Ellora and Jon
Ellora is a technologist with over a decade of experience working in fast-paced environments, building high performing teams, embracing the right technology for the job at hand with an eye on the long term implications of those choices, and a volunteer doing hands-on (non-digital) work. Jon is a technology leader interested in supporting causes related to technology education, diversity and inclusion, and cultural impact. If you are interested in a career at Stack Overflow, you can connect with Ellora Praharaj and Jon Chan on LinkedIn. Don't forget to mention this video!
More About Stack Overflow
Founded in 2008, Stack Overflow is on a mission to empower the world to develop technology through collective knowledge. More than 100 million people visit Stack Overflow's public platform every month making it one of the 50 most-visited websites in the world. Their private knowledge sharing and collaboration offering, Stack Overflow for Teams, is transforming how people work.
READ MORE AND DISCUSS
Show less
Loading...