GET EMAIL UPDATES FROM POWERTOFLY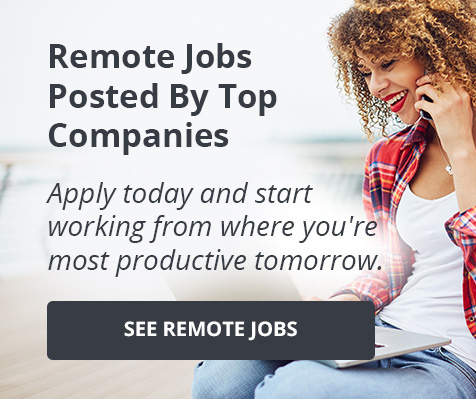 July 08, 2019
popular
15 Skills Every Project Manager Should Have on Their Resume
The ability to successfully execute projects from the initiation stage to completion goes beyond just technical know-how. To be effective, project managers must also work on developing the soft skills necessary to push projects to completion.
---
Whether you've already begun your career in project management or are hoping to pivot into the field, here are 15 skills that any you should seek to develop and showcase on your resume:
1. Leadership
At the end of the day, your job as a project manager is to lead your team. You need to set the vision and inspire others to achieve it - if you can do that, all while treating your team members with respect and consideration, you'll find that meeting your other goals as a PM is much easier.
2. Industry Expertise
You should know the ins and outs of your field and your company. Understanding the more technical aspects of the work you're overseeing will help you gain your team's respect, and track and evaluate their work more effectively. From understanding project management software to keeping track of emerging market trends, excelling in your own field is a non-negotiable necessity for a project manager.
3. Negotiation
When a group of people from diverse backgrounds are brought together to work toward a common goal, there is bound to be conflict. That's why one of the top project management skills is the ability to listen to all perspectives and find win-win solutions.
4. Communication
The ability to know what needs to be said and how to say it is the secret for building lasting relationships and a close-knit team.
5. Cost Control
The scope of a project manager's job profile extends beyond human resource management and also includes effectively handling logistics. Since budget management is an important part of the job, cost control becomes is commonly cited as a top project management skill. At the end of the day, delivering a project on time and under budget is your ultimate goal.
6. Team Management
If you want to land a job as a project manager, you need to know how to delegate tasks andkeep team members' professional goals aligned with larger organizational goals.
7. Risk Management
Project management is constantly evolving, as is its scope, As a result, you never know what kinds of projects or tasks might be thrown your way. . In these situations, having a solid foundation in risk management will help you navigate unfamiliar terrain and make strong decisions..
8. Organization
As a project manager, you could be overseeing different projects of varying natures simultaneously. The ability to stay organized and keep your team operations streamlined by prioritizing multiple complex tasks at the same time is crucial.
9. Critical Thinking
You need to be skilled at analyzing the pros and cons of each decision, and thinking logically in order to reach conclusions.
10. Technical Writing
From updating external stakeholders on projects to internal team communications, your ability to succinctly and clearly explain a project with written updates is crucial. s.
11. Mentoring
As a project manager, you will work with different teams in different environments, and each team member will possess a different skill set. Considering this diversity, mentoring is another key skill you should aim to master over time. It opens up a whole new window of opportunity to ensure your team reaches its max potential.
12. Adaptability
Given the diverse nature of the job, adaptability is a crucial skill for any project manager. From getting along with team members from diverse backgrounds and experiences, to quickly adapting to new technologies, product trends, geographical locations and user demographics, good PMs know how to adapt to the situation they're in.
13. Resilience
Even though no project manager sets out to watch a project spiral downhill, every PM eventually encounters a project that just doesn't go quite right. The resilience to turn around a project that's performing poorly is key - and showcasing this resilience on your resume will help set you apart from your peers.
14. Quality Control
A project manager must not only see a project through from initiation to closure, but also ensure the end product is in line with the purpose it has been designed for. Therefore, spending time and energy on the quality of your deliverables is a hallmark of a good project manager.
15. Sense of Humor
Humor is an important people skill. For a job that largely entails managing teams of professionals, the ability to laugh and lighten up the situation when things look grim is crucial. A project manager who relies on a good sense of humor to earn goodwill is much more likely to have team members who are willing to go the extra mile when necessary.
Why Do These Project Manager Skills Count?
Reports released by the Project Management Institute indicate that the need for individuals with diverse skills in the field of project management will grow by 87.7 million by 2027 and that the success rate of a project is likely to increase by 40% when the project manager possesses the essential skills to do the job well.
If you are looking at building a career in this field, acquiring and honing these skills - and figuring out how to showcase them on your Project Management resume - will help you stand out from the crowd.
Related Articles Around the Web
Talent
10 Full-Time Roles You Can Do Remotely! [Updated Sept 2021]
[This article was updated September 20, 2021]
Work-from-home jobs sometimes get a bad reputation: low pay, repetitive work, micromanagement... the list goes on. But if one good thing has come out of 2020, it's that it's redefined working from home. Remote work has come a long way, and the opportunities to work from home in 2021 are more promising than ever before.
If you're like me, and freelance, task-oriented remote jobs like article writing, data entry, transcription, or professional survey taking (yep, that exists), aren't your thing - don't worry. There are more full-time remote opportunities than ever before that offer you the freedom to manage your own time, the security of consistent monthly income, the support of a team, and the promise of growth. In fact, we've got close to 5,000 on PowerToFly.
So, if you're looking for a remote opportunity in 2021 that will push you to develop professionally, look no further than our list of the 10 best work-from-home jobs. And by best, we mean fun, challenging roles that will help you grow, while making a respectable income.
All the jobs listed have average salaries between 45 and 119k, and have average or higher-than-average growth potential (based off of the U.S. Bureau of Labor Statistics' predictions for growth from 2018 to 2028 and/or LinkedIn's 2020 Emerging Jobs Report).
10 Best Work-From-Home (Remote) Jobs for 2021
Jobs sorted from highest to lowest average salary. (Salary data taken from ZipRecruiter, Glassdoor, LinkedIn, and/or the U.S. BLS depending on availability and specificity to remote roles.)
-----

Interested in one of the roles above? Check out these resources for landing your dream remote job and get ready to reap the full benefits of remote work in 2021 - doing what you like, where you like. Good luck!
[A version of this article was originally published on Dec. 19, 2018]

READ MORE AND DISCUSS
Show less
Loading...