GET EMAIL UPDATES FROM POWERTOFLY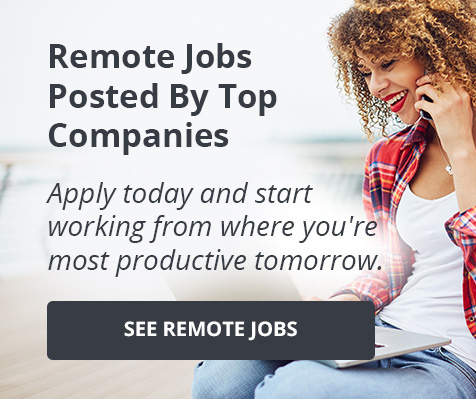 GET EMAIL UPDATES FROM POWERTOFLY
HeForShe's third anniversary event in New York, September 20, 2017
October 31, 2018
PwC
HeForShe Turns Three: What Leaders Must Do to Accelerate Progress towards Gender Parity
Below is an article originally written by Robert E. Moritz, Global Chairman at PowerToFly Partner PwC, and published on September 20, 2017. Go to PwC's page on PowerToFly to see their open positions and learn more.
This morning, I joined heads of state, university presidents, global CEOs, and hundreds of advocates from across the world to celebrate the third anniversary of HeForShe. I'm honored to be a HeForShe IMPACT 10x10x10 Champion, a role I share with 10 heads of state, 9 other global business leaders, and 10 university presidents committed to achieving global gender equality.
It is exciting to be part of an initiative that has such a broad and deep reach: the 10 HeForShe heads of state lead more than 550 million citizens around the globe; the 10 global CEOs lead companies that employ more than a million people in 190 different countries; and the 10 University Presidents come from 8 countries on 5 continents, and lead institutions with a total of more than 700,000 students and over 40,000 faculty members.
Even more exciting is the opportunity to drive real change through this initiative. Consider that this year the President of the Republic of Malawi has successfully championed ground-breaking amendments to Malawi's constitution to outlaw child marriage. This change led to the annulment of over 3,500 child marriages and the return of over 1,500 girls to school. In Iceland, the Prime Minister has committed to eradicating the gender pay gap by 2022 by requiring all companies with 25 or more staff to obtain a mandatory certification of pay equity. The 10 University Presidents have collectively committed to eliminating gender-based violence on their campuses, with over 30 solutions generated thus far to help reach that goal.
Here at PwC, we're moving forward or have delivered on our three HeForShe commitments. We have moved the needle on leadership diversity with a gender-balanced Global Leadership Team. And while this is progress, we also recognize it is not enough. We will continue to strive for that same degree of gender diversity across all levels and business areas of the PwC network., and look to help others outside of PwC do the same.
To be clear, a diversified leadership team is important, but gender parity cannot be boiled down to a leadership statistic. Parity requires a culture change, and that, in turn, requires that minds change. Based on PwC's experience working toward that goal, I want to share four leadership lessons I've learned that each of us — regardless of where you are in an organization — can apply to create meaningful change:
Check your day-to-day behaviour
A little effort can go a long way when it comes to daily routines and habits. For example, think of the daily meetings you lead or attend. As a leader, are you inviting the right balance of views and backgrounds to the table? Are you creating a space where all attendees feel empowered to speak up? Are dissenting viewpoints — including calling leadership to task — encouraged?
Get out of your personal bubble
In the busyness that is modern work life it can be too easy to get trapped in our own workplace bubble. We've all got to prioritize more learning, reading, and engagement to increase our awareness of different points of view, understand experiences that our not our own, and be conscious of our blind spots. For example, did you know that globally an astounding 31 million primary school age girls do not attend school, and of those, almost 55% are never expected to attend? That two thirds of the 781 million adults who are illiterate worldwide are women? Or that in almost every country in the world women are underrepresented at every level of the corporate pipeline? The PwC and HeForShe global online learning module (one of PwC's commitment to the HeForShe initiative) — Building Gender IQ — is a great place to start learning about why this matters and how gender equality benefits everyone. And I encourage you to link what you learn back to your everyday reality so that you can influence change at work, home, or in society.
Leverage data
At PwC, we are using data to transform our diversity and inclusion strategy and approach. Data allow us to focus our interventions on critical areas that will move the dial. As a leader, I've seen the impact this has had, and I strongly encourage leaders to accelerate progress by leveraging data in their organisations to mitigate behavioural and process barriers. You can learn more about the specifics of our PwC approach in the HeForShe IMPACT Parity report.
Be an inclusive sponsor of talent
PwC research shows that women today have greater career expectations than any previous generation. But talent and ambition are often insufficient, because advocacy remains critical to career progression. Inclusive talent management means having the skills to recognize the best talent for any given opportunity and moving away from sponsoring and promoting people who look/think/act/sound like you. I encourage all of us to think about the critical touch points that will support female talent progress. Have feedback and career discussions with talent more than once a year. And don't make assumptions like "Lisa won't want to travel because she's a new mother" or "I won't put Petra on this priority project because she has never expressed an interest in this client directly to me." Don't assume, ask! Leaders have a vital role to play by creating the right tone at the top, inspiring women, and helping them to reach their full potential.
The lack of workplace diversity can seem insurmountable at times, and it's easy to question whether we'll ever achieve equality. Well, I think we can, and I think HeForShe is going to be one of the critical tipping points for gender parity in the coming years. Why? Because the responsibility for and the benefits of gender equality belong to us all — not just women. We can and must all play our part in making change happen.
Find out more about PwC's role as a HeForShe Corporate Impact Champion and make your commitment here.
Loading...