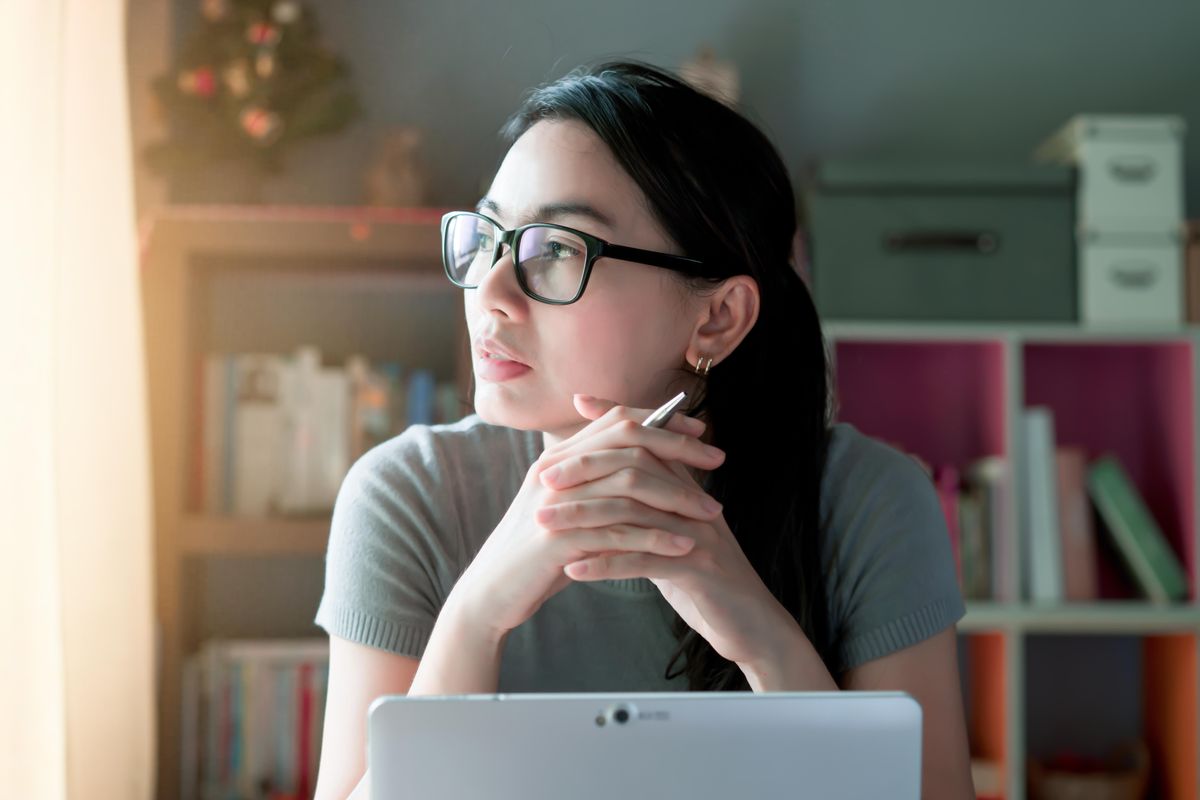 Starting out as a viral trend on TikTok, the phrase "quiet quitting" has since taken over headlines everywhere from NPR to the Harvard Business Review. But what, exactly, is quiet quitting — and why are so many business leaders getting this so-called "crisis" wrong??
What is quiet quitting?
Per Psychology Today, "quiet quitting" isn't actually quitting in the two-week notice sense of the word. It's when employees keep doing their job, but only do the work that's in their job description or covered by their explicit responsibilities. No going above and beyond. No late hours. No taking on extra projects that don't come with extra remuneration.
Gallup similarly defines the trend as employees who are "not engaged" at work — people who "do the minimum required and are psychologically detached from their job." Per their research, that's a full 50% of the American workforce.
Why quiet quitting isn't actually a crisis
As a burgeoning attitude toward work, quiet quitting makes perfect sense. With the challenges and stresses of the last few years impacting all workers — but especially working parents, people of color, women, and other marginalized groups — employees are looking for ways to set boundaries, disengage from work, and find working rhythms that work for them and their lives.
And that's something companies should be supporting. Employers' responsibility, after all, isn't to slap a Band-Aid on the problems that are driving quiet quitting in order to get productivity metrics up. It's to create the conditions for employees to succeed, with work that can be accomplished within reasonable working hours, and to incentivize and tangibly reward any engagement that goes beyond quiet-quitting levels.
It's time we got this clear. Quiet quitting was never the crisis. Expecting employees to go above and beyond at work in order to maybe stand a shot at a pay raise and promotion next year was.
If you want to ensure your company culture is creating opportunities for folks to feel truly engaged, we've rounded up the steps to take below.
8 things your company needs to do to stop facilitating quiet quitting
Quiet quitting doesn't mean that employees don't want to work. It means that everyone — employees and employers alike — are recognizing, more than ever, that the workplace can and should be evolving to meet the needs of everyone involved in making work happen. Here are some ways that companies can ensure they are doing that, sourced from McKinsey research on burnout and engagement:
1. Hold your leadership accountable.
Culture is set by the people on the ground, and you need to know that your managers and leaders are creating a culture that's supportive of mental health. This looks like incorporating mental health questions into regular employee satisfaction surveys, so you have data to track, and including the management of employee well-being as part of how leaders are evaluated and compensated. It also means getting rid of toxic leaders.
2. Destigmatize mental health and boundaries.
Most employers know that stigma exists at work, despite best intentions to fight it. But when employees are afraid to ask for help with mental health needs or to request accommodations so they can do their best work, everyone suffers. Companies can work to destigmatize the issue by highlighting senior leaders' own experiences with mental health. Vulnerability can help promote psychological safety, as can rewarding employees for setting boundaries and using mental health and wellness benefits.
3. Evolve the kind of benefits you offer.
45% of people who have recently left their jobs said that their care responsibilities were a big part of their decision. Do the benefits your company offers reflect that reality? For instance — if employees must be on-site, can you offer on-site childcare? If not, do you offer a childcare stipend? Do you know what issues they are most struggling with, and are you responding?
4. Promote sustainable working hours.
Do your employees need to be at work — whether online or at the office — from 9 a.m. to 5 p.m.? Or can they set those hours to fit their own schedules? Do you have flexible work policies that are available to everyone, no matter their level of seniority? Hybrid work can facilitate unfair treatment when policies aren't clear and universally applicable.
5. Provide opportunities for employees to build social ties.
Another reason employees are disengaged at the office? Lack of social support. It can be hard to make connections over video calls and chat, especially for new employees or those who haven't worked remotely before. Investing in team building can help give employees access to social connections that make their work more meaningful over time.
6. Enable right-size workloads.
As employment has ebbed and flowed over the pandemic, and especially now during the Great Resignation, many companies are finding themselves short-staffed. But piling more work on the people who have stayed isn't a sustainable solution — it just speeds up their own burnout. Creating
7. Facilitate upskilling and reskilling at work.
Per the McKinsey study linked above, employers who offer reskilling and upskilling opportunities end up with more engaged employees. It pays off for everyone involved: giving employees the chance to laterally move into a different job in order to learn a new set of skills can predict employee retention 250% more than compensation can, for instance.
8. Strengthen your commitment to DEIB.
Employees don't want to work somewhere they don't feel like they belong. McKinsey calls out five key action areas when it comes to making a DEIB commitment real: ensuring representation, holding leadership accountable, increasing transparency (like with analytics on promotions and pay), tackling issues with a zero-tolerance policy, and embracing intersectionality.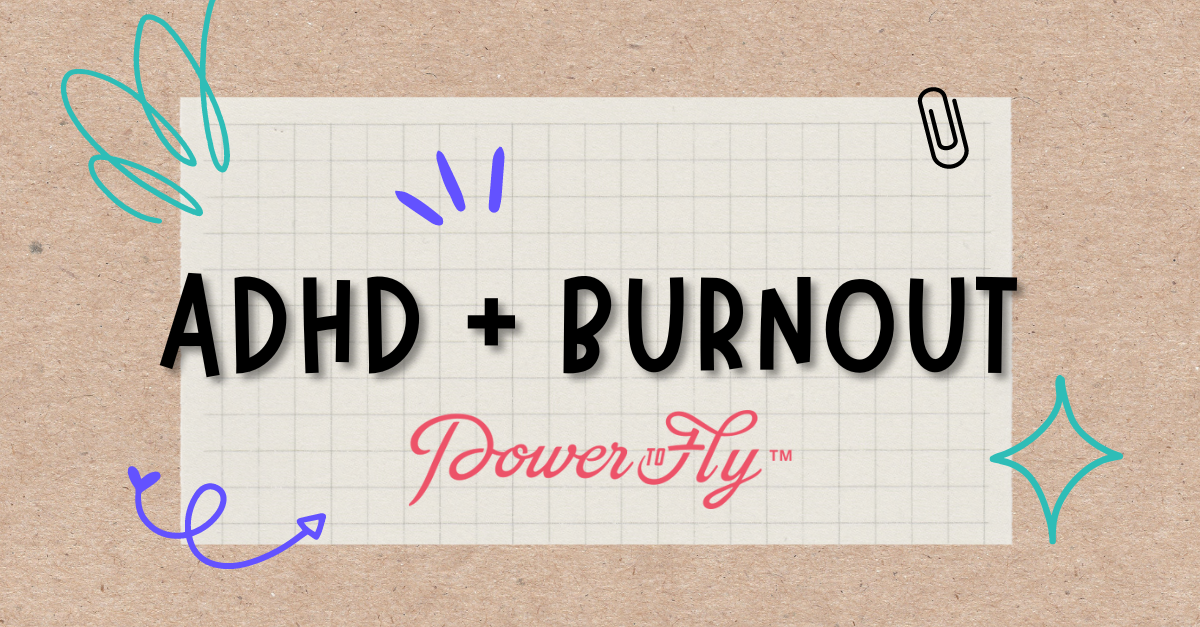 Diversity, Equity, and Inclusion
Have you ever been so exhausted that you quit your job?
You may have been experiencing burnout.
Burnout is characterized by overwhelming exhaustion, detachment from your work, and a sense of ineffectiveness.
And while anyone can experience burnout, if you have ADHD, you may be more susceptible to it.
Before you get to the point where quitting feels like your only option, there are steps you can take to set healthy boundaries and start feeling more like yourself again. Read on to learn how you can recognize burnout in yourself, and what to do if you're experiencing it!
How Does ADHD Burnout Feel?
There are some clear signs that you're burning out, but ADHD can make the descent to burnout harder to detect. These warning signs include:
Lack of motivation - not wanting to do the things you need to do or the things you love.
Exhaustion - feeling overly tired both mentally and physically.
Irritability and mental fatigue - feeling short-tempered, mean, or like you snap easily.
Physical discomfort - body aches, low energy levels, and general pain.
Negative outlook - the tendency to find something wrong with nearly everything.
Emotional dysregulation - feeling weepy, sad, or unable to smile or connect with others.
Generally, burnout starts with taking on too much. Exhaustion creeps in, and you feel like every day is working against you because you are constantly overwhelmed. You may start to feel like the entire world is spinning out of control, or like no matter what you do you can't keep up (or catch up).

If this resonates with you, you might be on the road to ADHD burnout.
Why People with ADHD Can Be More Susceptible to Burnout
So why does ADHD make some folks more susceptible to burnout? There are a few common ADHD traits that often result in behaviors correlated with burnout (taking on too much, working too long, etc.):
Hyperfocus - ADHD is not exclusively about attention deficits. In fact, hyperfocus is the opposite – a deep, intense concentration to the point of being oblivious to your surroundings. Per WebMD, hyperfocus is a state of highly-focused attention that lasts for an extended period of time. You concentrate on something so hard that you lose track of everything else going on around you. When hyperfocus sets in at work, it can be hard to unplug or be aware of the people and environment around you.
Time Tracking - Losing track of time is one thing, but if you find yourself losing track of hours without realizing it, that could be related to burnout. People with ADHD perceive time not as a sequence of events the way others usually do, but as a diffuse collection of events viscerally connected to the people, activities, and emotions that fill them.
Difficulty Prioritizing - Do you take on too much and then struggle to prioritize it? When someone asks for help, does everything often go to the wayside so you can jump in? Or maybe the daunting anticipation of the tasks ahead prevents you from starting. Per ADDitude, ADHD impacts your temporal processing abilities, which can affect executive functioning.
Combating ADHD Burnout
If you think you may be suffering from ADHD burnout, there are a few ways to take back control. Here are three tips for combating ADHD burnout:
Reserve Your Yeses - Pump the brakes when you recognize the early signs of ADHD burnout. Start reserving your yeses right away. Say no, and practice not apologizing. It is okay to say, "I have a lot on my plate right now and cannot take that on. Thanks for thinking of me." Saying no is nothing to apologize for, and it should be celebrated! You are working to protect your energy above all else.
Practice Over-Estimating - If you think you could knock something out in a day, give yourself a week. Overestimate on time and allow yourself the grace to have a little more time than usual to complete projects. Slowing down when starting a new job or role will help you produce high-quality work and prevent ADHD burnout.
Drop the Mask - Be honest with your employer and friends. Let them know that although you seem to keep up internally, you struggle. Identifying ADHD burnout from the outside can be extremely difficult. Your honesty and transparency will position you to determine if your environment is supportive and inclusive.
How to Support Colleagues Dealing with ADHD Burnout
The experiences above may not resonate with you personally, but perhaps you've noticed other people you work with describe or experience them.
If you're a manager, there are several ways you can support colleagues with ADHD (as well as neurodivergent employees more generally) to help prevent burnout. Ask for clarity on when they have felt the most supported at work. Discovery questions like, "how did you feel at that time?" or "how was the pace of that project?" can help you to understand their actual capacity.
Download this free guide
if you're looking for more ways to support your neurodivergent coworkers. Work with your DEIB and HR team to develop new neurodivergent inclusivity standards to help you stay ahead of the ADHD burnout cycle.
READ MORE AND DISCUSS
Show less
Loading...