GET EMAIL UPDATES FROM POWERTOFLY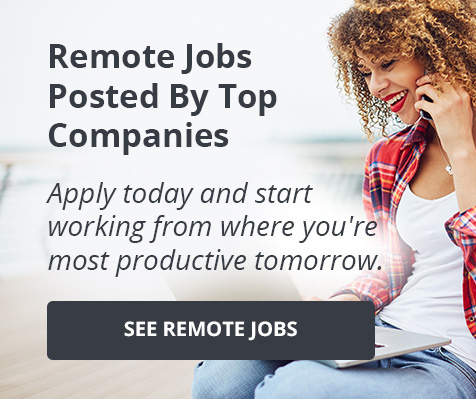 June 22, 2018
GitLab
This GitLab BDR Shares How The Whole Company Works Remotely and Challenges Biases
Meet Lanice Sims of GitLab
Lanice Sims, a Business Development Representative at GitLab, was not looking for a career in tech but once she got an inside look at how technology is making our lives easier, she was hooked.
I reached out to Lanice to discuss her sales philosophy, the benefits (and challenges) of working in an entirely remote company, maintaining a strong work-life balance in a 24/7 world, and how companies who want to be inclusive and diverse must begin their journey with honesty.
---
Q: What is your role at GitLab and what are some of your responsibilities there?
A: As a Business Development Representative, I identify where a customer is in the sales and marketing funnel and take the appropriate action. Essentially, I make sure people who display interest in GitLab get the right information and assistance they need.
Q: You've mentioned that you didn't think too much about technology until a few years ago when you began working for a sports tech company. What prompted your decision to enter the tech world?
A: One of my friends started working at SportsEngine. She spoke highly of the manager and people, so I decided to interview and got the job. I wasn't looking for a role in tech, but once I started engaging with the platform at SportsEngine and saw how technology is used to essentially make our lives easier, I kinda fell in love.
Q: After now working in tech for several years, how has your perception of it changed?
A: My perception of it is still the same. I think with the right attitude and tools, you can build things that will help make our lives better and efficient.
Q: Can you elaborate a bit further about your sales philosophy?
A: I believe the point of sales is to help people navigate different solutions and help them land on the right one. People open up to me about issues they are having with their workflow and it is my job to help them decide if our solution makes sense for them.
Q: Sales can often seem like a 24/7 job. How do you maintain a strong work-life balance?
A: It's important for me to take care of myself. Before GitLab, I learned how to be efficient at work and even practiced not taking my computer home. We live in a world where everything seems urgent, but that is not the case. Even with my personal life I practice turning off my notifications.
Q: Much like PowerToFly, GitLab is a fully remote company. How do you maintain clear communication?
A: We practice asynchronous communication, which helps people understand the difference between urgent and important. With remote work, it can be easy to blend your work life with your personal, so we set boundaries.
Q: You came into your career somewhat unexpectedly. What advice would you give to other women who are recent college graduates and are trying to decide their career direction?
A: I would say you are smart, capable, competitive, and you need to go for it. I was told "no" for about a year. And it was hard dealing with that rejection but it also probably helped prepare me for sales. I had a good support system, so getting through the hard days was easier. I think building a community of people that will root for you is key. It makes a difference.
Q: What steps do you think companies, and GitLab in particular, can make to build a team that is racially and gender diverse?
A: If companies want to be "diverse and inclusive" they need to be honest about where they are currently. I think that acknowledging a problem exists is where we start, and recognizing that it may be different for different companies. We need to start challenging our biases. At GitLab, we recognize that we are far from perfect, which is a start. It's awesome we are a fully remote company as it allows people from all over the world to join and contribute to GitLab, while accommodating those who cannot and/or prefer not to work 9-5. We are also family friendly, which can be a huge plus for those with children.
Talent
10 Full-Time Roles You Can Do Remotely!
Work-from-home jobs sometimes get a bad reputation: low pay, repetitive work, micromanagement... the list goes on. But if one good thing has come out of the pandemic, it's that it's redefined working from home. Remote work has come a long way, and the opportunities to work from home in 2022 are more promising than ever before.

If you're like me, and freelance, task-oriented remote jobs like article writing, data entry, transcription, or professional survey taking (yep, that exists), aren't your thing - don't worry. There are more full-time remote opportunities than ever before that offer you the freedom to manage your own time, the security of consistent monthly income, the support of a team, and the promise of growth. In fact, we've got over 5,000 on PowerToFly.
So, if you're looking for a remote opportunity in 2022 that will push you to develop professionally, look no further than our list of the 10 best work-from-home jobs. And by best, we mean fun, challenging roles that will help you grow, while making a respectable income.
All the jobs listed have average salaries between 45 and 119k, and have average or higher-than-average growth potential (based off of the U.S. Bureau of Labor Statistics' predictions for growth from 2018 to 2028 and/or LinkedIn's 2020 Emerging Jobs Report).
10 Best Work-From-Home (Remote) Jobs for 2022
Jobs sorted from highest to lowest average salary. (Salary data taken from ZipRecruiter, Glassdoor, LinkedIn, and/or the U.S. BLS depending on availability and specificity to remote roles.)
-----

Interested in one of the roles above? Check out these resources for landing your dream remote job and get ready to reap the full benefits of remote work in 2022— doing what you like, where you like. Good luck!
[A version of this article was originally published on Dec. 19, 2018]

READ MORE AND DISCUSS
Show less
Loading...