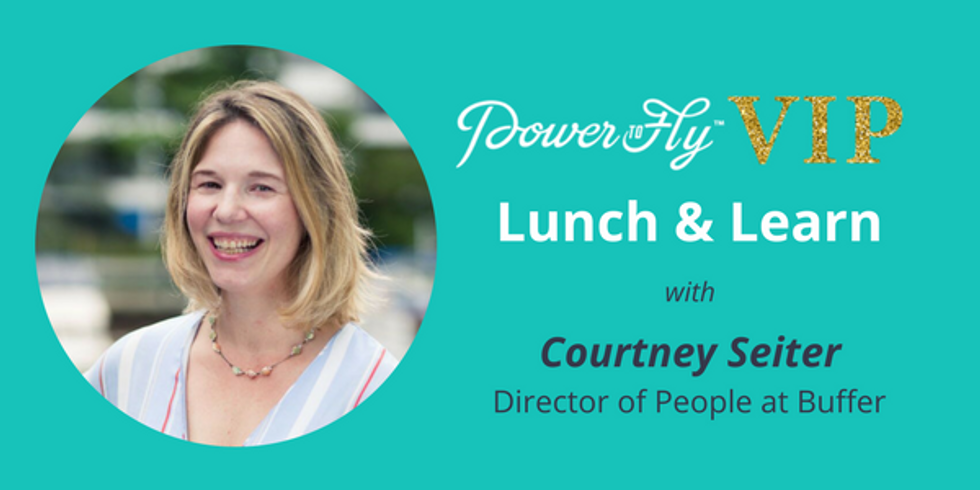 Buffer
An Inside Look At Our VIP Office Hours With Courtney Seiter
Courtney Seiter is the Director of People at Buffer, a fully remote company hiring through PowerToFly. In addition to working as Buffer's Director of People, Courtney has a knack for writing - she's appeared in TIME, Fast Company, Lifehacker, Inc., and more. With four years of professional remote work experience, Courtney has a wealth of knowledge about the characteristics of successful remote employees and workplaces.
On May 18th, Courtney sat down with a small group of PowerToFly VIPs and provided tips for landing a top remote job as well as advice for being successful remote team members. Would you like access to informative, valuable, and exclusive chats with successful women like Courtney? If yes, then click here to become a PowerToFly VIP and join our community of women committed to empowering one another.
---

Q: What do remote companies look for in a candidate? (outside of the job description)
Courtney Seiter: In my experience, the main thing we're looking for in a candidate is communication skills. The ability to communicate is important in any job, but it becomes even more important when you're working remotely. People tend to miss elements like body language, that make communication a little bit easier when you're working face-to-face. We really have to over-communicate as a remote team, and that means we overzealously look at every word in a remote job application and how that person is expressing themself.
Q: Can a bad interview be rescued? How?
CS: I've had this happen before with candidates who didn't know the answer to a question and they let it impact the entire interview. The best way to recover is to just scooch right past it and don't dwell on it. Do it with confidence, and then, at the end of the interview, it's totally fine to correct or clarify points and reflect on a question.
Q: What's it really like working on a remote team?
CS: This is kind of a hard question to answer in a succinct way, but the highs are high and the lows can be low depending on your personality type. The main takeaways are that folks love it, and once you've had a remote job, you tend to want to work remotely forever. That's probably a sign that it's going pretty well for folks. The number one drawback to the experience tends to be loneliness. So, if you're a real extrovert—you thrive on experiences with others, being in the same physical space, and having that energy—it might be tough for you. You might be able to supplement that with joining a coworking space or finding a community in some other way. It's not impossible, but that can be a challenge when working remotely.
Q: How can I increase diversity in my "bro" team?
CS: I have so much empathy for these situations because these are hard topics and issues. It's going to take a lot of patience to get there. It's also really great if you can see the groundswell happen within your own team. Change can happen, and it's going to feel slow and hard, but you have to take a minute and enjoy those little victories on the way to getting to the big mountaintop.
Q: How can I prepare for a remote career transition?
CS: If you're trying to transition to remote work, it might be great to talk with your company about working remotely once a month or however often it makes sense for you. Then, you can say that through your experience working remotely you were able to accomplish X,Y,Z, and show them what you've achieved in your "trial period". Just a little bit of remote experience can help if you're looking to transition, but more importantly it's the traits, like being self-motivated and communicative that warrant the most success.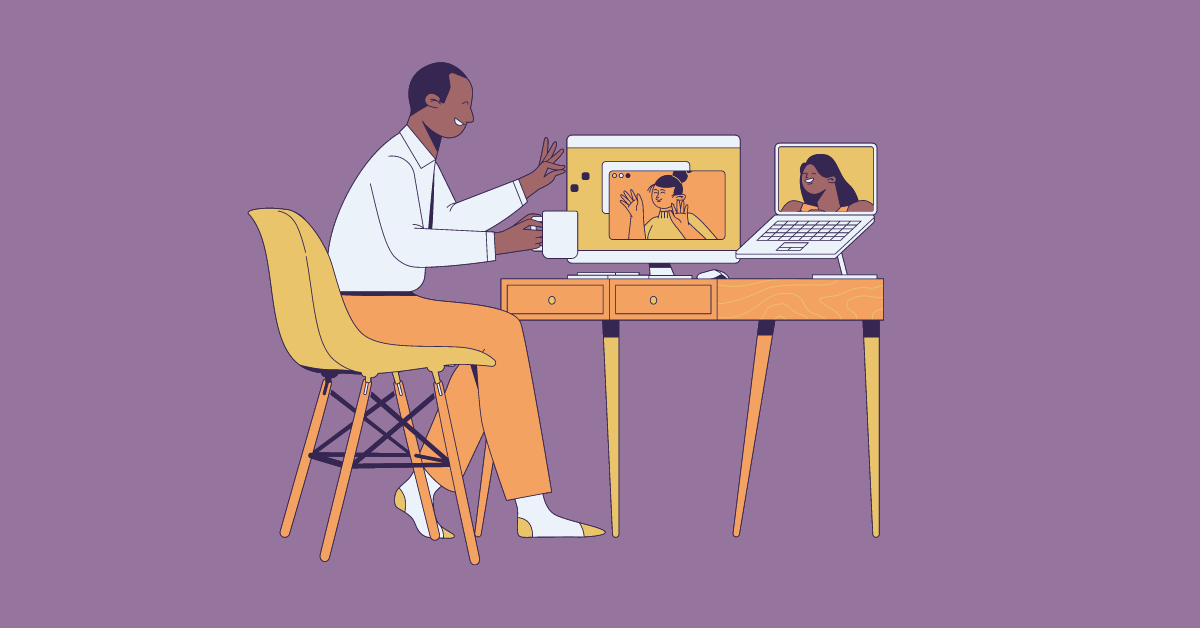 Upskilling and Development
As a result of the COVID-19 pandemic, millions of workers have turned to remote work. Before the pandemic in 2019, 22% of employers offered at least some remote work. Now in 2022, that percentage nearly doubled to 40%. The shift to remote work has become beneficial for me and many of my friends who are recent college grads starting their careers. It's allowed us to dictate our own time and save money from commuting, spend more time with loved ones at home, and have the flexibility to travel and build connections from anywhere. Remote working has also changed how people network for jobs. We have more options now.

Since remote networking is so new, it can be challenging to understand how to do it effectively. Read on to learn my top tips for networking for a remote job.
1. Connect with your high school or college.
The schools you went to want to see you succeed! Connect with old professors, classmates, or alumni on social platforms like PowerToFly or LinkedIn. You can find connections through sports teams, clubs, or topics of interest that will help you build stronger relationships. Don't be afraid to ask them for advice, mentorship, or even introductions.
2. Join a class!
Have you ever had a hobby that you never had the chance to pursue? Coding? Running? Painting? It's never too late to learn something new. Plus, spending time doing what you love will introduce you to other people who love the same thing. Not only will this help expand your social circle, it can also help your career! Once you feel comfortable, talk to your classmates about your work, and ask them about theirs. The perk of classes like these is that you will build relationships with people from all different career backgrounds which will help you determine your career path, especially if you are looking for a mid-career pivot.
3. Register for the Early Career Summit.
My friends and I are very excited to join PowerToFly's Early Career Summit this fall to meet the inspiring founders and CEOs of incredibly impactful companies. This is a great opportunity to get useful tips and learn about different perspectives, professions, and topics that you may be interested in.
4. Attend a virtual job fair and connect with leaders who inspire you.
Job fairs are great for meeting people who can be helpful because everyone attending is there to network! Job fairs at PowerToFly are a great place to meet hiring managers and recruiters from our sponsoring companies. If you come prepared with a resume it is an opportunity to make a great first impression with a company. After the virtual job fair, remember to connect with the people who stuck out to you and introduce yourself on PowerToFly or LinkedIn. Make sure to tell the recruiter who you are, and highlight what stood out to you about their talk.
5. Offer to help.
People really value your help (when it's needed). If you know someone in your network looking to hire a web designer and you know a great place to find one, don't be afraid to make the connection! If you see a job opening that would be great for someone in your network, let them know! Helping people in this way will help build your trust and credibility.
Remote networking has its differences from in-person networking, but it has never been easier to have access to social platforms that can help create connections. It will take some creativity and hard work, but once you have the appropriate mindset the options are endless.
READ MORE AND DISCUSS
Show less
Loading...