GET EMAIL UPDATES FROM POWERTOFLY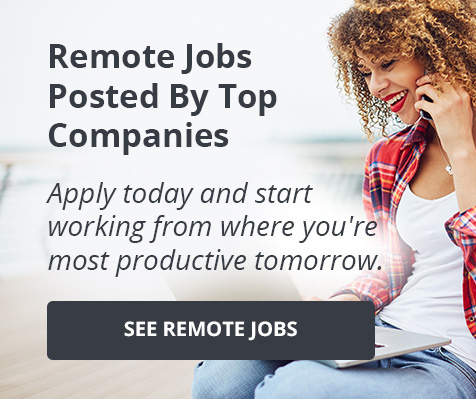 April 24, 2020
popular
Struggling to Establish a Remote Onboarding Process? Try These Tips + Download Our Free Checklist!
Onboarding is a vital step in any company's growth. For new employees to be able to make the impact they were hired for, they first need to be oriented to and trained up on a company's history, mission, and workflows, while meeting and building relationships with their new team and understanding their new responsibilities.
Check Out Our Customizable Remote Onboarding Checklist
Download Now
---
Normal onboarding is complicated enough, and all-remote onboarding—which comes with extra reliance on tools and tech and less options for in-person bonding—can seem even harder to plan and execute.
But here at PowerToFly, we've been a remote-first company since we started connecting companies to women in tech six years ago. Our 50+ employees work all around the globe. As we've grown to help more and more companies bring diverse talent onto their teams, we've gotten plenty of practice working remotely, including how to successfully remotely onboard a new team member.
We've come to see remote onboarding as a unique set of challenges and opportunities. Managed well, they allow a company to set a new hire up for success. Managed poorly, they contribute to the sobering statistic that 31% of employees have left a job in the first six months, with 68% of those leaving in the first three months. Here's how we look at it: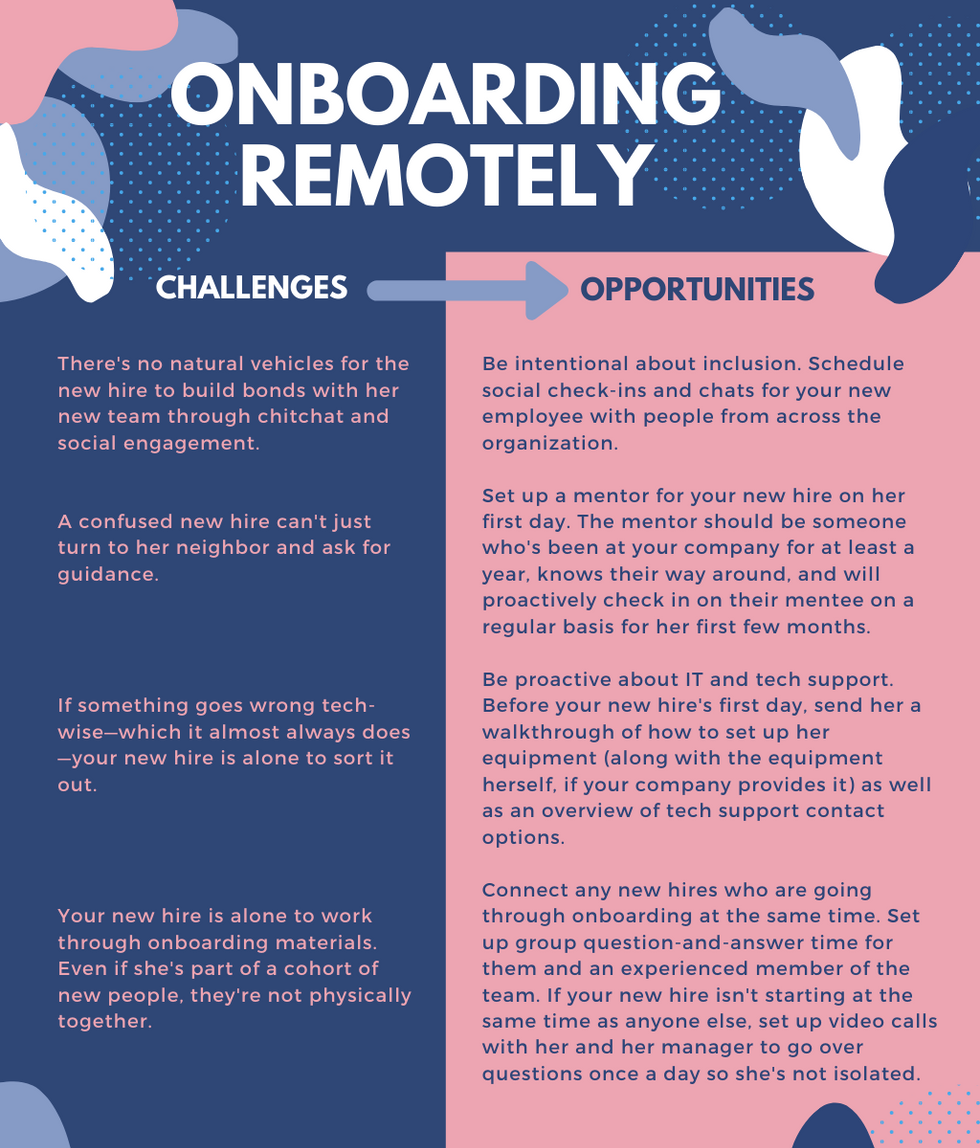 Whether your company is 100% remote all the time or you've moved remote to respond to the global health crisis we're all currently facing, having a solid remote onboarding plan is a key part of closing the loop on hiring and recruiting and reaping the benefit of finding new team members.

How to Onboard Remote Employees
Keep in mind a few general principles that apply to remote work in general:
Communicate, communicate, communicate. When your team doesn't sit in the same space, you need to rely extra on thoughtful communication to make sure everyone feels included and is up-to-date on what's happening. Written communication is best for asynchronous communication—that is, communication across time zones or when you don't need an immediate response—and verbal (whether through phone or video) is best for building rapport, sensitive topics, or dealing with quick-moving variables or crises. Experiment with what works best for your team, but definitely try to fall on the side of over-communicating (and documenting that communication with open and perusable channels) versus leaving them in the dark.
Don't micromanage. Trust. Yes, it's weird that you can't look over someone's shoulder as they respond to a help ticket or swing by their cubicle to check in on their code. But don't try to make up for the lack of in-person contact with smothering your team or micromanaging their every move. Make sure they know what their responsibilities and deliverables are and that you're there to help, but then trust them to get their work done and pull you in as needed. Obviously, for a new hire, you can be more proactive about checking-in, but even with your newest team members, make sure they know trust is automatic, and not something that has to be earned.
Team building is vital. You may not be able to go to happy hour together every Friday, but there's a myriad of ways you can bring team spirit to work, and it's important that you do so. People who feel supported and part of a work community are more likely to stay at your company long term.
With those challenges and opportunities in mind, and a good understanding of remote-first principles, you're ready to build your own remote onboarding guide. We've gotten you started with a customizable version of our tried-and-true remote onboarding checklist, ready for you to download and start using right now.
It provides a detailed walkthrough of the first four weeks of onboarding a new employee, and guidance on how to adapt the checklist to your business and your department.
If you'd like to create a smooth, memorable-in-a-good-way onboarding experience for your new hires, download our Customizable Remote Onboarding Checklist and get started today.
Check Out Our Customizable Remote Onboarding Checklist
Download Now
popular
According to a recent study, anti-Asian hate crimes have risen 150% since the pandemic started. But these acts of violence are not new — they are part of a much larger history of anti-Asian racism and violence in the U.S.
That makes celebrating Asian American and Pacific Islander Heritage Month (which was named a month-long celebration in May by Congress in 1992 "to coincide with two important milestones in Asian/Pacific American history: the arrival in the United States of the first Japanese immigrants on May 7, 1843 and contributions of Chinese workers to the building of the transcontinental railroad, completed May 10, 1869") this year all the more important.
As we reflect on recent events and how they fit into a much larger history of discrimination, we're also taking time to celebrate and acknowledge the many achievements of the AAPI community.
We asked several of our partner companies what they're doing to honor AAPI Heritage Month at work, and we were inspired by the range of responses, covering everything from campaigns to #StopAsianHate to educational events on AAPI history.
Here's what they're doing, in their own words:
READ MORE AND DISCUSS
Show less
Loading...