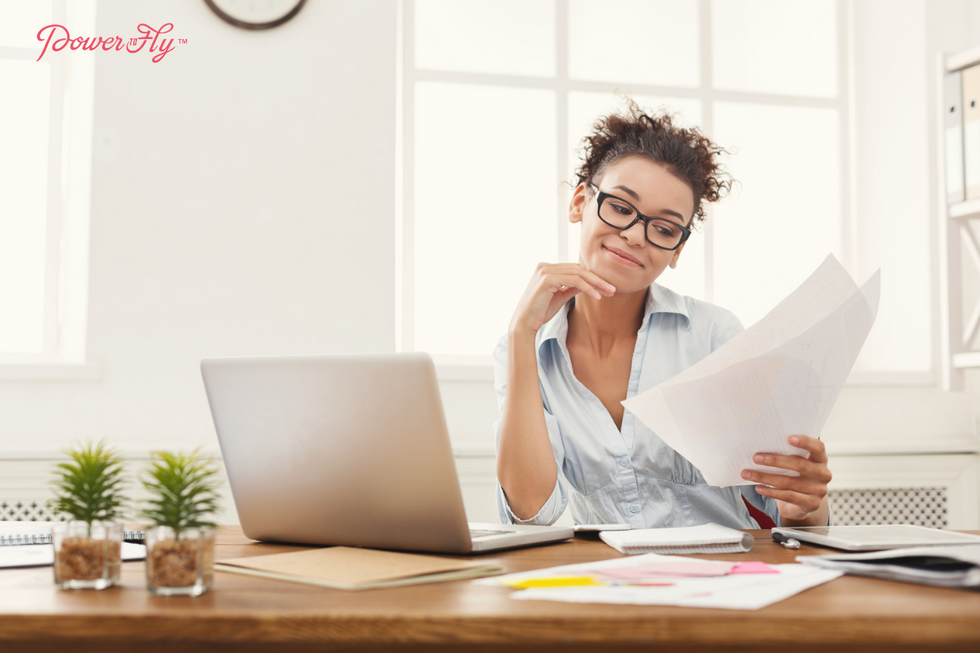 popular
Why They Can Both Be Done Remotely [Scroll Down for Open Roles!]
Back in December, I wrote a post about the 10 best work-from-home jobs.
I was looking for the kinds of remote roles that offer the freedom to manage your own time, the security of consistent monthly income, the support of a team, and the promise of growth. Because we capped the list at 10, some pretty exciting remote opportunities didn't make the list.
---
Namely, product and project management.
Both make for great remote jobs, but if you're sitting there scratching your head about what the heck a product or project manager does anyway and wondering if they're the same thing, check out the key differences here first!
So, why can both of these roles be done remotely?
Product managers and project managers are typically expected to work with and oversee contributors from a variety of teams, from engineering to marketing and sales.
Even in instances where a company has a physical office (or offices), PMs often rely on virtual communication because of the sheer practicality of communicating across all of these teams, which are very often in different physical locations. And because software engineers/developers arguably perform better when they're given the flexibility to work remotely, it's become extremely common for majority in-person teams to have at least a couple remote developers on a project.
The implication? Product and project managers need to be communication pros, comfortable managing distributed teams!
The idea of product and project managers overseeing at least partially remote teams is nothing new, and with tools like Zoom, GitHub, Jyra, Slack, and Asana (the list goes on...), PMs have multiple means of communication at their disposal.
Thanks to these technologies, tracking project milestones, assigning tasks, hosting ideation meetings, and articulating product vision can all be done virtually... and arguably, it's easier that way!
Another point in the favor of remote product managers is that no matter where they're located, they need to be comfortable using technologies to communicate virtually so they can talk with the users of their products -- wherever they are!
If you're a virtual communication wiz who's ready to work from the comfort of your home, check out the open remote product manager and remote project manager jobs available on our site! (You can see a full list of our available remote jobs here.)
Remote Product Manager Jobs
Remote Project Manager Jobs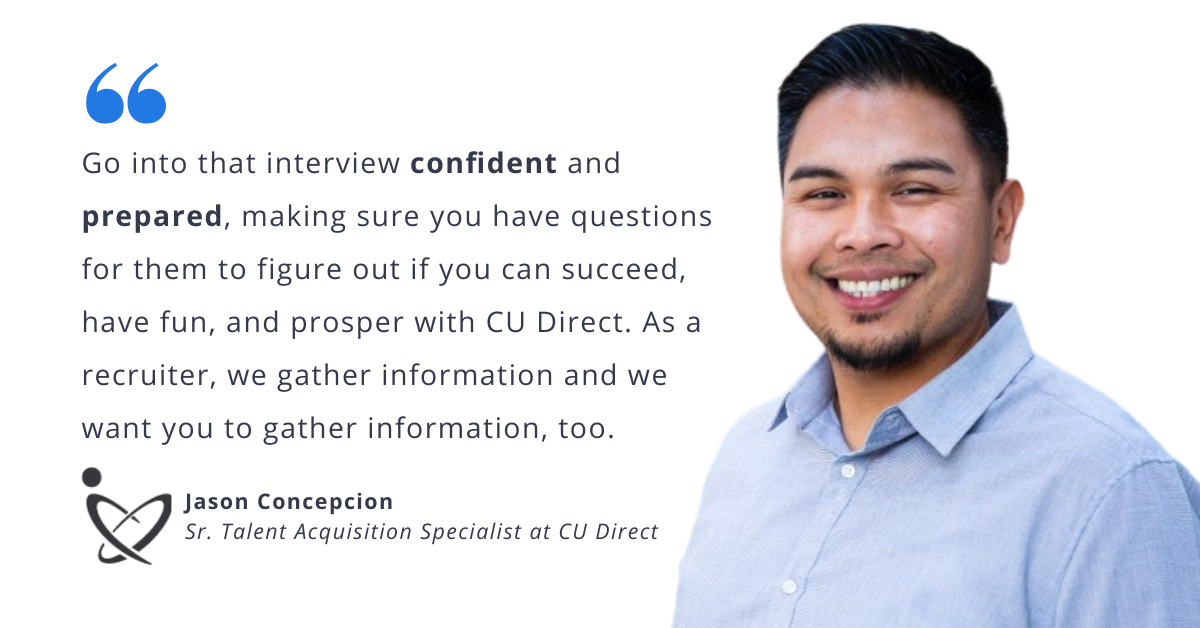 Hispanic/Latino/Latina/Latinx/Latine/Latin
Jason Concepcion is a Sr. Talent Acquisition Specialist at CU Direct, a technology leader that delivers lending solutions to financial institutions, auto dealers, retailers, and medical providers nationwide. As a progressive company that looks for the best diverse talent, CU Direct prides themselves on seeking and taking care of their employees.
We sat down with Jason to learn about CU Direct's hiring process. Keep reading for his top 6 tips to put into practice when interviewing with CU Direct.
Tip # 1 Do Your Research
While it may seem obvious, learning about the company you're interviewing for is crucial. "Before the interview, do some research on CU Direct, our products and services, and even our subsidiary companies," says Jason. Doing the research will show the interviewer that you are highly interested and that "you did your due diligence in getting to know the company." Check out their About page to get to know CU Direct and its various projects.
Tip #2 Ask Questions
It's important to be transparent from the first point of contact with the company, which means asking questions to clarify and gain more information. Jason suggests, "when talking to the recruiter, ask questions. Go into that interview confident and prepared, making sure you have questions for them to figure out if you can succeed, have fun, and prosper with CU Direct. As a recruiter, we gather information and we want you to gather information, too."
Tip #3 Take Your Time
Pace yourself in the interview. Jason explains that "it's okay to pause, regroup, and answer questions. When asked about your experiences, taking your time will allow you to think of the situation, how you solved it, and what was the outcome."
Tip #4 Ask Yourself, 'What Do I Want to Do?'
Take inventory of what you have accomplished or learned in your professional trajectory so far. "We're not just looking for what you've done, but we are also looking for what you can do and what you want to do," says Jason. He believes that "those things are just as important as what you've done in the past. Your drive and determination will show us where you want to go and ideally, that will organically align with the positions we have here at our company."
Tip #5 Understand the Job Description
With your resume in hand, consider what experiences best align with the job description. "Valuable work experience can be found almost anywhere. It can come from your first job or it can come from your most recent job," Jason explains. Whatever small or short experience you have that matches the job description is worth mentioning and explaining, depending on the job you are applying for. Jason explains, "a good understanding of the job description you're going for, and related positions within the company will give you a greater insight as to what we're looking for and what you want to highlight or present in regards to this role."
Tip #6 Don't Be Afraid to Get Personal
One way to stand out in the interview process is to show that you'll be a good values fit, so intentionality throughout, and after, the interview can go a long way. Jason suggests sending a thank you email after the interview. "This will make sure that you stand out in front of thousands of applicants," he says. "Don't make it generic, tailor the message including details mentioned in the interview, this will show the person that you were completely engaged throughout the interview."
CU Direct's personal and careful recruitment process is a reflection of their fun and innovative atmosphere, their value of team members, and commitment to growth. They offer several benefits to their employees, such as a flexible working environment, paid time off, 401k match, college tuition reimbursement, and an exciting company culture. Because of this, they want to make sure people are treated with the same kindness and positivity from the start. As Jason reiterates: "We want to make sure you are prepared and ready for each step of this process, from interviewing, to asking questions, and to possibly onboard in the future," says Jason.
Are you interested to find out more about working at CU Direct? Check out their
openings
here!
READ MORE AND DISCUSS
Show less
Loading...