GET EMAIL UPDATES FROM POWERTOFLY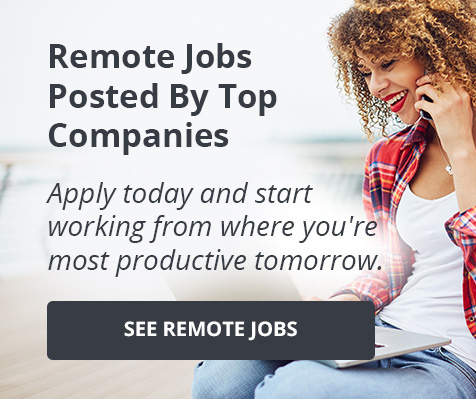 June 01, 2017
Companies That Care
Remote Work Round-Up - June 1, 2017
This week in remote work news, Kate Buckholtz writes in Wired, If You Can't Retain Women, Don't Recruit Them. In the article, she shares:
---
"...the leak is not, in fact, at the entry point; the pipe is broken further down the line. Tech company recruiters are novice plumbers patting themselves on the back because they found the problem and patched it, except the real pipe burst is a few years down the line, when the women who were just hired leave.
If companies look at this from a business perspective, they are literally flushing resources down the toilet if the person they recruited, interviewed, hired, on-boarded, and employed for two years quits because the environment is (at best) not a fit or (at worst) blatantly sexist. That's the real leaky pipe."
One way to retain and keep female employees engaged: allow them to work from wherever they work best. That may be the office, but it may also be from home, or at the foot of Mt. Rushmore, or from Mars. Allowing working women the trust and flexibility to work remotely, if they so choose, won't solve all the problems plaguing retention of women in tech, but it will certainly make a dent.
If you agree, try applying for one of the remote positions below with a company that cares about women today. For even more remote, hybrid of onsite opportunities, be sure to check out our Better Jobs page.
Gitlab - Senior Backend Developer, CI/CD Pipelines
Gitlab - Director of Infrastructure
Karat, Inc. - Operations Support Specialist, Evenings
Karat, Inc. - Operations Support Specialist, Weekend
Karat, Inc. - Expert Technical Interviewer
L3 Technologies – Supplier Quality Engineer (Bay Area Regional Field Supplier Engineer)
L3 Technologies – Supplier Quality Engineer (New York/New Jersey Regional Field Supplier Engineer)
Zapier, Inc. – Customer Storyteller
Zapier, Inc. – Growth Product Manager
Automattic
January is National Mentorship Month— the perfect time to focus on growing and building important relationships with mentors that will positively affect your professional career.
Research shows that mentorship greatly improves career outcomes by providing professional guidance, skill development, and support through major work and life transitions.
We asked some of our partner companies to tell us about the mentorship opportunities they offer. If you're ready to unleash your full potential by joining an impactful mentoring program, keep reading to hear what they said. (Plus, they're all hiring—check out their open jobs under each entry!)
READ MORE AND DISCUSS
Show less
Loading...