GET EMAIL UPDATES FROM POWERTOFLY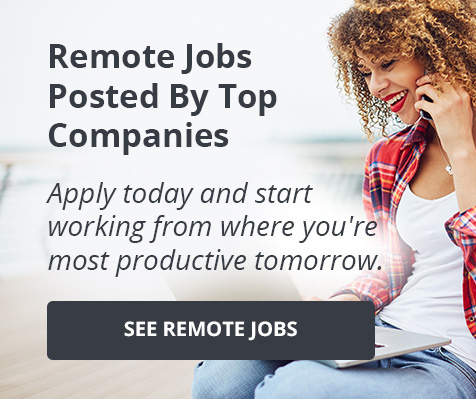 August 31, 2017
Remote Hiring
Remote Work Round-Up
A recent survey reports that only 7% of U.S. workers find themselves productive while at the office during normal work hours, according to Forbes contributor Iris Leung, whereas 66% of all respondents believed they'd be more productive if allowed to work remotely.
They state reasons such as:
fewer interruptions from colleagues (76%)
reducing the stress that comes with commuting (70%)
office politics (69%)
Quieter (62%)
More comfortable clothes (54%)
Also interesting, about 35% of those surveyed identified as working parents.
But while telecommuting has grown 115% over the past decade, it looks like pajamas and flip flops may not be in the cards for many remote workers, or at least not on a daily basis.
The writer states, "The future of work will definitely be more flexible, but the key thing for employers to realize is that this trend doesn't mean they'll need to send all their workers home to work remotely. The vast majority of remote and flexible work arrangements are a hybrid model where people work in the office some of the time, and at home some of the time."
You can hasten the majority rules yoga pants schedule by taking a look below at some of our open remote or flexible opportunities. For even more available roles, head over to our Jobs page.
This week's curated list of jobs from the PowerToFly platform include:
Akili Interactive - Director, Product Management (Flexible/Larkspur, CA or Boston, MA)
BetterUp - Chief of Staff (Flexible/San Francisco, CA)
Buzzfeed - Senior Manager of Product Management (Flexible/New York, NY)
Casper - Engineering Manager (Flexible/New York, NY)
DuckDuckGo - Business Development Manager (Remote)
Pedago, LLC - Content Developer, Data Science (Remote)
Rubica - Backend Software Engineer (Flexible/San Francisco, CA)
Shopify - Database Engineer, Data Stores Engineering (Remote)
Shopify Plus - Merchant Success Manager (Flexible/Ontario, Canada)
Zapier, Inc. - Senior Recruiter (Remote)
"Without ambition one starts nothing. Without work one finishes nothing. The prize will not be sent to you. You have to win it." ― Ralph Waldo Emerson
Loading...