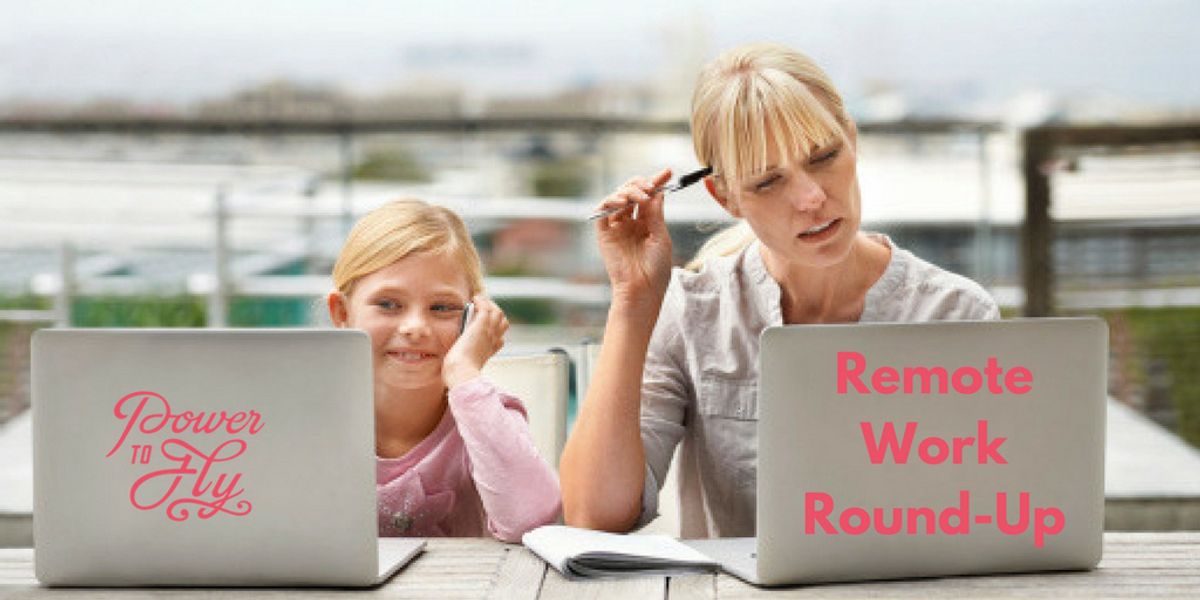 Remote Hiring
Jerry Useem at The Atlantic wrote a story this week on what happens when remote work doesn't work.
Citing recent examples such as IBM, Yahoo, Aetna and Best Buy, he reasons the denominator tying all these businesses together are fairly easy to spot (can anyone guess?) We'll give you a hint: they're all companies on the decline.
In connection to IBM calling back its remote workers to the office, Useem writes:
The reaction was generally unsparing. The announcement was depicted, variously, as the desperate move of a company whose revenues had fallen 20 quarters in a row; a veiled method of shedding workers; or an attempt to imitate companies, like Apple and Google, that never embraced remote work in the first place. "If what they're looking to do is reduce productivity, lose talent, and increase cost, maybe they're on to something," says Kate Lister, the president of Global Workplace Analytics, which measures (and champions) working from home.
Regardless of the set-up, Useem ultimately makes the argument that remote work doesn't work. His reasoning? Succinctly said, workers need to be in close proximity in order to be productive.
Consider the extremely tiny office that is the cockpit of a Boeing 727. Three crew members are stuffed in there, wrapped in instrument panels. Comfort-wise, it's not a great setup. But the forced proximity benefits crew communication, as researchers from UC San Diego and UC Irvine demonstrated in an analysis of one simulated flight—specifically the moments after one crew member diagnoses a fuel leak.
It is a model of collaborative efficiency, taking just 24 seconds. In the email world, the same exchange could easily involve several dozen messages—which, given the rapidly emptying fuel tank, is not ideal.
At PowerToFly, we believe working in both the office and from wherever a worker is most productive are both good options: they're personal and professional choices. If you're in the market for a remote gig, we can help. Take a look below at some of our open remote or flexible opportunities. For even more available roles, head over to our Jobs page.
This week's curated list of jobs from the PowerToFly platform include:
Buffer - Android Developer (Remote)
Etsy - Senior Android Engineer (Brooklyn, NY or Remote)
General Assembly - Senior Software Engineer (Remote)
Gitlab - Database Lead (Remote)
Manifold.co - Frontend Engineer (Remote)
SellerCrowd, Inc. - Growth Marketer (Remote)
Shopify Plus - Partner Manager Lead (Remote in Canada or Central U.S.)
SumofUs.org - Product Director (Remote)
Three Rescue Dogs - Ionic Mobile App Developer (Remote)
Women Who Code - Software Engineer (Remote)
Zapier, Inc. - Product Manager, Growth Marketing (Remote)
"Pleasure in the job puts perfection in the work." - Aristotle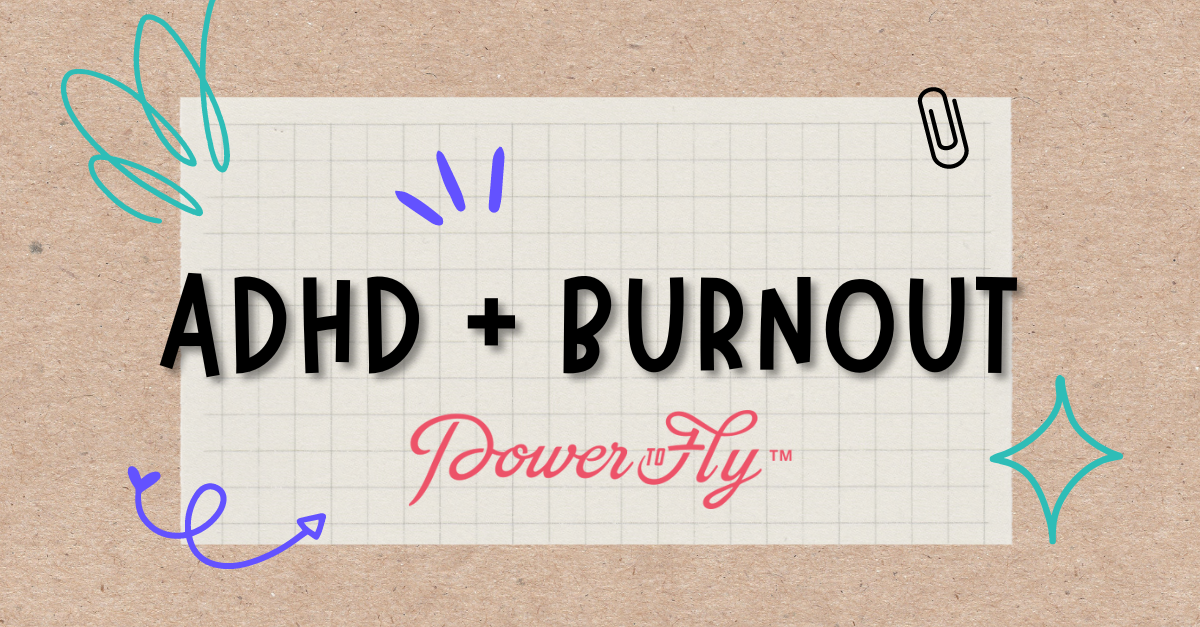 Diversity, Equity, and Inclusion
Have you ever been so exhausted that you quit your job?
You may have been experiencing burnout.
Burnout is characterized by overwhelming exhaustion, detachment from your work, and a sense of ineffectiveness.
And while anyone can experience burnout, if you have ADHD, you may be more susceptible to it.
Before you get to the point where quitting feels like your only option, there are steps you can take to set healthy boundaries and start feeling more like yourself again. Read on to learn how you can recognize burnout in yourself, and what to do if you're experiencing it!
How Does ADHD Burnout Feel?
There are some clear signs that you're burning out, but ADHD can make the descent to burnout harder to detect. These warning signs include:
Lack of motivation - not wanting to do the things you need to do or the things you love.
Exhaustion - feeling overly tired both mentally and physically.
Irritability and mental fatigue - feeling short-tempered, mean, or like you snap easily.
Physical discomfort - body aches, low energy levels, and general pain.
Negative outlook - the tendency to find something wrong with nearly everything.
Emotional dysregulation - feeling weepy, sad, or unable to smile or connect with others.
Generally, burnout starts with taking on too much. Exhaustion creeps in, and you feel like every day is working against you because you are constantly overwhelmed. You may start to feel like the entire world is spinning out of control, or like no matter what you do you can't keep up (or catch up).

If this resonates with you, you might be on the road to ADHD burnout.
Why People with ADHD Can Be More Susceptible to Burnout
So why does ADHD make some folks more susceptible to burnout? There are a few common ADHD traits that often result in behaviors correlated with burnout (taking on too much, working too long, etc.):
Hyperfocus - ADHD is not exclusively about attention deficits. In fact, hyperfocus is the opposite – a deep, intense concentration to the point of being oblivious to your surroundings. Per WebMD, hyperfocus is a state of highly-focused attention that lasts for an extended period of time. You concentrate on something so hard that you lose track of everything else going on around you. When hyperfocus sets in at work, it can be hard to unplug or be aware of the people and environment around you.
Time Tracking - Losing track of time is one thing, but if you find yourself losing track of hours without realizing it, that could be related to burnout. People with ADHD perceive time not as a sequence of events the way others usually do, but as a diffuse collection of events viscerally connected to the people, activities, and emotions that fill them.
Difficulty Prioritizing - Do you take on too much and then struggle to prioritize it? When someone asks for help, does everything often go to the wayside so you can jump in? Or maybe the daunting anticipation of the tasks ahead prevents you from starting. Per ADDitude, ADHD impacts your temporal processing abilities, which can affect executive functioning.
Combating ADHD Burnout
If you think you may be suffering from ADHD burnout, there are a few ways to take back control. Here are three tips for combating ADHD burnout:
Reserve Your Yeses - Pump the brakes when you recognize the early signs of ADHD burnout. Start reserving your yeses right away. Say no, and practice not apologizing. It is okay to say, "I have a lot on my plate right now and cannot take that on. Thanks for thinking of me." Saying no is nothing to apologize for, and it should be celebrated! You are working to protect your energy above all else.
Practice Over-Estimating - If you think you could knock something out in a day, give yourself a week. Overestimate on time and allow yourself the grace to have a little more time than usual to complete projects. Slowing down when starting a new job or role will help you produce high-quality work and prevent ADHD burnout.
Drop the Mask - Be honest with your employer and friends. Let them know that although you seem to keep up internally, you struggle. Identifying ADHD burnout from the outside can be extremely difficult. Your honesty and transparency will position you to determine if your environment is supportive and inclusive.
How to Support Colleagues Dealing with ADHD Burnout
The experiences above may not resonate with you personally, but perhaps you've noticed other people you work with describe or experience them.
If you're a manager, there are several ways you can support colleagues with ADHD (as well as neurodivergent employees more generally) to help prevent burnout. Ask for clarity on when they have felt the most supported at work. Discovery questions like, "how did you feel at that time?" or "how was the pace of that project?" can help you to understand their actual capacity.
Download this free guide
if you're looking for more ways to support your neurodivergent coworkers. Work with your DEIB and HR team to develop new neurodivergent inclusivity standards to help you stay ahead of the ADHD burnout cycle.
READ MORE AND DISCUSS
Show less
Loading...