GET EMAIL UPDATES FROM POWERTOFLY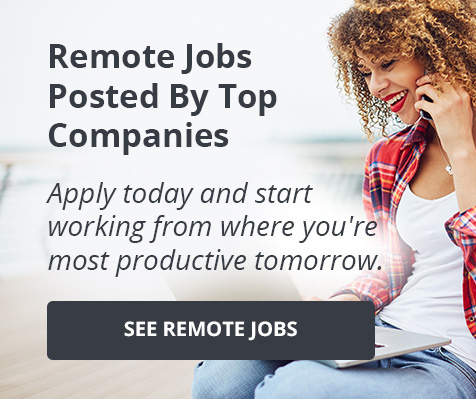 October 19, 2017
Remote Hiring
Remote Work Round-Up
Working remotely brings about loads of challenges, but one that is often ignored is how to cultivate leadership from a staff largely working from home?
Jody Greenstone Miller, CEO and co-founder of the Business Talent Group, recently wrote about this very topic on Ozy.com, with an article titled "How to Cultivate Remote Leaders".
In it, she writes:
"While positive on many levels, work fulfillment, which requires renewed challenges and growth, can be harder to ensure for remote workers. So how can we effectively manage remote workers and provide the mentoring and development to help them grow into real business leaders?
The good news is that many answers are already close at hand. In fact, you might say they've been waiting for us to appreciate them for years. That's because managing remote workers is a lot like managing your parents — they're mostly brilliant, sometimes frustrating and always full of potential."
Sound familiar?
Greenstone Miller recommends the following:
1. Schedule occasional face-to-face time
2. No micro-managing
3. Be trustworthy of others
4. Be frank, but use your best judgement
5. Encourage others to read & learn
6. Give space
Anything to add? Let us know on Twitter: @powertofly.
In the meantime, take a look below at some of our open remote opportunities. For even more available roles, head over to our Jobs page.
This week's curated list of remote jobs from the PowerToFly platform include:
Buffer - Android Developer (Remote)
Canonical Ltd. - Systems Reliability Engineer (Remote)
Etsy - Senior Android Engineer (Brooklyn, NY or Remote)
HelpScout - Senior iOS Engineer (Remote)
Plex - Software Engineer, Server (Remote)
SellerCrowd, Inc. - Growth Marketer (Remote)
Three Rescue Dogs - Ionic Mobile App Developer (Remote)
Tripcents - iOS Developer (Remote)
Wikimedia Foundation - Traffic Security Engineer (Remote)
Zapier, Inc. - Partner Marketing Specialist (Remote)
"The future depends on what you do today." - Mahatma Gandhi
Loading...