GET EMAIL UPDATES FROM POWERTOFLY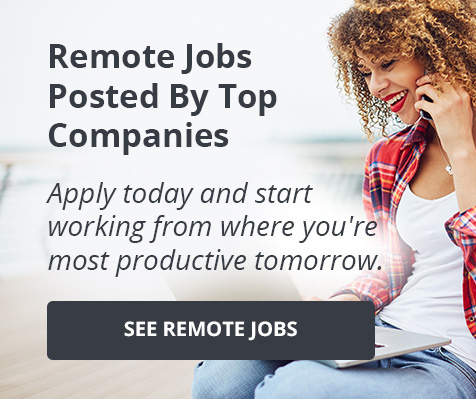 June 14, 2021
Collins Aerospace
6 Tips for Selecting & Pursuing Career Growth Opportunities from Collins Aerospace's Rockie Lehman
HR pro Rockie Lehman has two hot takes on resumes: bullet points are a must, and one-page resumes aren't.
"I'm not a big fan of squeezing everything into one page," says the Talent Manager at aerospace giant Collins Aerospace. "Don't shortcut. List all of your relevant work experience. Most applicant tracking systems nowadays automatically reformat your resume, so you can't really tell that it's two pages."
And the bullets are easy: they're a quick way for Rockie to evaluate if candidates are qualified for the job.
We sat down with Rockie to hear more tips from her 20-year career in recruiting and human resources, especially around one key principle that has greatly enriched her own career: learning to grow beyond your comfort zone.
Finding her fit
Rockie originally thought she'd be an accountant. "But after a year of nothing but numbers and statistics, it was horrible," she says, laughing. "I went to my advisor and started discussing options where I could actually talk to people and my advisor suggested management and human resources. I loved it, and I've been in that field ever since."
She first joined what is now Collins Aerospace in 2000, when it was Rockwell Collins. After 9/11, the aviation industry slowed down, and Rockie was concerned about its volatility, but she stuck it out and ended up working at various regional sites for the next 19 years.
Being embedded in different offices meant that while Rockie was focused on recruiting, she got to really expand her knowledge as a full-service HR business partner. From serving as an advisor on succession plans to working towards building a more diverse and inclusive workplace, she's taken on a wide range of projects.
Now, Rockie's main focus is on technical recruiting for the company's avionics division, bringing in new talent to join the 15,000 engineers across Collins' 300 sites. "Engineers drive our company," she says. "They're the bread and butter of our company."
Why growth matters
Candidates, whether at Collins Aerospace or other companies, have a fine line to walk, says Rockie. Hiring managers are looking for people who are excited to come in and do the job they're hired for—but also for someone who wants to grow with the organization, in whatever way is best for them.
"Leadership is an important part of our succession plan," she says. "In order to progress within our organization, you need to display leadership, in people or projects. We need people to do a job, but we need to develop people who have aspirations to grow into leadership roles."
At Collins, high-potential early-career leaders are tapped for the EnTeR program, a two-year rotational program that gets them exposure to different parts of the business.
But no matter where you're working, Rockie suggests being purposeful about how you pursue that growth and how you develop your own sense of leadership.
"In order to progress in an organization, you have to stand out. You are the only one in charge of your career. No one's going to direct that for you," she says.
Her favorite tips to do that include:
Network outside of your immediate group. "If you're a software engineer, you might want to mentor or network with someone in systems engineering for opportunities that could lead you into a project engineering position, a technical project management position, or even management of people," she says.
Practice executive presence. You'll look more ready for extra responsibilities if you're thoughtful about how you show up in the world, says Rockie, who suggests remembering to talk clearly and concisely, to ask questions, and to look people in the eye (or in the camera, on Zoom!).
Join relevant professional organizations. Rockie recruits from groups like the Society of Women Engineers and the National Society of Black Engineers, and has seen how the conferences, trainings, and events that those groups put on keep people connected and top of mind for future job opportunities.
Talk to higher ups. "They're just like you and me," she says. "They're probably more happy than your current leader to talk to you about their career, their successes, their failures. They're happy to mentor talent within the organization."
Don't be afraid of failure. Rockie's a believer in "failing forward," a piece of advice she got from one of her own higher ups that's stuck with her. If you try something and it doesn't work, you can go back to your regular responsibilities more prepared for the next challenge.
Know when to say no. Not all growth opportunities are created equal, says Rockie, and some projects just won't be right for you. For example, she was asked to do an extra three-month assignment and was excited to do it, but a family emergency happened at the beginning of the assignment. Rockie chose to keep the assignment, but with hindsight wishes she'd escalated out of it instead. "I really suffered from tremendous burnout and exhaustion," she says. "The biggest thing is to be mindful of how much you're willing to do, and the time that will need to be invested in the opportunity you're pursuing." If you find yourself in a similar position, try saying, "I'm not able to take this on right now, but would it be okay to revisit this in six months?"
Ultimately, Rockie has taken her own advice, explaining, "I started with Collins as a technical recruiter because of my passion for talent acquisition, but I also seek out opportunities and assignments that broaden my overall HR experience. So if and when the time comes for me to explore other options, I have the skills and knowledge in my tool belt for that next opportunity."
If growing with an aerospace giant sounds like a great next challenge for you, check out Collins Aerospace's open roles!
Related Articles Around the Web
Talent
10 Full-Time Roles You Can Do Remotely!
Work-from-home jobs sometimes get a bad reputation: low pay, repetitive work, micromanagement... the list goes on. But if one good thing has come out of the pandemic, it's that it's redefined working from home. Remote work has come a long way, and the opportunities to work from home in 2022 are more promising than ever before.

If you're like me, and freelance, task-oriented remote jobs like article writing, data entry, transcription, or professional survey taking (yep, that exists), aren't your thing - don't worry. There are more full-time remote opportunities than ever before that offer you the freedom to manage your own time, the security of consistent monthly income, the support of a team, and the promise of growth. In fact, we've got over 5,000 on PowerToFly.
So, if you're looking for a remote opportunity in 2022 that will push you to develop professionally, look no further than our list of the 10 best work-from-home jobs. And by best, we mean fun, challenging roles that will help you grow, while making a respectable income.
All the jobs listed have average salaries between 45 and 119k, and have average or higher-than-average growth potential (based off of the U.S. Bureau of Labor Statistics' predictions for growth from 2018 to 2028 and/or LinkedIn's 2020 Emerging Jobs Report).
10 Best Work-From-Home (Remote) Jobs for 2022
Jobs sorted from highest to lowest average salary. (Salary data taken from ZipRecruiter, Glassdoor, LinkedIn, and/or the U.S. BLS depending on availability and specificity to remote roles.)
-----

Interested in one of the roles above? Check out these resources for landing your dream remote job and get ready to reap the full benefits of remote work in 2022— doing what you like, where you like. Good luck!
[A version of this article was originally published on Dec. 19, 2018]

READ MORE AND DISCUSS
Show less
Loading...