GET EMAIL UPDATES FROM POWERTOFLY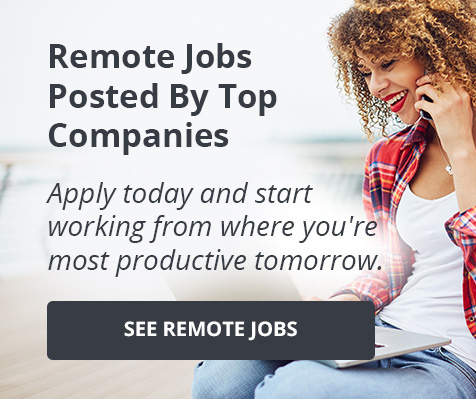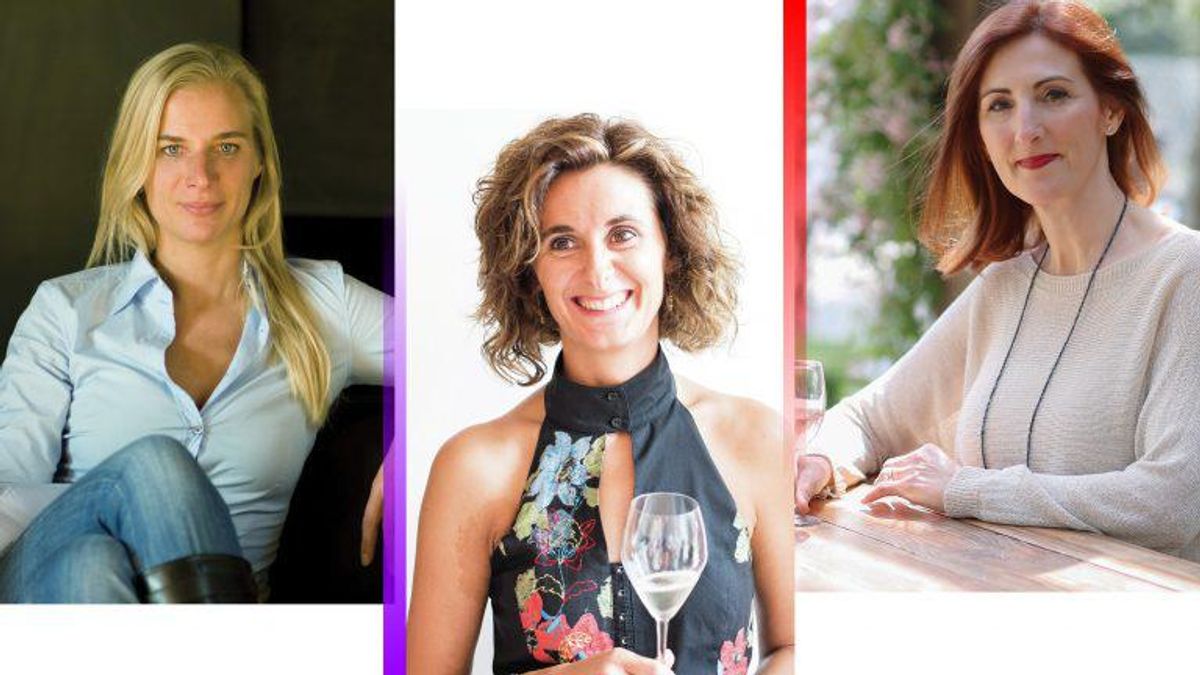 June 02, 2021
SevenFifty
How Women Behind the Wine is Breaking the Glass Ceiling
Now in its third year, Women Behind the Wine celebrates the current generation of women in the wine and spirits industries while providing opportunities to the next
Below is an article originally published on March 24, 2021, in SevenFifty's blog. Go to SevenFifty's company page on PowerToFly to see their open positions and learn more.
This advertising content was produced in collaboration with SevenFifty and our partner, E. & J. Gallo.
When wine lovers open a bottle of William Hill Cabernet Sauvignon, they likely notice the wine's heady aromas and rich structure. However, they likely don't realize that behind such excellence is Christine Benz, a senior quality manager who got hooked on wine while studying chemical engineering at Cornell University.
Nor do they know that the crisp and fruity Brancaia Tre is much to the credit of Barbara Widmer, the operation's winemaker since 1998 and overseer of its three Tuscan estates. The same can be said of iconic wines from Louis M. Martini's Monte Rosso vineyard, which has been helmed by vineyard manager Brenae Royal since she was just 24, and sips of La Marca Prosecco, delivered to U.S. shores by export manager Claudia Manetta, a one-time Italian interpreter whose passion for wine turned her down a new career path.
Women are integral to the wine industry, a growing reflection of the positive changes brewing in a traditionally male-dominated trade, but a significant gender gap persists. According to a 2019 Women of the Vine and Spirits (WOTVS) Women in the Workplace report, just 16 percent of the wine industry's vice president-level employees are women, and according to a 2020 Women Winemakers of California report, women hold just 14 percent of California's lead winemaker positions.
E. & J. Gallo Winery's Women Behind the Wine (WBTW) program knows the industry can do better. Now in its third year of programming, WBTW celebrates the women behind Gallo's most iconic brands through engaging storytelling while simultaneously creating opportunities for the next generation of women in the wine industry through the WBTW Scholarship Fund, created in partnership with the WOTVS Foundation.
"We all have a responsibility to help forge and support the paths for women in wine and spirits careers, as well as to help women find environments in which they will be supported and have their efforts celebrated," says Megan Ford, the director of commerce marketing for E. & J. Gallo Winery. Now seeking nominations for the 2021 class of scholarship recipients, WOTVS and WBTW are working to create more diverse and equitable beverage and hospitality industries by giving women access to both education and mentorship through the WBTW Scholarship Fund.
Closing the Gender Gap
The genesis of the WBTW program came as the E. & J. Gallo team realized that gender inequity in the beverage and hospitality industries is far greater than it might initially seem. "Through conversations with colleagues and the WOTVS Foundation, E. & J. Gallo Winery recognized a gap for women across the wine, spirits, culinary, and hospitality industries, especially in leadership roles," says Ford.
With a powerhouse group of inspirational women fueling the success of some of its best-known wineries, Gallo saw an opportunity to share the stories of these leaders in order to inspire and educate women who are working to create careers in the wine and spirits industries. But at the same time, they realized the need to give women the tools necessary for success through both scholarships and mentorship.
"Gallo wanted to do its part to help close the gap by funding a platform that not only celebrates women that have broken barriers in the industry, but also empowers the next generation of leaders," Ford says. Since the program's launch in 2019, the WBTW Scholarship Fund has provided 45 scholarships to women with diverse backgrounds and interests across the U.S. and U.K., empowering them to further their education and careers.
The scholarship program allows women to focus on their talents rather than their funding, says Ford—something that has become far more valuable amidst the financial uncertainties of the pandemic. LisaAnn Bear is a recipient of the 2020 Fuel Your Dreams award, which confers up to $3,000 toward education and professional development. As the proprietor of New Mexico's Enchantment Yurt, known for its farm-to-table dining, Bear was unable to host guests this past year. Instead, she channeled her creative energies into furthering her sommelier education.
"This scholarship will cover my advanced sommelier certification," she says. "It is especially appreciated during the pandemic, which has really impacted the economy. I can continue to move forward despite economic barriers."
2020 Master Sommelier Scholarship recipient Elli Benchimol agrees that such aid is even more essential now during the pandemic. "It's such an amazing piece of positivity and light during such incredibly dark times," said Benchimol, who is currently the lead sommelier at Joe's Stone Crab in Washington, D.C. She plans to use the $10,000 scholarship towards her Master Sommelier studies while opening Champagne and caviar bar Apéro this spring alongside fellow sommeliers Felicia Colbert and Christian Johnston.
Photo courtesy of E. & J. Gallo.
Fostering A Diverse Community
As the WBTW Scholarship Fund welcomes nominees for its 2021 scholarship awards, the organization sees an opportunity to create an ecosystem of women helping women. "The fund hopes to continue fostering a community of peers and mentors among incoming recipients and past recipients," says Ford, "and plans to share stories of trials and triumphs of women in the industry as we are all continuously learning."
This sense of community has a lasting impact on the recipients and how they plan to continue supporting women in the beverage and hospitality industries in the future. "When I think back to who has helped me advance in my career in wine, the majority of the time it has been women," says Lauren King, a brand ambassador for Pernod Ricard Winemakers and another 2020 Fuel Your Dreams award recipient. "I look forward to using this award as a way to give back to the future female wine professionals that come after me."
This ripple effect will serve to further the wine and spirits industries in the long term; as more women of diverse backgrounds enter the industry, unique perspectives and new ideas will make our industry "more innovative, interesting, and daring," says Ford.
For instance, 2020 Master of Wine Scholarship recipient Florencia Gomez believes in a "down-to-earth approach to wine that is transparent, accessible, environmentally-conscious, diversity inclusive, and ultimately gender-equitable," she says. Giving women like Gomez access to educational funding—and with it, a means to climb the wine industry ladder—effects real change.
These grants also seek to address issues of inequity that historically shut out BIPOC women. "I'm especially proud of the diversity among our scholarship winners," says Gina Gallo, the vice president of estate winemaking at Gallo. "They represent the strong, thriving community of women at every level and in every discipline within the wine and spirits business and we are proud to help support them."
"Education gives us power," adds Gallo. "Every new voice makes our industry stronger and more dynamic."
From left to right: Barbara Widmer, Claudia Manetta, and Liz Comte-Monk.
Photo courtesy of E. & J. Gallo.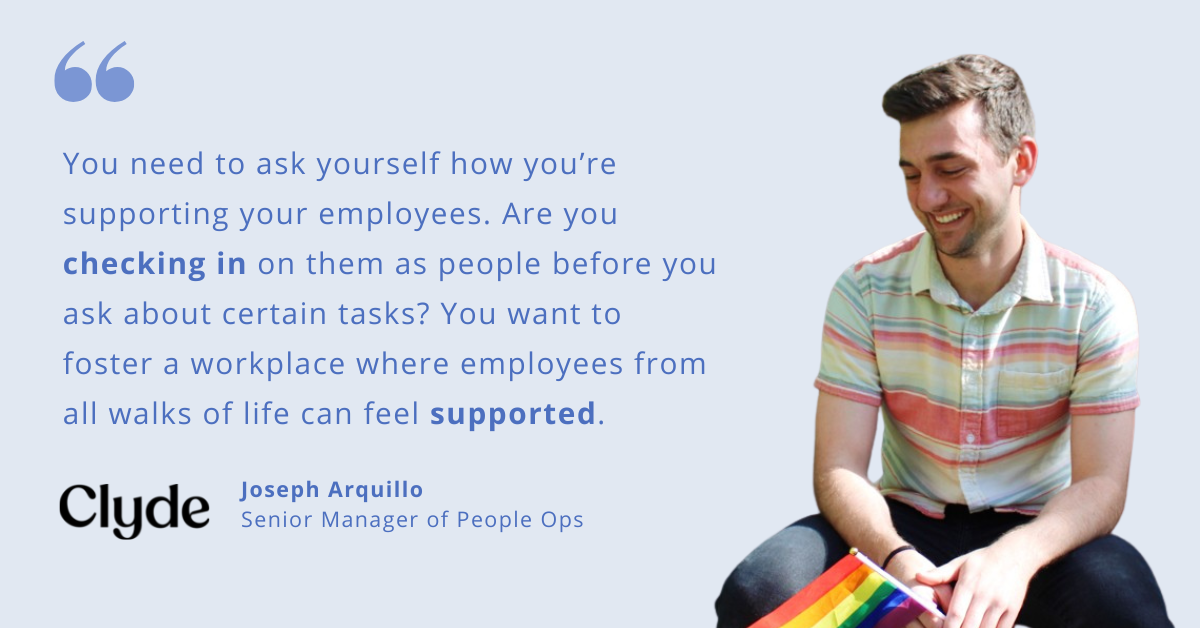 Clyde
Joseph Arquillo doesn't work in Human Resources — he works in People Operations. And the distinction matters.
"It was named 'human resources' because it saw humans as resources, utilized for certain tasks or behaviors. But that's not really what it's about," says Joseph, who is a Senior Manager of People Ops at Clyde.
"Calling it 'people ops' adds back what you lose with 'HR.' My philosophy is that I am there to support you. I am there to work with you, empower you, and enable you so you can be your best self."
For Joseph, a key element of helping employees become their best selves is making sure that the workplace, whether in-person or virtual, is an inclusive space for all. That doesn't happen by accident — it requires a dedicated DEIB strategy and leaders who are committed to asking hard questions of themselves and others.
We sat down with Joseph to hear more about his professional journey, and the practices of leaders who create environments where everyone feels included.
More Than Just a Number
As a college freshman, Joseph planned on sticking with liberal arts when it came to choosing a major. But then he took a class in Boston College's School of Education, and loved its holistic approach to applied psychology.
This inspired him to switch his major to psychology and human development, and select minors in political science, and management and leadership, where he enjoyed learning about organizational psychology.
After graduation, he explored the consulting space to put theory into practice, but found out during an internship at a multinational consulting firm that finance or accounting weren't the places he wanted to build his career.
"Since Big Four companies have 250,000 employees, you become just a number," he says of the experience. "It wasn't my cup of tea. Too corporatized."
That kicked off Joseph's interest in startups.
"It's always fun to get in the weeds! One thing that's very interesting to me is a challenge," he says. "When you're helping a company like Clyde grow and scale, joining when they're at a Series B and helping them get to the next level, you really get to focus on the interaction between people, process, and product," explains Joseph. "You need to hire the right people to work towards increasing efficiencies in all areas, but also make sure that we're enabling them to create a strong product."
6 Keys To Building Inclusive Spaces as a Leader
Across the different industries and companies that Joseph has worked in, he's identified the behaviors that create truly inclusive environments — as well as those that discourage them.
Here's what he's seen:
First, recognize your own privilege. "If you're a man, you have privilege, even if you're a gay male. If you are a white woman, you have racial privilege. It's really important that you're cognizant while you interact with somebody how they might interpret the interaction based on your identity."
Leaders should always speak last. This is important always, but especially in in-person spaces, where it might seem even more nerve-wracking to speak up in a crowd, says Joseph. "You want to make sure you're creating that space for employees who aren't as senior to feel comfortable voicing their thoughts."
And, leaders should use check-ins liberally. "You need to ask yourself how you're supporting your employees. Are you checking in on them as people before you ask about certain tasks? You want to foster a workplace where employees from all walks of life can feel supported," he says.
DEIB isn't just about adding new initiatives — sometimes it's about removing barriers. "You need to remove unnecessary bias," explains Joseph. "That can mean making sure you have appropriate policies and practices that don't hinder people depending on who they are or where they live."
Maximizing participation requires planning with a diversity lens. Joseph has helped the Clyde team gather together and bond as a group. Along the way, he's been careful to consider physical and psychological safety for everyone involved. "For instance, if you're doing an event, do you have someone who's not drinking? Have you set up the environment for people who might have a physical disability, or carefully planned the flow of activities for people who might be neurodivergent?"
Saying you want to be better isn't enough — articulate actions you will take. "Pride is a great example," explains Joseph. "Yes, June is a time to celebrate. But it's also a time to march. And beyond that, how do you show up and celebrate with the LGBTQIA+ community throughout the year?"
Embracing the Unknown
If you visit Joseph's LinkedIn profile, you'll see his personal motto: "Without challenge, change, and a bunch of unknowns, it's no fun."
That belief has led him to study what he's passionate about, to take on new and exciting roles at growing startups, and now, at Clyde, to help formalize what world-class people operations looks like at a fast-growing company.
"I view myself as a connector that really empowers people, challenges teams, and helps drive us towards what I consider to be an improved future," he says. "I feel like it's my responsibility to be the chief advocate for each of our employees, and remove any barriers in the way of their growth."
Want to learn more about what opportunities Clyde offers? Check out their open roles!
READ MORE AND DISCUSS
Show less
Loading...