GET EMAIL UPDATES FROM POWERTOFLY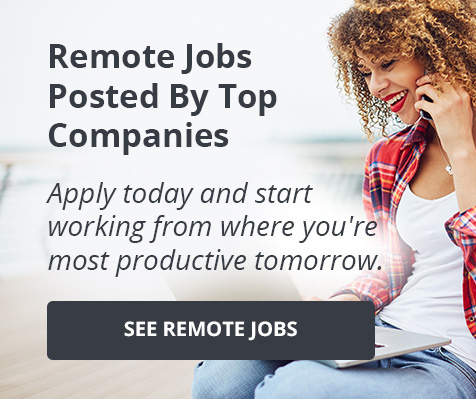 GET EMAIL UPDATES FROM POWERTOFLY
Shopify Inc.
To find open opportunities at Shopify, click here.
Maribel Romo, a Senior Software Developer at Shopify Plus, comes from a family of engineers. Her mother was an engineer, her father was an engineer, her aunt is an engineer. All of her mother's friends were engineers. So, what did Maribel want to be, growing up in Cuba? She wanted to be an artist. But ultimately, she became an engineer as well.
"Both my parents were engineers," explains Maribel. "All of my mom's friends were software engineers as well and her sister was also an engineer." By having such an array of strong female role models, Maribel never felt the need to distinguish between "male" and "female" professions. "I definitely think my parents influenced me. But I did make sure that software was what I wanted to go into. Actually in high school I took a computer science course at the University of Waterloo to make sure it was right for me before applying ."
Maribel noticed a stark difference in what was expected of male and female students by the time she made the move to Canada as a teenager. "I was noticing that not as many women were in my math classes or in my computer science classes," says Maribel. "I found that very interesting because if you had realized your interest in computer science or engineering at the end of high school, it was almost like too late."

Undeterred, Maribel continued to pursue her passion despite the obstacles. "There are definitely some tough days to be in the tech industry, being a minority. Having resilience and a good team behind you helps overcome some of those things." Maribel has found that team at Shopify Plus, a community that not only embraced her, but supported her growth as an engineer.
"Shopify was the company that really stood out to me the most because they were really interested in fixing some of the issues and challenges that minorities are facing in the tech industry, and not just through words but actually through actions, all the way from the interview practices that we have to the perks that we offer our employees."
Before choosing a new company, Maribel advises candidates to do their research. Take time to attend events, ask tough questions and interview them. "The way I was introduced to Shopify is they were hosting an event. There was a film that was made about the gender gap that exists in the tech industry and they hosted this awesome event where you saw the film and then there was all sorts of women who were part of a panel and it kind of really stuck with me."
Through her work at Shopify Plus, Maribel has worked on products used by millions and millions of people all over the world...and she's just getting started. "It kind of gives you that drive to push hard and to push yourself, to make something great."
Shopify Inc.
To learn more about open roles at Shopify, click here.
Let's take a brief moment to give a shout out to sales teams. Think about it, sales teams are a company's front line when it comes to interacting with clients and consumers. It's a job that requires teamwork, collaboration and a fair amount of bravery. Sales teams must also battle long, ingrained cliches, the predominant one being that sales is a "man's world." As the Head of Sales Enablement at Shopify, Shimona Mehta knows this better than most.
"There are actually a lot of preconceived notions about sales," says Shimona. "One of them might be that it's a male-drive profession. If you were to go online, you get images of used car salesmen and snake oil salesmen or people who are out partying with clients all the time. The larger umbrella challenge is how do we help people understand what the profession of sales is truly about, what does it take, what are the skill sets, and what does it mean to be a really good, noble salesperson."
Shimona's department is battling these stigmas while also providing sales teams with the skills and knowledge they need to be most effective. "Sales Enablement exists to provide all of the tools, trainings, resources and processes to help our salespeople be more effective and more efficient," explains Shimona.
Shimona and the team at Shopify have already changed the diversity landscape and they aren't stopping. They are asking the tough questions and fostering talent through education and outreach. "Our sales leadership team is about half women. So, if we're just looking at gender diversity, then we've done a pretty good job so far, but we don't rest there. We are always thinking about how we continue to encourage women to consider a sales career right down to a school level. How do we work with universities in the community to ensure that we're promoting women in sales from that standpoint? How do we continue to develop people and get a lot of diverse applicants into our pipeline so that we're always able to hire the best person for the role, regardless of gender, ethnic or socioeconomic background?"

It can be difficult, even frightening, to embrace new opportunities, especially in the face of diversity challenges. This is why Shimona advises everyone to be bold and welcome a new opportunity, even if it's a little scary. "If a door opens for you, run through it, don't pause, don't wonder 'what if I'm not good enough' or 'can I do it', or anything like that, just say yes, because you're capable of more than you actually think you are." Shimona attributes much of this "can do" attitude to her supportive parents. "My parents would have to nudge me a little bit as certain opportunities would come my way and I've always been so thankful that I took that advice and I jumped through."

Shimona's new family at Shopify is doing their part as well. "Shopify is really a 'no gates' type of environment. There are some of our salespeople that I meet with on a monthly basis to talk specifically about how they're developing, how they're feeling, what are the roadblocks that they're seeing and if I gave them a magic wand, what would they fix." Everyone has the ability to have their voice heard and make an impact at Shopify.
For women who are just beginning their career or even for a seasoned veteran, Shimona recommends finding a mentor that can encourage your growth, both in your profession and as a human being. "I've always been blessed with really great mentors throughout my career. So this might sound totally cheesy but I really do take on a 'Pay It Forward' type of attitude and I feel like I am where I am in my career because of some really great people that believed in me." Now, Shopify and Shimona are proving to be mentors for a whole new generation of women.
Shopify Inc.
Apply to open roles with Shopify here.
As most of us know all too well, life doesn't always go as planned. We are conditioned to think about "change" as a negative, but there are incredible, life changing benefits to opening up and accepting the opportunities the world throws our way. Katie Keita, Director of Investor Relations at Shopify has experienced this first hand.
Katie and her family had been living in Massachusetts but when an opportunity presented itself that could change her life, she grabbed it and made the trek up north to Canada. "I have always been a person who likes to seek new horizons," explains Katie. "The opportunity at Shopify, which was to take a company public and then see it grow into a much bigger company, one that we intend to have around for the next 100 years, was the opportunity to really make my mark professionally and be part of a team that's growing something very special."
However, no life changing decision like this one can be made in a bubble. For Katie, the decision to relocate was equal parts professional and personal. "We like the cultural connection that we're building, we like the exposure our children are getting to a new environment, especially the language." This kind of dramatic change was not new to Katie, who was no stranger to new countries and new languages. "I was in the Peace Corps, I had lived in other countries before, I was pretty used to being resourceful. However, when it expands beyond just you, and it touches so many people who are close to you, not just your partner and your children but also obviously your extended family, your parents, your siblings, I think about relationships and how to maintain those, you have to work a little bit harder."
That willingness to grow and change is not only a key to Katie's success, but also an important asset that Shopify looks for in seeking out new hires, especially if they are asking those potential new employees to relocate. "Be prepared for the unexpected," advises Katie. "That's a huge part of what we look for at Shopify, this growth mindset and the ability to, not just bounce back from things that might have taken you away from your projected career, but learn from them and emerge from them better for it."
As Shopify continues to grow, so does Katie. "This growth mindset is what keeps you young, right, it's what keeps you kind of alive and joyful, this process of always discovering."
It's easy to get trapped in thinking that our lives aren't going as planned or that we haven't reached our career goals but we have to take a step back, breathe and realize that the next big opportunity may be where we least expect it. Like Katie says about trajectory: "Like my friend Sheryl says, your career is a jungle gym, not a ladder -- which is much more fun."
For more information about Shopify, or to apply for open roles, check them out here.
Loading...