GET EMAIL UPDATES FROM POWERTOFLY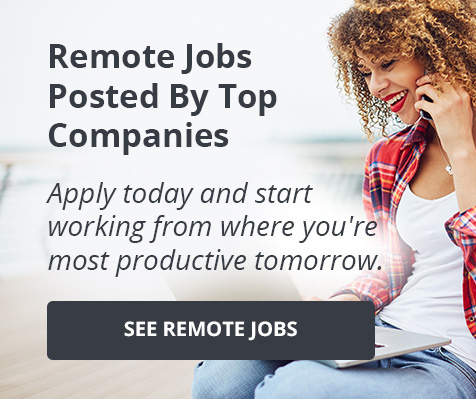 November 23, 2021
Skedulo
Changing lives through community: a new initiative to inspire and empower young girls
Below is an article originally written by Craig Panigiris, and published on November 18, 2021. Go to Skedulo's company page on PowerToFly to see their open positions and learn more.
Several years ago, Skedulo partnered with thought leader and founder of Girl Shaped Flames, Tanya Meessmann. We were excited to support the company's innovative program which aims to inspire and empower young girls who wish to pursue a career in tech and similar fields.

Skedulo became Girl Shaped Flames' first official Industry Ignite Partner in 2019 – hosting an event in our Brisbane office where more than 20 girls came for a tour and to engage with Skedulo's talented team.
Our CEO, Matt Fairhurst, recently sat down with Tanya to chat about her latest initiative: UNIQ YOU. Tanya shared how this ground-breaking program, set to launch early 2022, will change the lives of young girls right across Australia.
"The Industry Ignite Program really opened my eyes as to how big the gender-equality issue really is," says Tanya. "It also showed me how important it is to engage with girls who are still in high school, so we can help them consider and pursue pathways into fields that are under-represented by women early on.
"Currently, it's estimated that it will be 99.5 years before we reach gender parity. I'm an impatient person, so I'm not willing to sit around for the next 100 years to see if that will happen."
Bringing career advice into the 21st century
UNIQ YOU works by connecting high school girls and their educators with women in a range of fields such as technology, engineering, construction, and so on via video conference. By having access to women who have "bucked the trend", Tanya aims to bring career advice for girls into the 21st century.
"We want to build that industry information connection. Organisations are waiting at the university gates trying to attract female graduates, but they're simply not there! And that's because no one inspired or showed them what was possible while they were deciding back in high school.
"When you ask most people how they chose their career path, you'll often hear answers like 'I was talking to…', or 'I heard someone say…'. We want girls to understand the possibilities early on, which will ultimately grow the number of women in the pipeline for these types of roles."
Matt agrees wholeheartedly. "This conversation has been active in tech for some time, but current strategies focus mostly on people who are already in the workforce in some capacity. We need to see more creativity in how we think about those challenges as a society, and realise that it is important to reach people before the die is cast.
"This is one reason we are supporting Tanya in her work. We recognise that there are longer generational challenges that we need to participate in solutions for."
How Skedulo is helping to deliver UNIQ YOU
When Tanya first conceived of UNIQ YOU, she knew she would need a powerful and scalable scheduling solution that could connect young girls, their educators, and mentors via video conference.
"UNIQ YOU would not exist at this moment if it wasn't for Skedulo and the fantastic team that have supported us. Yes, we could have spent 18 months building it out from scratch…but think of how many girls we would miss in that time period!"
The Skedulo platform will make it easy for UNIQ YOU mentors to say when they are available for a session, and students and their educators can book in the time that suits them. The booking will then trigger an automated conference call link which is sent out via email, as well as automated reminders.
"It's an impressive tech stack comprised of Salesforce, Skedulo, SurveyMonkey, and video conferencing software that results in a seamless user experience."
On partnering with Skedulo, Tanya says, "Every single team member at UNIQ YOU has commented that this has been the best tech experience they've had with any company.
"It has been professional, timely, seamless and collaborative. We cannot be more thrilled, as we now have 21 schools registered and the capacity to support 2,500 girls in the first year alone. Exponentially, we'll also be impacting up to 50 educators who will then go on to advise and impact many other girls.
"It's brilliant – we're so happy. Thank you Skedulo!"
To learn more about UNIQ YOU and how to get involved as a foundational partner, school, or young girl, visit UNIQ YOU.
Talent
10 Full-Time Roles You Can Do Remotely!
Work-from-home jobs sometimes get a bad reputation: low pay, repetitive work, micromanagement... the list goes on. But if one good thing has come out of the pandemic, it's that it's redefined working from home. Remote work has come a long way, and the opportunities to work from home in 2022 are more promising than ever before.

If you're like me, and freelance, task-oriented remote jobs like article writing, data entry, transcription, or professional survey taking (yep, that exists), aren't your thing - don't worry. There are more full-time remote opportunities than ever before that offer you the freedom to manage your own time, the security of consistent monthly income, the support of a team, and the promise of growth. In fact, we've got over 5,000 on PowerToFly.
So, if you're looking for a remote opportunity in 2022 that will push you to develop professionally, look no further than our list of the 10 best work-from-home jobs. And by best, we mean fun, challenging roles that will help you grow, while making a respectable income.
All the jobs listed have average salaries between 45 and 119k, and have average or higher-than-average growth potential (based off of the U.S. Bureau of Labor Statistics' predictions for growth from 2018 to 2028 and/or LinkedIn's 2020 Emerging Jobs Report).
10 Best Work-From-Home (Remote) Jobs for 2022
Jobs sorted from highest to lowest average salary. (Salary data taken from ZipRecruiter, Glassdoor, LinkedIn, and/or the U.S. BLS depending on availability and specificity to remote roles.)
-----

Interested in one of the roles above? Check out these resources for landing your dream remote job and get ready to reap the full benefits of remote work in 2022— doing what you like, where you like. Good luck!
[A version of this article was originally published on Dec. 19, 2018]

READ MORE AND DISCUSS
Show less
Loading...