GET EMAIL UPDATES FROM POWERTOFLY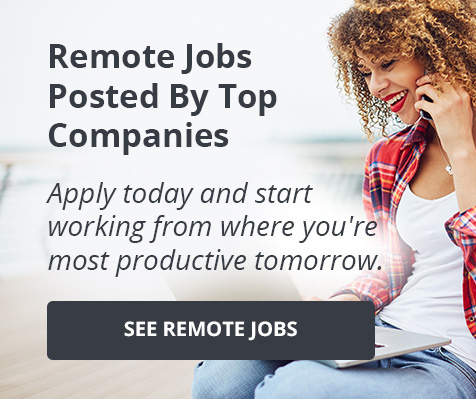 July 20, 2020
PwC
"Why human skills are an absolute on the resume of any digital leader"
Below is an article originally written by Sarah McEneaney, Digital Talent Leader at PowerToFly Partner PwC. Go to PwC's page on PowerToFly to see their open positions and learn more.
One of the questions I hear most often from graduates and other emerging leaders is "if I pursue this career, will a robot take my job?" The short answer is "no". The longer answer can be a bit more complicated. While certain tasks may be more suited for automation, very few entire career paths are likely to be eliminated. If anything, the advances in technology provide opportunities: to enhance insights, to expand the reach of important services, and--most exciting--to focus on more enriching work while letting a robot do some of the less interesting things, quickly and more consistently.

And, while gaining technology skills and a wide digital acumen should simply be known for competing in the world of work, today and going forward, it's important not to lose sight of the fact that the way to truly future-proof your career is to acquire and nurture skills that robots simply can't do. Those are skills that require high-level human cognitive and emotional processing. Things like design, storytelling, empathy for the user, leading and inspiring through change--these are skills that the word "robot" doesn't even connote. The best part? It's never too early in your career to learn these skills, or to keep practicing them over time in all types of situations.
At PwC, we have set the expectation for all 55,000 of our workforce to upskill in these various elements of human-centered design, so that we can approach problem-solving with the right stakeholders, customers and consumers in mind. As our people gain skills in data-driven storytelling, design thinking, and agile project management, and demonstrate increased proficiency, they are awarded digital badges.
You can get started today. Whether it's in taking formal classes in any of these areas, or availing of any of the myriad free resources available online (including PwC's Digital Fitness App), don't wait to get ahead. Technology plus human skills can be a powerful combination and one that increases access and opportunities for people of all backgrounds. It doesn't require expensive formal education and the grassroots communities which exist around these topics include people from all walks of life all over the world. Community-based and social learning can be a game changer for establishing a network and helping develop your voice in this space.
Regardless of your background or your career goals, there may be very few avenues worth pursuing that won't benefit from human-centered skills. And it's not just consumer products that need to consider the end user. From enterprise products to healthcare to transportation and more, every business has customers and consumers, whose input is critical and should be at the forefront of technology developments and subsequent iterations. I am inspired by the upcoming students and professionals, who are taking this approach to heart, realizing that you don't need authority in the traditional sense to have an influence and impact. And, thanks to them, I am tremendously hopeful for the future of our planet, society and our workforces.
popular
According to a recent study, anti-Asian hate crimes have risen 150% since the pandemic started. But these acts of violence are not new — they are part of a much larger history of anti-Asian racism and violence in the U.S.
That makes celebrating Asian American and Pacific Islander Heritage Month (which was named a month-long celebration in May by Congress in 1992 "to coincide with two important milestones in Asian/Pacific American history: the arrival in the United States of the first Japanese immigrants on May 7, 1843 and contributions of Chinese workers to the building of the transcontinental railroad, completed May 10, 1869") this year all the more important.
As we reflect on recent events and how they fit into a much larger history of discrimination, we're also taking time to celebrate and acknowledge the many achievements of the AAPI community.
We asked several of our partner companies what they're doing to honor AAPI Heritage Month at work, and we were inspired by the range of responses, covering everything from campaigns to #StopAsianHate to educational events on AAPI history.
Here's what they're doing, in their own words:
READ MORE AND DISCUSS
Show less
Loading...