GET EMAIL UPDATES FROM POWERTOFLY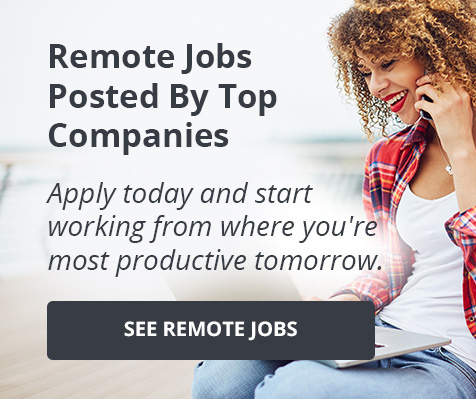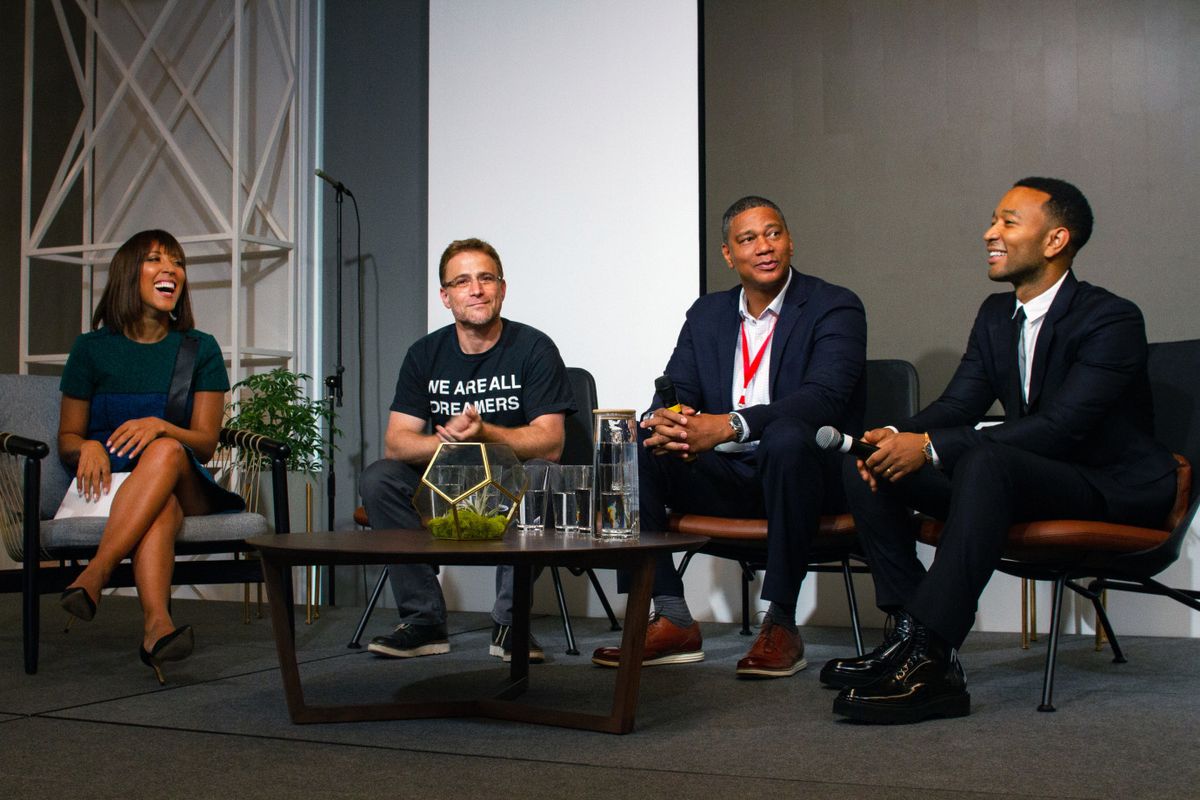 We are grateful to Robin Thede, Kenyatta Leal, and John Legend for being our partners and launching Next Chapter with us last week.
November 28, 2018
Slack Technologies Inc
Next Chapter: A Pilot Program Aiming To Help Formerly Incarcerated Individuals Find Work And Succeed In Tech
Deepti Rohatgi, Slack's Director of Slack for Good and Public Affairs, on working with the W.K. Kellogg Foundation, The Last Mile and John Legend's FREEAMERICA to create opportunity and shift perceptions
Below is an article originally written by Evie Nagy at PowerToFly Partner Slack, and published on August 29, 2018. Go to Slack's page on PowerToFly to see their open positions and learn more.
"By a show of hands, how many of you in here have made a bad choice," said Kenyatta Leal to a packed all-hands meeting at Slack HQ. The question, echoing the core of Bryan Stevenson's moving biography Just Mercy, was met by a sea of hands raised high.
"Now, I want you to imagine just for a second what life would be like if you were judged the rest of your life for that bad decision."
Leal speaks from experience. As a founding member of The Last Mile and a returned citizen himself, he was in the first class of a program that has, in the nine years since its inception, seen 393 students graduate.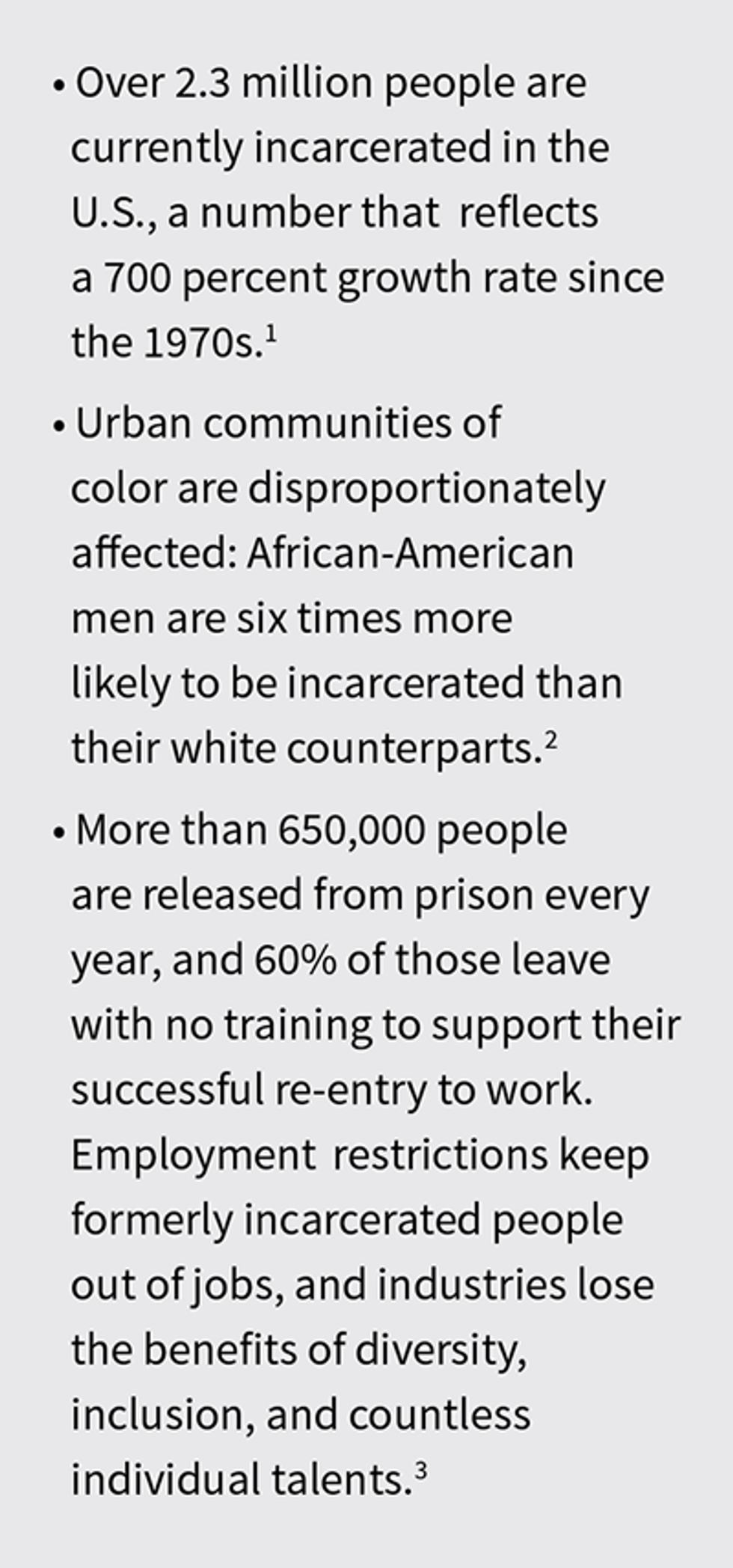 The Last Mile, currently operating in seven prisons across the U.S., teaches students to build websites and applications, all without access to the internet. The program boasts a zero percent recidivism rate — meaning that not one of the people who graduated has reoffended. During incarceration, The Last Mile focuses on three pillars:
Education: The full-time program trains incarcerated students on marketable computer coding skills.
Experience: Through TLM Works, an in-prison workforce development program, graduates of the coding program gain work experience, earn market wage and create a portfolio of work.
Expansion: The coding program is designed to be easily replicated across the country.
And then comes the moment of return, and of taking those skills into the workplace. And for that, there's a need for a fourth pillar — that of partnership with companies who can help turn those skills into a career.
A blueprint for change
"We need to tackle this issue from all different directions," says Leal. "For folks returning back to the community, the stigma that they're impacted by is a huge challenge. We've come up with thousands of ways to make sure a plastic bottle or aluminum can gets a new life, but we don't do anything to make sure someone who gets out of prison does. We need to have that same kind of mindset when it comes to human beings, that same kind of passion and persistence."
Enter Next Chapter: an initiative that we at Slack, in partnership with The Last Mile, the Kellogg Foundation, and FREEAMERICA, have been working on for the past two years to help bring returning citizens back to work and shift perceptions around formerly incarcerated individuals. Through Next Chapter, we are building a year-long apprenticeship program to train and mentor three graduates from The Last Mile — and in doing so, we hope to create a blueprint that other companies will use to train and hire talented people who have been incarcerated.
At a special employee all-hands meeting last week, Leal discussed the hopes for this new program with Grammy-winning singer, songwriter, producer, activist and founder of FREEAMERICA John Legend, comedic actress, writer, sketch and improvisational comedian Robin Thede, and our CEO Stewart Butterfield. This conversation — and the unveiling of Next Chapter itself — was the culmination of an ongoing dialogue at Slack about criminal justice reform, in particular the opportunity to help returning citizens find jobs in tech and business.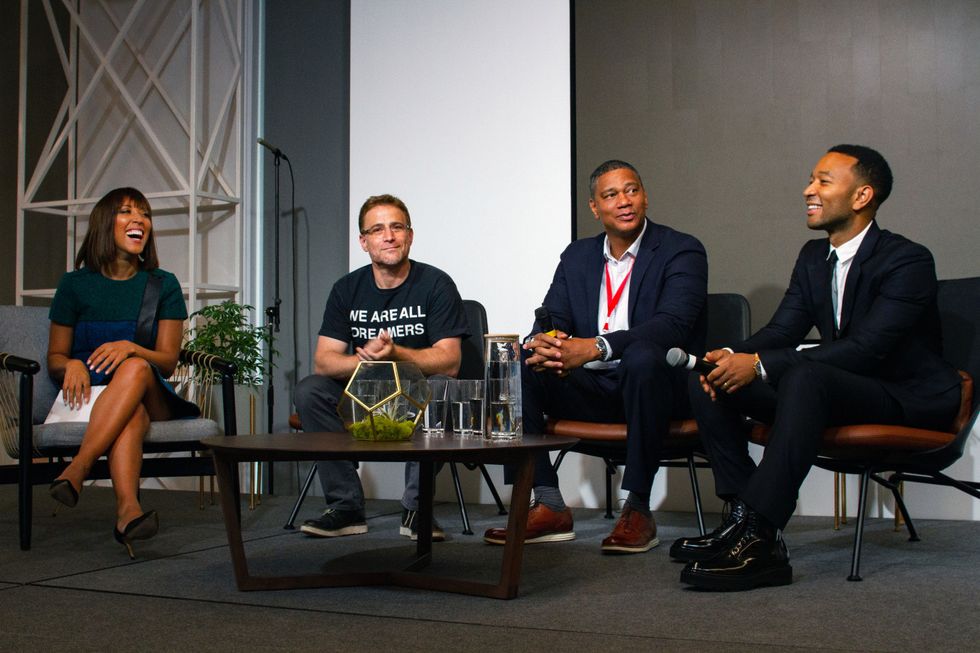 We are grateful to Robin Thede, Kenyatta Leal, and John Legend for being our partners and launching Next Chapter with us last week.
There is a pressing need for skilled knowledge workers, one that will only increase moving forward. Coding is something that any smart, hardworking person can learn, given time — and if there was one thing The Last Mile students had a lot of, it was time. We believe that talent is equally distributed. With the right training, we hope to provide opportunities for those who would not only thrive at Slack, but also fill the massive shortage of engineering talent that the tech community needs from an often-overlooked population.
The way forward
Along with The Last Mile and leading experts in the field, we've set out to devise an effort to help these returning citizens find skilled long-term employment and shift perceptions around re-entering individuals.
"This program couldn't just be about providing training, or even job opportunities to our apprentices," says Rodney Urquhart, a member of the Developer Relations team who has been instrumental in getting the program established at Slack. "We've worked hard to build a safe and special culture at Slack, where people who come from different backgrounds can thrive just as well as those who followed traditional paths."
The power of partnership
None of this could have been done without our partners in Next Chapter. Make no mistake about it, we're not positioning ourselves as experts in criminal justice — we make enterprise software. We are in the business of thinking about the way people work, where and how they work, and, of course, the people that do that work. We know how much we have to learn — and we're humbled and grateful to be working with three organizations full of experts.
The W.K. Kellogg Foundation, with years of experience in the criminal justice system, racial equity issues, and vulnerable communities, have helped to make this program a reality.
FREEAMERICA, founded by John Legend, has been working to change the national conversation about and transform America's criminal justice system, and will help amplify our efforts and encourage other companies to consider similar programs.
And, of course, The Last Mile, who bring not only the talent and skill of their graduating students — our apprentices — but also the expertise of Kenyatta Leal, whom we will be hosting as our first Re-Entry Director, overseeing the apprenticeship program here at Slack HQ.
We're just getting started. We have much to learn, but we're committed to this, to our three apprentices this year, and to whatever comes next. If you're interested in building a program like this at your company, or to find out more about the Next Chapter, email us at slackforgood@slack.com
Deepti Rohatgi is Slack's Director of Slack for Good and Public Affairs.
1 The Last Mile
2 "Shadow Report to the United Nations on Racial Disparities in the United States Criminal Justice System," The Sentencing Project, August 14, 2013.
3 "Recidivism," National Institute of Justice, June 17, 2014.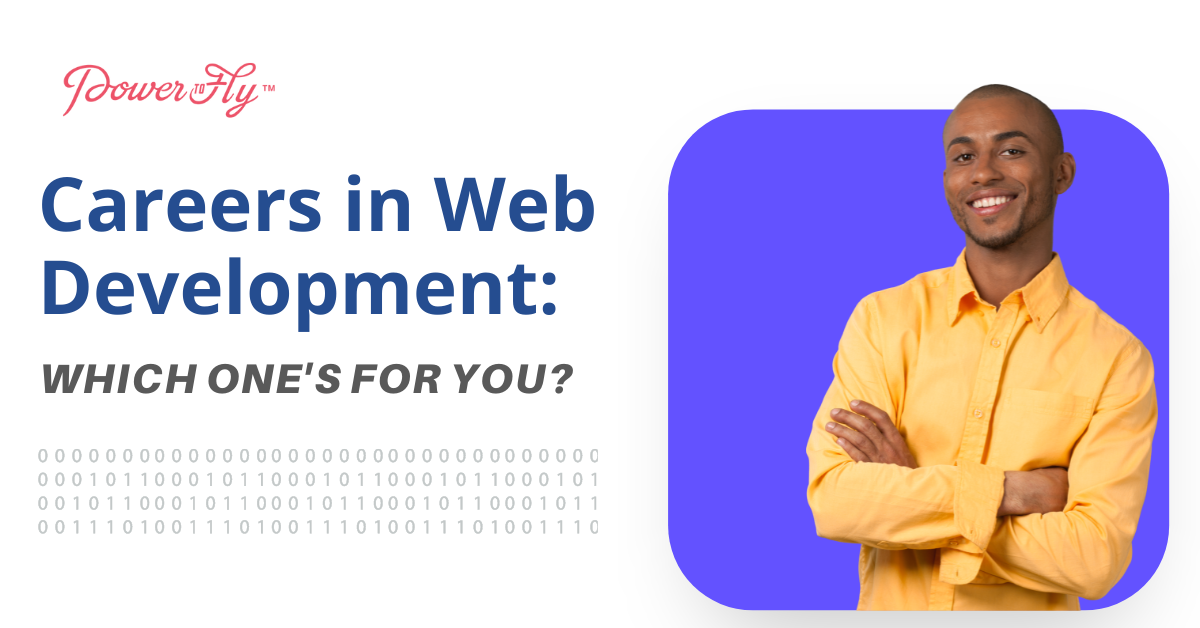 Upskilling and Development
We all have our favorite websites– the ones we frequent, bookmark, and recommend to others. You might even enjoy some website features so much that you've found yourself wondering why they aren't more popular. Or maybe you've experienced times where you were frustrated with a website and wished you could add features or even design your own!
If you've ever found yourself intrigued at the prospect of designing and developing your own websites, then a career as a web developer might be just for you!
As a web developer you would be responsible for coding, designing, optimizing, and maintaining websites. Today, there are over 1.7 billion websites in the world and, in turn, the demand for web developers is on the rise. In order to figure out what kind of web development work best suits you let's start with an introduction to the three main roles in web development that you can choose from.
The Three Types of Web Development Jobs
Front-End Web Development: The Creative Side
Think of front-end development as the décor of a house. The color scheme, furniture, manicured lawns, and overall aesthetic. In terms of a website, front-end development is laser-focused on the appearance of a website and its presentation on different devices. If you're considering a role in front-end development, it's important to learn programming languages such as HTML, CSS, and JavaScript. These three languages go hand-in-hand. HTML allows you to create user interface elements, CSS helps you with stylistic elements, and JavaScript allows you to incorporate online tools and connect your website to back-end functions.
In addition to programming skills, front-end developers need to be detail oriented, creative, willing to keep up with the latest trends in web development, cyber security conscious, and geared toward user-friendly designs. The median salary for a front-end developer can reach well into the $90,000 to $100,000 range.
Back-End Web Development: The Logical Counterpart
While a house can be beautifully decorated, it's incomplete without a solid foundation and efficient infrastructure. Similarly, a well-designed website depends on logical and functional code to power the features of that website. Back-end web development is code-heavy and focused on the specifics of how a website works. If you enjoy the analytical challenge of creating the behind-the-scenes code that powers a website, then back-end development is for you.
Since this role is more code-heavy, it's important that you learn numerous programming languages and understand algorithms and data structures. Some languages that are essential to back-end development are Ruby, Python, SQL, and JavaScript. Back-end developers also ensure that users can successfully retrieve and access data. This requires creating and using APIs (Application Programming Interfaces) which act as messengers that relay data related requests. Additionally, developing the code for the inner workings of a website also requires back-end developers to be conscious of the user interface features designed by front-end developers and to internally mitigate potential security risks. Due to the increased technical aspect of this position, back-end developers normally earn higher salaries than front-end developers. The average median salary for this role is around $118,000 per year.
Full-Stack Web Development: A Little Bit of Everything
A full-stack developer is essentially the Jack (or Jill)-of-all-trades in web development. Full-stack developers need to be knowledgeable about both front-end and back-end roles. This does not necessarily imply that you would need to be an expert in both roles, but you should fully understand the different applications and synergies they each imply. In order to work in this position, you will need to know the programming languages used by front-end and back-end developers. In addition to these languages, full-stack developers also specialize in databases, storage, HTTP, REST, and web architecture.
Full-stack developers are often required to act as liaisons between front-end and back-end developers. Full-stack developers need to be both problem solvers and great communicators. The end goal for a full-stack developer is to ensure that the user's experience is seamless, both on the front-end and on the back-end. In return, you can expect to earn a median salary of $100,000 – $115,000 a year for this role.
Taking the Next Step
Web development is both in-demand and lucrative! All three roles described above contribute to specific aspects of web development and the scope of each one can be customized to the industries and positions you feel best suit you. Regardless of which role you choose, all of them need a foundation in programming.
To gain the programming skills needed in each role, you can enroll in courses or learn independently. Coding bootcamps are a great way to boost your skillset quickly and efficiently.
Click here for some of our highly rated programming bootcamp options! Make sure to check out the discounts available to PowerToFly members.
READ MORE AND DISCUSS
Show less
Loading...