GET EMAIL UPDATES FROM POWERTOFLY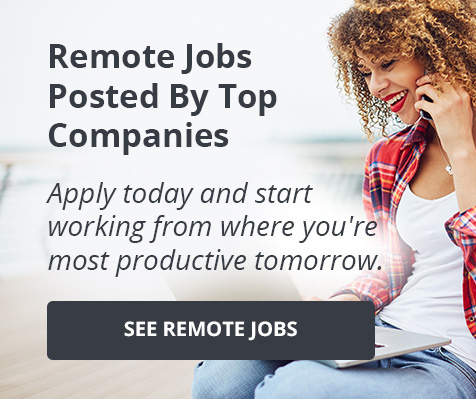 February 10, 2022
Job Search
Stack Overflow Interview Tips From Recruiters
💎 Prepare to apply to Stack Overflow with these interview tips from the company's recruiters!
Watch the video to the end to learn about the application process and what will make you a successful candidate!
📼 Ace your Stack Overflow interview with some great tips and tricks from Amy Roberts, Principal Technical Recruiter, and Joyita Bandyopadhyay, Talent Acquisition Consultant at Stack Overflow. They'll take you through Stack Overflow's values and culture and help you with some insights for the interview process.
---
📼 The first Stack Overflow interview tip relates to the very first step of applying: submitting your resume. Start by reviewing the job description and confirm your resume includes the required skills and experience. If you're on the fence about applying or perhaps don't have the years of experience or proficiency noted on the job posting, Amy encourages you to apply anyways! "Please just add a cover letter detailing what makes you a unique candidate. Tell us more about what makes you, you," Amy advises. If the specific position isn't the right next step for your career, the recruiting team at Stack Overflow may have another, more suitable posting available or something opening up in the future that might be a fit. Oh, and good news: your resume won't go through a bot. So share your personality in your profile to give the recruiters a sense of who you are.
📼 More Stack Overflow interview tips from their recruiters: At Stack Overflow, you'll work primarily with C+, ASP.NET, and Microsoft SQL Server, with supporting technology such as Redis, TypeScript, and Elasticsearch. As a company dedicated to increasing developer knowledge, Stack will give you the resources and support you need to develop mastery in your craft. And remember, soft skills are just as important as tech skills! Successful candidates will have critical thinking, teamwork, and strong problem-solving and communication skills.
Stack Overflow Interview Tips - Take a Deep Dive Into the Company
Prior to the interview, Joyita encourages you to explore: What motivates you? What excites you? And align your answers with what Stack Overflow has on offer. Do check out the company website and its profile on PowerToFly, The Muse, and Comparably, to get more information about their wonderful benefits and inclusive work culture!
🧑💼 Are you interested in joining Stack Overflow? They have open positions! To learn more, click here.

Get to know Amy and Joyita
Amy is an experienced Full Life Cycle Recruiter with a solid track record of building and maintaining client and candidate relationships. She has a demonstrated ability to self-manage multiple positions by sourcing, screening, qualifying, coordinating interviews, negotiating, and closing candidates. She also possesses strong expertise managing large staffing projects with quick delivery dates. Joyita is a highly dependable HR professional with strong multicultural and multinational experience across the USA and APAC region (Singapore, Thailand, Australia & India) as Talent Acquisition Specialist / HR Systems / HR Business Partner. Adept at working collaboratively with multiple stakeholders, she's known for being a self-starter who delivers best-in-class HR partnering to accomplish business goals with a positive employee experience. If you are interested in a career at Stack Overflow, you can connect with Amy and Joyita on LinkedIn!
More About Stack Overflow
Founded in 2008, Stack Overflow is on a mission to empower the world to develop technology through collective knowledge. More than 100 million people come to Stack Overflow's public platform every month, making it one of the 50 most-visited websites in the world. Their private knowledge-sharing and collaboration offering, Stack Overflow for Teams, is transforming how people work. In addition, their Reach & Relevance products help companies build their brand (Talent) and reach the world's largest audience of developers and technologists (Advertising), including through Collectives™ on Stack Overflow. Joining Stack Overflow means helping developers and technologists at life and at work and the chance to collaborate with a smart, talented, and supportive team.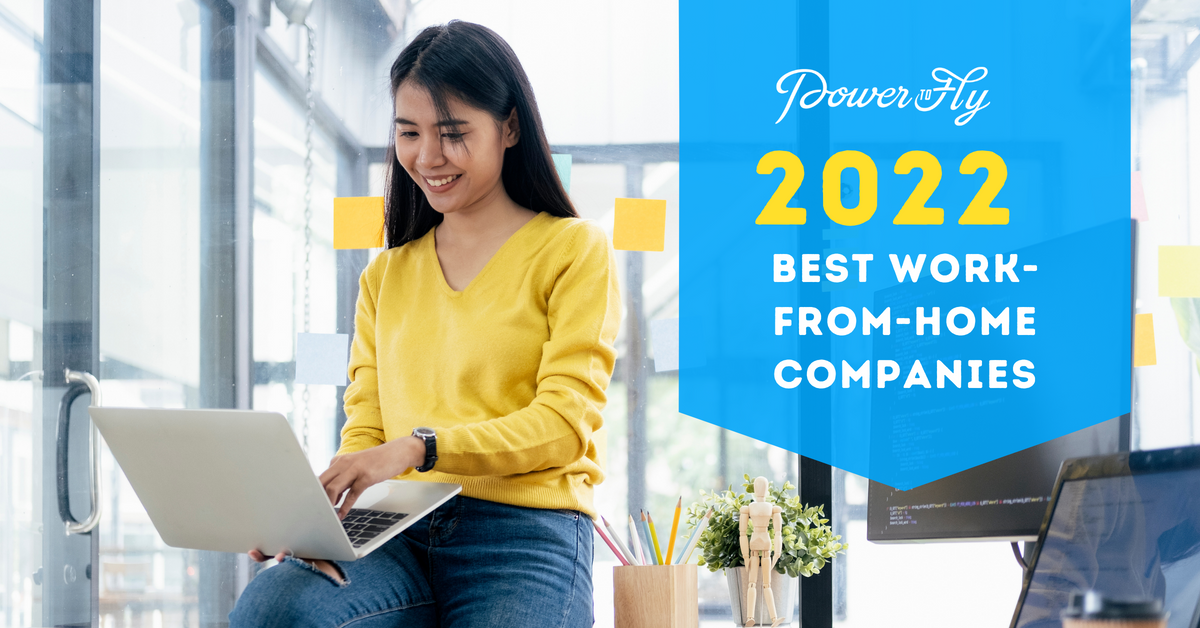 Featured Post
Every year, PowerToFly creates a list of the best work-from-home companies. Now that over half of the U.S. workforce is remote, compiling that list was a bit more challenging.
This year, we prioritized selecting companies that are remote-friendly—meaning they have both remote and in-person roles—but they have made long-term commitments to hiring and supporting employees who choose to work from home; and we think they have the perks, values, and organizational framework to allow all employees to flourish in their careers, regardless of location.
Keep reading to see our top 15 work-from-home companies for 2022, along with a description of what they do, why we like them, and who they're looking for.
PowerToFly's Best Work-From-Home Companies 2022:
Don't see what you're looking for? Check out a fill list of 5,000+ open remote roles here!
READ MORE AND DISCUSS
Show less
Nacelle
💎Want to learn more about the company's core values and how to align with them? Listen to Nacelle's team members share some valuable insights. Watch the video to the end to make sure you don't miss the interview tips that can help you land a job at Nacelle!
📼 Get ready to hear about Nacelle's culture and the company's core values, shared by their own team! Meet Madelyn Louipenn, Senior Manager of Talent Acquisition at Nacelle; Drew Clements, Front-end Engineer at Nacelle; Courtney True, Product Designer at Nacelle and Elizabeth Harris, Senior Manager of Professional Services Team at Nacelle. Together, they will share everything you need to know to stand out in the interview process.
📼 The first of the company's core values is continuous learning. The team at Nacelle is formed by curious individuals, who are often encouraging each other to step outside of their comfort zone and learn a new concept. Every Nacelle employee gets access to an online learning platform, whether it's learning a new programming language or expanding your knowledge in product marketing. There are endless opportunities for their employees to learn something new. As Courtney says, she's worn so many hats at Nacelle that she's gotten to see the company itself grow, which led her to a career path to also grow in as an individual.
📼To continue with the core values, the company's team members stress the importance of strong teamwork skills. This is what has allowed the team at Nacelle to move fast, to hit their aggressive goals, and to allow for an extremely collaborative workspace, even while in a remote environment. Another important skill to strengthen teamwork is the ability to give feedback: giving kudos to your fellow teammates, and creating the space to express gratitude to them is a priority at Nacelle.
Ownership and honesty, the company's final core values.
Nacelle often empowers its employees to take ownership over their work, step outside their comfort zone, try something new and build something that they're passionate about.
Everyone at Nacelle brings a high level of honesty and integrity into everything they do. They hold themselves accountable, keep their word, and most importantly, they show up to work as their authentic selves, knowing that they can be honest with one another. During his interview process, Drew said, "I know what I'm doing, I just don't interview well." He let the interviewers know ahead of time that he was going to be a nervous wreck, and they were very receptive!
Your interviews are a great time to ask more questions about the role and its expectations, and also to learn about your interviewers and their experience working at the company. That will allow you to understand how you fit into the larger Nacelle picture.
🧑💼 Are you interested in joining Nacelle? They have open positions! To learn more, click here.
Get to Know Madelyn, Drew, Courtney, and Elizabeth
With a degree in Psychology, one of Madelyn Louipenn's biggest passions is helping others develop an understanding of their mental processes and guiding them to overcome blockers. Drew Clements' passion is his job and he takes every project as an opportunity to learn and grow as creative. Courtney True has crafted websites and brands with visionaries in the social impact spaces such as energy & environment, health & wellness, social justice, scientific progress, arts & culture, education, and philanthropy. If you are interested in a career at Nacelle, you can connect with Madelyn, Drew, Courtney, and Elizabeth on LinkedIn. Don't forget to mention this video!
More About Nacelle
Nacelle was built for technology-forward merchants drawn to the benefits of a headless architecture but dissatisfied with the costs and complexity associated with adoption. Leaders at FTD.com, Boll & Branch, and Thinx use Nacelle to eliminate the typical maintenance costs and infrastructure complexities related to going headless while accelerating their time-to-market. Unlike traditional commerce solutions, their product is built on event-driven and elastic core technology optimized for flexibility, performance, and customization.
READ MORE AND DISCUSS
Show less
Loading...