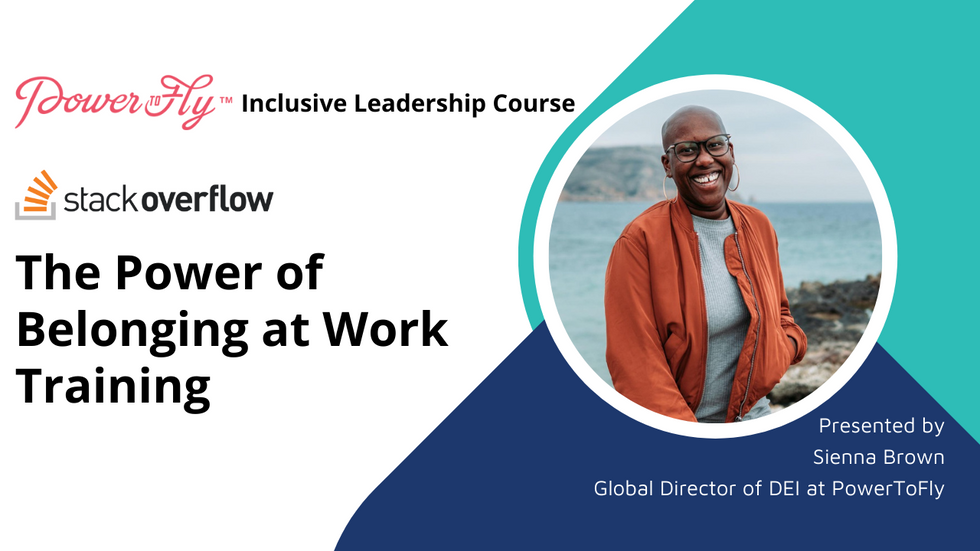 On September 15th, PowerToFly hosted a training focused on The Power of Belonging at Work where we learned how to implement techniques for belonging, inclusion, and authenticity within the workplace.
In the spirit of continued learning, we're sharing access to the training so that you can watch on your own time and learn about this topic.
By the end of this session, you will learn:
What a sense of belonging encompasses
How a sense of belonging impacts individuals and companies
The relationship between DEI and a sense of belonging
Tactical techniques to make long-term change around belonging, inclusion, and authenticity in the workplace
Tune into the training below and be sure to engage with the resources for continued learning.
Loved what you saw? Please take 3 minutes to fill out this post-event survey.
Now that you've watched our session, we would love for you to continue thinking about how belonging shapes employee experience within the workplace.
Please take a look at our Post-Training Exercises and Resources that will further guide you to lean in and investigate your own sense of belonging, as well as highlight areas of improvement.