GET EMAIL UPDATES FROM POWERTOFLY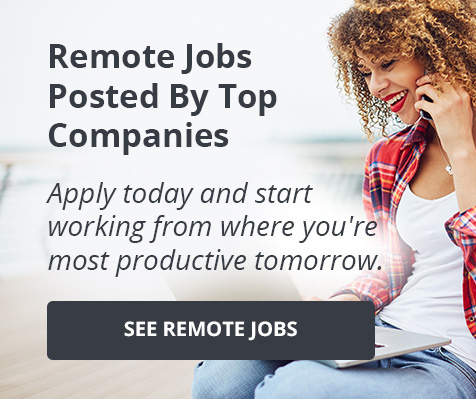 September 19, 2019
popular
Study Finds Women Who Work Remotely Are More Likely to Get Promoted
A recent survey conducted by Ultimate Software found that 57% of women working remotely were promoted in the last year, compared to only 35% of women who worked in-office. They were also more likely than their in-office counterparts to report that they felt there was room for growth in their roles.
---
Remote work has long been championed as a way to help women excel in their careers because of the flexibility it offers. Whether less emphasis on seat-time and more emphasis on results is actually a key driver of these positive results is unclear, but this study certainly supports the notion that remote work is good for women.

Read on for highlights of the study's results, and check out the full report and methodology here.
For Women, Remote Work Offers Advantages:
Women who work in-office were the most likely of all groups to report feeling guilty for taking time off
Women who work in-office are the least likely compared to all groups to believe that HR understands their concerns/needs
Women who work remotely are twice as likely as women who don't to leverage HR to resolve issues
Compared to all groups, women who work in-office were the least likely to report that they felt there was an opportunity for growth in their current role

Men who worked in-office were much more likely to report feeling their current roles offered opportunities for growth than women who worked in-office, while there was hardly any difference between women and men who worked remotely.
Percentage of Women & Men Who Reported That Their Current Roles Offered Opportunities for Growth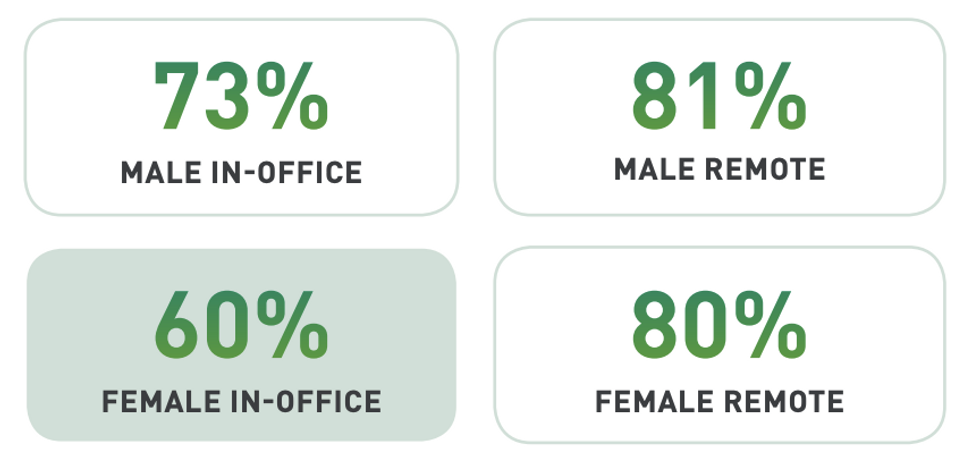 Credit: Ultimate Software Remote Workforce 2019 Survey
Compared to all groups surveyed, women working remotely had the highest percentage of promotions in the last year. Women working in-office had the lowest.
Percentage of Women & Men Who Reported Promotions in the Past Year
Compared to In-Office Workers, Remote Workers were...
40% more likely to have been promoted in the past year
More likely to report that their company was invested in their growth
More likely to say that their working location contributed to decreased stress (50% of remote workers vs. 19% of in-office)
But they were also more likely than their in-office counterparts to work beyond their set hours each day. Which, when you're technically at the office 24/7, makes some sense.
-------
Already work remotely? Tell us why you think it gives women an edge in the comments.
RISE UP THROUGH OUR FREE COMMUNITY
Network with top executives even if you aren't looking for a new role
First look at flexible, work-from-home, in-office roles
Join live chats led by expert women in your field and beyond
Sign Up
Automattic
January is National Mentorship Month— the perfect time to focus on growing and building important relationships with mentors that will positively affect your professional career.
Research shows that mentorship greatly improves career outcomes by providing professional guidance, skill development, and support through major work and life transitions.
We asked some of our partner companies to tell us about the mentorship opportunities they offer. If you're ready to unleash your full potential by joining an impactful mentoring program, keep reading to hear what they said. (Plus, they're all hiring—check out their open jobs under each entry!)
READ MORE AND DISCUSS
Show less
Loading...