GET EMAIL UPDATES FROM POWERTOFLY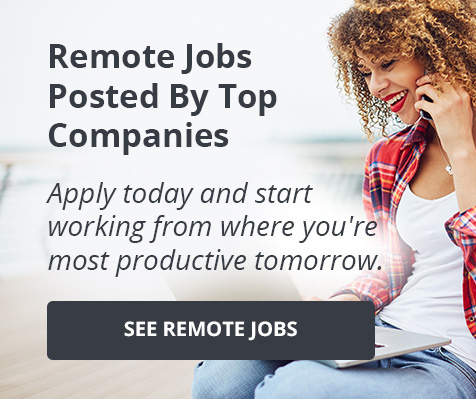 April 21, 2021
SV Academy
Overcoming Rejection
Jason Cruz's love for spam fried rice led to his dream job at Gong
Below is an article originally published by SV Academy. Go to SV Academy's company page on PowerToFly to see their open positions and learn more.
Getting rejected from your dream job hurts. But for Jason Cruz, SV Graduate Cohort 34, an auto-reject email was not a hard no, it was just a not yet. Jason was inspired to dig deeper and push harder.

The reality is, there isn't often a 'no' in Tech Sales. Maybe now is just not the right time. Fast-growing, future-minded companies like Gong never close the door. And Jason figured out how to creatively overcome this first rejection from a dream employer by imaginatively pushing the boundaries.


Jason's journey into Tech Sales
Jason has always loved working with people. Prior to applying to SV Academy, Jason managed live events for Facebook and SF State University, where he completed his studies in Broadcast Communications. Although he enjoyed the work, something with more career growth potential became of high priority after a few years of event managing.

Outside of work, Jason's time at improv comedy clubs led to friendships with sales professionals. They recommended he give Business Development Representative (BDR) or Sales Development Representative (SDR) roles a shot.

Inspired by the suggestion from his friends, Jason began hearing about SV Academy as a potential transition into sales.
"What really stood out to me about SV Academy was the personalized support and dedicated career coach from start to end."
After being admitted into the program, Jason was off to the races. He credits the one on one human-centered skills coaching as being an underlying principle he could take to any company. Having a chance to step into the Tech Sales role in a learning environment and practicing core selling skills like empathic listening deeply resonated with Jason.

But his primary anchor remained SV Academy's commitment to diversity and inclusion.
"Everyone in the room was a Person of Color or an Underrepresented Minority. It made me realize wow, I've actually never had this experience before in a professional setting . . . There was an unspoken bond."
Leveling up with new skills
Gong, which also happens to have a strong commitment to diversity, caught Jason's eye (listen to our CEO's interview on Gong's podcast here). Gong's open SDR roles paired alongside strong company culture and commitment to diversity and inclusion was everything Jason was looking for.

Soon after applying, the dreaded auto-rejection email made its way into his inbox:
Jason was far from giving up. His growth mindset and training had prepared him for this moment.
Overcoming rejection: Jason Cruz's love for spam fried rice led to his dream job at Gong www.youtube.com
"Everyone at SV Academy kept stressing that you have to treat this job search like you're outreaching to a prospect. With empathy. So I did."

With the sting of rejection, Jason continued to connect with Gong employees on LinkedIn and work on his skills and confidence at SV Academy. Jason ended up connecting with a former educator-turned-SDR-now-recruiter and alumni from SF State University. Perfect connection made! Not only was this current Gong employee from his community, but he was also someone who knew exactly what it meant to switch careers.

Jason knew it was going to take something different to stand out from the pool of applicants. With the newly formed relationship, it was now time a matter of how he could grab the recruiter's attention.

During his SV Academy training, he learned about video cover letters. But he had his reservations. Who would actually open one of these?
"I was the biggest skeptic of video cover letters, but I had actually seen Gong post someone else sending a video cover letter that led to an interview . . . So this actually works!"
Around the same time, Gong just happened to post an employee cookbook across their social media, featuring a favorite dish of Jason's, spam fried rice!

Emboldened by the combination of events and newly equipped with SV Academy skills, Jason filmed a hyper-personalized video to Gong's recruiter wearing their alma mater's shirt and whipped up a pan of spam-fried rice following the recruiter's recipe from the Gong employee cookbook. He followed up with a request for 'no-sugar feedback', which is one of Gong's operating principles in bettering their employee's skill set with direct and genuine feedback.

What did Jason showcase about himself by sending this video?
1 — Being okay with rejection and persevering. A 'no' can only lead to a yes if you believe deeply enough. Keep pushing ahead!
2 — Personalize to your audience. Do the research, and you'll be surprised by what you have in common with your recruiter/prospect.
3 — Creativity! Companies are constantly bombarded with applications. Do anything you can to stand out.
Needless to say, the video cover letter landed and resulted in much more than feedback.

Not only was the Gong recruiter blown away, but he also called it, "the best prospecting video he ever received."
The rest was history. Jason is now hired at Gong in an SDR role.

Jason embodies the core values of an SV Academy student: enduring grit, relentless perseverance, and an ingenious way of building rapport with spam fried rice!
We wish Jason continued success on his journey in Tech Sales. All of us at SV Academy are honored to walk with him and excited to see what he cooks up next.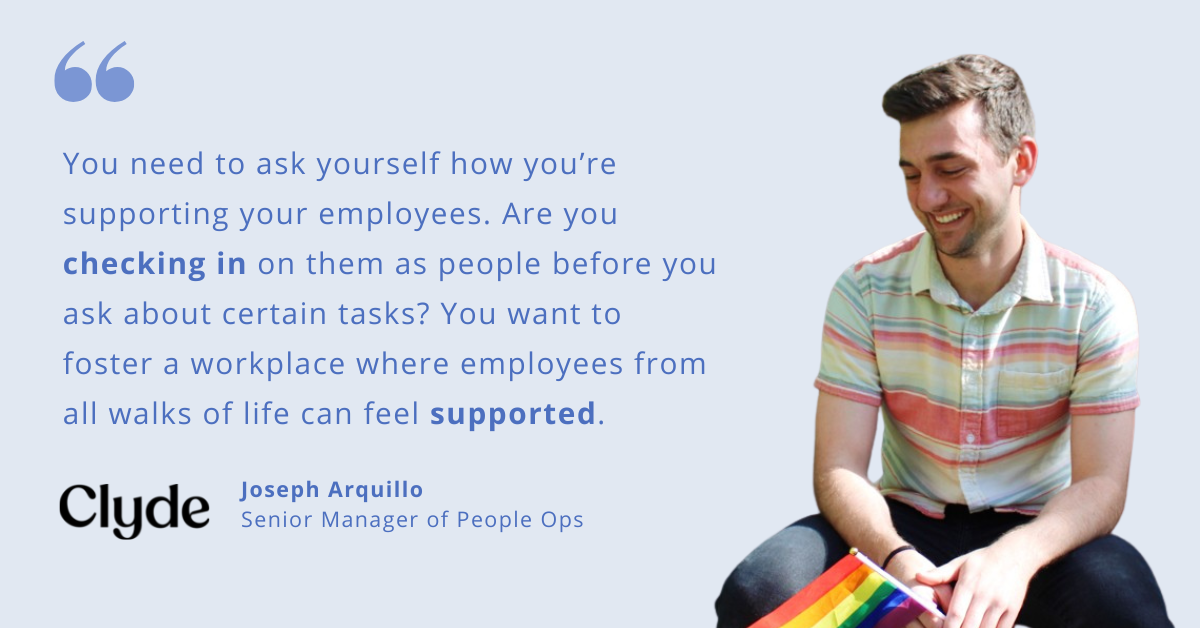 Clyde
Joseph Arquillo doesn't work in Human Resources — he works in People Operations. And the distinction matters.
"It was named 'human resources' because it saw humans as resources, utilized for certain tasks or behaviors. But that's not really what it's about," says Joseph, who is a Senior Manager of People Ops at Clyde.
"Calling it 'people ops' adds back what you lose with 'HR.' My philosophy is that I am there to support you. I am there to work with you, empower you, and enable you so you can be your best self."
For Joseph, a key element of helping employees become their best selves is making sure that the workplace, whether in-person or virtual, is an inclusive space for all. That doesn't happen by accident — it requires a dedicated DEIB strategy and leaders who are committed to asking hard questions of themselves and others.
We sat down with Joseph to hear more about his professional journey, and the practices of leaders who create environments where everyone feels included.
More Than Just a Number
As a college freshman, Joseph planned on sticking with liberal arts when it came to choosing a major. But then he took a class in Boston College's School of Education, and loved its holistic approach to applied psychology.
This inspired him to switch his major to psychology and human development, and select minors in political science, and management and leadership, where he enjoyed learning about organizational psychology.
After graduation, he explored the consulting space to put theory into practice, but found out during an internship at a multinational consulting firm that finance or accounting weren't the places he wanted to build his career.
"Since Big Four companies have 250,000 employees, you become just a number," he says of the experience. "It wasn't my cup of tea. Too corporatized."
That kicked off Joseph's interest in startups.
"It's always fun to get in the weeds! One thing that's very interesting to me is a challenge," he says. "When you're helping a company like Clyde grow and scale, joining when they're at a Series B and helping them get to the next level, you really get to focus on the interaction between people, process, and product," explains Joseph. "You need to hire the right people to work towards increasing efficiencies in all areas, but also make sure that we're enabling them to create a strong product."
6 Keys To Building Inclusive Spaces as a Leader
Across the different industries and companies that Joseph has worked in, he's identified the behaviors that create truly inclusive environments — as well as those that discourage them.
Here's what he's seen:
First, recognize your own privilege. "If you're a man, you have privilege, even if you're a gay male. If you are a white woman, you have racial privilege. It's really important that you're cognizant while you interact with somebody how they might interpret the interaction based on your identity."
Leaders should always speak last. This is important always, but especially in in-person spaces, where it might seem even more nerve-wracking to speak up in a crowd, says Joseph. "You want to make sure you're creating that space for employees who aren't as senior to feel comfortable voicing their thoughts."
And, leaders should use check-ins liberally. "You need to ask yourself how you're supporting your employees. Are you checking in on them as people before you ask about certain tasks? You want to foster a workplace where employees from all walks of life can feel supported," he says.
DEIB isn't just about adding new initiatives — sometimes it's about removing barriers. "You need to remove unnecessary bias," explains Joseph. "That can mean making sure you have appropriate policies and practices that don't hinder people depending on who they are or where they live."
Maximizing participation requires planning with a diversity lens. Joseph has helped the Clyde team gather together and bond as a group. Along the way, he's been careful to consider physical and psychological safety for everyone involved. "For instance, if you're doing an event, do you have someone who's not drinking? Have you set up the environment for people who might have a physical disability, or carefully planned the flow of activities for people who might be neurodivergent?"
Saying you want to be better isn't enough — articulate actions you will take. "Pride is a great example," explains Joseph. "Yes, June is a time to celebrate. But it's also a time to march. And beyond that, how do you show up and celebrate with the LGBTQIA+ community throughout the year?"
Embracing the Unknown
If you visit Joseph's LinkedIn profile, you'll see his personal motto: "Without challenge, change, and a bunch of unknowns, it's no fun."
That belief has led him to study what he's passionate about, to take on new and exciting roles at growing startups, and now, at Clyde, to help formalize what world-class people operations looks like at a fast-growing company.
"I view myself as a connector that really empowers people, challenges teams, and helps drive us towards what I consider to be an improved future," he says. "I feel like it's my responsibility to be the chief advocate for each of our employees, and remove any barriers in the way of their growth."
Want to learn more about what opportunities Clyde offers? Check out their open roles!
READ MORE AND DISCUSS
Show less
Loading...