GET EMAIL UPDATES FROM POWERTOFLY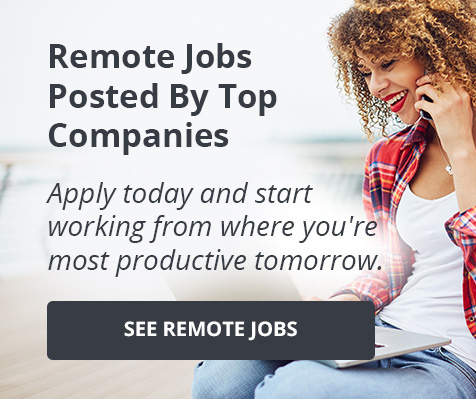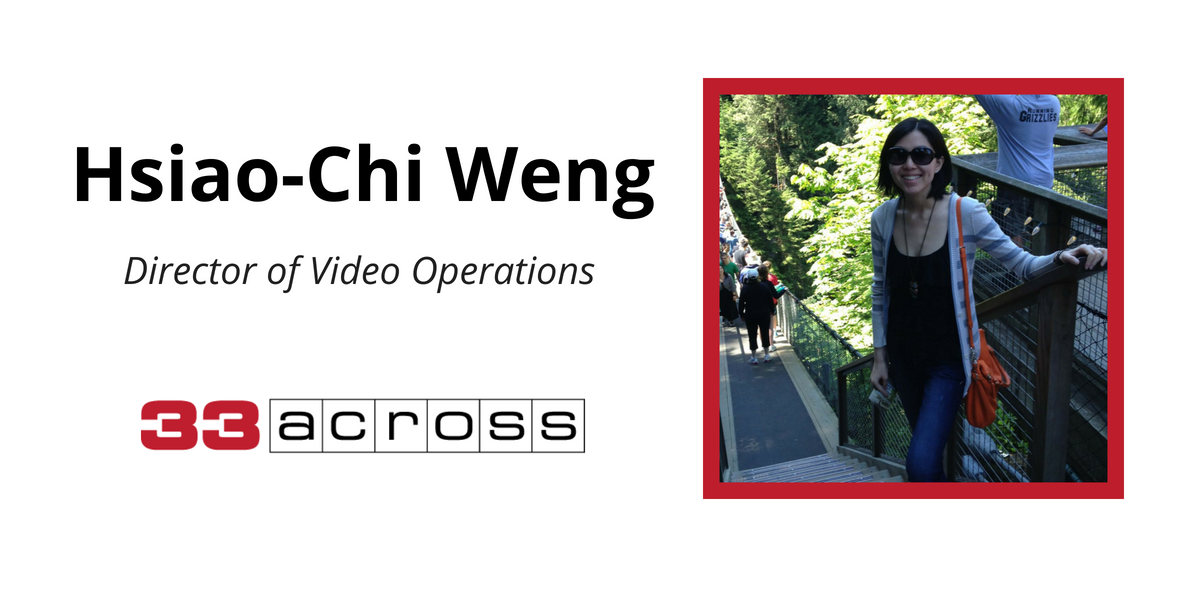 33Across
Hsiao-Chi Talks Monetizing Video, Future Trends, and Living in NYC
Below is an article originally written by PowerToFly hiring partner 33 Across, and published on June 22, 2018. Go to 33 Across' page on PowerToFly to learn more.
With the news of Instagram launching its Instagram TV, it's pretty evident that video is the future of advertising technology. Hsiao-Chi Weng, our Director of Video Operations understands the importance that video advertising will play in the future. For this edition of Friday Fives, Hsiao-Chi offers some advice on how to monetize the often-challenging space, skills needed to perform her job; and dishes on the pros and cons of living in New York City.
How did you get your start in working in video advertising?
I started my career on the agency side and witnessed some interesting changes within the digital boom. As advertising dollars continued to shift to online, I had a chance to learn the ins and outs during the early stages. I was fascinated with digital advertising in general, specifically in video, so I dabbled in the programmatic video world. I have worked in the space ever since and never once regretted my decision.

Access to mobile video inventory can be challenging for some companies. Do you have any advice for them?
Focusing on quality and valuable content would be the key. The quality of the site/app where video appears is one of the most important factors to monetize video business. Additionally, companies should be sure to partner with trusted platforms that will customize ad players to fit their needs. This streamlines the process and helps to monetize content with flexible pricing and innovative video opportunities (in-stream, out-stream, native, and etc.)

What do you think is next for the state of video advertising?
Video advertising is still on the rise and will continue to grow in size and complexity. Innovations in mobile such as vertical video will be a revenue driver for both advertisers and publishers. Thanks to the popularity of social media, user-generated content will also be trending within the near future. Lastly, as companies continue to adapt to the sophistication required for video header bidding, publishers will see significant profits from the technology.

What are some skills/tools that you use on a daily basis to perform your job?
When it comes to work, I always try to be organized, efficient, curious, and results driven.

What is the best and worst part about living in New York City?
The best part about NYC is that you can do anything at any time in the city and that you can meet all kinds of people with different cultures from all over the world! The worst part is that it's just too crowded — everywhere, all year round.
READ MORE AND DISCUSS
Show less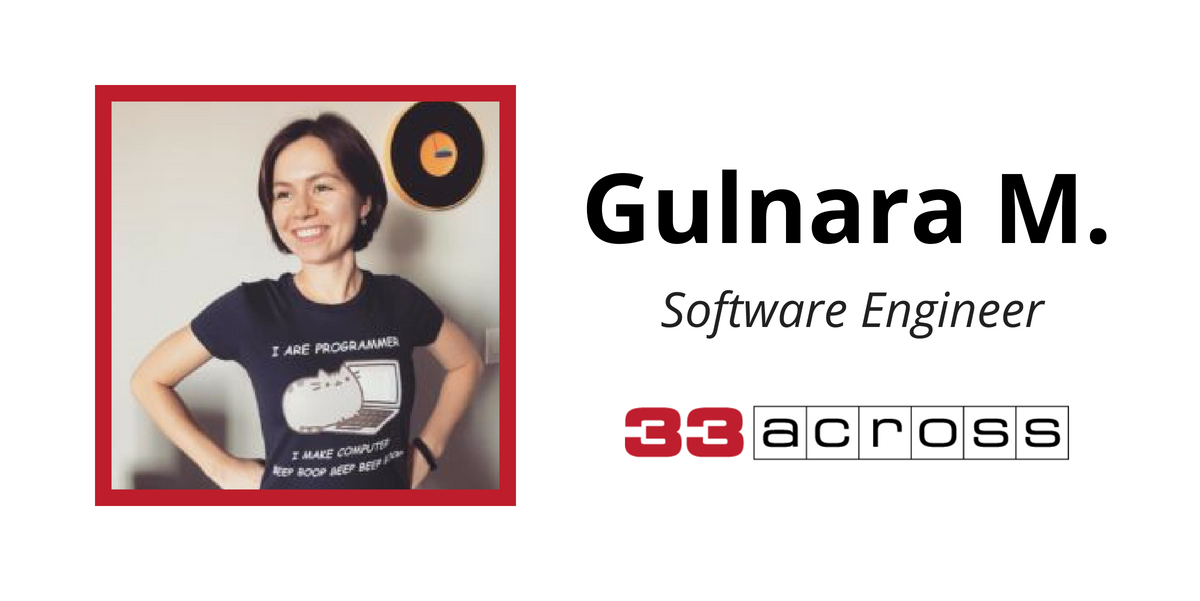 33Across
Gulnara M. chats about being self-taught in code, diversity in tech, and artificial intelligence
Below is an article originally written by PowerToFly hiring partner 33 Across, and published on May 11, 2018. Go to 33 Across' page on PowerToFly to learn more.
Some of us can say that we taught ourselves how to ride a bike, or maybe even how to play an instrument. Our Software Engineer Gulnara Mirzakarimova took it up a few notches by teaching herself how to code! After a career in finance she decided that she wanted to do something different. Learn more about why Gulnara wanted to get into engineering, how we can improve diversity within the industry, and how engineers can prepare for the future of artificial intelligence!
How did you make the decision to become an engineer?
I was working in finance for four years and I realized that it was not something that I was interested in. I wanted to be able to create things and have the flexibility to work from anywhere. I used to run a community group of entrepreneurs in Washington, D.C. and I liked what I saw. A lot of the members were developers and they were building some pretty interesting things. I then decided to learn how to code, while still working in finance and I loved it. So, I quit my job and began working as a developer. This was five years ago and I have been working as a developer ever since.
What is the best work environment/setting for you to be at your most productive state?
I work from home 90% of the time. Sometimes I'll work out of a coffee shop. I like to be able to tune out sound and distractions when I work so I use noise canceling headphones. Depending on what I'm building, I like to be able to listen to either classical or techno music. I've noticed that if I am in an early stages of conceptualizing the problem I tend to listen to slow classical music. But when I have the solution figured out and am implementing it, I switch to high-paced techno music. In both scenarios, I like to work uninterrupted. The main reason can be explained by this comic.
What role do you think that artificial intelligence (AI) will play in the future? How should engineers prepare for it?
Tech is developing faster than we can keep up. New tools, languages, and frameworks are being created all the time. There are a lot of tools available for engineers to prepare for AI, they include data science, machine learning, and deep learning.
As a female engineer, what do you think could be done to encourage more women to explore the profession?
I think we should not only focus on women but on all minorities and it has to start early – I am talking primary school. How can you be interested in something you don't know anything about? I recently gave a talk at a middle school where I told kids about what developers do and told them that there are lots of ways one can become a developer. Kids have some idea of what teachers, doctors, lawyers and bankers do. But the tech industry is still a pandora's box to many of them.
What's your favorite way to spend the weekend?
I don't have one favorite way of spending a weekend. But you can usually find me doing the following in any given month on a weekend: sketching and painting with watercolors, hiking, or going to a botanical garden. I like visiting Harry Potter World and Jurassic World at Universal Studios. I also enjoy barbecuing, baking and of course binge watching TV shows. I'm currently watching The Expanse, Killing Eve, and WestWorld.
READ MORE AND DISCUSS
Show less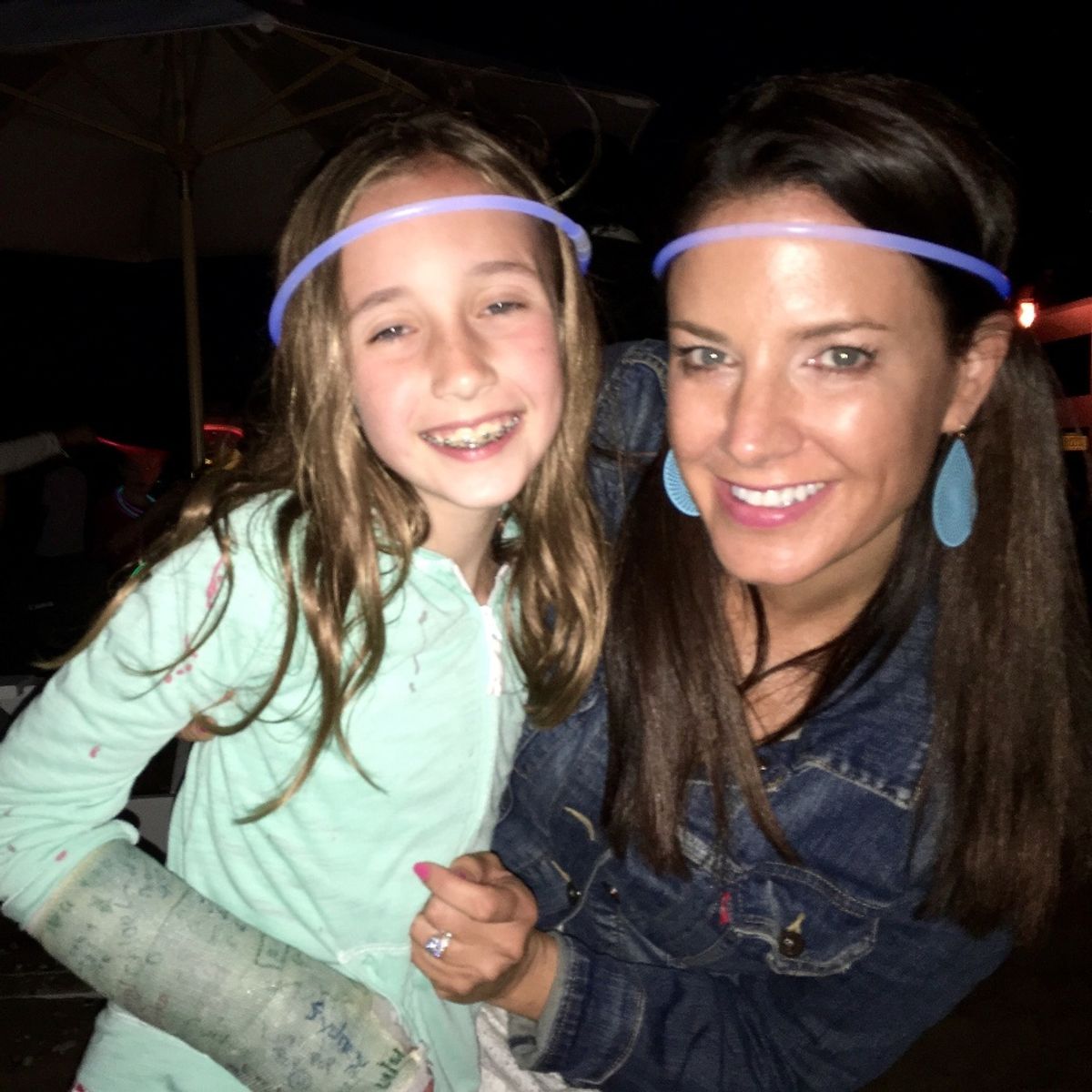 33Across
Below is an article originally written by PowerToFly hiring partner 33 Across and published on Apr 13, 2018. Go 33 Across' page on PowerToFly to learn more.
Anyone who starts their career in tech without a computer is pretty much destined for success. Anita Pollert, our general manager of publisher solutions experienced this firsthand. Starting her career at one of the most renowned publishing companies, Anita has grasped the inner workings of both the traditional and digital sides of publishing. Check out her responsibilities in the early days of publishing, advice she has for women in tech, and how she invests in self-care.
How did you get your start in media/publishing?
My first job was an assistant position at Random House Publishing. I remember the editors there being really smart, we published dictionaries and thesauruses after all. My responsibilities were use the fax machine, deliver documents on foot, and collate huge packets of paper. I didn't even have a computer until 6 weeks into the job. I made my leap into digital at CNET as both an Ad Trafficker and Account Coordinator. I was on the job for two months before I understood what an impression was.


What's the biggest change you've seen take place since you entered the industry?
The biggest change I've seen would be the inventions of programmatic and header bidding. These technologies have allowed for the rise in intelligence and sophistication around the selling of non-reserved inventory. Through implementing programmatic and header bidding within their monetization strategies I have seen publishers increase their revenue exponentially.
What advice would you have for other women looking to enter in leadership roles?
My advice to women entering into leadership roles is to remain true to your personality. Ad tech is male-dominated, you may not feel like you fit in and that's ok. Instead, focus on embracing that concept that you can offer insight from a different perspective. Also be sure to support other women in the choices that they make within the industry and throughout their careers.
How do you build and maintain your professional relationships?
I have found that the more you understand the challenges, fears, and hierarchy systems your clients face, the more you can tailor your solutions and approach to fit their needs. Listen to your clients when they tell you things such as: "I'm busy," "I can't make a decision right away," or "I don't have the resources." They will appreciate your understanding and come to you when the time is right. The publisher business is built around long-term relationships.
How do you indulge in self-care?
There is a pilates studio right down the street from our office that makes me feel amazing. I've been going at least 4 times a week. That's a lie! I get there once a week and practice self-care by hanging with my daughter on the couch, using my array of hot sauces on Mexican food, and watching the Housewives of Beverly Hills with a glass of wine.
READ MORE AND DISCUSS
Show less
Loading...