GET EMAIL UPDATES FROM POWERTOFLY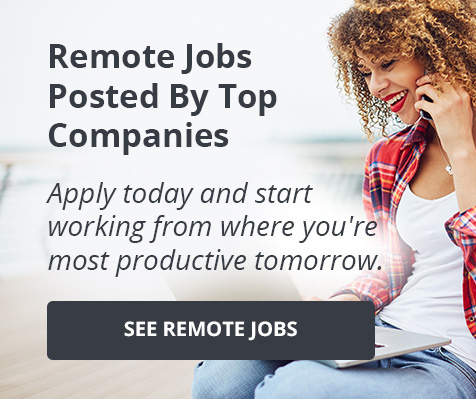 Autodesk, Inc.
On October 16th, PowerToFly hosted our first event with Autodesk, a leader in 3D design, engineering and entertainment software, in San Francisco.
Autodesk is a truly astounding company. From cars to skyscrapers to smartphones to even movie special effects, Autodesk's software makes it all possible. This intimate evening of networking and learning was hosted by PowerToFly's Amanda Bender and featured a diverse and impressive array of speakers from Autodesk.
The night kicked off with a warm welcome address by Queen Denchukwu, Manager, Global Diversity Partnerships and Alliances. Next up, our audience was treated to a special tech talk from Paula Berggren, Senior Exhibit Designer.
Following the evening's tech talk, Amanda moderated a panel discussion featuring several of Autodesk's women leaders including:
The evening wrapped up with some closing remarks by
Andrea Robb,
VP of Talent, Culture, and Diversity plus plenty of more opportunities to network over refreshments.
Here's what one attendee had to say about the event: "I'm really glad I came. I completely altered how I think of Autodesk."
READ MORE AND DISCUSS
Show less
Previous Event
On November 20th, over fifty women braved the increasingly chilly New York weather to join PowerToFly at an invite-only happy hour event featuring two fast-growing and fascinating companies, CLEAR and OUTFRONT Media.
Held at the intimate Nomad Annex, guests enjoyed networking over scrumptious small bites and refreshments as they waited for our programming to begin. PowerToFly's CEO Milena Berry warmly greeted the crowd but because she had lost her voice she turned the microphone over to yours truly to host the rest of our gathering.
First up was Jacquelyn Talpalar, VP, Agile Program Management at CLEAR. After sharing some of her personal career journey (and her love of Duke basketball), Jacquelyn walked the room through some of CLEAR's current and upcoming projects. While CLEAR has already revolutionized air travel by using biometrics to speed up security, they've now kicked off an impressive expansion in a host of new arenas - quite literally, like using CLEAR to be approved for an adult beverage at your next concert or sports outing.
Next up, PowerToFly welcomed back OUTFRONT Media's Nancy Hoffman, SVP, Associate General Counsel, MTA Program Manager and Marion Parrish, SVP, Digital Operations. Nancy and Marion spoke at another of our recent NYC events and they are always entertaining and informative. OUTFRONT Media is already a ubiquitous presence through their eye-catching billboards (Times Square? That's them) but Nancy and Marion detailed how OUTFRONT Media has partnered with NYC's MTA to transform the subway and rail systems via electronic screens that provide both advertising and helpful transit updates.
Jacquelyn, Nancy, Marion and their team members also all stuck around to answer questions from our audience. Thanks to everyone who joined us and catch you at the next event!
READ MORE AND DISCUSS
Show less
Invesco
PowerToFly traveled to the Peach State (on Peachtree Street no less!) to co-host our first event with Invesco, an independent investment management firm dedicated to delivering an investment experience that helps people get more out of life. This wasn't a lengthy trip for PowerToFly's Dionna Smith-Keels who moderated the event because she lives right in Atlanta!
Hosted at Invesco's stunning global headquarters overlooking much of Atlanta, the evening was a wonderful opportunity for women in both tech and sales (and beyond) to meet each other and hear directly from the leaders at Invesco.
The night began with talks by a pair of diversity and inclusion allies: Andrew Schlossberg, Senior Managing Director & Head of the Americas and Dave Dowsett, Global Head of Strategy & Innovation. After Andrew's warm opening remarks, Dave lead the crowd through a tech talk, demonstrating some of Invesco's innovative products.
Next up, our capacity audience (every chair was full) was treated to a panel discussion that featured a quartet of Invesco's women tech leaders. Topics ranged from current projects to career journeys to working on work-life intergration. These impressive speakers were:
Our panelists stuck around to answer questions, both during the formal audience Q&A and during the hour of additional networking that closed out this special evening.
Here's what one attendee had to say about the night: "Impressed with the panelists, Invesco employees and their professionalism. Thanks Invesco, thanks PowerToFly."
READ MORE AND DISCUSS
Show less
Thales Usa Inc.
Did you miss PowerToFly's October virtual seminar featuring Thales' Victoria Snyder on her journey from Air Force veteran to Director of Engineering Ops?
Don't worry, you can watch the full hour long virtual chat HERE.
Here's what one attendee had to say about the conversation: Thank you for the very informative and enjoyable virtual chat with Victoria Snyder. Victoria provided so much positive perspective and useful information on her background and the challenges she has faced in her career. It brought back so many memories of my 35 years in the engineering field. It was very encouraging to hear her upbeat approach to all her experiences and her optimism for the future of women in engineering.
Follow Thales on PowerToFly here and check out all of their open roles!
If you are an Austin-based woman in tech and would like to receive an invite to this event, please email us at hi@powertofly.com.
Meet Vrbo's women tech leaders, like Chief Product Officer Tina Weyand, at this invite-only in-person event.
Agenda (Subject to Change):
6:00pm - Check-In & Networking over Cocktails & Light Food
6:20pm - Kick-Off with PowerToFly
6:25pm - Welcome & Keynote Address by Judy Kay, Senior Vice President, Strategy, Brand and Communications at Vbro
6:35pm - Information Presentation
6:45pm - Panel Discussion with Vrbo Female Tech Leaders including
7:20pm - Networking Continues over Cocktails & Light Food
The event will take place on Thursday, February 28th from 6pm to 9pm at 11501 Domain Dr., Suite 100, Austin, TX.
Vbro's (formerly HomeAway) mission is to make every vacation rental in the world available to every traveler in the world through their online marketplace. With over 2 million unique places to stay in 190 countries, they are committed to helping families and friends find the perfect vacation rental to create unforgettable travel experiences together.
Also, Vrbo is hiring! Their amazing benefits include plenty of paid vacation, up to 20 weeks of parental leave, two paid volunteer days per year, and their one of a kind Table Talks aimed at encouraging creativity and innovation. To learn more about Vrbo and their open positions, visit their page on PowerToFly. .
About our Events: All RSVP'd attendees are welcome, regardless of race, color, religion, national origin, gender identity, pregnancy, physical or mental disability, or age. If you require assistance to fully participate in this event, please email hi@powertofly.com, and we will contact you to discuss your specific needs.
Unfortunately, PowerToFly and Vrbo cannot admit outside recruiters to this particular event. Please email hi@powertofly.com if you have any questions about this policy.
Loading...