GET EMAIL UPDATES FROM POWERTOFLY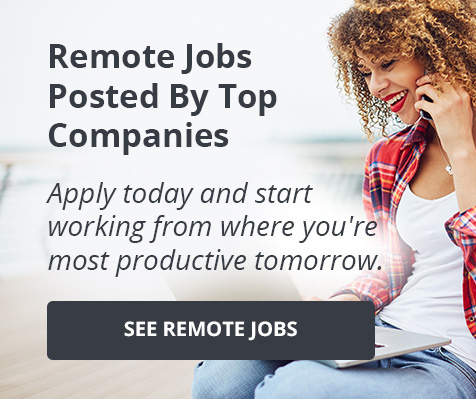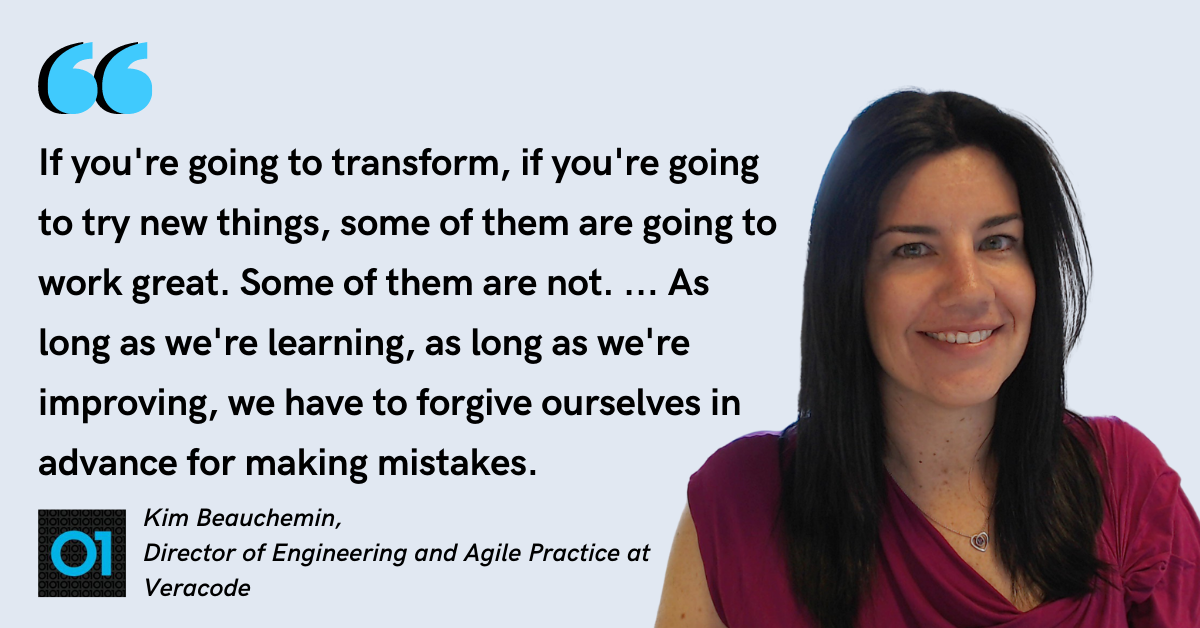 Veracode
When Kim Beauchemin is leading new backpackers on a hike, there are certain rules she always follows.
"We go in groups, and every group I lead is a team. We hike together, we stay together, and if the weather's bad, we all don't go to the summit, we turn around and go back down because we're a team," says Kim, who lives in Massachusetts and is a leader with the Appalachian Mountain Club.
Those are the same principles, more or less, that Kim, the Director of Engineering and Agile Practice at application security company Veracode, has used to manage herself and her team at work through several company transformations.
We sat down with the engineering leader to talk about how she approaches leading through change, how she invites change into her own career and development, and what tips she has for others who are finding themselves facing change at work.
Staying Agile through pivots
Kim was at CA Technologies for 12 years before they were bought by Veracode. She'd been through rounds of internal change and growth, but integrating into a completely new company was hard.
"Change brings challenge, but some people are motivated by change," says Kim. "I'm one of those people."
Kim started off as a technical writer and learned about agile practices when she was managing a team of other technical writers. She took on a program manager role where she leaned on Agile methodologies, including scrum and kanban, to drive her team towards results.
"I had to step away from being the domain expert or the person that's the expert in the content, but rather try to invite people into their own leadership and ask good questions so people could work better and collaborate better," she says.
That same skill set served her when Broadcom bought Veracode several years after the CA Technologies changeover—and then again when Broadcom later sold Veracode.
"[Veracode] went from being its own entity to being acquired by CA to being acquired by Broadcom and then sold again as its own entity under private equity," summarizes Kim. "My awareness of how change impacts people, both positively and negatively, helped," she says. "So did being able to work with and collaborate with different personalities to understand what individuals and teams need to be successful, and, especially during times of change, how to support them."
The top skill she relied on? Communication. "I'm a true believer in transparency—maybe too much sometimes," says Kim. "You do what you can to assure your team and make the transition as un-scary as it can be."
Learning to think strategically, with institutional support
Through those transitions, Veracode went from a startup to part of a 10,000-person company and then back to its own entity again. Along the way, leaders like Kim had to step up and think strategically at a different scale. She welcomed the chance to change the way she led her team.
"A new SVP wanted to create an Agile PMO for the whole organization," she says. "I had to be more strategic in order to define an organization, then build it and hire for it and lead it."
Becoming the director of that organization stretched Kim beyond what she'd done before. "I was so tactical before that, great at getting my tasks done," she says. "The ability to understand the bigger picture, develop a long-term vision and figure out what the strategic roadmap is to get there was a completely foreign thing to me."
She reached out to Veracode's VP of Corporate Development, Pete Ellis, for coaching. "He immediately responded with, 'Absolutely, let's set up a six-month thing,'" says Kim. "And he led me through six months of some great exploratory thinking around strategy and how to think about things in a different way and at a strategic level."
A particularly memorable lesson was around the idea of zooming out. You could look at a car accident and see a person who wasn't paying attention, or you step back and see the road conditions, the disruptions to a morning routine, and the other factors that could have contributed to what happened, Kim explained. "Having more than one lens to examine challenging situations through provides more perspective that can inform better decision-making and strategy," says Kim.
Her mentorship relationship with an executive isn't unique to her, says Kim. "Veracode is big on supporting its employees, especially if an employee shows initiative. Veracode often does anything they can to support them growing professionally."
3 ways to adapt to changes that are outside of your control
Kim's tips for adjusting to organizational change include:
Don't panic. Take a breath. "People can get so worked up even before anything actually happens. I encourage people to take a step back, take a breath, and know that we'll get through it."
Know that it will be uncomfortable. "You will be pushed out of your comfort zone, and while change and transformation are difficult, that's how we learn and grow as individuals, as an organization, as a company. There's a lot of potential and possibility that comes out of uncomfortableness."
Realize that it won't be right the first time. "If you're going to transform, if you're going to try new things, some of them are going to work great. Some of them are not. You'll have to adapt, and that's okay. As long as we're learning, as long as we're improving, or trying to improve, we have to forgive ourselves in advance for making mistakes."
And remember the Appalachian Mountain Club's top recommendation—never hike alone—and stick together, says Kim. "The more you have, the better."
READ MORE AND DISCUSS
Show less