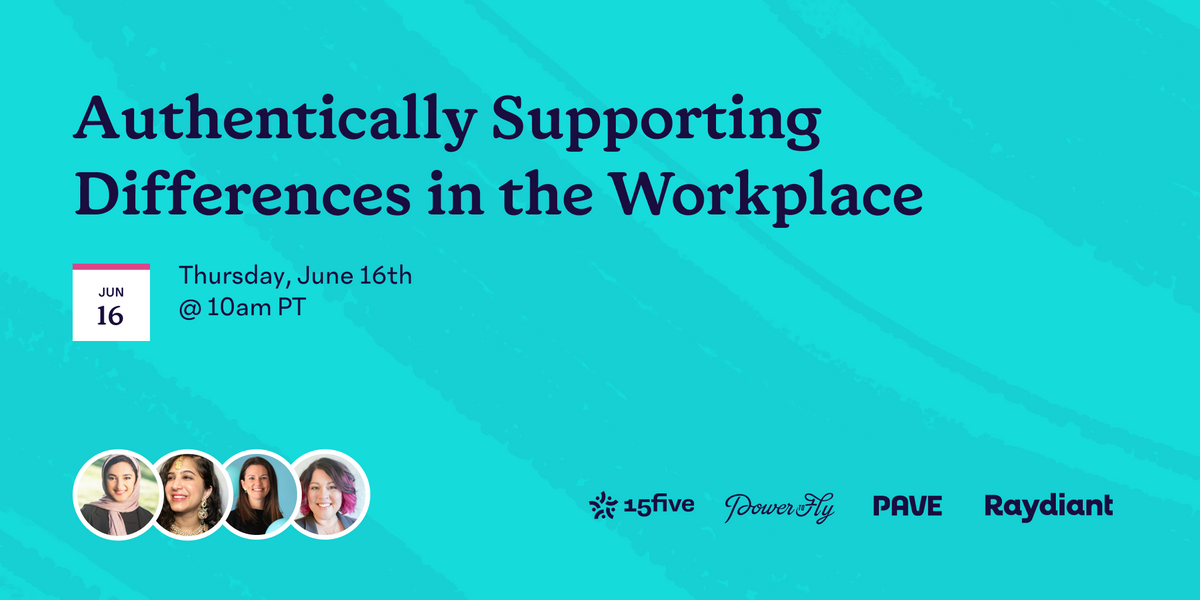 Upskilling and Development
Join PowerToFly and our partner 15five for this free webinar on June 16th 2022.
Your company may strive for diversity, but are you truly being inclusive and equitable as well? To instill a culture of psychological safety and belonging, everyone including executives, HR, managers, and employees must practice supporting differences in the workplace. And it's hard to get it "right" without aligning on what that means and how to recover when we inevitably make mistakes.
Whether it's a difference in culture, identity, age, beliefs, or disability (and the list goes on) this webinar on June 16th at 10 AM PT focuses on building a workplace community of allyship. Our differences are reflected in our appreciation, feedback, and communication styles, so join our panelists from 15Five, Pave, PowerToFly, and Radiant for a powerful conversation on how to navigate these authentically.
This event is eligible for SHRM and HRCI credits.
What You Will Learn:
How to facilitate impactful conversations about DEIB (diversity, equity, inclusion, belonging) between managers and employees
How to navigate and encourage cultural differences in a hybrid workplace
What initiatives can promote a culture of psychological safety and allyship
How to build stronger work relationships in the face of DEIB mistakes
Tools and resources to promote inclusion across employees
Speakers will include:
Moderator - Cara Pelletier, Senior Director of Diversity, Equity & Inclusion at 15Five
Panelist - Hareem Mannan, VP of Product & Design at Pave
Panelist - Zara Chaudary, Global DEI Strategist and Trainer at PowerToFly
Panelist - Morgan Chaney, VP of Marketing at Raydiant
READ MORE AND DISCUSS
Show less
Loading...