GET EMAIL UPDATES FROM POWERTOFLY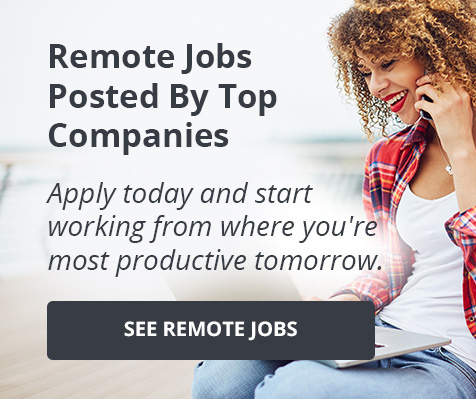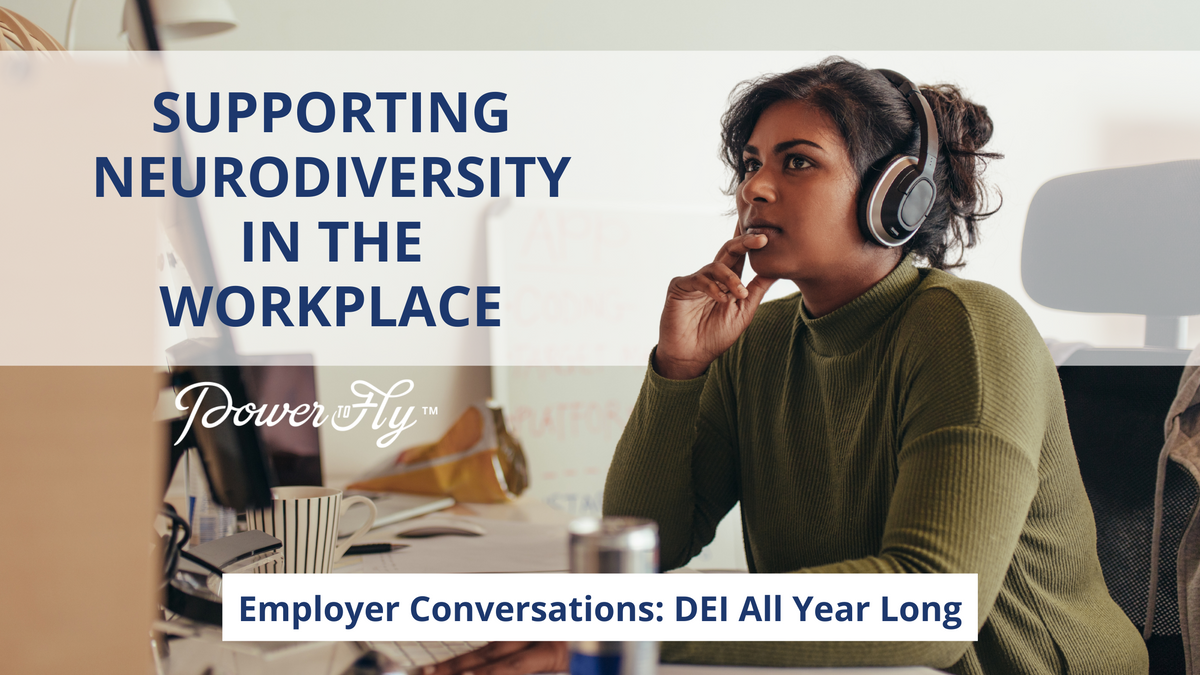 Neurodivergent
Only 4% of companies that say they value diversity consider disabilities. Even fewer include learning and thinking differences.
While neurodiversity is a concept that is gaining more awareness, many employers have still not fully grasped the importance (and benefits) of understanding neurodiversity and how to effectively incorporate and retain neurodivergent individuals in their organizations.
This document is a follow-up guide to a conversation PowerToFly held in August 2021 with Managers, HR Professional, and Organization Leaders about Supporting Neurodiversity in the Workplace, and its purpose is to continue the conversation and give actionable steps toward inclusion. We will be focusing on ways to create an inclusive hiring process —from application to interviews—and how to support and empower neurodivergent employees at work.
This guide is broken into four parts:
Neurodiversity explained: helpful definitions and vocabulary that will help you more accurately speak about neurodiversity in the workplace.
Types of neurodiversity: details about different neurocognative conditions, and the strengths they present, as well as the struggles that individuals with each condition may face in the workplace.
Accommodating neurodiversity: advice on best practices when it comes to hiring, retaining, and evaluating neurodiverse talent.
Reflection and resources: questions that will help you reflect on your organization's inclusion practices and additional references on the topic.
Download the full guide here or check out a preview below: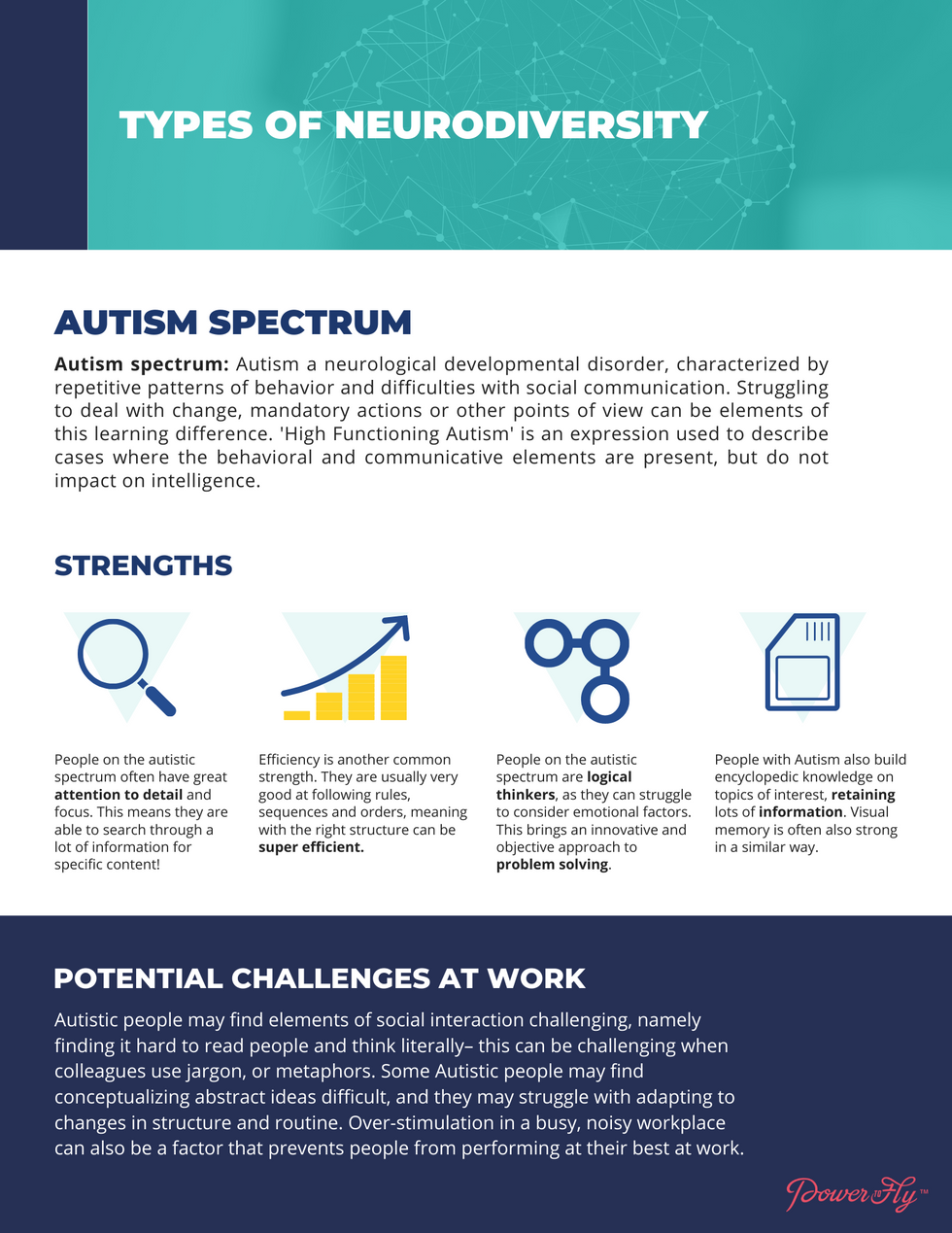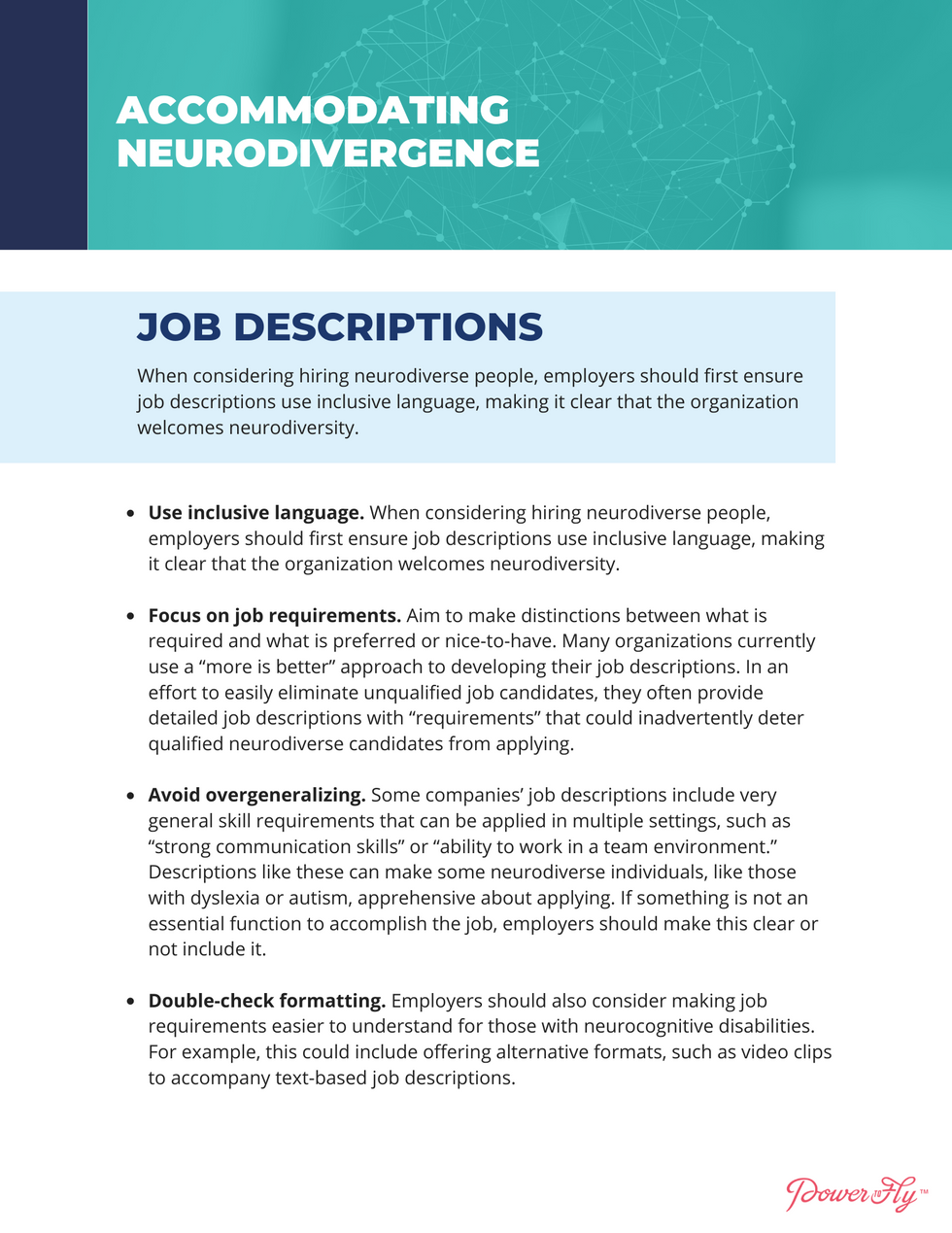 READ MORE AND DISCUSS
Show less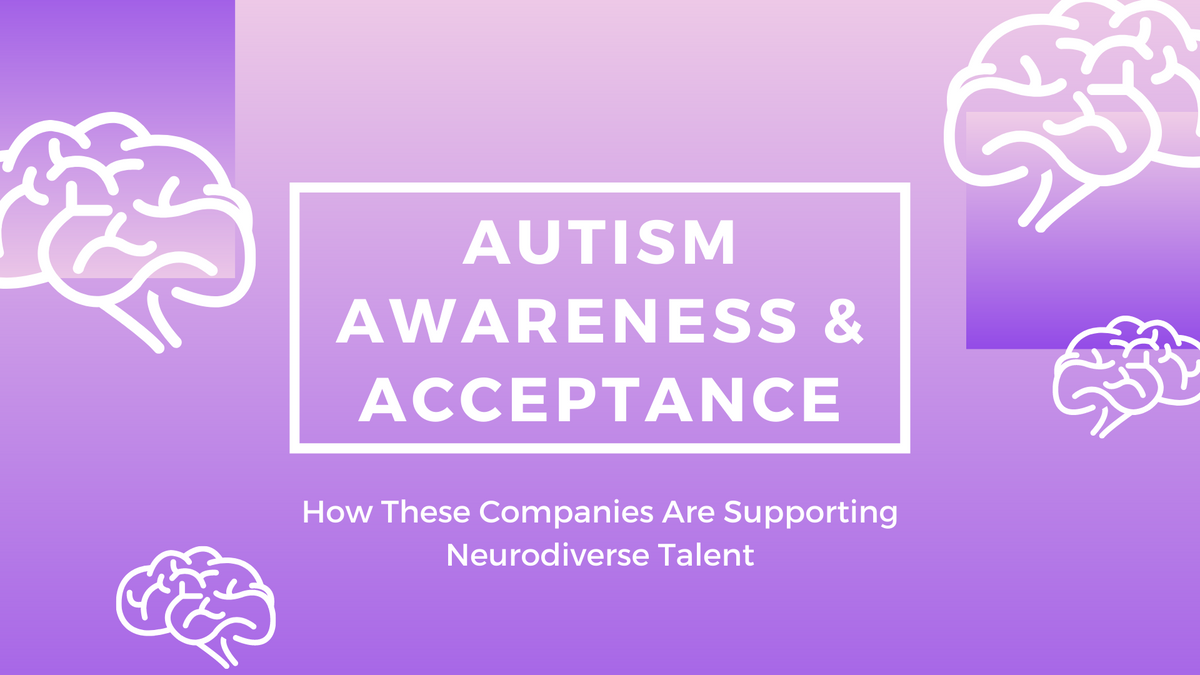 Neurodivergent
Five million adults in the U.S. have autism spectrum disorder, per the CDC. More are considered neurodivergent, which can refer to people with autism, ADHD, and dyslexia.
You've met some of them—maybe they're your family, friends, classmates, or coworkers, or perhaps you identify as neurodivergent yourself.
You may have recognized that some neurodivergent people are exceptionally skilled, excelling in things like pattern recognition and mathematics, and that those skills deserve to be celebrated, as the Harvard Business Review did in their report "Neurodiversity as a Competitive Advantage" in 2017.
But whether highlighting the significant contributions that neurodivergent employees have made or just honoring who they are as people, we wanted to take a moment this April to share some ways that industry leaders are marking World Autism Awareness Month.
We also want to acknowledge that Autism Speaks, the organization that began World Autism Awareness Month in the 1970s, has had a complicated relationship with the autism community. (Here's a good guide on that context.) We recognize that some prefer to celebrate Autism Acceptance Month, or to align with other organizations' World Autism Awareness activities, like the UN's.
However you decide to "Celebrate Difference"—the Autism Society of America's theme for April 2021—this month, PowerToFly and these 9 companies are celebrating right along with you!
READ MORE AND DISCUSS
Show less
Loading...