Inspiration
In honor of Black History Month, we've been reading some of the great books written by four of the talented Black speakers that joined us at our recent Diversity Reboot Summit—because Black History Month isn't just about looking to the past, it's about elevating the Black voices that are helping to build a better present and future.
Have you read any of the books below? Let us know what you think!
------

By Valerie Jarrett
"The longest-serving senior advisor in the Obama White House shares her experiences as an Iran-born African-American woman as well as a family member, lawyer, public servant and government leader at a dynamic period in American history."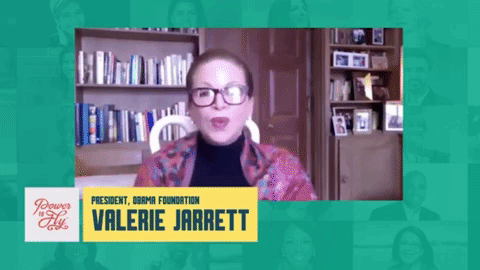 ------
By Carla Harris
Wall Street veteran Carla Harris shares wisdom and actionable insights to help you take the next step in your career.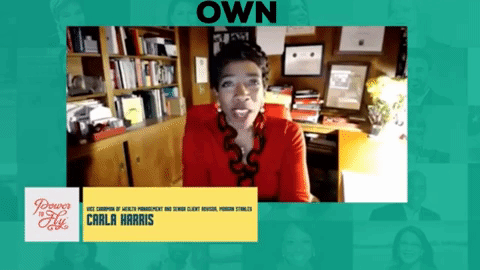 -----
By Tiffany D. Cross
"A breakout media and political analyst delivers a sweeping snapshot of American Democracy and the role that African Americans have played in its shaping while offering concrete information to help harness the electoral power of the country's rising majority and exposing political forces aligned to subvert and suppress Black voters."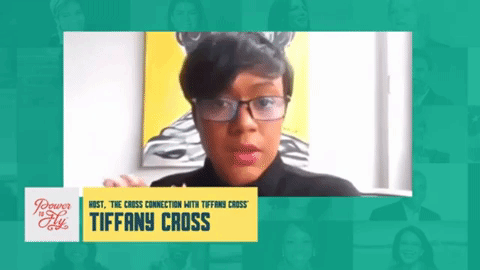 -----

By Dr. Matthew F. Delmont
"Black Quotidian explores everyday lives of African Americans in the twentieth century. Drawing on an archive of digitized African-American newspapers, Matthew F. Delmont guides readers through a wealth of primary resources that reveal how the Black press popularized African-American history and valued the lives of both famous and ordinary Black people. Claiming the right of Black people to experience and enjoy the mundane aspects of daily life has taken on a renewed resonance in the era of Black Lives Matter, an era marked by quotidian violence, fear, and mourning."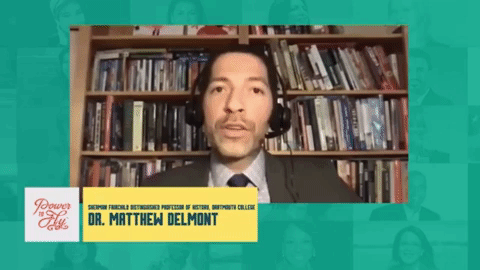 READ MORE AND DISCUSS
Show less
Adobe Systems Incorporated
Below is an article originally written by PowerToFly Partner Adobe, and published on February 26, 2020. Go to Adobe's page on PowerToFly to see their open positions and learn more.
The Black community has contributed to the world in tremendous ways in science, art, technology, and beyond — from Angelique Kidjo entrancing listeners with her groundbreaking African music to Katherine Johnson breaking barriers in mathematics at NASA. What fueled them to new heights? Innovation and creativity.
In honor of Black History Month, we're highlighting Black employees who live and breathe innovation in everything they do. Because at Adobe, maintaining the status quo isn't enough as we strive to unleash creativity for all, power digital businesses, and accelerate document productivity. Innovation and creativity is what will get us there, and these employee stories reflect just that.
Youmanli Faboumy, Publisher Operations Manager
Proudest Innovative Achievement
Youmanli Faboumy put her innovation stake in the ground by starting the first Black Employee Network (BEN) UK Creative & Tech event, an Adobe-hosted external event where Black creatives in fashion, dance, music, and media were invited to come together and share their expertise and stories with one another in the name of unleashing creativity for all.
What Black innovator inspires you most?
"Angelique Kidjo, Beninese singer and Grammy Award winner. She has opened the doors to so many African artists and the diversity of her musical influences continue to be recognized across the world. To me, she is the queen of African music and she spreads strong messages in her songs."
How do you get your creativity flowing?
"I always make a new playlist of my favorite songs every week. I have so many different playlists based on my mood and the energy I'm looking for. Music feeds my soul and my creativity. That's where I get my positive energy from. Whenever I get overwhelmed or stressed at work, I put my headphones on and get a boost from my music. You can get super creative when your head is in the right space!"
Maurice Fisher, Senior Computer Scientist
Proudest Innovative Achievement
Maurice Fisher was once the lead engineer of Adobe Acrobat Capture, a product which was modified to become Adobe Acrobat's current PaperCapture feature. While impressive in its own right, the Adobe Acrobat Capture tool helped the U.S. Food and Drug Administration (FDA) fight big tobacco in court during the flurry of cases against tobacco companies in the 1990s. When cancer studies were subpoenaed from tobacco and drug companies, the companies dumped truckloads of paper documents onto the FDA, knowing there was no way for them to read all the documents in a timely manner. But the FDA was able to use Adobe Acrobat Capture to parse the documents and create strong cases against big tobacco.
How do you get your creativity flowing?
"I make it a point to have weekly meetings with other engineers with the sole purpose of discussing what could be done. We ask ourselves questions like, 'If we were allowed to build it, what would we do?' It is a great way to expand your mind and open your eyes to unseen solutions."
What does Black History Month mean to you?
"It is always good to reflect on where we have been. It gives us a chance to appreciate history we may not have known. I like to use it as a yardstick to see what is left to be done."
Terry White, Principal Creative Cloud Evangelist
Proudest Innovative Achievement
Terry White helped get Adobe started with live streaming on social media. He was an enthusiastic adopter of Periscope, a live video streaming app now owned by Twitter, on just day two of its release. It's still used to help produce Creative Cloud tutorial live streaming and Adobe Live sessions on platforms like Behance, YouTube, Twitter, and Facebook. Terry also hosts Daily Creative Challenges, 30 minutes of guided practice with pro mentors and peer-to-peer support to help unleash creativity for our communities everywhere. He's a recognized and beloved evangelist for many of our customers.
What Black innovator inspires you most?
"One of the things that we take totally for granted today, and couldn't imagine not having, is a color computer display. I remember a time when monochrome monitors were the norm. Mark Dean worked to develop a color monitor in 1980."
How do you get your creativity flowing?
"Inspiration is flowing everywhere at Adobe. What gets me going is seeing what the teams are working on to improve the way our products work and to make our customers' lives easier. One of my rituals is to see what young photographers and designers are creating and see what trends are becoming popular."
Toccara Baker, Senior Product Marketing
Proudest Innovative Achievement
Toccara Baker has her most innovative moments in her day-to-day work crafting presentations for Adobe Advertising Cloud, both externally and internally for customer events like Adobe Summit.
How do you get your creativity flowing?
"I love to take a quick walk around our office in Shoreditch. I'll listen to music during the walk. Shoreditch is such a vibrant and creative neighborhood. I'm constantly inspired by the interesting people, art, and stores I come across."
What does Black History Month mean to you?
"It's an important time to reflect and truly appreciate the sacrifices, hard work, dedication, and opportunities that were hard-fought and to take that legacy forward to the generations that follow us."
Eddie Bernard, Director, Site Reliability Engineering
Proudest Innovative Achievement
Eddie Bernard worked on a government request for a proposal that landed us a multi-year, valuable contract that provides enterprise-scale collaboration services to the U.S. Department of Defense. How did they do it? By creating a proof of concept that didn't just meet the customer's expectations but blew them out of the water.
What Black innovator inspires you most?
"Katherine Johnson. Her tenacity and drive to accomplish her dreams was second to none. Being not only a person of color, but also a woman in the 1950s, she provides a shining example of what it means to work hard, never give up, and follow your passions with relentless vigor."
How do you get your creativity flowing?
"I tend to be more analytical, so I lean on the support of my family — specifically my wife and daughters — to bounce ideas off of. They always manage to reflect back different perspectives and approaches that never cease to amaze me."
Want to hear more from the employees we've featured during Black History Month? Hear about their #AdobeLife on our YouTube page.
READ MORE AND DISCUSS
Show less
Elastic
Below is an article originally written by PowerToFly Partner Elastic, and published on February 6, 2020. Go to Elastic's page on PowerToFly to see their open positions and learn more.
February is Black History Month, a time to celebrate the achievements made by black men and women, the central role they play in American history, and a time to reflect on the struggles and adversity they faced and continue to combat today.
At Elastic, Black History Month is the perfect time to highlight our amazing black Elasticians, and to take a look at why diversity matters for a company like ours (and tech in general). Most importantly, it's a time to reflect on where we can do better.
Last year, we talked to Alyssa Hester and A.J. Angus about what Black History Month means to them. This year, we've expanded the conversation with four Elasticians — Karen Penn, Shantel Drew, Tanisha L. Turner, and Wadson Fleurigene — who shared their thoughts on the challenges they've faced in their career because of race, diversity (and the lack of it) in tech, and the importance of making Elastic a more accommodating place to work.
Karen Penn, People and Culture Guru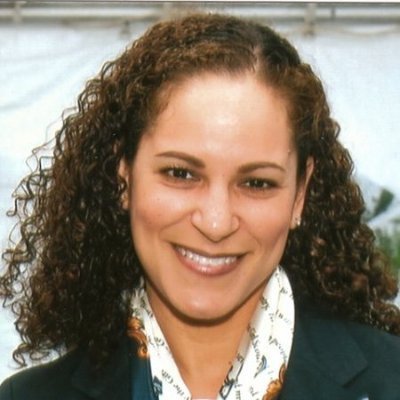 I got my start as a lawyer, and at first, didn't really know where I fit in. I didn't love the trial or litigation side of the law. I definitely wasn't interested in being a criminal defense lawyer. But what I really enjoyed about law school was employment law and that led me to the Justice Department where I spent 4 years as a civil rights lawyer. In that role I developed a keen understanding of what discrimination looked like.

In my career I've either been the only woman, or the only person of color, or the only woman and person of color in leadership. It was while I was working as employment counsel within the HR department that I truly gained an appreciation for what HR does: the corresponding influence on company policies and practices, the impact they can have on diversity and inclusion, and HR's role in the productivity, retention, and happiness of employees. Many companies treat diversity as something nice to have, and not as an integral part of the business. In my experience, diversity and inclusion efforts are most successful when the company is committed from the top down, bottom up, and middle out — and builds a concrete structure around the initiatives.
Throughout my career, I've been able to leverage my legal background to take on several roles within HR and dabble in various niche areas like corporate responsibility, equal employment opportunity and affirmative action, ethics and compliance, as well as the do-everything generalist responsibilities that come along with heading up HR in the tech startup environment.
What attracted me to Elastic was the opportunity to revisit some of my roots in diversity and inclusion. It's a passion of mine, and I think there's a great opportunity at Elastic to do something special. I believe I can really add value and help to take Elastic to the next level, reconstituting what diversity inclusion looks like at the global level.
As a company, we have to report on our numbers. That's something that we have to do because of US federal requirements. Compliance is always the easier way to start. But I think of diversity as a spectrum, beyond the numbers (like how many black employees you have). You need to understand all the different types of diversity that you have in order to leverage that diversity for creative and innovative advantage over competitors. We can do that by being the kind of unique company that's looking outside of the traditional norm, like, "oh, you have to have gone to school" or "you have to have X years of experience". We can look at things like coding boot camps, internships and incubator programs, and truly mentor rising talent and give them meaningful work while simultaneously increasing the diversity of our Elastic teams.
My enduring advice to youth of color I have the privilege of mentoring: Be confident and competent in whatever you do!
Karen was head of HR for Endgame before transitioning to Elastic. For more than 10 years she served on the Board of Directors of the Girl Scout Council of the Nation's Capital (GSCNC) as a member and an officer and currently serves as the co-chair of the Women's Advisory Board of GSCNC.
Shantel Drew, Recruiting Coordinator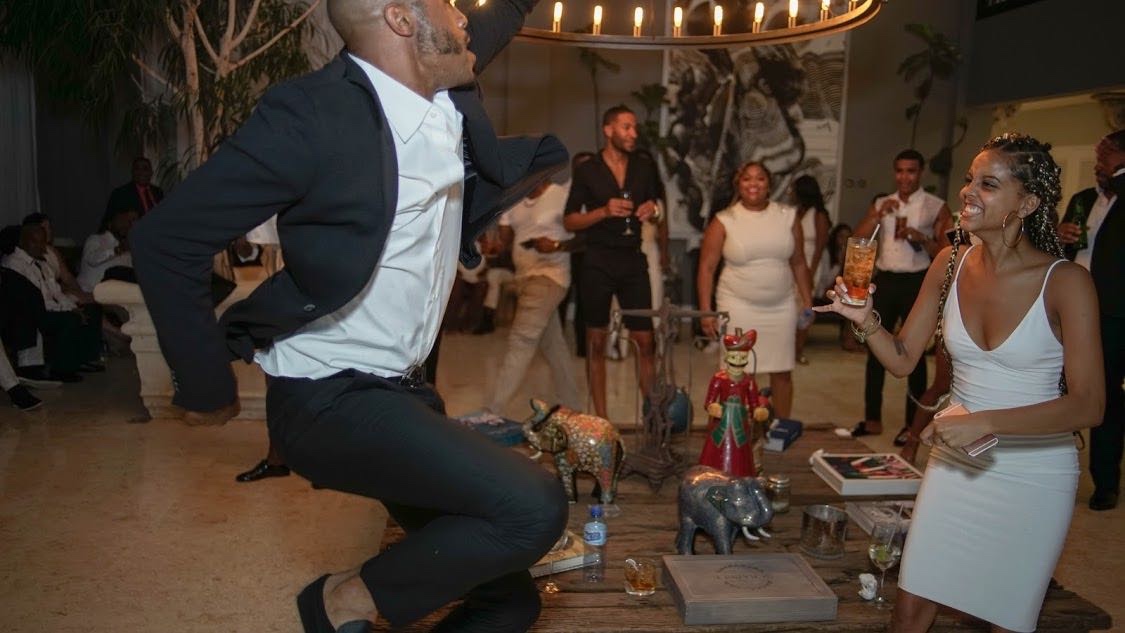 I feel like my biggest mentor has been my brother. He's the one who made me want to move to California and pursue business and finance. He also introduced me to Silicon Valley and nurtured my love for tech and recruiting. More than that, he provided me with a mindset: that I have to set myself apart to rise above the rest. Especially as a black woman. He told me to never forget where I came from, and to extend my hand to help others as others have done for me.
When I was looking for new work, I was looking for a place where I could have a sense of belonging. I was a recruiting coordinator at my last company, and I just didn't fit in — both in terms of my work, and with my team. I didn't feel like I had a purpose or that I was contributing in a way that had significant value. When you don't really know anyone, and you're the only black person on your team, it's kind of hard to feel comfortable.
I've been with Elastic since May of 2019. When I first joined, I wanted to do something revolving around diversity because that's important to me as a black woman. And Elastic has provided those opportunities. I'm happy that I'm able to work on diversity projects and find diverse talent to bring into the company. I feel empowered to do that, because Elastic lets me be who I am.
To that end, we've started posting Elastic openings on diversity job boards and diversity sites so that people outside Silicon Valley and our normal channels know how to directly email us in recruiting. The people I grew up with didn't have the same resources. A lot of people I know from back home aren't on LinkedIn, or anything like that. As we continue to grow, I hope to do more recruiting in the field, like visiting Universities. I'd love to see more people of color, wherever I go.
Shantel graduated from San Jose State University in May 2018 where she received her degree in Business Finance. Shortly after, Shantel worked at Google as a recruiting coordinator for nine months until she joined Elastic.
Tanisha L. Turner, Elastic Stack Support Engineer II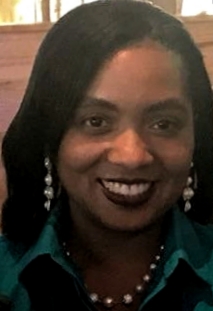 In my past professional roles if I was too assertive, or appeared too knowledgeable, it was considered to be a threat and aggressive. I was labelled the "angry black woman". That was my challenge at other companies, especially in the cyber security field, which is comprised of predominantly white males — if I was knowledgeable, I was seen as arrogant, whereas a white male with the same knowledge base would be seen as intelligent. This was a huge hindrance when I was asked to train those same white males. Some even said that my kind of people shouldn't be there. However, I did not let the ignorance and the derogatory racial comments deter my passion and work in cyber security.
When I first came to Elastic, everyone was so open to who I was. I kept asking myself if everyone was being real, if their attitude towards me wasn't a facade. But over time I saw the consistency of the culture and a dedication towards maintaining our core values. You don't need masks to fit in, and that's true diversity. My teammates and my managers, they want me to be my authentic self. Be who you are. Don't try to fit in. I don't have to be tight, everyday, holding back who I am. That's important. I want to remind black people that you don't have to be quiet. We can embrace black culture in the workplace.
The message I want to get out there is that there are successful blacks here at Elastic. But beyond that, I want to emphasize that Elastic embraces all cultures. My experience here has been very warm, welcoming and nothing short of amazing. I'm not exactly the kind of person to be shy about who I am as a black woman. Here I don't have to worry about negative racial stereotypes getting in the way of my success.
My advice is if there's something that you want to achieve, have faith and determination and be strong. Work hard, stay focused, motivated, and dedicated. You will have obstacles along the way, but that's part of the road to success. Every successful person has had a story and a hardship. Your past and background does not dictate or define your present and future.
Remember, that not everyone is going to be happy for you and that's okay. Have the courage to walk your own path even if it's alone. Don't let anyone discourage you from accomplishing your goals and aspirations.
Tanisha L. Turner was the first Elastician recently added to the list of Epic Women in Cybersecurity. She is an experienced cyber security professional in security analysis, malware identification, and threat investigation. She participates in non-profit cyber security organizations and is active in information security communities.
Wadson Fleurigene, Elastic Security Consultant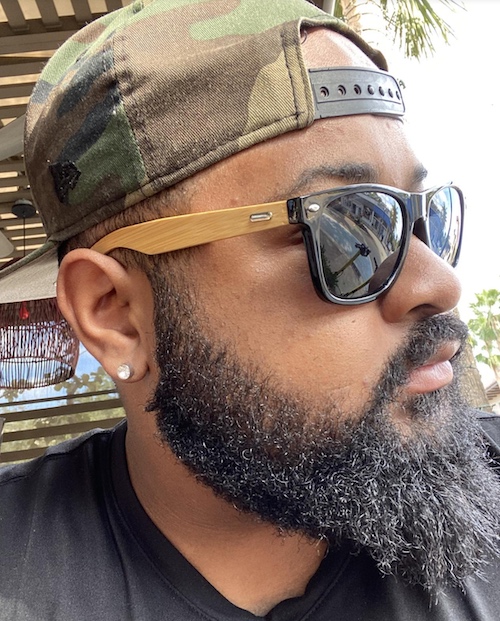 Diversity in the tech industry has and continues to be overlooked and undervalued. There have been attempts to diversify the field by bringing diversity programs into our educational system, such as STEM, inter alia, in order to expose the need for diversity in the field of science. Despite those efforts, the industry continues to be predominantly driven by white males.
As astounding as that may sound, a vast majority of data has been collected proving continued racial disparity in technology. With the rapid evolution of technology and the need for innovation, diversity can benefit the industry by welcoming distinct ideas inspired by their respective cultures. So, as for what is often overlooked, I would say we need to refocus on the need and invaluable benefit that racial integration would bring to the world of technology.
Black History Month is not just about recalling historical oppression, it is rather a celebration of Black Excellence. We have created pioneering, ground-breaking and evolutionary inventions, from the creation of VoIP by Marian Croak to the world's first super computer by Philip Emeagwali, and so much more. The tech industry would benefit by recognizing our ability to contribute to a better society and welcoming diversity.
Wadson Fleurigene is a part of our Elastic Security Consulting team. He brings prior Law Enforcement and Senior Cyber Security expertise to our current Elastic Security offerings. Outside of Cyber Security, he has a passion for competitive gaming and teaches kids MEAN stack web development.
Interested in joining a company with a Source Code to live by? We're hiring. Check out our teams and find your fit! Want to read more about life at Elastic? Read more on our blog!
READ MORE AND DISCUSS
Show less
Loading...