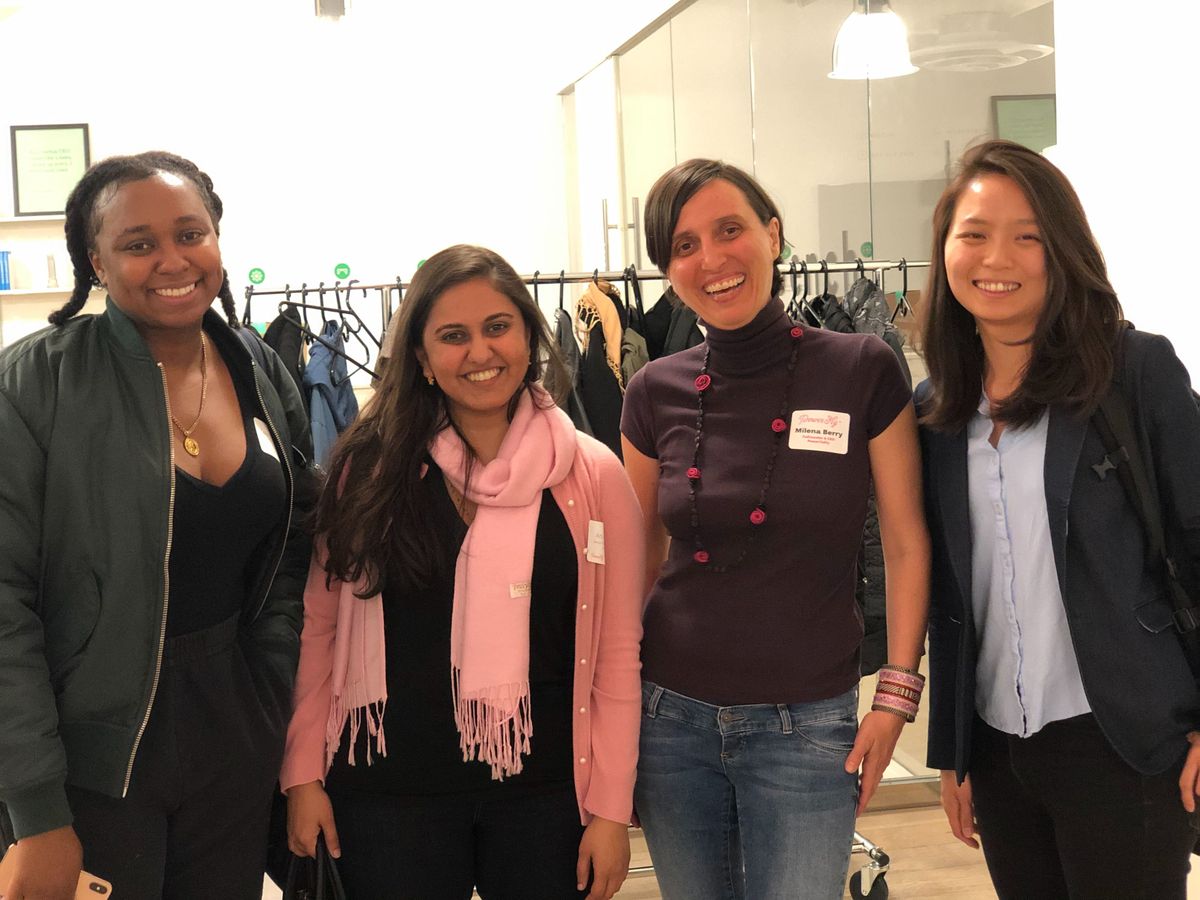 Previous Event
PowerToFly was proud to partner with Bloomberg, Peloton and TodayTix to host an invite-only night of talks and networking on April 16th in NYC for women in tech.
Hosted by PowerToFly's Co-Founder Katharine Zaleski at Work-Bench, an enterprise technology-focused VC fund that invests in the next era of enterprise founders selling into the Fortune 500, over one hundred New York-based women in tech had a chance to mingle with their peers and hear from women tech leaders at three exciting and very different companies.
Speakers included:
Bloomberg - Wendy Kim, Recruiter; Betty Lam, Engineering Manager; Priya Shrivastava, Engineering Manager
Peloton - Mary Huang, Strategic Program Manager
TodayTix - Rachel Birnbaum, Director of Vertical Expansion; Kiki Dolan, Director of Geographic Expansion
Each of our three featured companies are hiring! Visit their pages on PowerToFly to check out their open roles.
Bloomberg - No other company processes financial data into meaningful and actionable information with the breadth and depth that Bloomberg does. Their 5,000+ engineers and data scientists are dedicated to building and advancing new solutions for the Bloomberg Terminal and enterprise products. Together, Bloomberg's team rolls out new software daily that integrates seamlessly — and immediately — into their clients' workflows.
Peloton - Peloton is more than a bike. This is a company that is pioneering technology that shapes lives and creates connections. When you join Peloton, you get the opportunity to work alongside the most creative and innovative minds in the field. A few of the benefits and perks of working here are a 401k plan with a 4% match, $100 a month towards your student loans, $100 a month towards a college savings plan; Medical, Dental, Vision and Life Insurance, discounted bikes for you and your friends/family, a complimentary digital subscription service, a great work-life balance.
TodayTix - Launched in 2013, TodayTix is redefining the way you see theatre. They have created an international ticketing platform that connects global audiences in 13 cities to the $50 billion live entertainment business by helping people secure the best discounted and full-price last minute tickets for the most sought after shows around.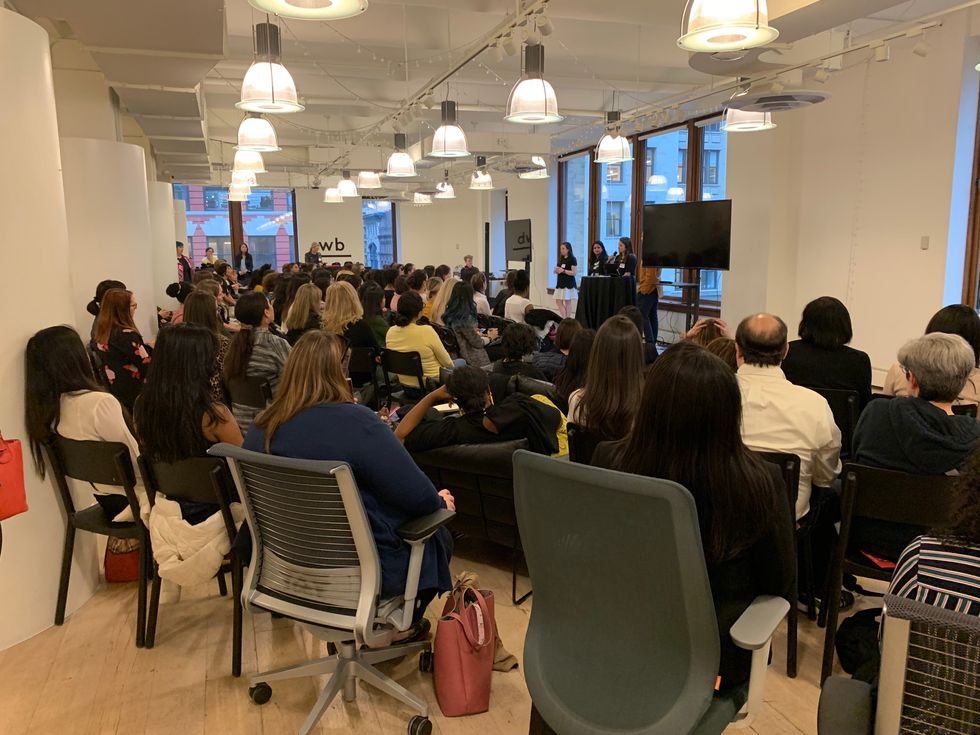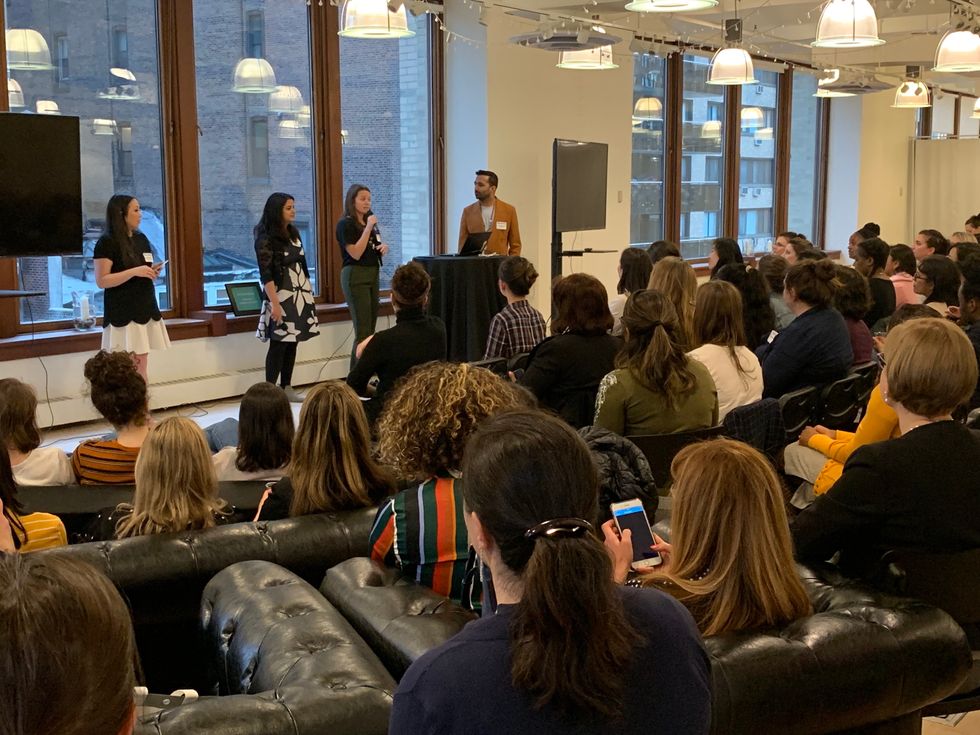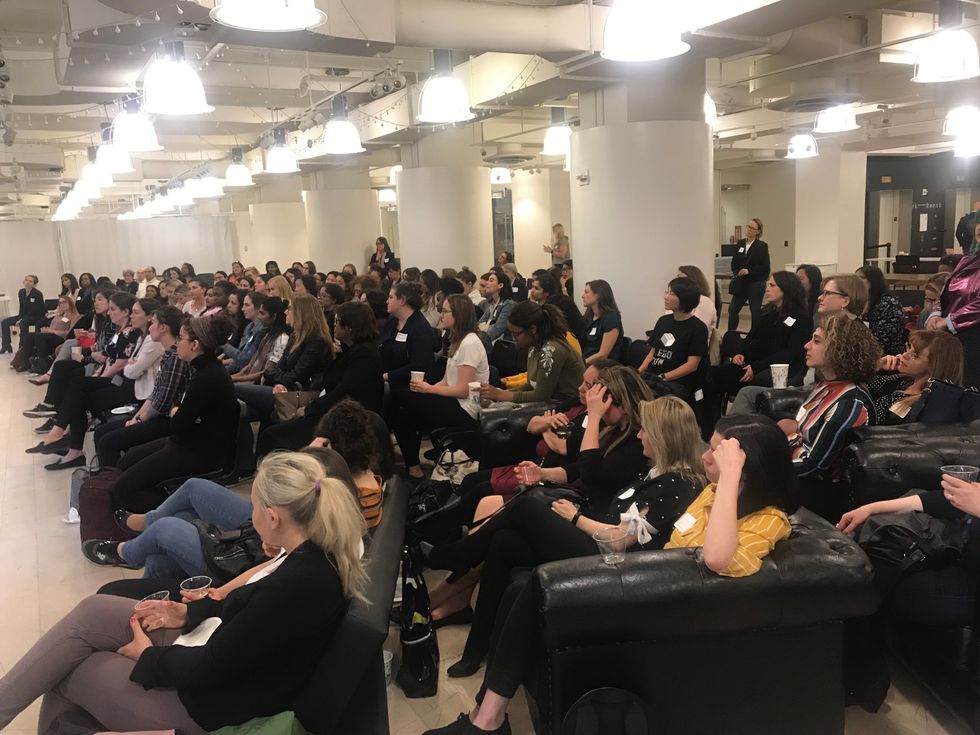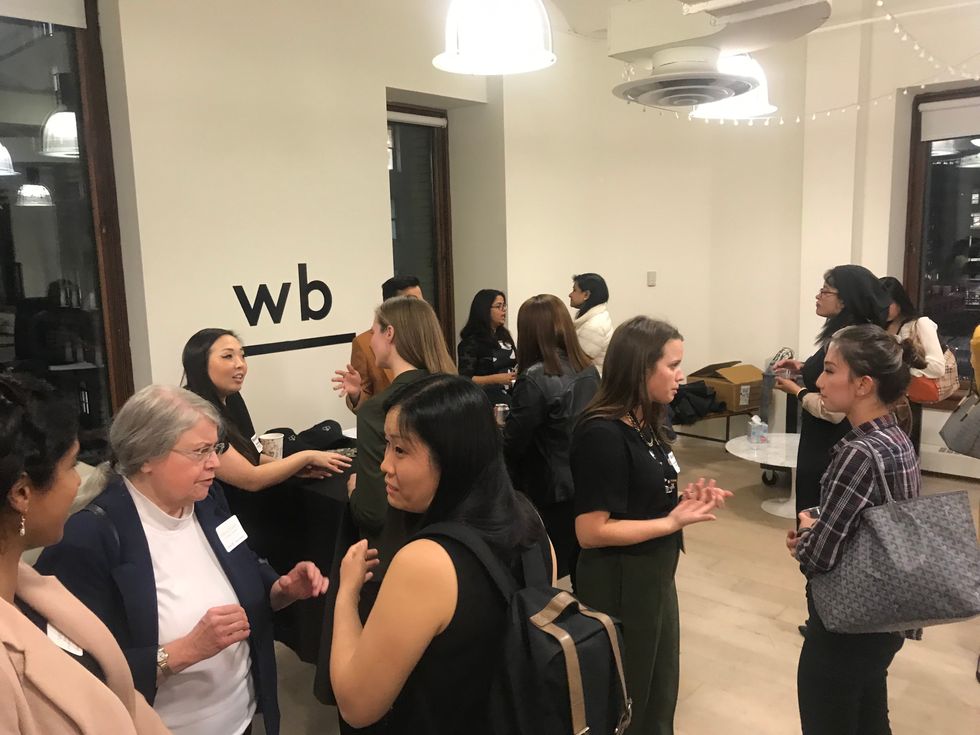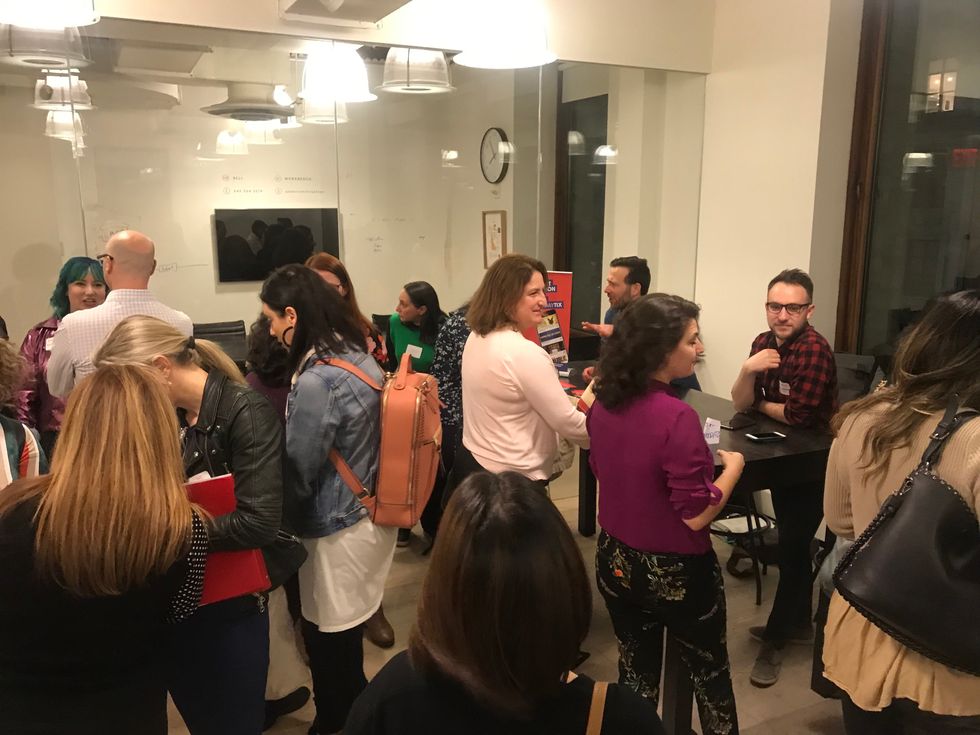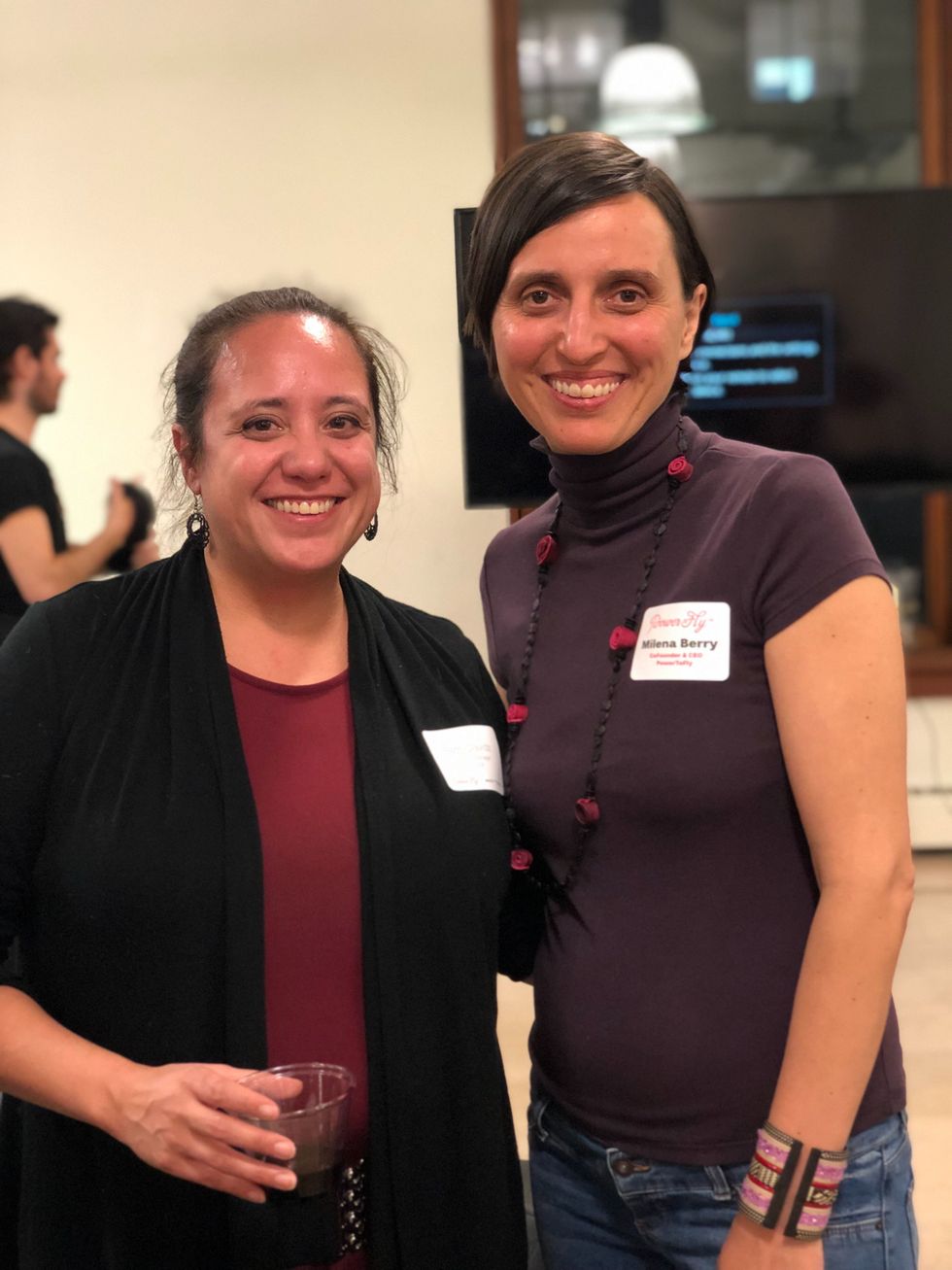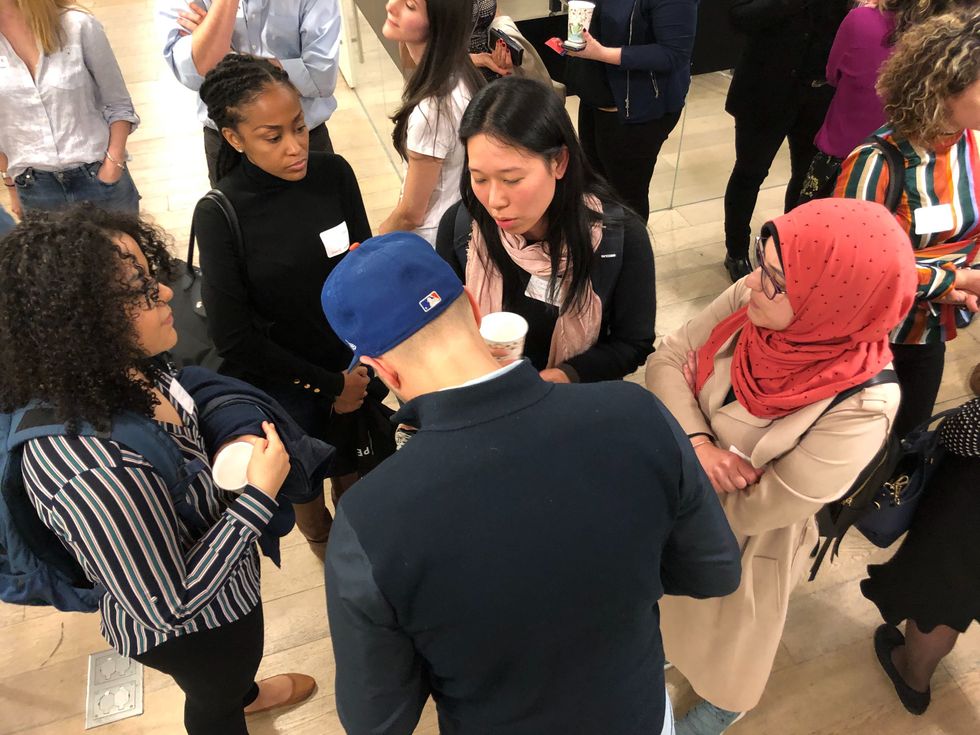 READ MORE AND DISCUSS
Show less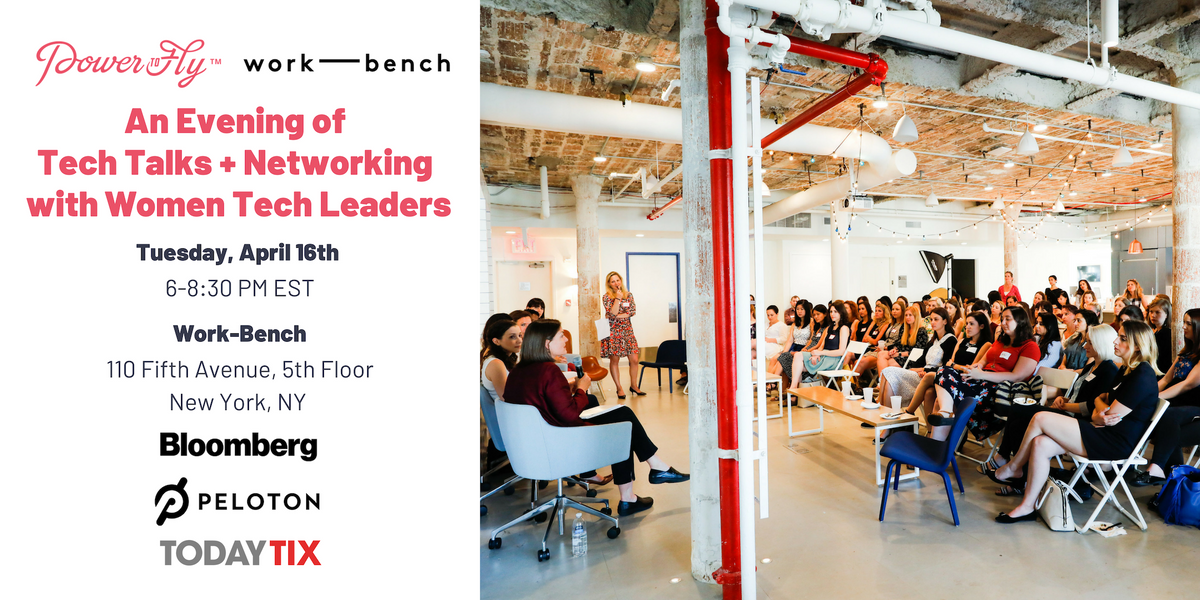 In Person Events
Join us April 16th from 6pm to 8:30pm at Work-Bench in NYC
If you are a New York-based tech professional who is interested in attending this event, please email hi@powertofly.com to be considered for an invite.

Join PowerToFly and women tech leaders from Bloomberg, Peloton, and TodayTix for an evening of illuminating tech talks and networking.
This invite-only evening will include tech talks and product demos from women tech leaders at each of our featured companies followed by audience Q&A. Whether you are looking for new job opportunities or just want to network with your peers over complimentary food and drinks, we hope you can join us.
The event will be held on April 16th from 6pm to 8:30pm at Work-Bench, located at 110 Fifth Avenue, 5th Floor.
Featured companies include:
Agenda (Subject to Change)
About Work-Bench: Work-Bench is an enterprise technology-focused VC fund based in New York City. Work-Bench invests in the next era of enterprise founders selling into the Fortune 500 and supports startups through customer acquisition and community. The firm's investments include CoreOS, Cockroach Labs, Algorithmia, Merlon Intelligence, Dialpad, Socure, and other leading enterprise startups. Follow Work-Bench on Twitter and sign up for the 15K+ subscriber Enterprise Weekly newsletter.
About our Events: All RSVP'd attendees are welcome, regardless of race, color, religion, national origin, gender identity, pregnancy, physical or mental disability, or age. If you require assistance to fully participate in this event, please email hi@powertofly.com, and we will contact you to discuss your specific needs.
Unfortunately, PowerToFly cannot admit outside recruiters to this particular event. Please email hi@powertofly.com if you have any questions about this policy.
READ MORE AND DISCUSS
Show less
Stripe
Stripe co-founders John & Patrick Collison discuss diversity in the tech industry with Emily Chang on "Bloomberg's Studio 1.0."
Looking for a set of tools to take your online business to the next level? Look no further. Stripe helps businesses accept payments from anyone, anywhere, and build new kinds of companies like Lyft or Kickstarter. Internally, they say their goal is to increase the GDP of the internet---they want to bring more businesses online worldwide.
Their co-founders have a similar idea for the culture of their company. They are looking for diverse talent of all backgrounds to work hard and create a better economic future for everyone!
Click here to check out all of their openings and don't forget to press 'Follow'!
READ MORE AND DISCUSS
Show less
Loading...