GET EMAIL UPDATES FROM POWERTOFLY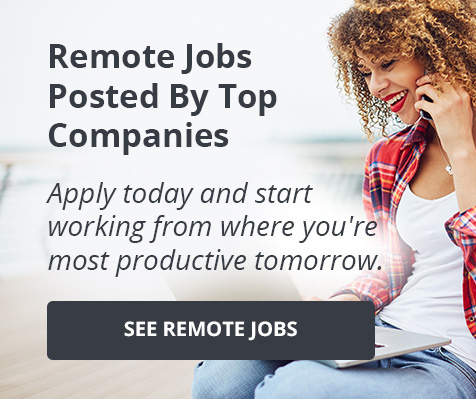 The demand for new tech talent is on the rise, and now more than ever, companies are open to meeting that demand with recent coding bootcamp graduates.
Are you ready to pivot careers and enter into the world of coding? We're here to help!
There are countless coding bootcamps out there that provide training on the skills needed to get those jobs. But with so many to choose from, how do you narrow down the one that's right for you? Check out our expert guide to choosing the right coding bootcamp!
In the meantime, to help you find the program that's right for you, we've compiled a list of the best coding bootcamps for 2022. Keep reading to learn more about what each program has to offer—and to take advantage of exclusive discounts available only to PowerToFly community members!
READ MORE AND DISCUSS
Show less
Ready for today's virtual chat with a #coding expert? TOPIC: Code Tasting: Data and Algorithms. Learning to code has become a phenomenon - and we couldn't be more elated! However, it can be discouraging to see that many virtual programs require at LEAST a weeks' long commitment, and #bootcamps/ academic classes cost a lot. Research in #ComputerScience education suggests that having even a minimal background before taking the dive into formal instruction is beneficial, as is getting the right start. Ursula Wolz, PhD, has been teaching introductory coding for over 30 years using innovate classroom techniques. She invented a conceptual model called 'DAHLIA' that stands for 'Data', 'Algorithms', 'Heuristics', 'Logic', 'Interface' and 'Abstraction' which we'll be covering virtually, on PowerToFly! This three-part series introduces these concepts in three lessons as well as suggestions for further work. Using the P5.js online framework, participants will dive into code within five minutes of the first session. A 'homework' challenge will be given at the end of the session for those who want to take things further, along with access for time with Ursula if needed! Submit your questions and join the conversation! ⤵️
We're excited to share today's *live* Chat & Learn with the #PTFcommunity. TODAY'S TOPIC: Thanks to technology, there are so many ways to further your career in technology, from #bootcamps to MOOCs, the possibilities are endless. But in a world of online learnings and fast pace courses, it's easy to forget what many consider the "traditional" route to an #education - a college degree. The big question is, is this route really that traditional? ABOUT THE SPEAKER: After getting her B.Sc and M.Sc in #ComputerEngineering in Iran with the highest honors, Pantea Zardoshti is joining us to talk about the journey to her PhD in #ComputerScience, why she chose to go this path, and her tips for aspiring (or current) #PhDStudents! See you *virtually* at 3pm EDT ⤵️ http://bit.ly/2OU2jHJ
Loading...