GET EMAIL UPDATES FROM POWERTOFLY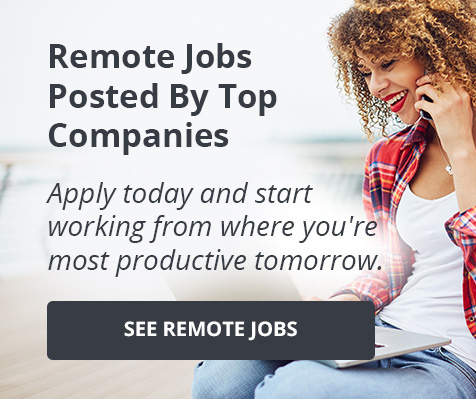 Cummins
💎 Compliance engineering team at Cummins is the place for you if you're looking to inspire the next generation, be an innovative problem-solver, and work with others to make a difference in the world. Watch the video to the end to find out what it's like to work in the company!
📼Wondering if compliance engineering is the place for you? Ammaarah Ravat, Graduate Compliance Engineer at Cummins, shares what they look for in candidates and why engineering can be the area for you. The company has many open positions from entry-level right through to professional. Find your place and don't miss the opportunity to join them!
📼 The compliance engineering team always looks for candidates with competencies such as problem-solving, putting thoughts into action, and communicating clearly with cross-functional teams. Typically, careers start in Cummins with a candidate's placement year or summer placement. The natural progression is to go into a graduate position within Cummins, and this can, in turn, lead to a full-time position within the company. There are lots of opportunities for you to grow!
📼Every day within the compliance engineering area is different. They might typically start the day by talking with design engineers, following up with a call with corporate responsibility, and finally a discussion with the supply chain. It's a cross-functional team, and there's not one aspect of the business that they don't touch. There's a lot of cross-functional communication and collaboration across the entire organization and it is a global team that meets the needs of its customers.
A Diverse Compliance Engineering Team Is Looking For You
Diverse perspectives and backgrounds are truly embraced at Cummins. Within the compliance engineering team, they have more women than men, which is very uncommon in engineering. In this team, people also come from different religious backgrounds, cultures, and upbringings. Having such a range of diversity within the team always adds to the discussion. Diversity helps employees to be collaborative in the work that they produce. Be part of Cummins and contribute with your perspective!
🧑💼 Are you interested in joining Cummins? They have open positions! To learn more, click here.
Get to Know Ammaarah Ravat
Ammaarah is an experienced STEM Ambassador with a demonstrated history of working in the education management industry. If you are interested in a career at Cummins, you can connect with her on LinkedIn. Don't forget to mention this video!
More About Cummins
Cummins Inc. is a global power leader with complementary business segments that design, manufacture, distribute and service a broad portfolio of power solutions. Their culture believes in powering people's potential. They provide global opportunities to develop your career, make your community a better place, and work alongside today's most innovative thinkers to solve the world's most challenging problems. They believe in flexibility for you to explore your passions and make an impact through meaningful work within their diverse workforce.
READ MORE AND DISCUSS
Show less
Riot Games Inc
💎 Don't miss these design lessons from the game industry brought to you by a game designer at Riot Games! Watch the video to the end to learn how to improve the work you do as a game designer.
📼 Press play to get 3 design lessons for a game industry career from Candace Thomas, Principal Game Designer at Riot Games, who will share with you the insights that she has learned throughout her successful 15-year career.
📼 Design Lessons From The Game Industry - Tip #1: Check In With Yourself. How are you feeling? Are you having some anxiety? Are you stressed about a deadline? Are you afraid that someone's going to reject your idea? Do you not even know where to start in the first place? If so, that's okay. Take a deep breath and don't shame yourself for it. It's natural. Instead, work to reduce your anxiety. Do things like ping your ideas off of your coworkers to gain confidence. Talk to your manager or your stakeholder about what's expected of you, the timeline, and all of your concerns. This will help you build some confidence, or it may even allow you to push back the date in a way that makes you feel more confident in what you're doing.
📼 Design Lessons From The Game Industry - Tip #2: Make Lists. Candace's advice is to start by making a list of all the things that excite you about the project that you're working on, to get yourself hyped and enthused about it. Having these things handy and taking stock of what you appreciate about what you're working on will help you power through any roadblocks or slumps in your creative process. The next one is a list of the goals that you're trying to achieve by the end of your project. Think about what message you're trying to send, and the audience that you're trying to send it to. The last list that Candace advises to do is one of your support group. First, add the people that you know you'll have to collaborate with to finish your project. Candace also likes to include the people that she knows can inspire or encourage her along the way. Having a support group is going to be helpful when you get roadblocked. And if you spend some cycles thinking about how these people like to communicate and how they collaborate most effectively, it might remove that small barrier that you have to reach out for help when you need it.
Design Lessons From The Game Industry - Tip #3: Fill In The Details
This is the stage where you'll fill out the content of your project or your game design. It sounds simple, but this is the actual hard part, right? At least, now you're primed for success! For one, you've made a list of all the people that you need to collaborate with, and a list of people that you know you can bounce ideas off of if you get roadblocked. Second, you've shed all of the negative emotion that you might have brought into the space, and you have lots of confidence in what you're doing. And lastly, you have a list of goals ready for you to check back in with, to make sure that your project is still running smoothly.
📨 Are you interested in joining Riot Games? They have open positions! To learn more, click here.
Get to Know Candace
Candace is an AAA game content creation specialist. She's a designer for single and multiplayer combat, Enemy Design and AI, game modes, and narrative. She's a creative powerhouse and a mentor! If you are interested in a career at Riot Games, you can connect with Candace Thomas on LinkedIn. Don't forget to mention this video!
More About Riot Games
Riot Games was founded in 2006 to change how video games are developed, published, and supported by players. In 2009, Riot released its debut title, League of Legends, to worldwide acclaim. League has gone on to be the most-played PC game globally and a vital driver of the explosive growth of esports. Players are the foundation of Riot's community and it's for them that Riot continues to evolve the League experience, in-game and beyond.
READ MORE AND DISCUSS
Show less
Loading...