GET EMAIL UPDATES FROM POWERTOFLY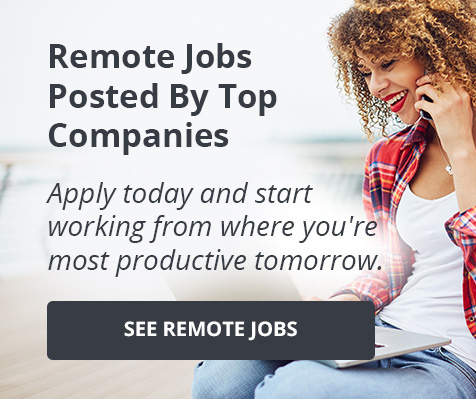 Braintree
Below is an article originally written by Terri Shih, an Analyst at PowerToFly Partner Braintree, and published on March 7, 2018. Go to Braintree's page on PowerToFly to see their open positions and learn more.
For my first few months at Braintree, I struggled with meeting people outside of my team. As someone who enjoys building relationships with different people, this often made me feel alone.
I had a great team and enjoyed the work, but it was difficult to meet new people -- let alone get to know anyone I didn't work with directly. Most people ate lunch either at their desks or with their teams, and with a Chicago office of 500+ employees, you could easily walk across the floor and only recognize a handful of people. While I enjoyed socializing with people I already knew, the emotional energy required to meet new people was overwhelming because I'm naturally more of an introverted person. And since my role doesn't require much interaction with other teams, the thought of simply walking up and introducing myself to someone new seemed daunting.
As I started to work with others who are passionate about Diversity & Inclusion, I learned that many had, and continued to have, similar feelings even months into their job. We asked ourselves what would have made this transition easier for us, and that's how Let's Get Together was born.
The idea behind Let's Get Together is simple: build a structured program that helps people in the same office meet each other. To get it started, we created an opt-in survey asking people their name, contact information, and location. I then built a simple random generator script in Python during an Open Dev day, which created groups of ~5 people by office. Each month groups are emailed out, and the individuals in that group find a time and place that works for them.
Our office serves lunch so that's always an easy place to start, but people have gotten more creative, going out for ice cream or boba tea, organizing holiday gift exchanges, or taking walks when the weather is nice. We've found that giving people flexibility to pick a time and activity works best, as it helps people with scheduled lunches/breaks or non-9am-5pm hours participate. New hires are now alerted to this program during their first weeks so that they can sign up.
Our program has been active now for over a year. In that time we've had more than 200 people across three offices sign up. The feedback, which we collect monthly, has been overwhelmingly positive. Over a 4-month period from June through October 2017, ~90% of survey respondents said they would or have recommend Let's Get Together to a coworker, and ~80% of respondents met someone new. Of course there have been a few hiccups here and there, but through collecting regular feedback, we have been able to make improvements.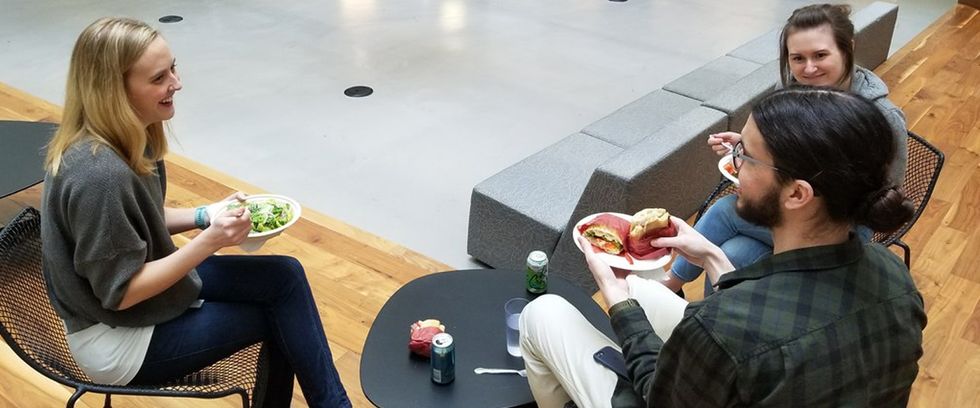 For anyone looking to implement this type of program, here are some learnings I've gathered:
Start simple. At first, I tried to write the most elegant script with every feature. Deciding what to prioritize for a future phase allowed us to get this program off the ground with very positive feedback.
Ask managers about their concerns. Managers of customer-facing teams expressed concern that team members with scheduled breaks/lunches may be left out. We therefore encourage people to consider activities beyond lunch and ask groups to be mindful of schedules when planning.
Get feedback, early and often. We didn't start collecting monthly feedback until 6+ months after the program started. I strongly believe that having people's input earlier could have helped to understand why some groups weren't meeting and what features we could add to improve this.
Send out regular reminders. We chose to send out new groups on a monthly basis since schedules are hard to coordinate. Based on survey feedback, we realized that if people didn't see their assignments right away they might not remember until the next month's email went out! This led us to send mid-month reminders to help improve participation.
Designate a group leader. Having someone to start communication and find a time that works for everyone is very helpful. Encourage partial groups to meet a couple of times if they can't find one time that works for everyone. We simplified this by designating the first person listed in each group to be the leader.
Create a calendar invite once the group has agreed on a time. It's much easier to remember and plan if it's in plain sight!
Choose a communication method. The one your company most frequently communicates with is probably best. Our groups are currently emailed out, but I quickly realized that chat is more integral to internal communication. In the future we're hoping to implement a chat feature that starts communication for groups each month and sends out reminders.
It's easy to fall back on advising someone to "try to meet new people." It's also easy to forget that that task can be daunting for some people. By implementing the Let's Get Together program, we've found that the simple act of providing people with a group of names they should try and meet each month has helped build connections and foster community -- these can be key components to any company's successful Diversity & Inclusion efforts.
Now if you'll excuse me, I have some folks I'm about to get together with!
***
READ MORE AND DISCUSS
Show less
Braintree
Below is an article originally written by Chrissie Deist at PowerToFly Partner Braintree. Go to Braintree's page on PowerToFly to see their open positions and learn more.
Like many of the developers at Braintree, I didn't study CS in college. Instead, I stumbled onto an online Python course four years after graduating with a degree in economics. I remember the thrill of writing my first program, which not only worked, but actually did something useful. Admittedly, the "usefulness" of the program -- which found the most common word in a text file -- was debatable, but the experience revealed to me that tedious manual tasks can be accomplished with problem-solving logic and a few lines of code.
I recently attended a DjangoGirls meetup hosted by Braintree, where I spoke with a number of female developers whose experience was similar to mine. We all shared a passion for the problem-solving aspect of programming, but we had grown up thinking that software was the domain of the solitary geniuses who had been rebuilding computers and configuring servers since early childhood. Even until recently, I often wondered if I could ever be a "real" software developer because I didn't have the right background.
What attracted me to programming was its logic -- identifying a problem, then figuring out how to write code to solve it.
I quickly discovered, however, that logic is only one component of software development. In my first few months at Braintree, I faced a continual stream of terms and concepts that were foreign to me, but which seemed elementary to everyone else. Proxy servers, gpg encryption, database clusters, middleware, worker queues, continuous integration, ssh agents, program threads....¹ I was fortunate to have coworkers who responded to my questions with patience and understanding instead of open shock at my ignorance. But even their helpful explanations sometimes left gaps in my understanding. I often turned to Google, which led to Wikipedia articles containing even more terms I didn't know, and a seemingly never-ending "wiki-hole." At times, I took this struggle as a sign that I didn't belong in the software industry.
I know that this feeling of imposter syndrome is not unique to female developers, but because women are less likely to have been encouraged to explore programming at an early age, they are more likely to enter the field unfamiliar with fundamental concepts.
Braintree is committed to breaking down the barriers that keep women out of tech, so I share my story with the hope that it will encourage women who might otherwise think they don't "have what it takes" to be a developer. An innate understanding of the software ecosystem is not what makes a great developer. A love of problem-solving and the willingness to work through difficult concepts, to ask questions, and to be honest about what you know and don't know -- these are the essential qualities of great developers.
I also write this as a call to more senior developers. When working with less experienced developers (male or female), share not only what you know, but also what you once didn't know. One of the most helpful things I was told in my first few months at Braintree was, "Don't expect to feel like you know what you're doing for at least six months. Maybe a year." Knowing that I was not alone in my confusion allowed me to ask questions and make mistakes, and to do the best I could within the boundaries of what I knew while working to push those boundaries further. I can easily imagine quitting if not for the encouragement of those around me, the positive feedback on the things I was doing well, and the reminder that the things I had yet to master took time.
I've now been at Braintree almost a year. I still ask a lot of questions. But increasingly I find myself in conversations where I'm using and understanding language that would have been gibberish to me six months ago. And the biggest difference isn't just in terms of what I know, it's that the new questions I have no longer make me question whether or not I belong here.
...SSL certificates, SDKs, ports, sockets, deploys, cron jobs, Redis, virtual machines, builds.
READ MORE AND DISCUSS
Show less
Loading...