GET EMAIL UPDATES FROM POWERTOFLY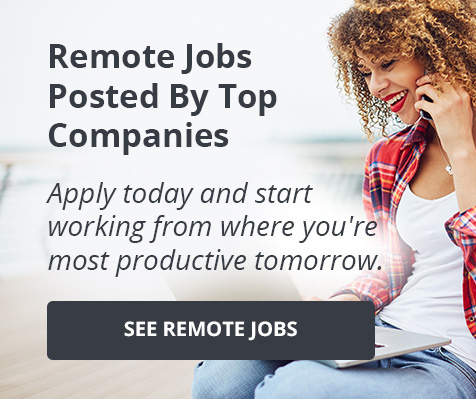 Career Advice
Supply and demand… we all know that as job seekers, high demand and low supply work in our favor. It's a booming job market already, but even more so for data analysts.

The 2018 KMPG CIO Survey found that 46% of Chief Information Officers see "big data and analytics" as the area most in need of additional talent to support growth.
While this impacts careers in data science and data analysis alike, this article focuses strictly on a career as a data analyst, as it's a bit easier to pursue without an advanced knowledge of (read PhD in) Statistics.
Not sure what the difference is between a career as a data scientist and data analyst? Read this first.
Alright, now let's dive in - how can you become a data analyst?
What does a data analyst do?
In simple terms, a data analyst takes data that's been gathered and uses it to help their company or companies make informed business decisions. A data analyst gathers data on specific topics or metrics, often called Key Performance Indicators (KPIs), analyzes that data, and then prepares and presents their findings.
They also work with business development and product teams to use past data in order to set KPIs and track performance over time.
How can you become a data analyst?
Now that you know what a data analyst does, how do you develop the skills necessary to become a data analyst?
First off, let's take a look at what you need to know from a technical perspective.
Statistical modeling
Experience using statistical packages to analyze datasets (Excel, SPSS, SAS, R)
Knowledge of and experience with reporting packages, databases, and programming
Strong analytical skills and the ability to organize, understand, and identify trends in data
The ability to share findings with others
Data visualization skills and familiarity with programs like Tableau
Lots of sources will tell you you need a degree in a related field to get hired, but with large companies like Google and Apple ditching their degree requirements, what you really need is demonstrated experience in the field.
You can start off with free resources to gain exposure to the field, and if it's really a passion of yours, you can check out cost-effective online options on Udemy and other platforms.
Consider Coursera's statistics courses and remember that regardless of your major, if you took any stats courses in college, they're great things to flag on your resume when applying to data analyst roles.
Any quantitative academic research (be it in sociology, psychology, or chemistry) will also be highly transferable, so be sure that's listed as well. (You don't need to have studied economics to understand modeling, but recruiters don't always know that, so do what you can to make it obvious to them!)
Lots of the tools you'll need to use as a business analyst offer free tutorials and certifications, so be sure to check them out as well:
Once you've got the basics down, look at job descriptions for data analysts at some companies where you'd like to work. Read each item on the list and ask yourself if you've done any work to prove that you're capable of the listed task. If you have, jot down what you've done and why it's relevant.
If you haven't, think of projects you could do independently to demonstrate that experience. Consider applying for internships, asking your current employer to allow you to take on data analyst tasks (companies love actionable data, so this should be an easy pitch), or working on a passion project with friends who already have experience in the field.
Within a year or two, you'll easily have enough experience to score an entry-level data analyst role, or maybe even pivot into (or create) one at your current company.
So, recap - how can you become a data analyst... as quickly as possible?
Understand what the role entails
Explore free resources to gain exposure
Review the list of required technical skills
Identify gaps in your existing skill set
Take tailored cost-effective and free courses to address the gaps (be sure to make use of free software-specific trainings)
Start looking at job postings at your target companies - what skills are you still missing?
Design projects (at your company, with friends, or independently) to give yourself the opportunity to demonstrate your knowledge in those areas
Get an internship, if feasible/necessary
Apply to full-time roles! (And don't forget, if you work at a small company that doesn't yet have any data analysts, you can always pitch the role to them!)
Follow these tips and you'll be on your way to scoring a data analyst role (and avg. salary of $67k) in no time.
Remember, you can always go back to school for an advanced degree to unlock even more earning potential later on, but why put two years of time and money into a degree when you could dive straight into the career first?
Good luck!
READ MORE AND DISCUSS
Show less
Stash
Christine will be a featured speaker at our event for data scientists in NYC on 6/19
Christine Hurtubise, VP of Data Science at Stash, the innovative company dedicated to simplifying investing, is spearheading how Stash uses data to drive value. We spoke to Christine about her career journey, what products Stash has in their pipeline and how she's found her own leadership style.
On June 19th, Christine will be a featured speaker at an invite-only event PowerToFly is presenting for women data scientists, engineers and analysts. If you are interested in attending, you can learn more about the event here or email hi@powertofly.com for an invitation.
How did you first become involved in data science?
I studied Mathematics and French in college, so I was always interested in an interdiscipline practice, and Data Science is a great mix of communication and quantitative work. After graduation, I became a consultant at the software company SunGard, where my team worked on developing and implementing banking risk models. At that time (2011), data science was blossoming as a field, so I moved to the FinTech company, OnDeck, as a data scientist. It was an opportunity to leverage my financial modeling skills while better understanding machine learning and the start-up business.
In November, you transitioned from being a data scientists to the VP level. How were you able to make sure that this transition was a successful one?
I was at OnDeck for three years, where I had started and ultimately led three other teams of growing size. The biggest difference between an individual contributor role and a leadership one is that your focus has to be on elevating the work of those around you. Growing the skills of my team is crucial, but I am also tasked with making sure Stash uses data in a way that drives value. I spend a lot of time with my colleagues understanding our roadmap and what we can deliver to the market.
During your time at Stash and beyond, what have you seen as the biggest change in the fin tech landscape?
FinTech companies need to develop a strong brand around client trust, as they are new entrants in a market that is tasked with a sensitive and important role of customer's financial well-being. Customer privacy and protection are central to our values at Sash. We do not share data. Our focus is using data to offer financial access at scale, and being able to customize clients' experiences across our various products.
What current or upcoming products at Stash have you particularly excited?
I'm very excited to see the evolution of our Coach feature, which guides your journey on the app by presenting dynamic and personalized challenges. This gamification is one of several places where we can use models and user-specific rule sets to make finance fun and engaging.
What advice would you have for other women who are looking to enter leadership roles?
There's no "one size fits all" in leadership; you have to find your own style and voice. I'm not loud or particularly outgoing, so I focus on developing genuine relationships and producing quality work consistently in order to give the times I do speak up the most impact. If you have a clear vision for your practice, then you should take opportunities to step up and share your ideas.
Working at a startup can be a fast paced environment. How do you maintain a strong work-life balance and how does Stash help you achieve that?
I try to approach each project with high quality focus, as opposed to grinding through arbitrary hours. Stash gives me flexibility in my hours along with a lot of creative control over my work. The work here is so interesting, that I get excited to continue. My commute is quite long, so I can never stay late in the office, but I am happy to work at home later.
***********
Follow Stash on PowerToFly for updates on events and open roles.
Disclosure: The views expressed in this article are not necessarily those of Stash. Stash is not providing any financial, economic, legal, accounting, or tax advice, or recommendations in this article
READ MORE AND DISCUSS
Show less
Stash
This event would be a great fit for data scientists, data analysts and data engineers with at least 2+ years of experience in Python, Scala, Java or similar. If you are interested in attending the event, please email hi@powertofly.com to be considered for an invitation.
The leaders of PowerToFly and Christine Hurtubise, Vice President of Data Science at Stash, invite you to an evening for women in data science.
The evening will include a panel featuring women leaders from several of NYC's most exciting startups as well as a chance for you to network with your fellow women in tech over food and drinks.
The event will take place on Tuesday June 19th from 6pm to 8:30pm at Stash HQ, located at 19 West 22nd Street, 12th Floor, New York, NY 10010.
Stash is hiring and they are dedicated to increasing the number of women on their team by over 40% through 2018. FOLLOW Stash for updates on more events and open roles.
About our Events: All RSVP'd attendees are welcome, regardless of race, color, religion, national origin, gender identity, pregnancy, physical or mental disability, or age. If you require accommodation to fully participate in this event, please email hi@powertofly.com, and we will contact you to discuss your specific needs.
Unfortunately, PowerToFly and the company it is holding an event on behalf of cannot admit outside recruiters to that particular event. Please email hi@powertofly.com if you have any questions about this policy.
READ MORE AND DISCUSS
Show less
Loading...