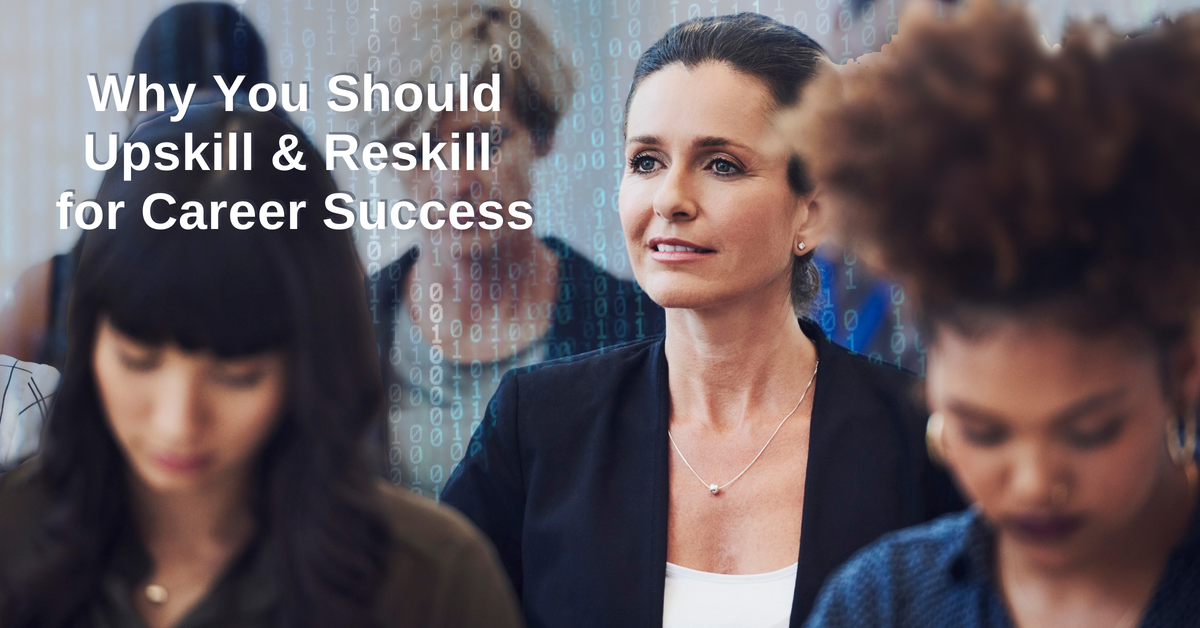 Upskilling and Development
We live in a world where change is constant, and the job market is no exception. After a year of major shifts and changes for workplaces around the world, it has become more and more apparent that not only do companies need to be adaptable, but people do, too.
Wondering how you can advance your career and better cope with changes in the workplace? Time to make upskilling and reskilling your new best friends.
Building on your skill set
Upskilling and reskilling have become buzzwords in the last couple years thanks to.continual technological advances that mean employees have to keep up with new trends and methodologies if they want to remain experts in their chosen fields.
Upskilling is the process of building on your skill set by taking courses or training. Generally, the end-goal of upskilling is to advance in your career field to keep up with demands and changes in the business.
Reskilling refers to learning new skills adjacent to your existing skill set with the intent of shifting positions or fields.
The rapid evolution of technology and industries creates a gap between the existing workforce's skills and the skills that are needed for their jobs to be executed effectively. The size of the skill gap varies depending on the industry, but one thing experts in all industries agree on is that it is constantly widening. If employees don't upskill or reskill, they add to the skill gap and are at greater risk of stagnating in their career.
5 reasons you should upskill and reskill
1. It helps you cope with change.
Our world is constantly changing and the needs of industries are changing along with it. While we can't control these shifts in the world and economy, we can do something about improving our skill sets to keep up with the times. A report by the US Chamber of Commerce found that 74% of hiring managers say that a lack of adequate skills is one of the biggest obstacles in hiring. Taking advantage of upskilling and reskilling opportunities can help you cope with change and meet future work demands that you otherwise wouldn't be prepared for.
2. Increase earning potential
When you bring new skills to the table, your value increases. You can leverage your updated skills to make a solid case to ask for a raise, especially if you are able to take on new responsibilities or demonstrate how your skills benefit the organization.
If you are looking to enter a new company, a robust skill set can be your ticket to land a job with a higher starting salary.
3. You can identify new interests and talents
You can learn how to code, communicate more effectively, or speak a new language–the possibilities are endless! Upskilling and reskilling give you the opportunity to tap into your passions and identify new interests and talents you didn't know you had. Whether it's through a formal course, internal training, YouTube university, or a Chat & Learn at Power To Fly, you can spark your interest and build your career.
4. Shape your career path
Upskilling and reskilling boost your potential to advance in your current career or to change to a different job. You can shape your career path by upskilling in areas that are relevant to your future career goals. The more skills you develop, the more opportunities become available to you.
5. Greater satisfaction from your work
66% of workers say that developing new skills has given them greater satisfaction fromtheir work. It also boosts confidence and productivity—when you become capable of doing more varied work, you're able to maintain your focus longer… and feel more fulfilled as a result!fulfillment.
So, what's next?
Now that you know why you should upskill and reskill, you can identify the areas that you want to grow in. Here are some examples of specific skills that you can build on:
Soft skills
Digital Skills
Business skills
Other skills
There are countless upskilling and reskilling resources online. Once you have chosen the areas you want to focus on, use your favorite search engine to find the one that best suits your needs. Here's a list of some affordable resources to help get you started.


Want more upskilling content? Click here to check out Power To Fly's upcoming upskilling opportunities.
READ MORE AND DISCUSS
Show less
Joor Inc
Hear what Derek Parham, CTO at JOOR, has to say about diversity and inclusion
Derek Parham, CTO at JOOR discusses actionable tactics that can be used by companies of all shapes and sizes to build development teams that embrace diversity and inclusiveness, and thrive as a result. Derek Parham has over 13 years of experience as an entrepreneur and technical lead. He was the founding engineer for Google's G-Suite product, Deputy CTO on the Hillary campaign and is an advisor to over a dozen startups. In his current role at JOOR, he is helping build a diverse and inclusive team that is bringing technology solutions to a fashion/retail industry that badly needs it.
Click here to see all of the available opportunities with JOOR on PowerToFly. Don't forget to press 'Follow' to receive alerts, custom job matches, and more!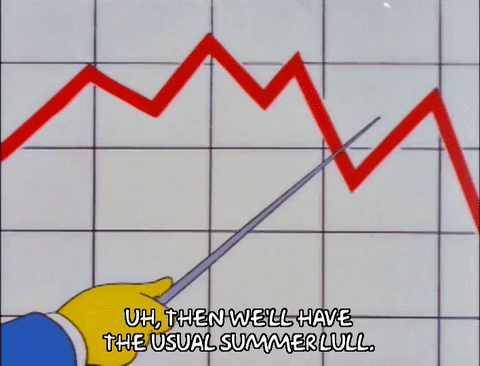 I recently joined the Council on Foreign Relations as a Term Member. Like most life-membership organizations that operate out of massive Park Avenue townhouses, the makeup of the membership is predominantly white and male. The Term Member program, I'm told is more diverse, which you can see at their events where a diversity of races and genders is represented in the room (although I have yet to meet a transgender Term Member).
Another positive development at the Council is the programming around the economic benefits of women's workforce participation. Today, I attended a panel on "The Status of Women in the Economy" and every argument for why we need more gender parity at work was presented. I'm not going to repeat all the stats in this blog. Rather, I'll point you to a report that Gayle Tzemach Lemmon and Rachel Vogelstein wrote for the Council that is packed with great data points that I summarized in a previous post.
Among the many points that stuck out today from the "The Status of Women in the Economy" panel, Thomas R. Nides, the Vice Chairman of Morgan Stanley and the former United States Deputy Secretary of State for Management and Resources (basically the COO of the State Department), had the best one. He said that at the end of the day, "it's all about the money". Hiring more women is obviously the moral thing to do, but none of that matters if companies don't understand how women's participation in the workforce improves a company's bottom line. And numerous studies have shown this, including a recent one by the IMF that shows a 5 percent rise in the GDP would result from closing the gender gap in the US (I wrote more about this study in a previous blog post here).
I'm excited about a number of forthcoming studies that frame gender parity through the prism of growth - and not just human rights. Laureina Yee, a partner at McKinsey who leads their "Women in the Workplace" partnership with LeanIn.org teased an upcoming study that will show how much profit margins rise at companies with more women leaders!
READ MORE AND DISCUSS
Show less
Loading...