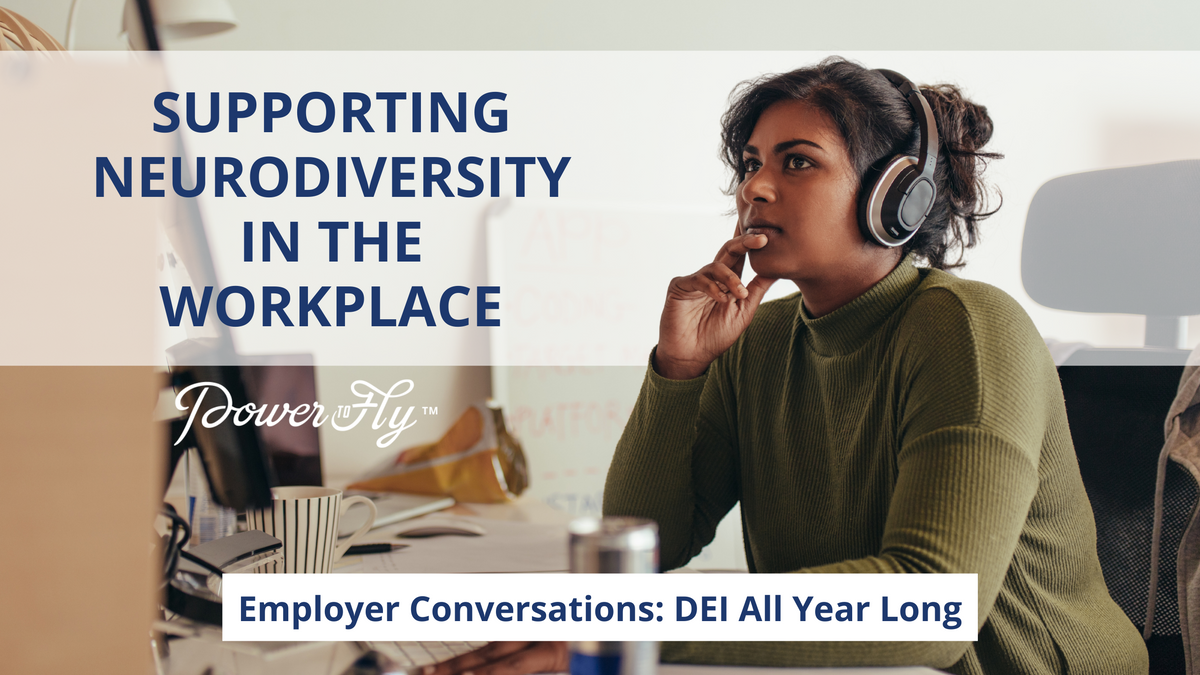 Neurodivergent
Only 4% of companies that say they value diversity consider disabilities. Even fewer include learning and thinking differences.
While neurodiversity is a concept that is gaining more awareness, many employers have still not fully grasped the importance (and benefits) of understanding neurodiversity and how to effectively incorporate and retain neurodivergent individuals in their organizations.
This document is a follow-up guide to a conversation PowerToFly held in August 2021 with Managers, HR Professional, and Organization Leaders about Supporting Neurodiversity in the Workplace, and its purpose is to continue the conversation and give actionable steps toward inclusion. We will be focusing on ways to create an inclusive hiring process —from application to interviews—and how to support and empower neurodivergent employees at work.
This guide is broken into four parts:
Neurodiversity explained: helpful definitions and vocabulary that will help you more accurately speak about neurodiversity in the workplace.
Types of neurodiversity: details about different neurocognative conditions, and the strengths they present, as well as the struggles that individuals with each condition may face in the workplace.
Accommodating neurodiversity: advice on best practices when it comes to hiring, retaining, and evaluating neurodiverse talent.
Reflection and resources: questions that will help you reflect on your organization's inclusion practices and additional references on the topic.
Download the full guide here or check out a preview below: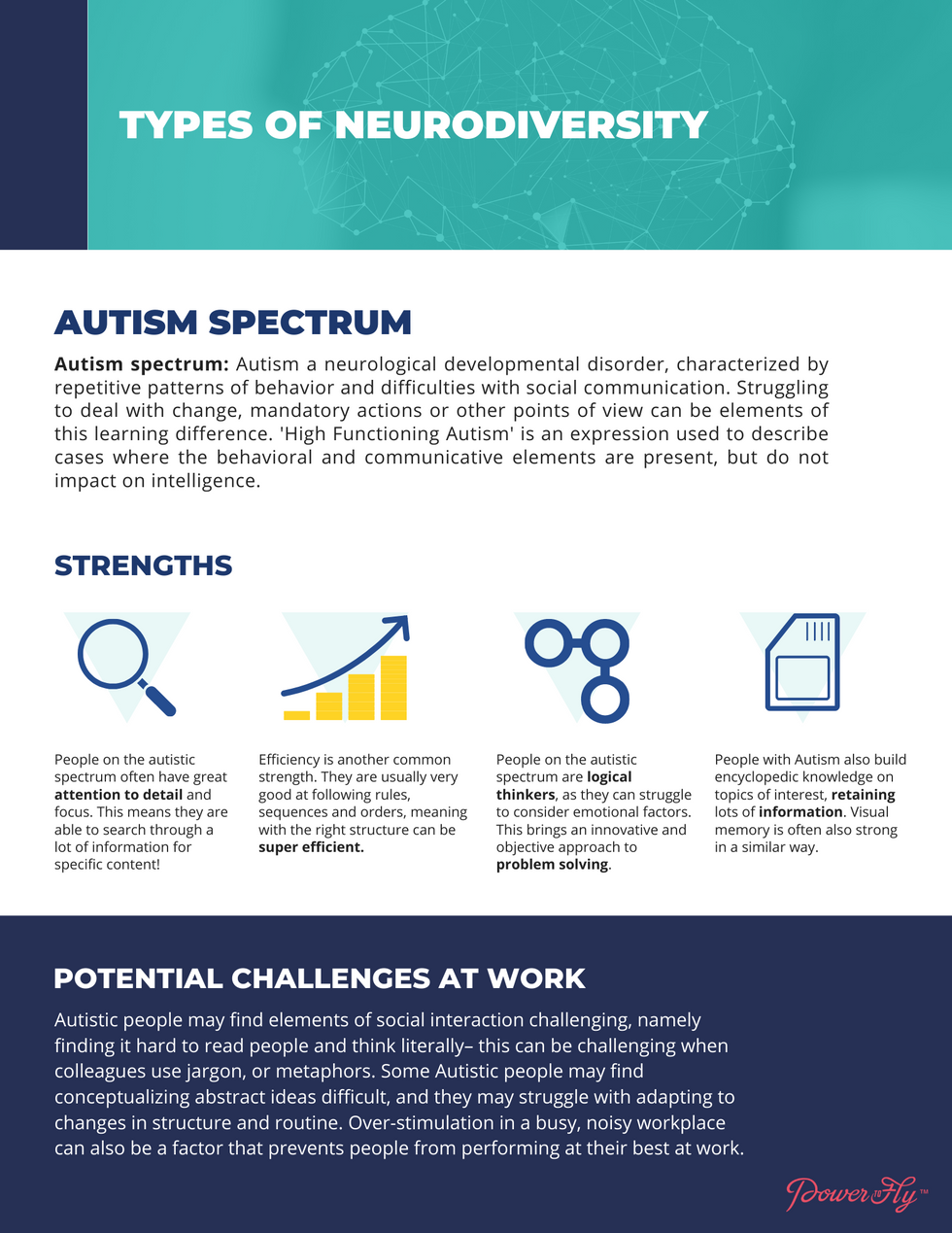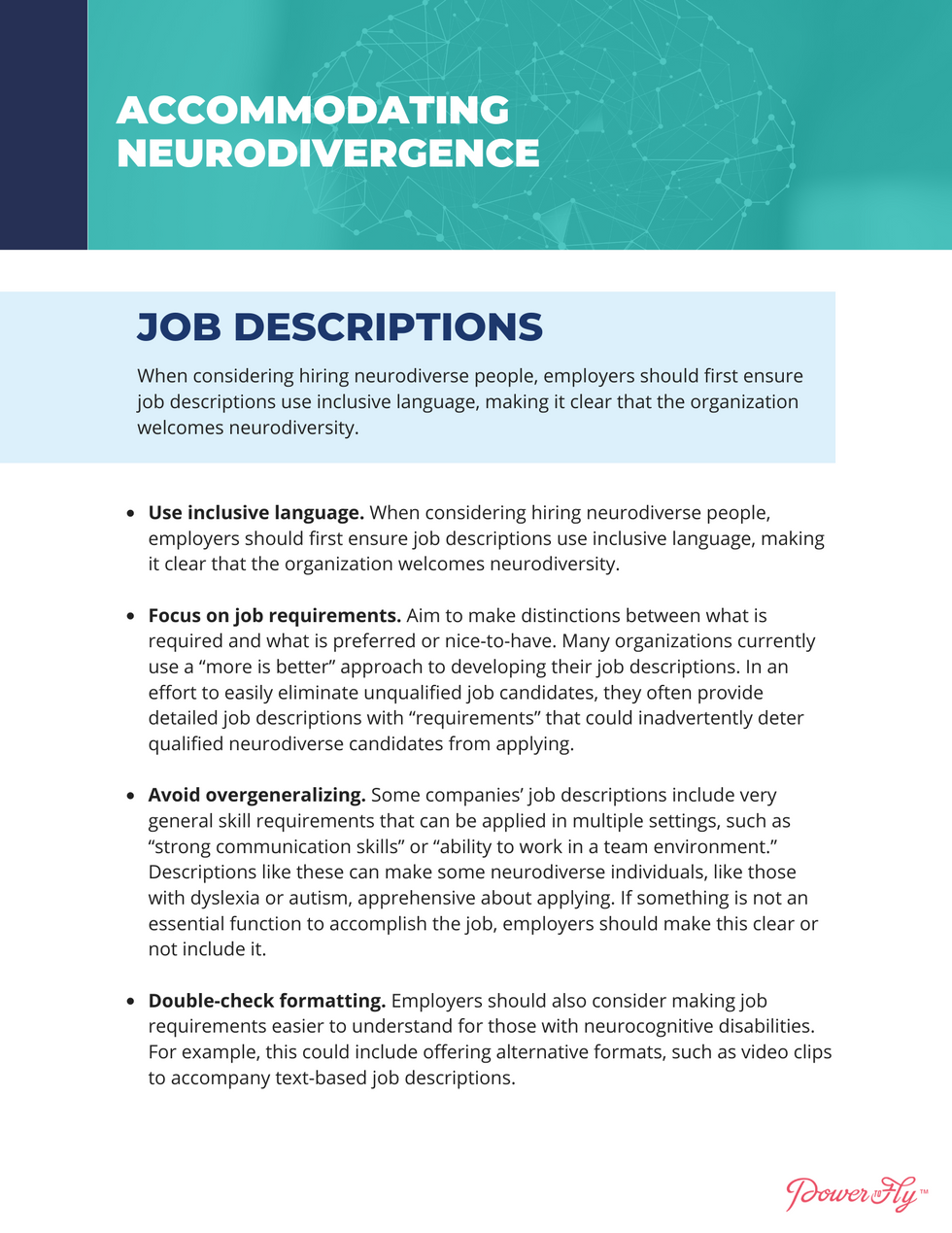 READ MORE AND DISCUSS
Show less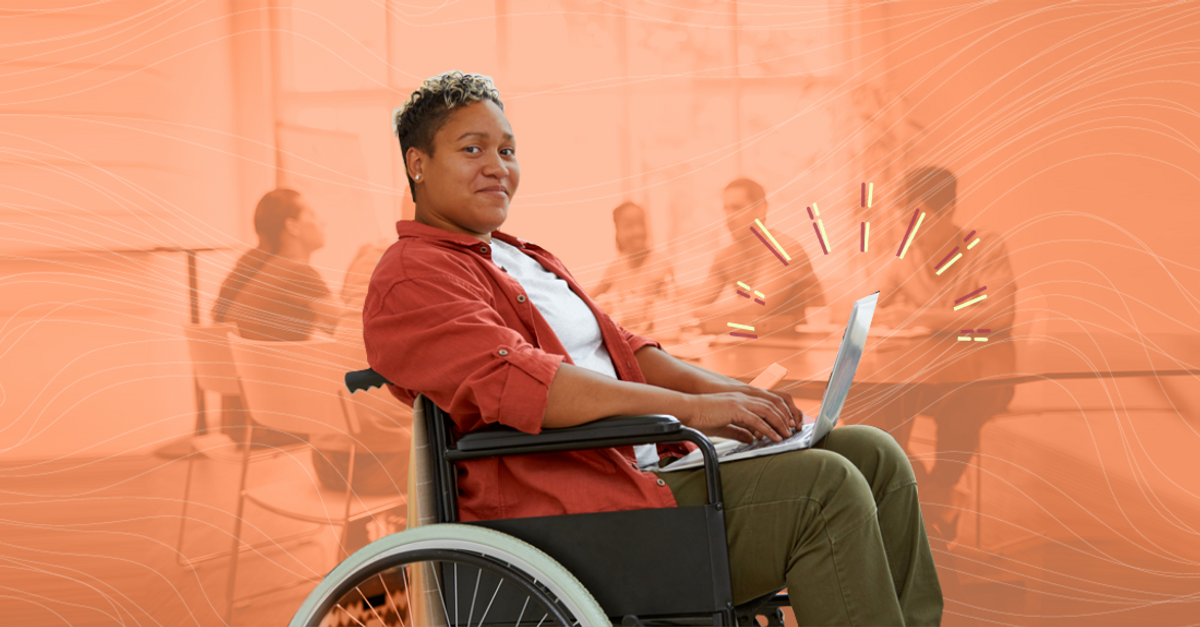 Diversity, Equity, and Inclusion
October is National Disability Employment Awareness Month, and the Department of Labor has focused on the theme "Increasing Access and Opportunity" for 2020, which is also the 30th anniversary of the Americans with Disabilities Act.
The United States has come a long way since the ADA was signed into law in 1990. After decades of lobbying, protesting, testifying, and organizing, the disability rights movement secured rights to work, take public transit, and be served in restaurants, among others. But the fight continues today, whether pushing back against the Trump administration's proposed cuts to Medicaid (the main insurer for people with disabilities), pushing for accessible technology, or highlighting the relationship between race, disability, and police brutality.
In the past, we've shared how some of our partners have taken action to become more anti-racist workforces or to better support their working parents. This month, we want to take a moment to highlight PowerToFly partners who know just how much people with disabilities add to a team and how their companies elevate, accommodate, and celebrate their employees with disabilities.
We hope these ideas inspire other companies to follow suit and give job seekers an inside glimpse at how these organizations live out their values and lift up their employees.
READ MORE AND DISCUSS
Show less
Loading...